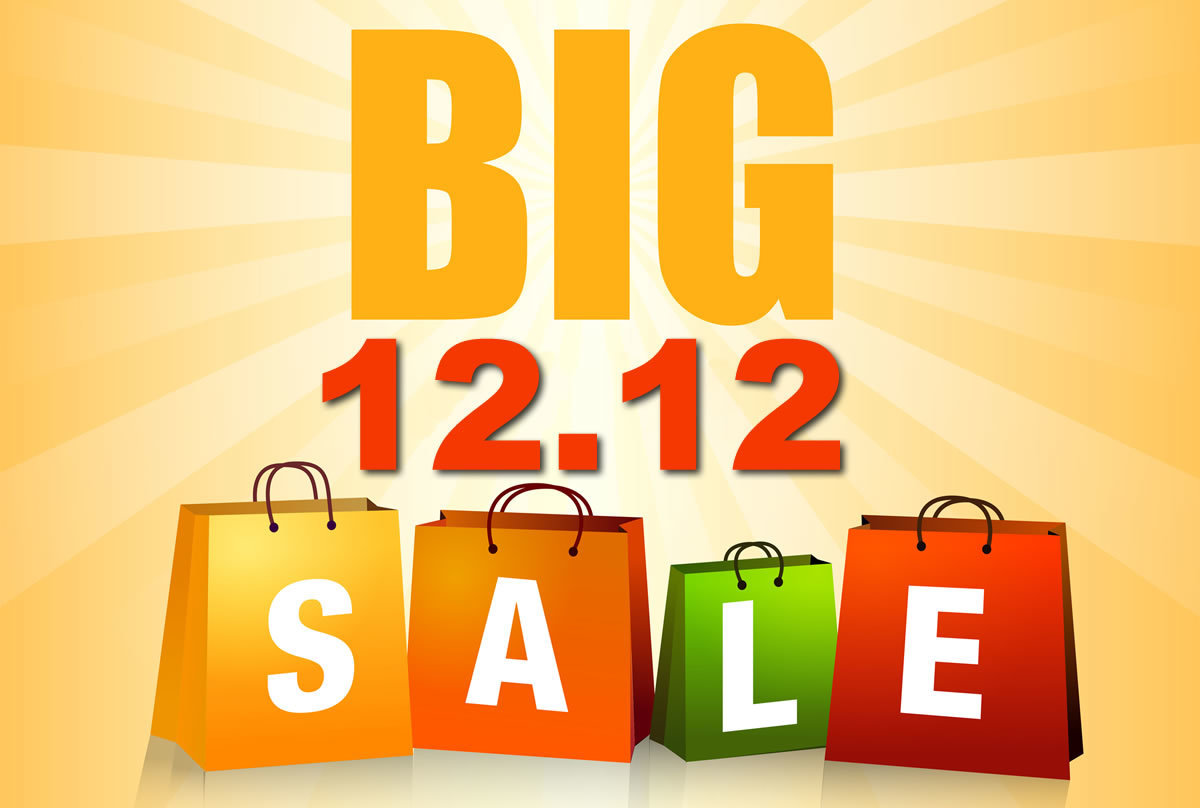 If you find yourself needing even more reasons to splurge in the month of December, Shopee is offering up the year's biggest sale. 12.12 sale is easily one of the biggest and most anticipated sale festivals for one of the biggest online retailers in Southeast Asia and Malaysia.
Last November might have been a huge Shopee 11.11 sale, but the party doesn't end there. In some countries like Malaysia, the sale actually began on November 26. Therefore, there are plenty of chances to score your favourite items that you have been waiting for a discount on in the upcoming weeks ahead.
Top 15 Deals You Should Never Miss in 12.12 Sales from Shopee
We will update more on this section soon. Stay tuned…
What You Can Expect
The sale event will last 2 weeks and it will commence on December 12. From there, there will be a 2-hour event that features extreme discounts. At this time, any Shopee 12 customers will be able to score discounts as big as 98 per cent on some of their favourite items. There is expected to be extreme levels of traffic to the website at this time because of the heavy discounts.
Because of this, it is always wise to bookmark the website or even add the products you are interested in directly to your cart ahead of time. You can do this as early as November in order to ensure you are able to score your most anticipated deals. There will be a lot of new brands introducing brand new products at this time which means you will want to be on the lookout for them in order to get the most out of the shopping extravaganza.
How It Works – Shopee 12.12:
Every year, Shoppe ends up coming up with varied promos and mechanics of the promos in order to make the day new, fun, and exciting. Therefore, you will be able to have plenty of opportunities to score great deals and they won't be limited to a single day.
First, you can take advantage of the available weekly specials which features a lot of categories including fashion clothes, kitchen appliance, gadget are going on sale. Along with this, you will be able to find items that offer free shipping for varied spending requirements on different days throughout the event. You will even be able to check out Shopee live which will allow you to earn exclusive discounts, coupons, and even giveaways for watching videos.
In order to guarantee you are alerted to all that is going on during this busy event, you should subscribe to Shopee's newsletter and/or download the application on your mobile device. That way, you don't miss out on anything you might want to take advantage of.
Shopee shake is also a great way to get all kinds of promo codes and/or discounts that you can take advantage of during this period.
Shopee Calendar
For specific purchases that you are planning on making, you can check out the Shopee calendar which will give you the exact date or time period the category you are interested in is going on sale.
For instance, on November 27 you will be able to take advantage of Shopee 12 Super Brand Day. Whereas, the final weekend of November is when they host their Big Tech Day with a lot of gadgets on sale.
You will also find kids and baby products on sale during this event which happen to be some of the most popular products and most in-demand categories during the sale.
Shop The Biggest And Best Brands
One of the main reasons you should be on the lookout for this event has to do with the number of top brands that will be partaking in the extravaganza.
You will also want to look out for different product launches which can help you score the greatest deals on the latest flagship devices.
You can enjoy everything from games to puzzles to flash deals with local celebrities while you are shopping for the event. Get your plastic cards ready and be certain you are ready to take full advantage of the biggest shopping event of the year!
FAQs
What is Shopee 12.12 Sale ❓
12.12 Sale is Asia's Black Friday Sale or another big sale day for those who miss the Single's Day Sale. Shopee is one of the top participants who offer huge deals every year. Click here to find out more.
What Are The Top 15 Deals You Should Never Miss in Shopee 12.12 Sale❓
We compare and review more than hundred of offers to sort out these top 15 deals in Shopee 12.12 sale. Click here to find out the deals before you spent your hard-earn money in Lazada.
How Much Of Discount ✅ You Can Get From Shopee 12.12 Sale Event ❓
You can expect a huge discount from the sellers up to 70-80% discount. Most sellers provide discount starts from 20% discount. You can find out more discount on Shopee here.