Last Updated on
After being fully convinced by the benefits of a CCTV camera for your house or business, the next crucial task is finding the best model or design that will meet your requirement. The quality and location of your CCTV camera are two of the important factors that will help it serve its purpose better.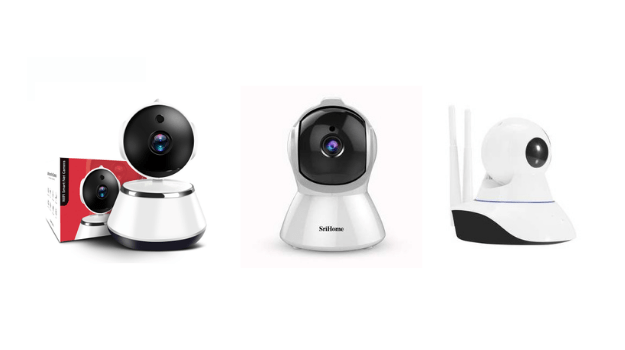 To ensure full security coverage from your CCTV Camera, here are three main things to consider before buying and installing.
1. External Environment and Location
Most CCTV cameras already come with wide-angle captures, so you can be assured that when you put right outside your house, it can already cover your entire yard. However, your CCTV will not be able to do it effectively if you do not also consider the external environment where it is installed. For instance, if it directly faces the sunlight, then there is a higher chance of not getting a clear capture of a possible intruder because of too much light. While most of these cameras are water repellent, constant exposure to extreme weather conditions can affect their lens and wirings. Make sure it is located somewhere strategic but also well-protected from weather changes.
2. Storage System
One of the main selling points of CCTV camera is their ability to passively keep records of all activities and movements in and outside the house. Key to achieving this is a reliable storage system. Choose a CCTV product that does not require you to delete footages too often. An even better choice is to go for those that can readily feed data to your other devices like a computer or smartphone. This way, you never lose important captures even from more than a month ago. Sometimes, we just never know when we'll need them.
3. Infrared Technology and Night Vision
You do not have to pay for this feature if you really do not need it. However, if you are located in areas without proper lighting, then a CCTV with night vision may be necessary. This is also useful for CCTVs installed indoors. However, for shop owners who usually close at night, there is no need to spend more on the night vision feature, since they are already covered by the other cameras installed outside.
4. Wired or wireless
These two features can cause a significant price difference, so thorough consideration should be done. One of the advantages of a wired CCTV is it is cheaper, and may not need a stable internet connection to continuously share data. However, this may require a professional for installation. This is why wireless CCTV cameras are getting more popular among homeowners. Although they can be more expensive, it also saves you from the additional cost of having a professional install them for you. Many of these wireless cameras are ideal for home use, and only have a plug-and-play time of installation.
5. Video resolution
While entry-level CCTV offers 2MP resolution, which should be enough to capture human movement and even large texts, newer models now offer a higher resolution of up to 12 MP. Note though that higher CCTV resolution can be quite a struggle for your storage. You may need to constantly delete files to accommodate newer ones. However, you want great value for money, without compromising the quality of footages, 4MP resolution is already a good deal.
Having all these considered, you are on your way to having more peace of mind while inside and outside of your property. Make sure to complement your CCTV with other security features to fully deter crimes and any untoward incidents.