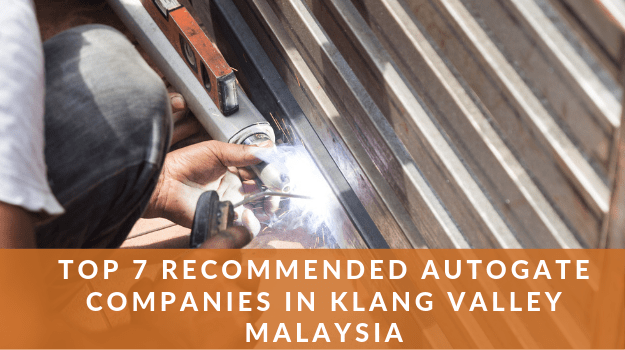 There are now many autogate companies that have built their business catering to customers in the Klang Valley region of Malaysia. Many of these companies have also started offering their services to customers online.
With such a long list, you don't know who can actually offer a quality autogate product to you. Finding the company that can help you with your needs is difficult. You should learn more about the top companies before coming up with a decision.
We will provide you with a list of the seven autogate companies we recommend for you to check out. The article will also try to highlight important things to consider when picking a company to buy an autogate from.
For starters, it would be easier on you if the autogate company is relative near your house. Scheduling an installation will be much quicker for you. All the autogate companies we've identified are located within the Klang Valley region. Pick the one near your house to maximize the services that they can offer to you.
#1 – AutogateExpert.com
AutogateExpert.com managed by Joximi Services, a group of electricians and technicians who produce innovative and extremely functional automatic gate for residential properties and commercial properties.
Some of the gate designs they provide are Mounted-Pillar Autogate, Sliding Autogate, and Swing Arm Autogate. They have clients across the Klang Valley area. They can install auto gates, and set up the complete security systems for you. Their goal is to keep every property secured, across Klang Valley, with their premium products and services.
They have decades of experience in the autogate system industry. They also keep themselves up-to-date with innovations. They have a wide-supply of gates and their highly trained autogate system installers.
They want to be a one-stop autogate installer, and that puts them above the rest. To do that, they always take care of the entire process from start to finish – securing the gate to installing the security systems for their clients. We highly recommend them as your autogate contractor.
#2 – Mr. Autogate
Mr. Autogate is located in Kuala Lumpur and Johor Bahru serving clients within the area. If your house is located within the city, rest assured that the autogate you will buy is made of high quality materials with the professional services needed to properly maintain the functionality of the product.
They provide services from the installation to the maintenance and repair of your autogate. You can also buy spare parts in case your auto gate needs parts replacement. With their services, you can expect customer-friendly professional servicemen to help you.
Mr. Autogate has been known in KL as a quality service provider that charges only affordable rates. They were founded in 2008 and have been delivering professional services to clients ever since. Many satisfied clients vouch for them year-round.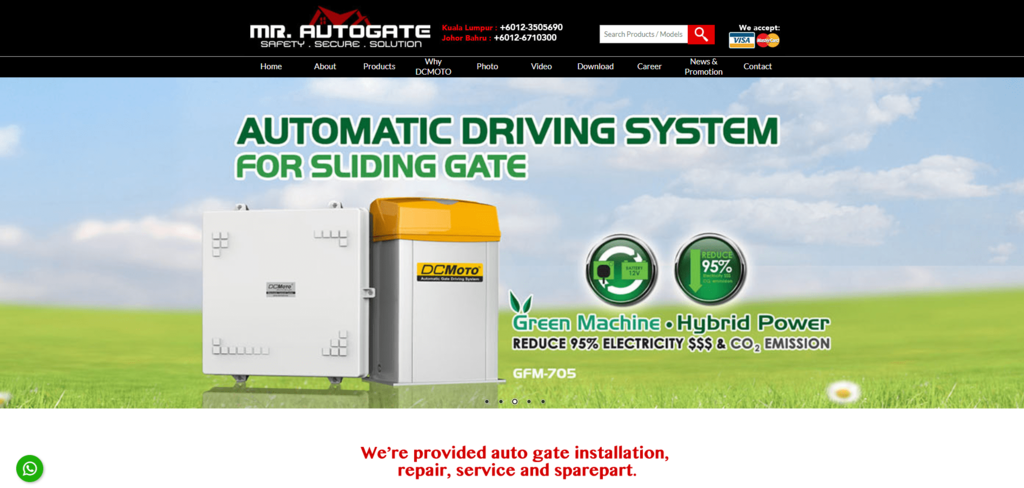 In KL, you can find Mr. Autogate in 1-11C Jalan Desa 1/5, Desa Aman Puri Kepong, 52100 Kuala Lumpur, Malaysia. The Johor Bahru branch is in 43A, Jalan Bayu 1/2, Taman Nusa Bayu, 79200 Nusajaya, Johor, Malaysia. Contact them at Tel: +6012-3505690; +6012-6710300. Visit http://www.mrautogate.com.my/ to get more information about them.
#3 – KCC Alarm and AutoGate
KCC is known for the quality autogate they sell to their clients whether they live in a sub-urban home in Kuala Lumpur or the commercial building at the heart of the business district. More than 20 years of experience helps them address any kind of situation.
You don't have to worry about the extent of the problem because your autogate can be fixed by any one of their large team of technicians. These services go at an affordable rate which is very attractive to clients operating on a budget.
High quality autogates are sold by the company which secures your property with modern technology such as this. KCC technicians can install the product once you've bought it which means there is no hassle for the buyer to find a separate installer.
You can check out their products and services at their Facebook page. Once you have chosen the product you want installed, then it would be time to set an appointment for the installation work that needs to be done for your specific product.
KCC has established loyal customer base because they continuously provide quality services to all their clients. Homeowners, businessmen, and companies all attest to the quality product and service KCC provides. It is their ability to meet and satisfy the clients expectations which makes them a good autogate company in Klang Valley.
#4 – Malaysia Autogate Home Secure System
Malaysia Autogate Home Secure System is located at 1-11c , Jalan Desa 1/5 , Desa Aman Puri , Kepong , 52100 Kuala Lumpur. If you happen to live near this area and you are in need of an autogate, you should call them to get a quality autogate.

Homeowners and industrial companies found in the Selangor, Kuala Lumpur, and Seremban area have availed the professional services of Malaysia Autogate. The security solutions they are able to provide make them one of the best autogate companies in Malaysia.
#5 – A-Home Automation SDN BHD
A-Home is located in Kajang Selangor and they provide automated systems for home and industrial use. The more popular product that they sell today is the JIT-Arm autogate system which is a secure and quality product.
You get a full Automatic Gate System at a wholesale price. They're an autogate specialist which means they offer professional services such as autogate installation, repair, maintenance, and supply for all their clients.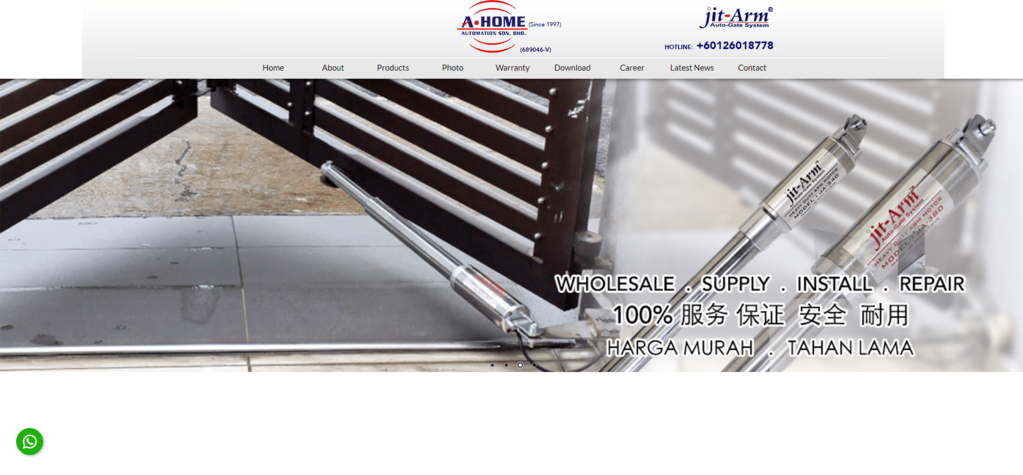 Clients can schedule for their services at their most convenient time. Professional technicians will be at your door to do the installation or repair and maintenance work for you anytime. Klang Valley has a specialist which makes them a great company to work with.
#6 – EEAutomation
EEAutomation is known for their security services which they offer to clients in the Klang Valley. Clients go to them if they want to install an autogate in their property. These systems can be added for anyone looking to secure their home.
They can install all types of autogate systems for your home complete with the installation and servicing for your home. Their technicians can also install all the features that make a good quality autogate product such as infrared, remote control, among others.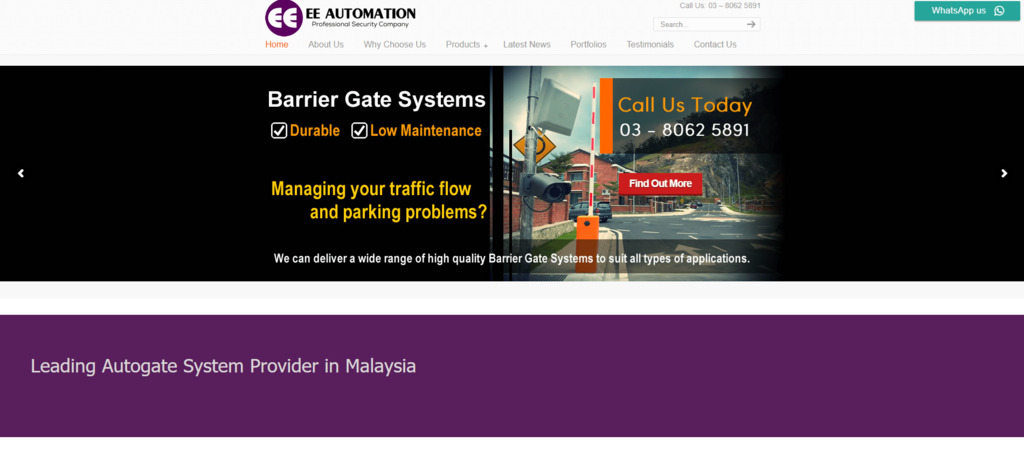 EE sells and provides quality autogate products and services to clients. They have well-trained technicians that are on-call for your service. You can contact the company through these numbers: 03 – 8052 1200 and 016 – 639 2272.
#7 – B.T. Engineering Sdn. Bhd.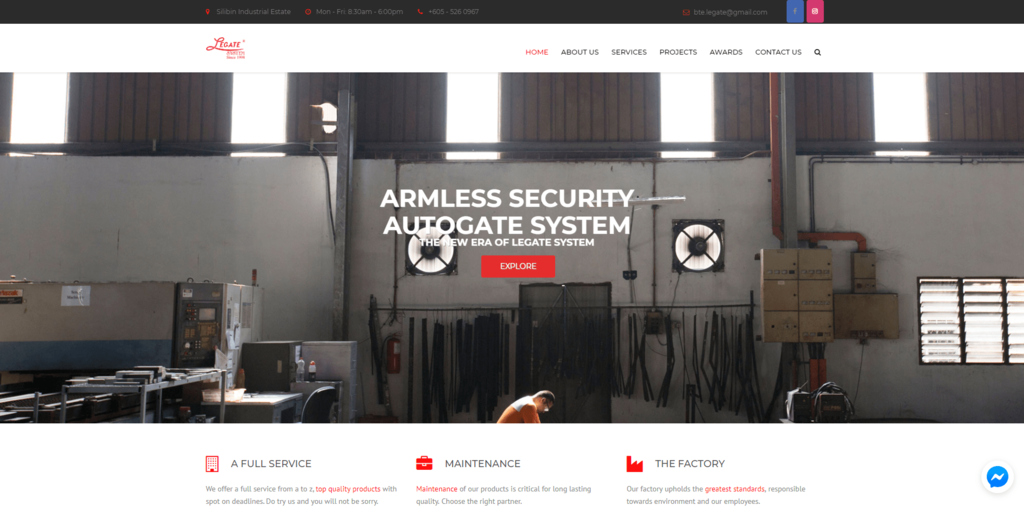 The company offers their high quality autogate which they call Legate. They system uses automatic folding gates with a complete security system for your property. These have the standard security and convenience features for autogates. They have 10-year warranty which makes it great for anyone who wants a new autogate. You can find them in 8, Lengkok Rishah 2, Silibin Industrial Estate, Ipoh, Malaysia.
#8 – Unigate – Deluxe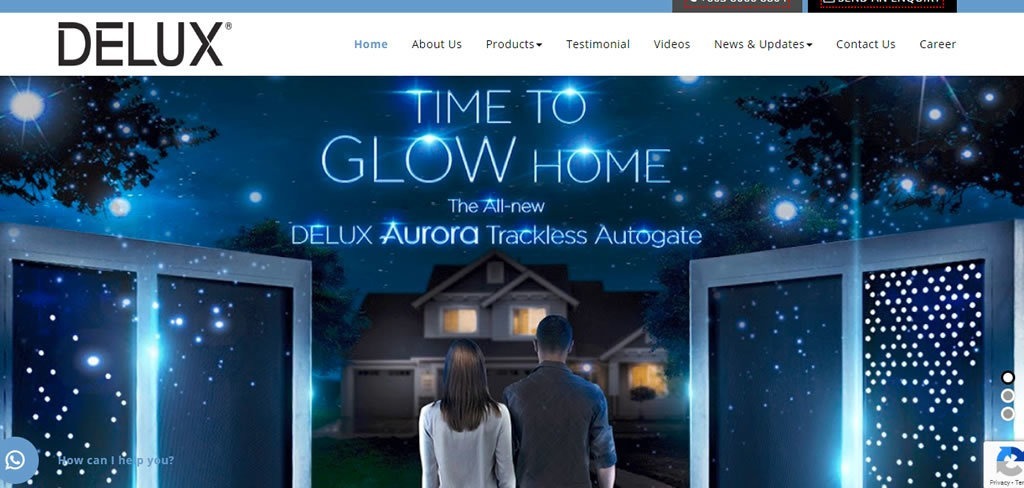 The Unigate is made by Delux a company located in S01 & S02, 2nd Floor, IOI Mall, Batu 9, Jalan Puchong, Bandar Puchong Jaya, Puchong, Wilaya Persekutuan, Kuala Lumpur, Malaysia. We chose this company because aside from the quality product they provide they allow customers test out their sample system for themselves. Call them at +603 8074 9782 or visit their website https://www.mydelux.com.my/.
Click here for other local services related articles.
Latest posts by Aaron Tan
(see all)
This article was brought to you by BestAdvisor.my
Disclaimer: This is the opinion of the writer or publication. We only recommend products or services that we have tested and tried ourselves or have done in-depth research with positive external reviews and find them to be useful for everyone. The products/services shown are available upon the publication date. The availability may change from time to time. If some of them are not available, please email us at [email protected] Thank you!
Last Updated on