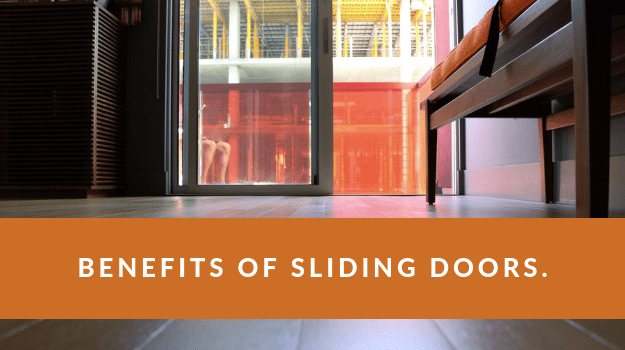 Almost everyone is talking about sliding doors. They are considered an excellent investment for the home since the benefits outweigh those of conventional doors. If you are planning to design your home, or do an upgrade, you should probably consider sliding doors because of the convenience and functionality that they come with. Besides, there are extensive arrays of designs and styles to cater to different clients' preferences. You also have an option of personalizing the appearance of your sliding door, in whichever way you want, as long as it pleases you. Sliding doors bring a touch of class in your home, making the house more lively and interesting to reside in. Let us discuss further, the benefits of sliding doors.
Sufficient Lighting.
For those that love to have some life in the house, sliding doors are definitely for you. They have large glass panes which allow a lot of natural lighting into the home during the day. This brings life into the house. The glass panes run from top to bottom, allowing you to see any activities outside, through the windows. It even gets better if you have a garden or a lawn outside. Nature has a way of relaxing one's mind. What more would you want? With its ability to showcase outside view, you will be able to notice any person coming into your home early enough.
Save Energy.
Sliding doors come in handy when it comes to thermal efficiency. They are fitted with polyamide thermal break which prevents cold from entering, making your room warmer even during the winter season. Those that are fitted with gaskets provide optimal thermal insulation which also acts as a sound barrier, keeps dust, rain, and drafts from entering the home. Its role of insulating helps you save on the utility bills because you won't need to use the heater or air conditioner frequently. This, on the other hand, increases the lifespan of this equipment because of the low usage. If you want to save some coins in the future, consider installing the sliding doors.
Save Space.
Unlike the regular doors, sliding doors don't have a hinge for operation. They are designed in such a way that they glide along a track, allowing you to move from one area to the other. You don't require additional space if you want to open the door. This way, they create an optimal illusion, making the room seem bigger than it actually is. Saving on space is very important for any home and especially if you live in a small apartment.
Furthermore, interior design has evolved. There is more need to create space in the home, to achieve a minimalist look. The other good thing about sliding doors is that they allow easy access, minimizing the effort it would take to open them. A gentle push is all you need to open the door.
Security.
Most people tend to buy sliding doors because they believe their homes will be more secure. Security is a very critical consideration when purchasing sliding doors for your home. Intruders tend to access homes without sliding doors more easily. Sliding doors limit intruders because most are installed with sturdy material such as aluminum, which cannot be broken easily. When buying sliding doors, look for those incorporated with gaskets and aluminum seals. Besides, they are designed in such a way that the leaves cannot be lifted out of the frame, improving security.
There are plenty of reasons to make you replace your conventional door with sliding door. Not only do they add style to your home, but they also bring lighting into your home and help you save space. Besides, who doesn't want to reduce their utility bills? Investing in these doors is a smart move. To experience the numerous benefits of sliding doors, install them in your home.
Last Updated on
Latest posts by Aaron Tan
(see all)