Last Updated on
Getting the best performance from your Bluetooth earbuds is no piece of cake. But the following important considerations can help you make the most of your purchase.
Sound
Bluetooth technology has come a long way and high-quality sound is not only readily available, but an important point to consider in your purchase. If you are looking for a good set of earbuds that will allow you to listen to music while running or working out, you should consider something with a high-performance bass frequency.
These allow the music to be more defined and help you get pumped for your routine. You can test the performance yourself while tuning your ears to a few of these words as they are presented in the lyrics of your favorite songs. Words like zip, chip, sip, jump and many other will be followed by a hiss over the ear bud. The best earbuds will deliver minimal hiss. A good song for testing the integrity of your buds is "Chip away the Stone" — Aerosmith.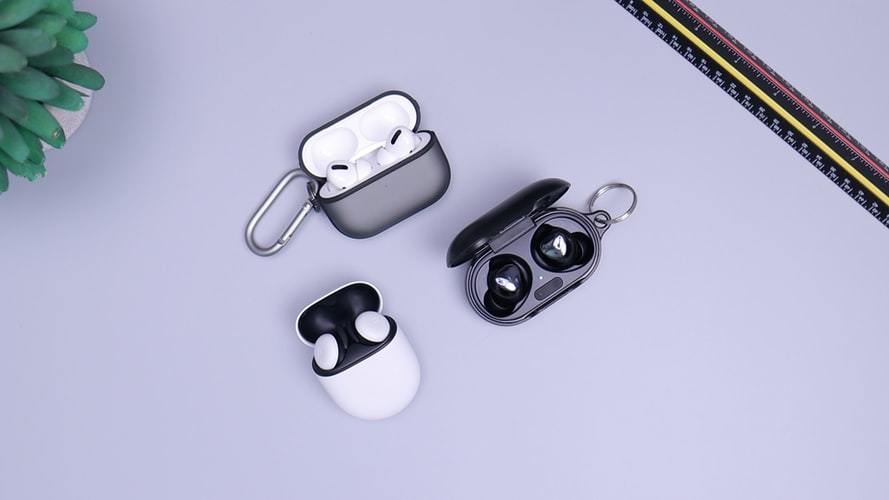 Comfort And Fit
These are two points in the same category and are both required to ensure that you don't spend half your time taking the ear buds out and putting them back in. The truth about this selection is that it is highly individual. There are not too many options available to try on various earbuds before making a purchase so if you do find one pair that is comfortable and a good fit, take note of the size and dimensions.
You can also try to determine if you have larger or smaller ears. This will allow you to choose the appropriate size of ear bud. The fact of the matter is that even though they lack the wires that make regular ear buds uncomfortable. Bluetooth earbuds can also be larger and heavier than the average earbud. Great for those with big ears, but you consumers with smaller dimensions may do well by selecting and earbud with exterior support.
Durability And Sweat-Resistance
There is nothing worse than buying a perfect set of headphones only to have their functionality ruined by sweat, moisture or other elemental factors. The most important factor to be aware of is how they will fit in the ears as this will ensure that they are not falling to the floor and being impacted. A good set of earbuds will stay in the ears and avoid this type of accident. The type of earbuds that connect around the neck are a great option.
Next will be the amount you sweat and if you will ever be caught in the rain or even a light drizzle when using your earbuds. The good news is that manufacturers are fully aware of the problem with sweaty ears ruining the performance of an earbud and are continuously making new products to counter this small problem. Generally smaller earbuds will allow for sweat to flow naturally down the ears and away from the auditory canal. Be sure to check for shapes and materials designs that prevent this small problem.
Controls
Some earbuds have many controls on an elaborate interface that controls bass boost, noise cancelation, volume control and more. But more elaborate this can also lead to a larger earbud with more potential for malfunction.
What you want the most is a clear interface where the buttons you press are unmistakable and flipping through songs and adjusting controls is clear and intuitive. It is also nice if the buttons are accessed easily, but not so easily that the smallest movements will affect them. This is a question that comes down to the quality and construction of the earbud in question.