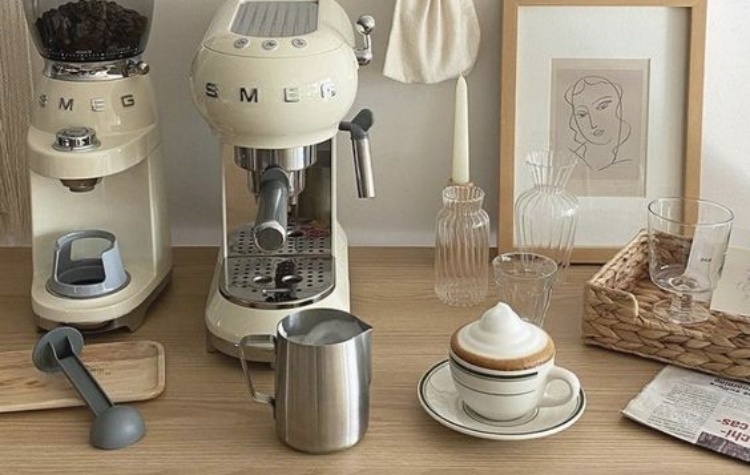 Coffee Machine Buying Guide
Coffee has become a staple in almost everyone's daily life nowadays. There is beauty in going out early in the morning to grab your satisfying cup of coffee, but do you know what's more beautiful? Have your cup of coffee at home as soon as you wake up while being in your comfortable pyjamas. The best way to achieve this? Having the best coffee machine of course! But how do you find the best coffee maker for you? We know it is quiet overwhelming to look through an ocean of choices that are available online. Some listings will even have unfamiliar terminologies in them. But do not worry, that is why we have this blog post, to simplify the essential things that you need to consider in making your choice.
What to look for:
In finding your perfect match, there are a lot of things to consider. Yes! It is important to think about these things as this could either make or break your cup of energy in the mornings. Below are what you should look for when buying a new coffee maker.
Long Term Cost:
Of course, your expenses don't end after buying a coffee maker. If you do prefer a one-serving machine like a Nespresso, then there is an additional expense in buying pods and capsules that is fit for the machine that you got. If you get a drip coffee machine, then you would need to spend on your preferred coffee beans too, which is the same if you purchase an espresso maker, however, a drip coffee machine is not only the cheaper option but also as the least additional expense as coffee beans are cheaper in comparison to coffee pods.
How much you drink:
Some coffee machines can make a lot more at one time than others, this is important to note too, especially in choosing the size of what you are planning to buy. There are drip coffee machines that can make up to 12 litres of coffee in one go which would be perfect in an office environment, but there are also options that have 3 cups as the maximum capacity which is the better option for households. However, if you are someone that can barely finish a cup a day then getting a single serving machine is the perfect option for you.
Coffee Preference: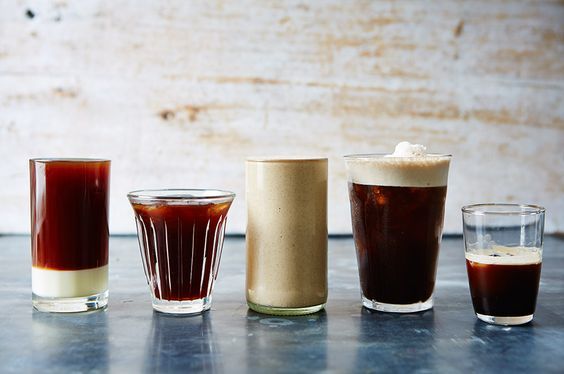 A beautiful thing about having your own coffee machine is being able to easily customize your coffees. A great option for a full coffee customization is an espresso machine this is because there is a lot that you can do with a shot of espresso! A drip coffee machine can also produce straight black coffee that can be customized easily and if you prefer "flavoured beans" then there are also different roasts and flavours available to be used in both espresso machines and drip coffee makers. For Nespresso machines, you can have already ready warm coffee on the go, however, you would need to settle with the available pods in the market, but it is more convenient as you don't have to spend more time mixing and "making" your coffee.
Convenience:
This is tied to the coffee preference. If you want the perfectly flavored coffee immediately, then a Nespresso machine is for you. If you prefer to add your own flair (milk, creamer, syrups, etc.) to your black coffee, then the most convenient choice for you is a drip coffee maker. Admittedly, although the best possibility for an amazing coffee is an espresso machine, it is not as convenient as the other options.
Budget:
Above anything, make sure to find a coffee maker that is just within your budget. No fancy coffee will ever be worth breaking the bank. Just because a product is cheaper doesn't mean that it can't serve you for a long long time, this is why you should now how to properly care for your machine too!
Type of Coffee Machine:
Knowing about the different types of coffee machines is essential in order to narrow down your choices. From the above factors to consider we have mention the different types that would be perfect for your preference, the way to be sure and narrow down choices is to know the pros and cons of different types, more than what we previously mentioned, check out this blog for a more in-depth idea about the different types of the coffee machine.
Conclusion
Buying a coffee machine can be overwhelming with the different choices and features available on the market. However, by considering what you need and want in a coffee machine, you can easily find the perfect one for your needs. Whether you are looking for convenience, customization, or affordability, there is a coffee machine out there that fits your needs. So don't be afraid to explore the different types and find the one that suits you best! Make sure to check out our list of the best coffee machines that you can get online here!
Last Updated on
Latest posts by Kathy Wong
(see all)