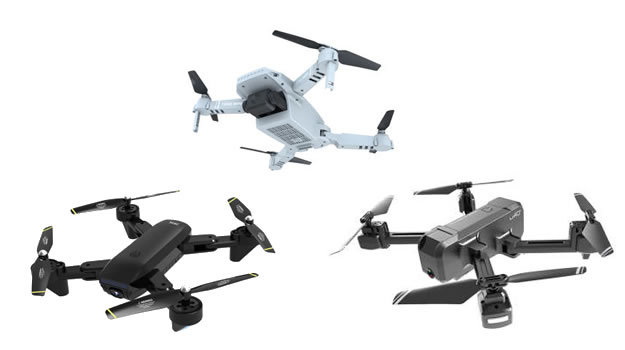 Want to give your videos or vlogs a massive upgrade? How about adding some cool drone shots? Drones are now becoming more accessible and affordable these days. We see more and more people, pro or not owning a drone to fully cove their adventures.
Apart from video coverage, drones remain to be one of the most reliable equipment when it comes to surveillance activities. It provides you with a great aerial view of properties or areas that are otherwise inaccessible from your point of view.
Check out these top 7 drones we've found in Malaysia.
1. E68 WIFI FPV Mini Drone With Wide Angle HD 4K 1080P Camera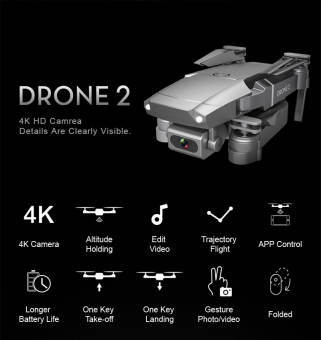 Here's this year's hottest drone, exquisite metal finish with high-quality captures. With such a durable built, you can easily tell that it will offer stable performance once you use it.
High-resolution images
One key take-off and landing
Gesture enabled
All other parts are foldable as well making it a portable companion in your every adventure. If you buy this online, you also get the free storage bag for the drone.
Check prices on Lazada
2. VISUO XS809S RC Drone Quadcopter WiFi FPV 2.0MP Camera 720P HD Altitude Hold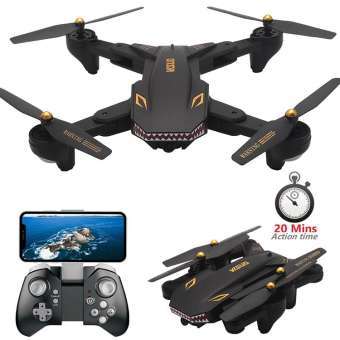 We highly recommend this as a beginner-friendly drone. It's easy to control and offers remote control via your smartphone.
Up to 17-20 mins Flying Time.
2.0MP Camera Image Sensor + 120° Wide Lens.
720P HD Video Recoding Resolutions.
Altitude Hold Function
You can also be assured that your drone will remain stable once elevated. For its price, you get so many innovative features, including the one-key button for take-off and landing.
Check prices on Lazada
3. SG700D RC Drone with 4K Camera Wifi FPV Quadcopter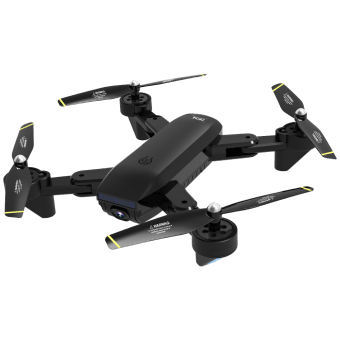 Comes with longer flying time and clearer image and video resolution. It is also a gesture-enabled for easier use.
4 channels, with LED lamp/6 axis gyroscope, with gyroscope calibration function.
Up, down, forward, backward, left, right, hover, fast, slow.
Headless mode/360 degree rollover, one key return/WIFI mobile control
One of the best innovations here is that they made sure that the controller is ergonomically designed. This means almost effortless manoeuvring of your drone.
Check prices on Lazada
4. GOQ Visuo XS816 4K Ultra HD Dual Camera WiFi FPV Drone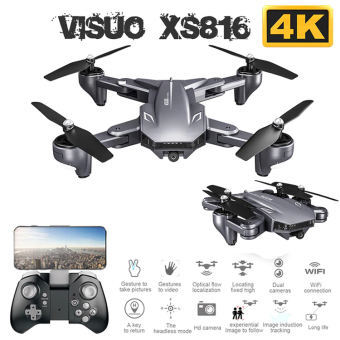 If you are looking for a drone that allows you to tilt the camera, then this one is for you. It provides you with a safer way to get the best angles without compromising the safety of your drone.
Long Flying Time: About 20 minutes.
Optical Flow Positioning
Real-time image transmission to the phone screen.
This drone also supports smartphone control, which allows you to see your captures live from your phone, and therefore easily adjust your camera from where you are convenient.
Check prices on Lazada
5. GOQ TENG Mini KF609 720P HD Camera WiFi FPV Quadcopter With Gesture Control Smart Follow Long Flight Time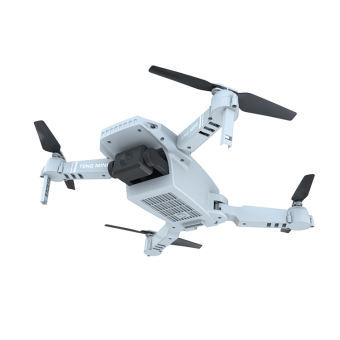 This comes with a shorter flying time than the previous model of around 15 minutes, but it is still nonetheless packed with all the features you need from a drone camera.
Real-time image transmission to the phone screen
Orbital flight mode
G-sensor Controller
One key for take-off and landing
It is also extremely portable, with its foldable arms. It will easily fit your camera bag.
Check prices on Lazada
6. E88 Pro Mini Drone Spy Camera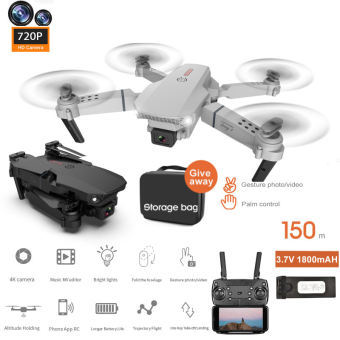 Here's another great entry-level drone camera. With its price, it is already a great purchase given its innovative features that could even match more high-end drones.
Headless mode
Two camera options
One key for taking off and landing
Flying time: 15 minutes
It's small enough to fit your errands bag, too. You can take it for an adventure or just for quick surveillance of an area. Just make sure you get permission to fly your drone before take-off.
Check prices on Lazada
7. GOQ KF607 RC Quadcopter Drone 4K Camera WiFi FPV Optical Flow Pressure Altitude Hold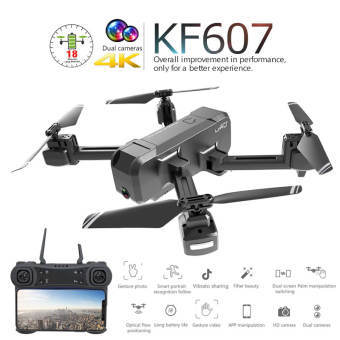 We've seen those tragic stories of drones falling off in the middle of nowhere. This is why it is so important to go for those that are built for high altitudes to prevent any drone accidents. This is one of the most stable drones in the market today.
Up to 18 mins Flying Time.
Available in 4K Camera and 1080P FHD Camera.
Optical Flow Positioning enables more stable drone in a precise location to ensure stable flight
Another feature that makes it stand out is its precision with your remote control. You also get to enjoy real-time transmission of data from your drone.
Check prices on Lazada
Choosing the Right Drone
They say that buying a drone is a trial and error process. However, this is certainly not always a practical process to go through, especially if you buy expensive ones. The best way to ensure that you get a fully functional and durable drone is to check their Optical Flow Positioning.
This key feature will determine the stability of your drone from a certain altitude, preventing situations of lost drones, or worse even loss of data. Another great feature to have cameras that can be tilted. This prevents you from constantly repositioning the entire drone just to get the best angle.
Top Recommended Drone Products in Malaysia:
Click here for other electronics product related articles.
This article was brought to you by BestAdvisor.my
Disclaimer: This is the opinion of the writer or publication. We only recommend products or services that we have tested and tried ourselves or have done in-depth research with positive external reviews and find them to be useful for everyone. The products/services shown are available upon the publication date. The availability may change from time to time. If some of them are not available, please email us at [email protected]. Thank you!
Last Updated on