What Do Roofing Contractors Do?
Roofing contractors are trained specialists who primarily handle the installation and maintenance of roofs. Apart from handling the installation of roofs, these professionals also deal in the inspection of roofs.
What Are The Key Qualities of a Top-Tier Roofing Contractor?
Training in a reputable institution
If you want to engage a quality contractor, you should check to see that they have been trained in a reputable institution. Installing a durable roof is a delicate roof that requires skills. Should you hire a contractor without training, they are likely to end up doing the job at hand wrong. Should this happen, you can end up loosing a lot of money.
Though training is a pre-requisite to becoming a quality roofer, one can also become proficient in this trade by apprenticing in the hands of a skilled and experienced roofing professional. If a contractor has been taught by a master roofer for many years, they will end up picking crucial skills on the way.
Licensing
One of the best ways to gauge whether a roofer has what it takes to install a durable roof on your property is to check if they have been duly licensed to operate in your locality by the authorities. Licensing usually demonstrates that a contractor has proven they have what it takes to offer quality roofing services. Before hiring a contractor, check to see if they are in good standing with the local authorities.
Experience
It is true that with experience comes proficiency. The more that one practices their trade, the better they are likely to become at what they do. When it comes to the roofing sector, experience is usually demonstrated by the portfolio of a contractor. The bigger the portfolio, the more the experience of a contractor. To get quality roofing services, it is recommended that you go for a professional with a wide portfolio as they are less likely to make mistakes when installing, inspecting or maintaining your roofing.
Membership of professional bodies
Any professional worth their salt usually has a valid membership of professional bodies. Professional bodies usually provide their members with the latest industry trends and developments. If you hire a roofing contractor who is a member of professional bodies, you are likely to get roofing that meets the latest standards when it comes to green building.
Strong reputation among professionals and clients
In any sector, a strong reputation is usually built by proving that you can consistently provide quality results. One of the ways you can gauge if you are hiring a quality contractor is to check what other people are saying about your prospective contractor. A renowned contractor will have a stellar reputation among past clients that they have served as well as other players in the industry.
Top Tips On How To Book A Top-Tier Roofing contractor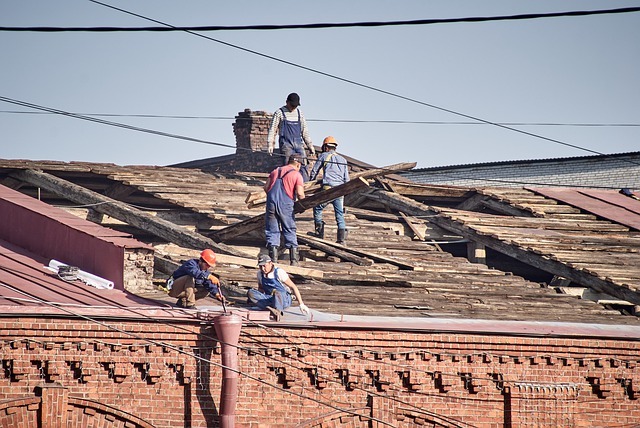 As a homeowner looking to install a roof on your new house or renovate an existing roof, you should keep in mind that the contractor that you hire will have a direct impact on the state, appearance, quality and durability of your roof. For this reason, you should be very careful when selecting the person to award your roofing contractor. Below, this article will discuss the best way to hire a roofing contractor.
It is best that instead of single sourcing a contractor, you float your roofing contract. This will allow qualified roofing contractor who feel that they can handle the contract at hand to bid for the job. Floating a contract usually gives you more choice when selecting a contractor for your roofing project. This way, you will be able to the individual you feel will best be able to meet your needs.
Most seasoned and renowned roofing contractors usually tend to have contracts waiting for them. They do not source for work, rather clients with jobs look for contractors. After carrying out diligent and in-depth research and identifying a qualified contractor, you should ensure that you make a booking as soon as possible. If you delay in booking a top-tier contractor, logic dictates that they will end up being booked by another client.
Today, most contractors and clients tend to conduct their business online. Though online business has a lot of convenience it also has a lot of pitfalls. Here is a secret that many clients do not know… Since you cannot meet service providers online, many contractors in different sectors tend to pad their portfolios so as to look more eligible to prospective clients. If you are not careful, you can end up hiring an unqualified roofing contractor simply because they have a glowing online portfolio. To avoid falling in this trap, carry out due diligence to gauge if the contractor you are dealing with is actually what they portray in the online sphere. To gauge if you are dealing with a genuinely adept contractor, you may have to reach out to past clients and verify the testimonials left by past clients.
Roofing your home can be a costly venture considering the expenses that will go into buying supplies and labor costs. Considering the financial implications of installing or maintaining a roof, you want to ensure that the job is done right the first time round. When selecting a roofing contractor, check to see if they will be giving you value for money. Simply put, check to see if your prospective contractor has the qualities discussed above, if they are affordable and if they will generally give you extra value for your money.
Last Updated on
Latest posts by Aaron Tan
(see all)