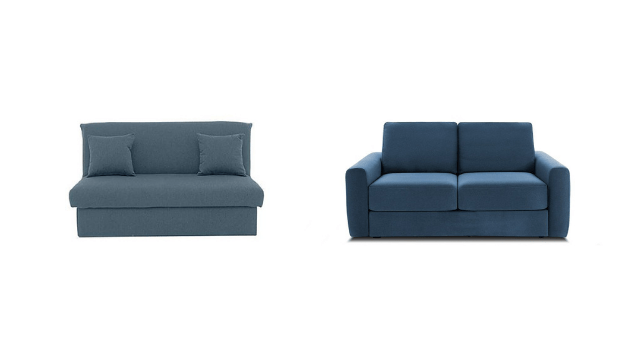 When you have decided to start with a sofa bed as your first furniture, one of the most important consideration will always be how comfortable it will be. Sofa beds are certainly one of the most convenient and affordable option, especially for people who are just starting to gradually add home items. They are also space efficient that you can easily make them work even with a limited area.
With all these advantages, the struggle and challenge now lies on finding a sofa bed that you would actually like to sit and lie on for long hours. This is one of the best ways of ensuring that you get the most out of your investment.
While most sofa beds seem to look the same, there are actually strategies to help you better determine if the one you are getting is of good quality.
Open-Close Mechanism
As you know, one of the best things about sofa bed is its multi-functionality. This feature is highly dependent on its opening and closing mechanism, which allows you to convert it into either a bed or sofa within seconds. Ideally it should not take you a minute to do this, and this is one of the first things that you need to investigate when buying. This is relatively easy to do when buying from a physical shop. However, if you intend to shop online, you can still see it from the product feature and demo. If this is not available from the product posting, you can ask the seller for a video so you can better assess the ease of opening and closing the sofa bed. There should be zero to minimal noise and should not take more than one person to assemble.
Quality of mattress
A rule of thumb in choosing sofa bed, not all thick mattress are comfortable. As a matter of fact, there are sofa beds with a thinner mattress but can hold weight better. This means that you won't slouch or fall off when using it. Look for mattresses with denser composition and if possible with thick bottom support. This is one of the indications that you are getting a high-quality one. Your sofa bed mattress also needs to be temperature regulating for it to be fully comfortable, with or without sheets.
Adding hardwood frame
If you have a bit of extra cash, you can also include the purchase of hardwood frame for your sofa bed. This will makes the sofa bed last longer, plus you are sure to be well supported while using it. Taking the exact measurements of both the sofa bed and frame will be crucial for this part.
There is still no better way to check for the comfortability of any home furniture than physically testing it out. But in the absence of actual product checking, knowing about these considerations will already give you enough idea on how to assess a sofa bed that is not only convenient but also comfortable to use.
Latest posts by Aaron Tan
(see all)