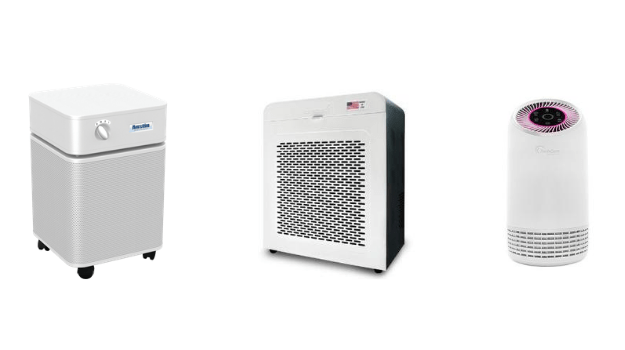 Do you want to breathe cleaner air? An air purifier can improve your quality of life in a number of ways. If you want to bring one of these devices into your home, and you're hoping to find a product that's perfect for you, these are some of the features you'll want to look for.
Find the Right Size for Your Space
If you're looking for an air purifier for a small room, a smaller device should be more than suitable. If you want to improve the air quality throughout your household, you'll need a larger device.
You should think about how the air purifier you're buying will be used and how much space you will have to cover. You should seek out a device with a size that's suitable for you.
Look for a Product that Addresses Your Needs
People are drawn to air purifiers for many reasons. Some people are trying to get relief from their allergy symptoms. Others are concerned with pet odors.
Since you'll find a wide range of devices on the market, you'll want to seek out something that can serve your unique needs. You should be able to find a product that's specifically designed for users like you.
Choose a Purifier That's Energy Efficient
When you're evaluating different products, you should check their Energy Star rating. A product that has a better rating is going to be more energy efficient, which will make it a better choice for your household.
An energy efficient air purifier will consume less power, making it a more eco-friendly option. You'll also have lower utility bills if you opt for a product like this.
Check to See What Kind Of Filter the Air Purifier Uses
You'll need to change or clean the filter on your air purifier from time to time. That's why you should find out what sort of filter an air purifier uses in advance.
If the replacement filters for a device are going to be expensive, you may want to look at other options. If you'd prefer a device with filters that you can reuse, you should find a product that meets those needs.
Consider Products With Smart Functionality
The air purifiers you see on the market today are very different from the products being sold just a decade ago. A number of devices can be connected to your smartphone. This will allow you to turn your air purifier on and off or make adjustments straight from your phone.
These kinds of features can really come in handy, which is why they're something you may want to look for. There is increasing demand for smart features on home appliances, and it's easy to see why. They offer incredible convenience and can make your home more connected.
As you can clearly see, there are a number of features you'll want to search for when shopping for an air purifier. These devices can be incredibly beneficial, which is why you should focus on finding a product that's perfect for you.