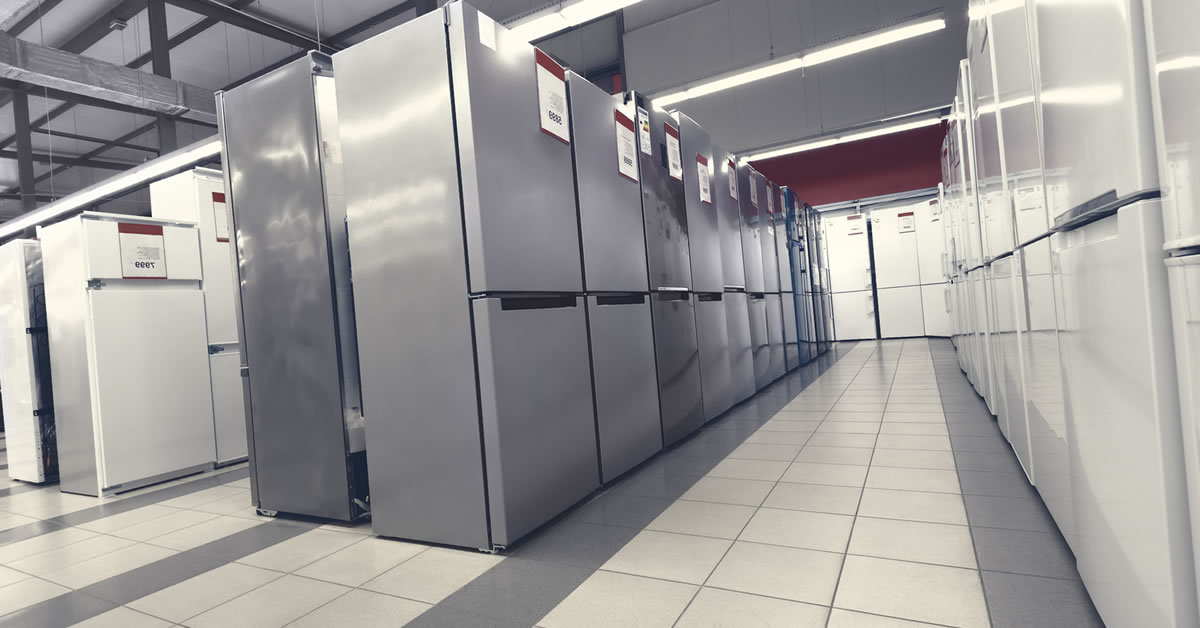 Panasonic is a renowned brand that is trusted by many across the world. They offer some of the best fridges with the latest technologies. If you are here, then you want to know more about the best Panasonic Fridge in Malaysia so that you can choose the perfect!
Read these five best Panasonic fridge reviews before going out to purchase one! Let us begin.
5 Best Panasonic Fridges in Malaysia
1. Panasonic Inverter Fridge ECONAVI NR-BX468XSMY – 2 Door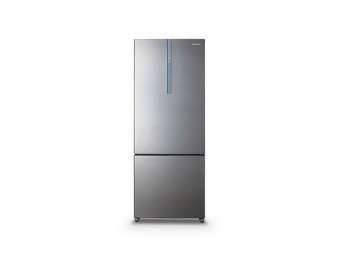 Premium Full Flat Design
The first thing that you will notice in ECONAVI Inverter NR-BX468XSMY, 2 Door Refrigerator, is its design – premium full flat design. Sleek and stylish, this Panasonic ECONAVI NR-BX468XSMY 450L refrigerator is perfect for any kitchen. It features a quick-freezing function with energy-saving in mind, making fresh and clean all the more enjoyable. This full-sized fridge also has 12 years of compressor warranty to ensure longevity.
Complete with an Electrostatic Touch Control Panel, door control panel design for excellent temperature maintenance and 1 year general warranty (12 years Compressor Warranty), this is one appliance that deserves a spot in your kitchen!
Why buy this
Simple design; comes with no bumps or frames.
Maintains an approx-the temperature of -3 degrees Celsius.
Makes sure that the food is never frozen too hard and ensures the flavour, texture, and nutrients remain intact.
Overall, this refrigerator is perfect for those who want a stylish and efficient fridge that can also save energy. The feature of temperature control is perfect for Malaysia's hot and humid climate.
Check prices on Lazada
Check prices on Shopee
2. Panasonic Refrigerator Inverter NR-BY608XS602L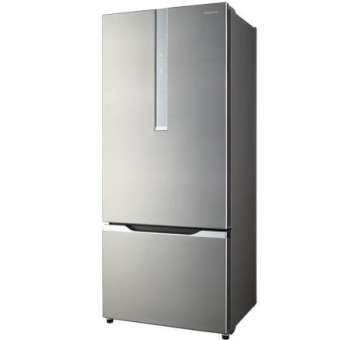 Quiet and Energy Efficient
The Panasonic NR-BY608XS602L is a double door refrigerator that comes with a stainless body, bottom freezer, and inverter compressor.
Why buy this
Comes with the amazing feature of auto defrost
Stops the ice-build up inside the fridge.
Perfect refrigerator for a family of 5 members
Comes with a capacity of 602 litres.
This fridge is perfect for families and is not noisy and energy-efficient and requires minimal maintenance.
Check prices on Lazada
Check prices on Shopee
3. Panasonic Fridge NR-BL342VSMY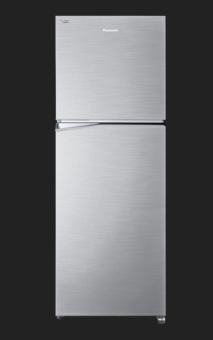 Zero Unpleasant Odors
The Panasonic NR-BL342VSMY also ensures fresh and healthy food with the nutrients intact.
Why buy this
Comes with a wide opening,
Offers easy access to large vegetables and fruits.
Maintains 90 per cent humidity with a constant temperature that keeps the vegetables and fruits inside fresh.
Offers an Ag Clean feature that deactivates 99.9 per cent of bacteria and mould growth.
Ensures zero unpleasant odours.
To summarize: If you are concerned about your and your family's health, this is a perfect choice.
Check prices on Lazada
Check prices on Shopee
4. Panasonic Refrigerator Malaysia Model 155L NR-AF165SHMY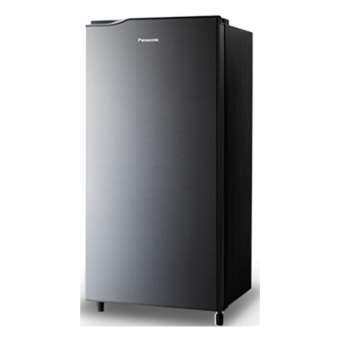 Efficient and Fast Cooling
This one-door refrigerator with a capacity of 155-litre capacity offers an efficient and fast cooling with a jumbo case of 16 litres for vegetables and fruits storage.
Why buy this
Stylish metal door with half escutcheon design.
Energy efficient
Keeps the nutrients of the vegetables and fruits intact.
Our verdict about this fridge is that it is a heavy-duty refrigerator that is perfect for a big family because of its storage capacity and fast cooling.
Check prices on Lazada
Check prices on Shopee
5. Panasonic 155L NR-AF165SH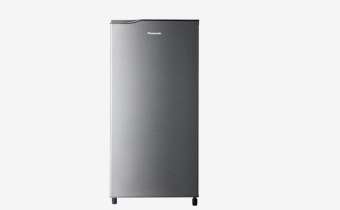 Stylish Looks with Amazing Features
The Panasonic 155L NR-AF165SH is a single door refrigerator that is sleek and powerful.
Why buy this
High design quality with a flat door with a half escutcheon design
Comes with a very large vegetable case of 16 litres.
Suitable for families of more than five members.
To sum up: This fridge keeps the food, vegetables, and fruits inside fresh. The Panasonic 155L NR-AF165SH comes with a stylish look and amazing features. The only problem is energy consumption, which is not at par with the top Panasonic refrigerators.
Check prices on Lazada
Check prices on Shopee
Why choose a Panasonic fridge?
Panasonic is a trusted and renowned name across the world. It was created in the year 1918, and since then, they have been offering innovation and technology. Panasonic offers some of the best refrigerators of various capacities suitable to almost every family irrespective of size and requirement.
Panasonic offers a range of refrigerators with innovative technologies, such as inverter and Econavi technology. These refrigerators are frost-free, adaptive to energy consumption, depending on your electricity usage. These fridges cool faster and detect the right temperature. Panasonic fridges are stylish, sleek, and powerful that offers the best kind of fridges today.
Choosing a Panasonic Fridge
You can choose Panasonic because it has been around for a very long, and that is what makes it trustworthy.
You should also consider the climate conditions of Malaysia, which is generally hot and humid, and that calls for a heavy-duty refrigerator. Thankfully, the refrigerators in our list of 5 best Panasonic fridges check all of them!Lastly, remember that the main purpose of a fridge is to preserve food, vegetables, fruits, and beverages. All these above-mentioned Panasonic fridges not just keep your food, vegetables, and fruits healthy and fresh; they also make sure that there is no ice build-up. You can also look for other brands here.
Our Best Panasonic Refrigerators in Malaysia
We understand that different families will have a different requirement. Looking at every possible scenario, we recommended the following Panasonic refrigerators – NR-BX468XS, NR-BY608XS 602L, and NR-BL342VSMY.
These amazing Panasonic refrigerators are perfect for every kind of family and the climatic condition of Malaysia.
FAQs
What are the best brands of fridge in Malaysia?
Top brands of fridge include Panasonic, Midea, Hisense, Samsung, and LG.
Why should I buy Panasonic fridge?
Panasonic is a renowned brand that is trusted by many across the world. They offer some of the best fridges with the latest technologies.
How much does Panasonic fridge cost in Malaysia?
Panasonic fridge can cost between RM1,000-2,000
Click here for other kitchen appliances related articles.
Latest posts by Alice Yeoh
(see all)
This article was brought to you by BestAdvisor.my
Disclaimer: This is the opinion of the writer or publication. We only recommend products or services that we have tested and tried ourselves or have done in-depth research with positive external reviews and find them to be useful for everyone. The products/services shown are available upon the publication date. The availability may change from time to time. If some of them are not available, please email us at [email protected] Thank you!
Last Updated on