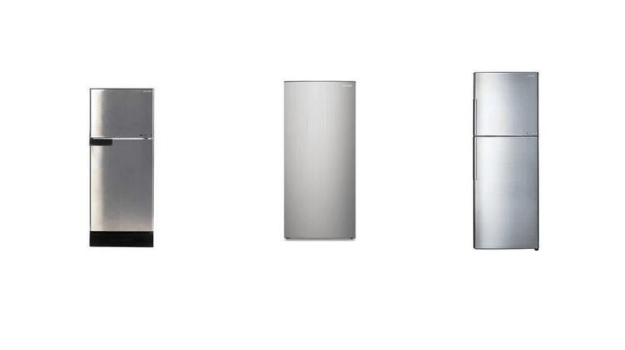 Buying the top-quality and best fridge for your kitchen appliances list is the first choice that you need to go for. It is a valuable investment. There are so many brands of refrigerators. But Sharp is the best of all. So, you need to choose the best Sharp fridge. Do you want to buy the best Sharp fridge Malaysia? Then here is a full list of refrigerators and also a nifty guide for your benefits to know what kinds of fridge suits as per your lifestyle.
Table of Contents
Best Sharp Fridges in Malaysia

Benefits of Sharp Fridge Review
Types of Fridges
So, here are the top 6 Sharp fridges Malaysia that you need to check.
1. SHARP SJF858VMBK 700L 4 Doors AVANCE Fridge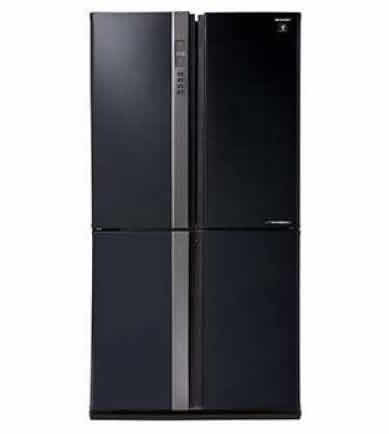 Best of all
This SHARP SJF858VMBK 700L 4 door Avance fridge is equipped with their unique, award-winning Actifresh Hybrid Cooling System, which uses a combination of compressor and fan cooling to maintain optimal humidity levels. The Plasmacluster Ion Technology dispels bacteria and odours.
The LED interior lighting casts a natural glow on your food, while the extra cool compartment is perfect for chilled drinks or snacks. And with the Eco Mode, you can save even more energy without sacrificing performance.
Don't just take it from us – read what one satisfied customer had to say on this refrigerator: "I am so pleased with my purchase. The fridge runs super silently and keeps the temperature perfect."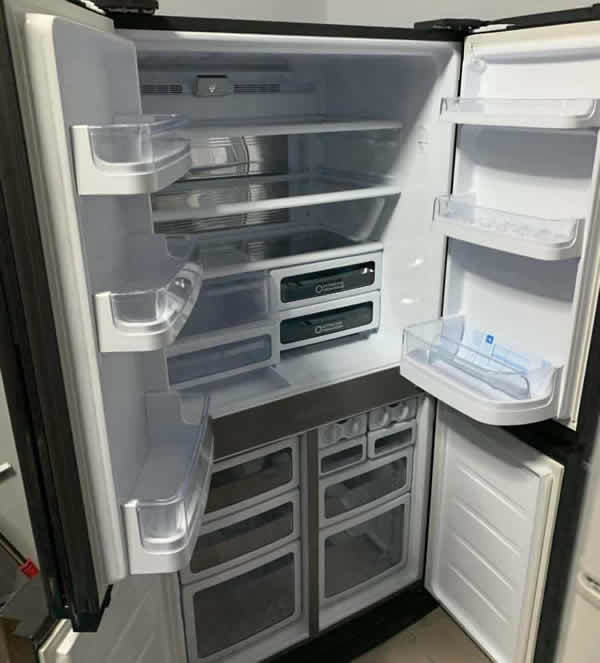 Why buy this
Low energy consumption
Longer lasting food
High quality interior lighting
Your fridge will be the envy of your neighbours.
Check prices on Lazada
Check prices on Shopee
2. Sharp Refrigerator Review SJ285MSS 280L with 2 doors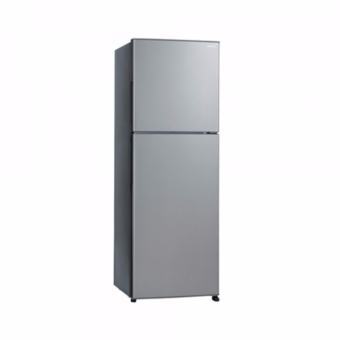 Spacious Interior
Sharp makes refrigerators with a difference. Unlike other brands, their refrigerators are designed for the user's convenience. A spacious interior makes it easy to keep groceries and vegetables accessible and organized, with adjustable shelves and compartments to suit your needs.
This fridge comes with the quick freezing facility and it does not sound too loud and the LED light facility inside the fridge will help you to find your things easily.
Why buy this
High-quality product
It has a quiet operation technology so that you will not be disturbed
It has AG CU Nano Deodoriser for better air quality. It will ensure that the smell of your fridge is fresh and inviting.
So much space and separate compartments for easy access
The unique convertible shelf can give you fresh room for your vegetables and food items
Benefits
You can get 1 year of general warranty and 10 years warranty on the compressor
The gross capacity of the fridge is 280L
You can get tempered glass shelf
You can also get a fresh case
You can get a separate egg tray
You can get the essential door pockets as well
Check prices on Lazada
Check prices on Shopee
3. Sharp Single Door Fridge 156L SJD190MS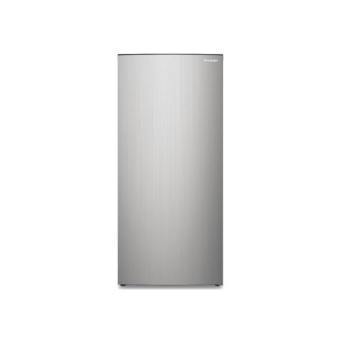 Best for Small Apartments
Do you live in a small apartment and want to have a fridge? Get this single door refrigerator. It is perfect for small spaces and it has a lot of features.
This refrigerator can help keep your kitchen organized. With separate compartments for meat, vegetables, and beverages, you'll never have to worry about what's on the bottom shelf! It also has a handy bottle pocket so you can have an easy place to store your wine.
Why buy this
Large compartments
Separate meat case
Separate vegetable case
Bottle pockets
Necessary box
Benefits:
Direct hybrid cooling system
Large freezer compartment
Recessed door handle
Check prices on Lazada
Check prices on Shopee
4. Sharp Smile Fridge 360L SJ366MSS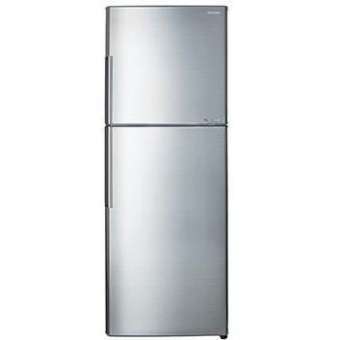 Best for a Medium Size Family
This innovative refrigerator from Sharp with the new and improved 360L gross capacity will not only provide you with enough space to store your food, but it also has adjustable shelves that are ideal for organizing your food.
With 360 L of storage space, the fridge can accommodate up to 16 items and comes packed with an eco-mode that saves energy, as well as a J-Tech inverter that operates in a whisper-quiet manner.
The freezer has a space of 160L, which is ideal for storing frozen vegetables and meat. The LED lighting will help you find what you're looking for with ease. And the "Eco-mode" means that you can conserve even more energy and it also comes with an acti-fresh hybrid cooling system that makes sure your food stays fresher longer!
Why buy this
Extra cooling facility
Express freezing benefit
Adjustable large shelves
The acti-fresh hybrid cooling system
Saves energy
Benefits:
360 L gross capacity
LED lighting
ECO-mode facility
AG nano deodoriser
J-tech inverter facility
Check prices on Lazada
Check prices on Shopee
5. Sharp Inverter Fridge 170L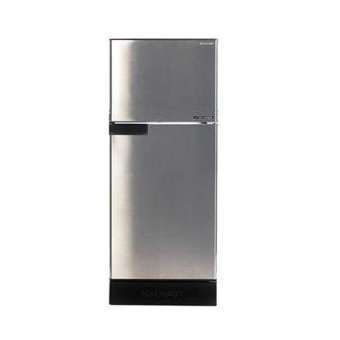 Compact Design
This refrigerator comes with a compact design. It is a simple fridge that you can get at a reasonable price. The capacity of this fridge is 170L with a J-Tech inverter features to help you save more energy. If you have 4 to 5 family members in your house, then this is enough.
Why buy this
Compact design
Advanced J-Tech inverter facility
AG nano deodoriser that prevents bad smell
Advanced hydride cooling system
Benefits:
This fridge is less noisy
Cheap and functional
Produce less vibration
Check prices on Lazada
Check prices on Shopee
6. Sharp Fridge 2 Door SJ406MSS 400L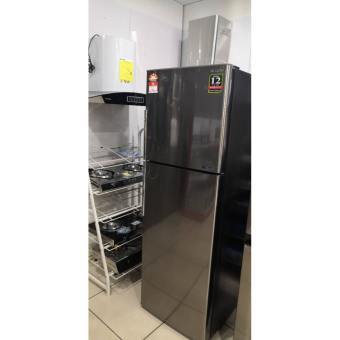 Plenty Compartments
Large families may take this fridge. There is enough space for your groceries, food items and raw fish, meat and all. The design of the refrigerator is perfect and you can get the J-Tech inverter facility with this fridge.
Why buy this
Large and plenty compartments
J-Tech inverter facility
Energy-efficient
Fresh room
Eco-mode
Temperature control technology as well
Benefits:
400L capacity
1 year of warranty on the general part
5 years of warranty on the compressor
Check prices on Lazada
Check prices on Shopee
Benefits of Sharp Fridge Review
Sharp is one of the best refrigerator brands in Malaysia. This fridge will go with you for a long time. You can also check the Sharp fridge review before buying any particular product from this brand. Here are some benefits of this brand:
This fridge is made with an advanced air purifier, and it can freshen the air with the help of negative ions.
This fridge can also reduce the growth of viruses with positive and negative ions.
Advanced technology can suspend the allergens and floating mould spores.
This fridge can give you fresh air as well.
This fridge can save your energy as well.
Most fridges provide J-Tech inverter function to help you save more electricity bill.
Types of Fridges
There are so many varieties of fridges from the brand Sharp. So, you can buy any one of these as per your choice. You can get so many types such as single door, double door, multiple doors as well. Apart from this, you can get the inverter facility with this brand. You can use this fridge for a long time as it can offer you durable service. You can get high and advanced j-tech inverter technology as well.
FAQs
What are the best Sharp fridge in Malaysia?
Sharp 280L SJ285MSS
Sharp Single Door 156L SJD190MS
Sharp 360L SJ366MSS
What makes Sharp a good brand for a fridge?
Sharp is one of the best refrigerator brands in Malaysia. This fridge will go with you for a long time. You can also check the Sharp fridge review before buying any particular product from this brand
How much does Sharp fridge cost in Malaysia?
Sharp fridges cost around RM1,500.00 in Malaysia.
Click here for other home appliances related articles.
Latest posts by Alice Yeoh
(see all)
This article was brought to you by BestAdvisor.my
Disclaimer: This is the opinion of the writer or publication. We only recommend products or services that we have tested and tried ourselves or have done in-depth research with positive external reviews and find them to be useful for everyone. The products/services shown are available upon the publication date. The availability may change from time to time. If some of them are not available, please email us at [email protected] Thank you!
Last Updated on