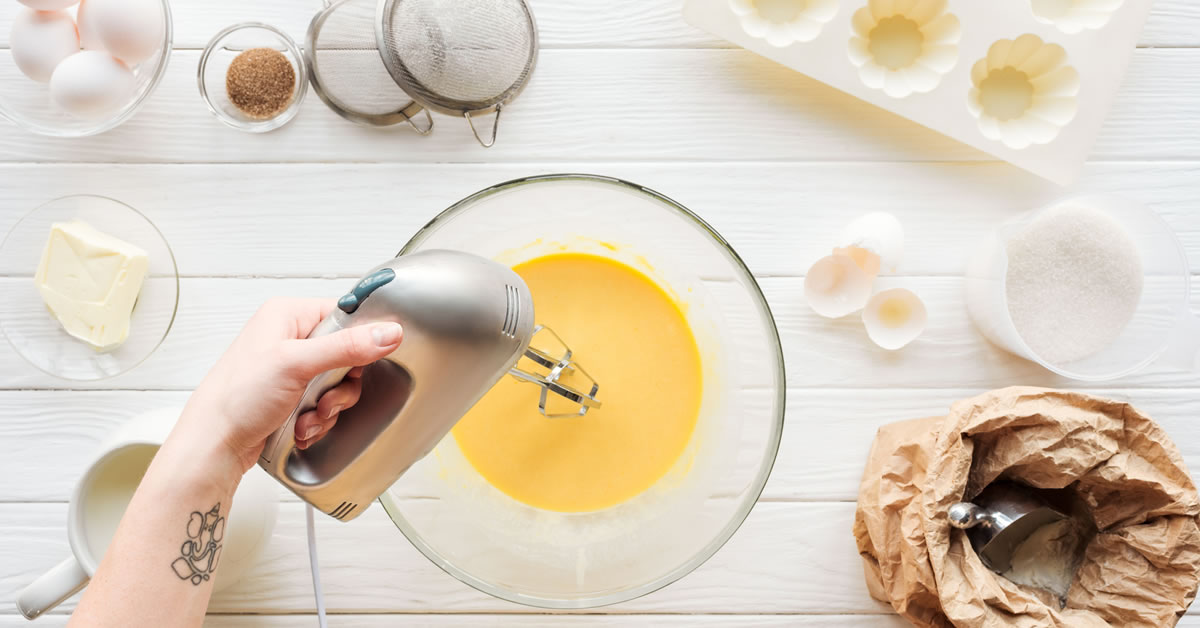 A hand mixer is a wonderful appliance to possess in the kitchen. With one, you can easily whip cream for cakes, sauces for meals, and dough mixture for your pastry projects. Selecting the right model will ensure that you get a durable and reliable hand mixer for your needs. Unlike the stand mixer counterpart, hand mixers can be used in any type of bowl. So it's one of your top choices for your regular recipes.
We bring you all the latest information on the top 10 best hand mixers in Malaysia so that you can make an informed decision on your next purchase.
Table of Contents:
Hand Mixer Comparison Table

Best Hand Mixer Brands in Malaysia
Why buy a Hand Mixer?
FAQs
Malaysia Hand Mixer Comparison Table
10 Best Hand Mixers in Malaysia
1. PerySmith Hand Mixer Series HB300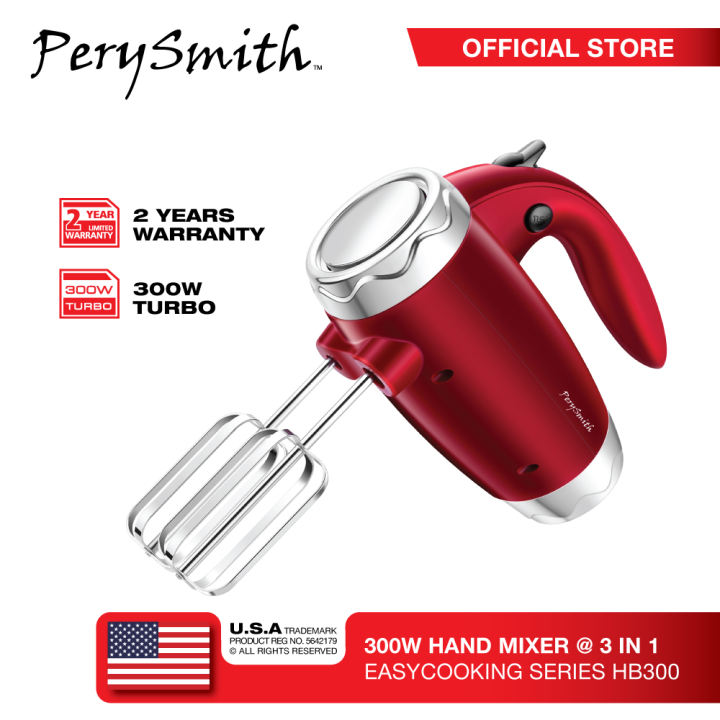 Best for complex recipes
Whether you're a beginner or an expert, the PerySmith Hand Mixer HB 300 has features that will make your cooking experience efficient. With 6 variable speeds and easy transitions from mixing to kneading dough or whisking eggs- this small yet "heavyweight" appliance packs plenty of power! The ergonomic design allows hands-free usage while ensuring operator safety with its impact-proof housing AND 200 watts (max) rating.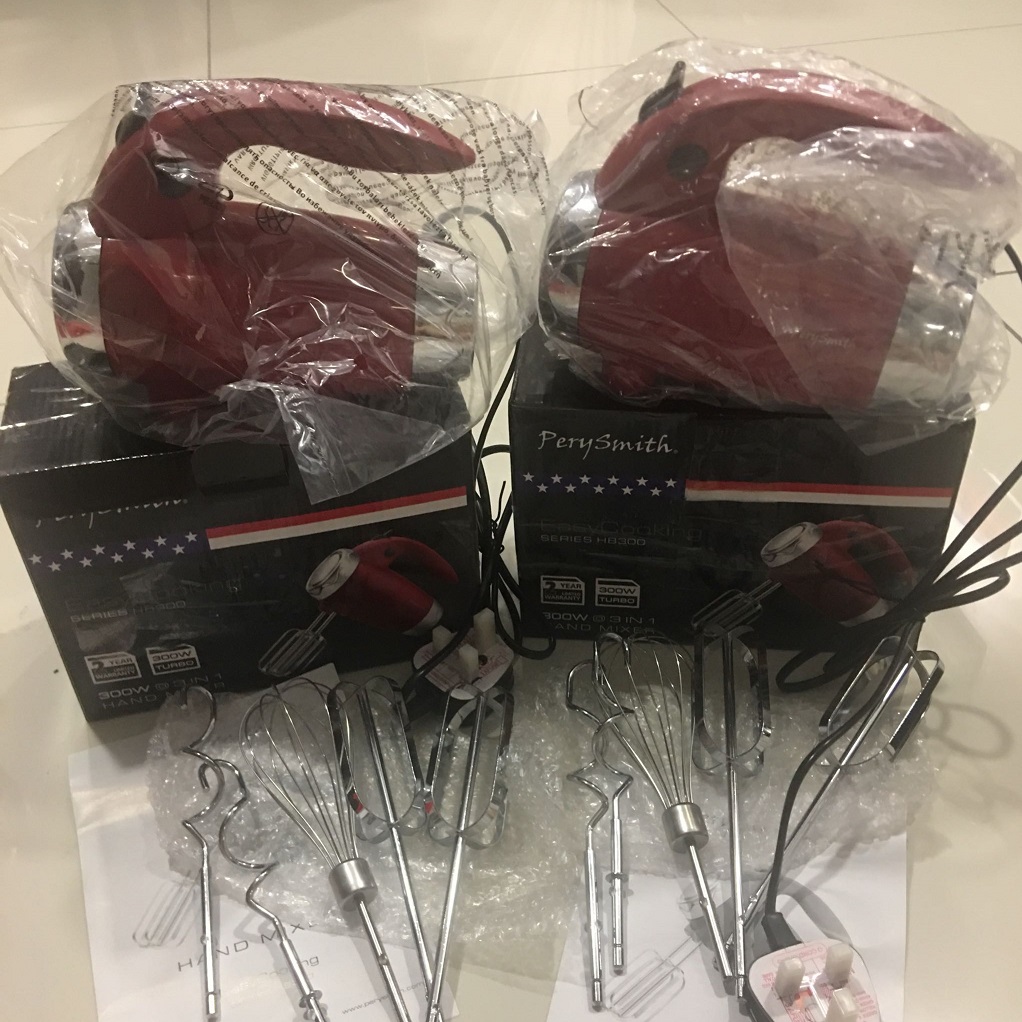 Pros:
Great for making bread dough and other aerated items.

The HB300 delivers pure power with a sturdy build that alleviates any fear of the mixer being flimsy. It is especially great for those who frequently make bread, pizzas or cakes.

Quiet operation compared to its peers
Cons:
Only for light recipes as the watts is only up to 200W
Check prices on Lazada
Check prices on Shopee
2. Philips Hand Mixer HR3705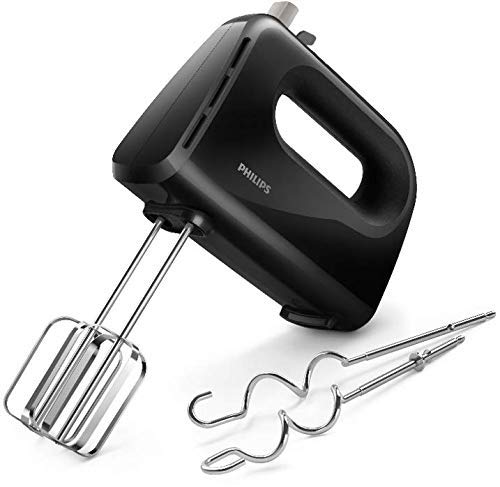 Beginner-friendly hand mixer
You'll never have a difficult time managing the cord of this hand mixer again thanks to a handy cord clip. The non-slip grip provides comfort and control while you're whipping up some dough or buttercream, and dishwasher-safe stainless steel is easy to clean up after use. With cone-shaped beaters for optimum mixing power, this Philips Mixer doesn't hold back on performance even if your batter has 20% more volume than typical mixers!
Pros:
Simple to use

Ease of storage thanks to a cord clip

Great for desserts!
Check prices on Lazada
Check prices on Shopee
3. KitchenAid Hand Mixer 5KHM5110BER (Stainless Steel)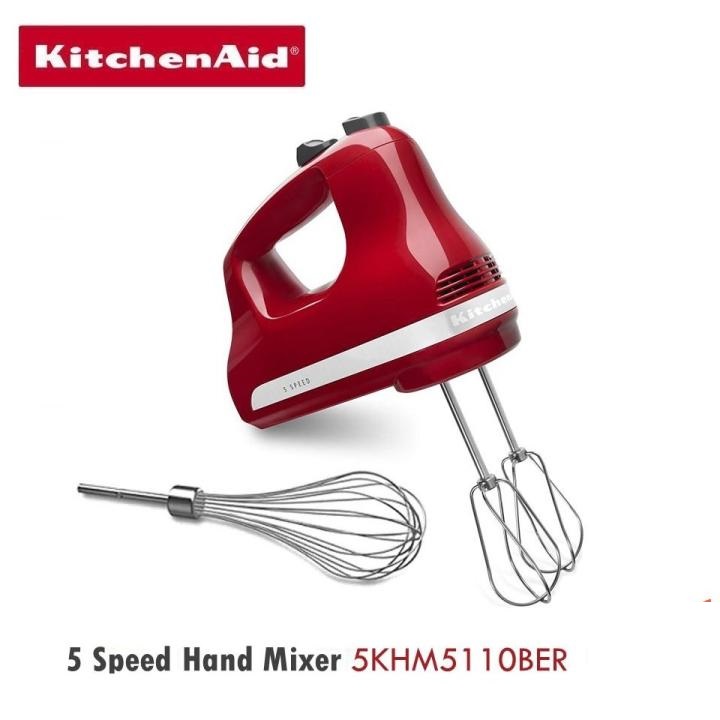 Best for its operating power
A hand mixer that harnesses the power of a motor to deftly blend ingredients. With 5 speeds, this mixer can handle any task in your kitchen with ease and efficiency. The swivel head makes for easy access to all areas of your bowl while the one-press ejector button ensures quick removal of attachments. A combination whisk and turbo beaters are there for maximum versatility, whether it's folding flour into cake batter or whipping potatoes for hash browns.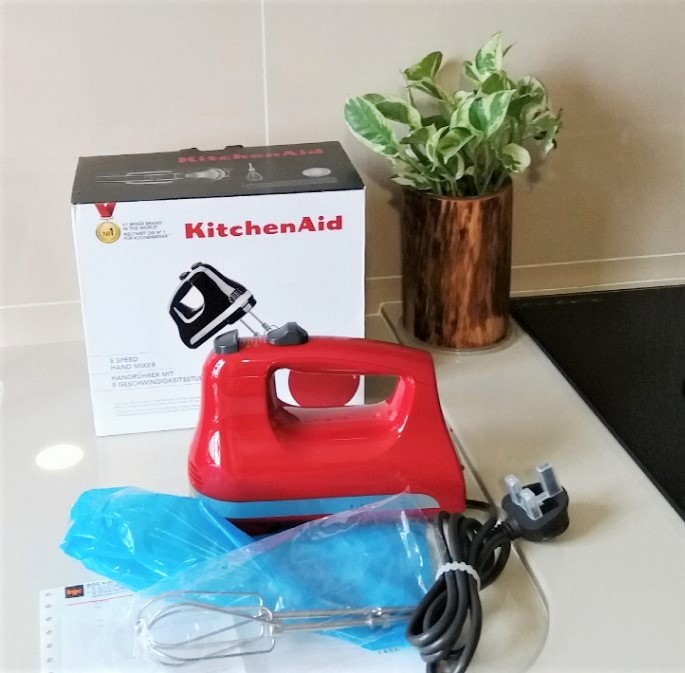 Pros:
Powerful, but quiet design

Durable construction from stainless steel

Perfect for bigger recipes
Cons:
Heavier to carry and manoeuvre
Check prices on Lazada
Check prices on Shopee
4. Sharp Hand Mixer EMH55WH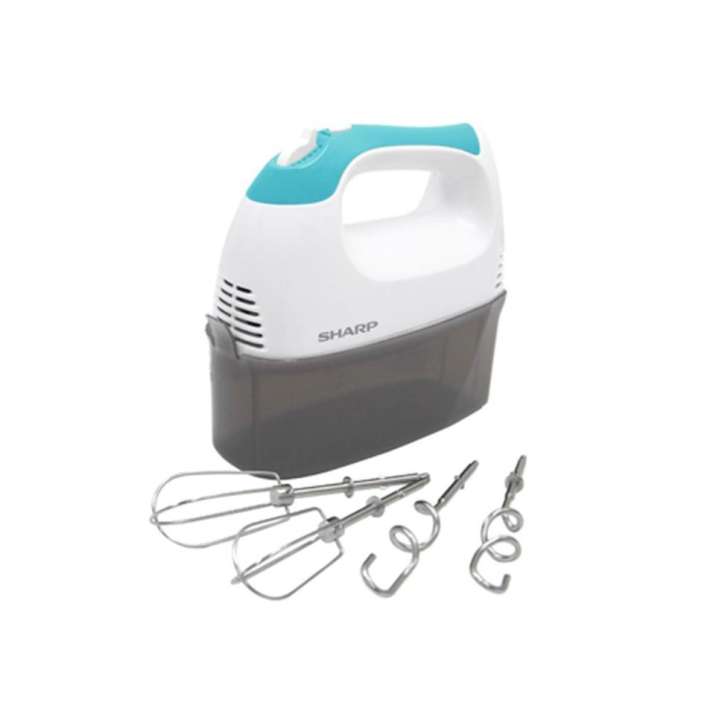 Best ergonomic hand mixer
Say goodbye to hand cramps with this sleek and beautiful hand mixer from Sharp, perfect for whipping egg whites or kneading bread dough. The 5-speed selector with Turbo function means you can easily whip cream or extremely stiff peaks while the storage box helps keep your kitchen counter clean. The Sharp Hand Mixer is the perfect kitchen tool for those who love to cook and bake.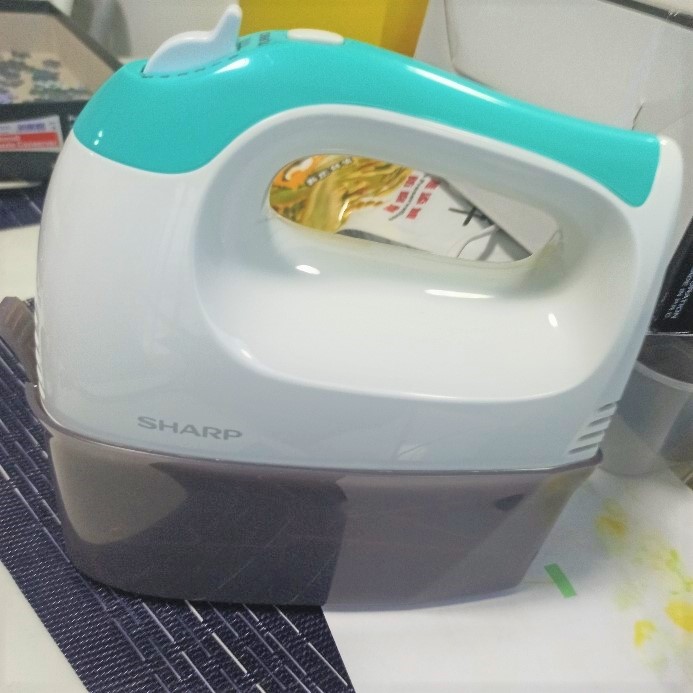 Pros:
Easy to clean

Light-weight design

Multiple Speed Settings
Cons:
Not as suitable for heavier recipes
Check prices on Lazada
Check prices on Shopee
5. Panasonic MK-GH3 Hand Mixer MK-GH3WSK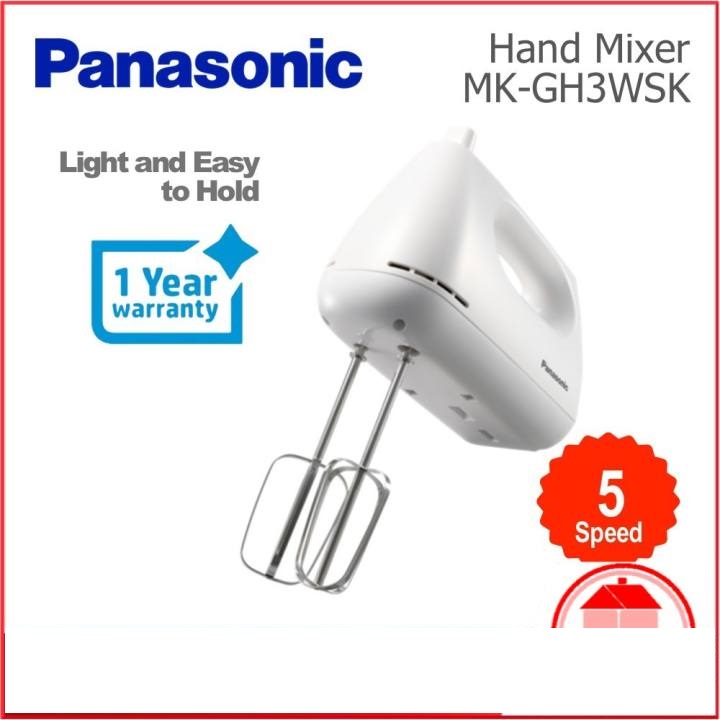 Multi-functional hand mixer
The Panasonic MK-GH3 Hand Mixer is an all-in-one kitchen tool that makes it effortless to whip cream and mix dough. With a comfortable, 1,080g weight, the easy-grip handle is less tiring to hold when in use and is especially helpful if your hands are slippery from water or oil. The attachment options of Beater for mixing and whipping, Dough Hook for kneading work great for bread or noodles.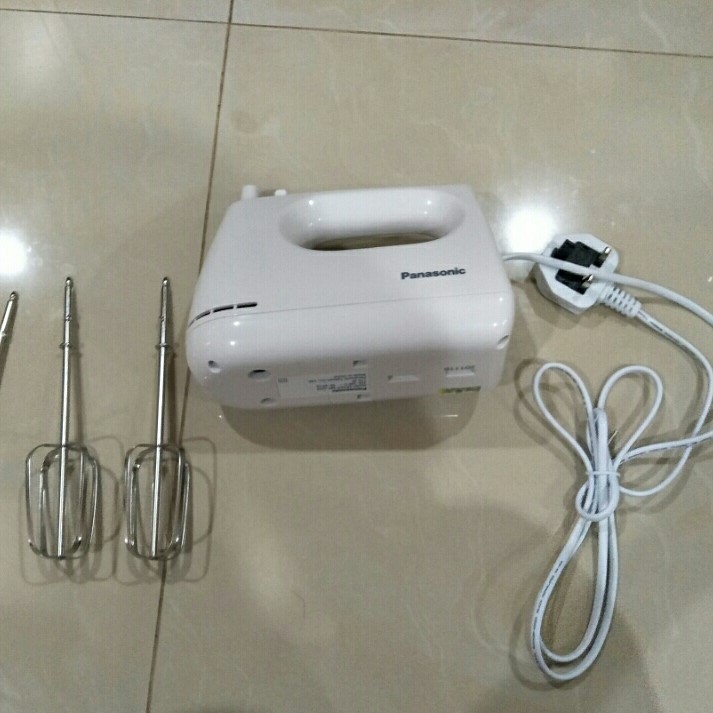 Pros:
Good for mixing bread dough and whipping cream/egg whites

Powerful motor

High-speed baking
Check prices on Lazada
Check prices on Shopee
6. CORNELL Hand Mixer CHM-S908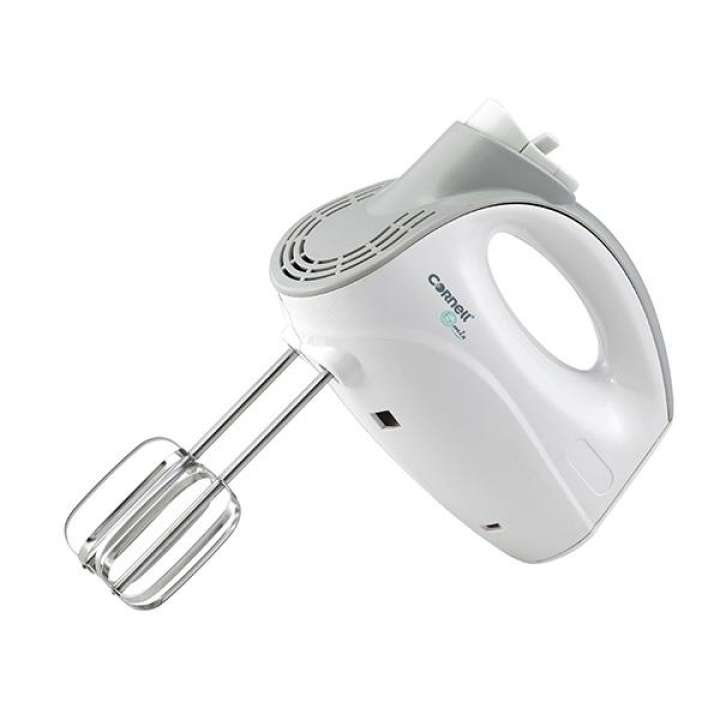 Budget-friendly and efficient
The Cornell hand mixer has all of your needs covered. You can use it for making bread dough and whipped cream, or whip egg whites into fluffy snow in no time at all! The power will satisfy even the most demanding baker with its 325 watts under warranty from day one–and there's more than just looks here; this beauty comes equipped not only stylishly but also conveniently to thanks to safety protection features like an automatic stop on handle accidental bumping away while working near open flame sources if you're cooking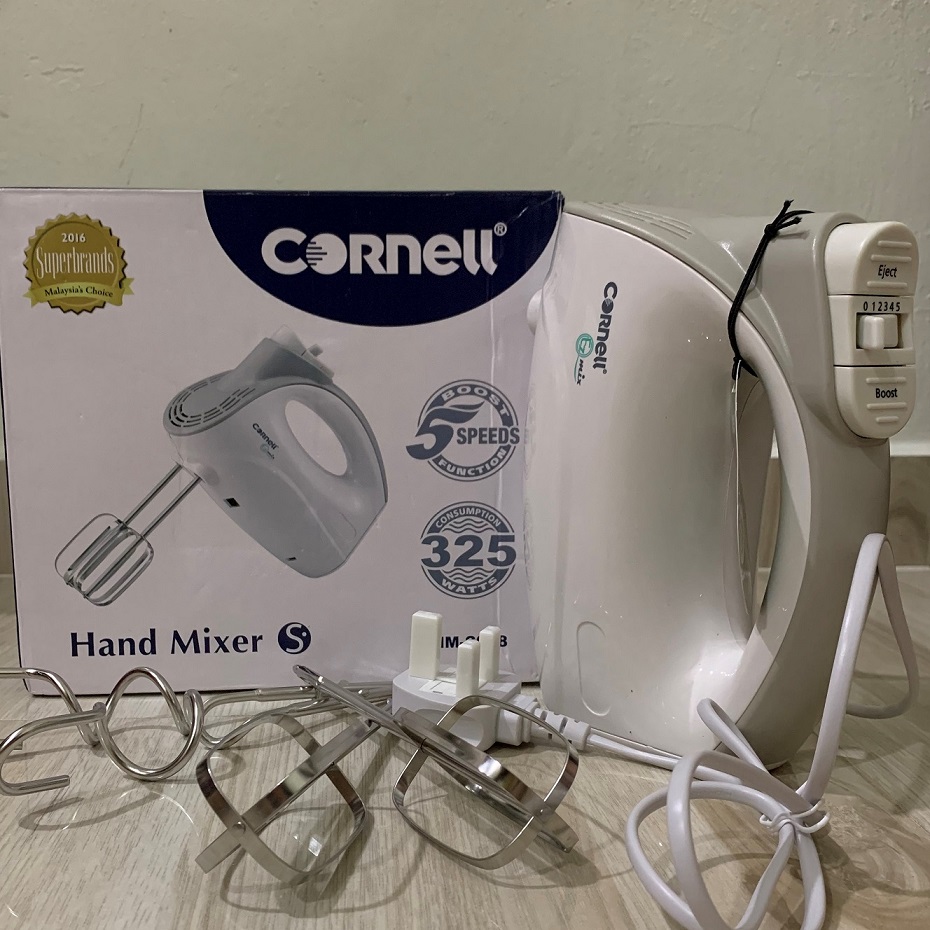 Pros:
Great for making cakes and pudding

Easy to use, clean and store.

Great set of attachments and accessories
Check prices on Lazada
Check prices on Shopee
7. Khind Hand Mixer HM300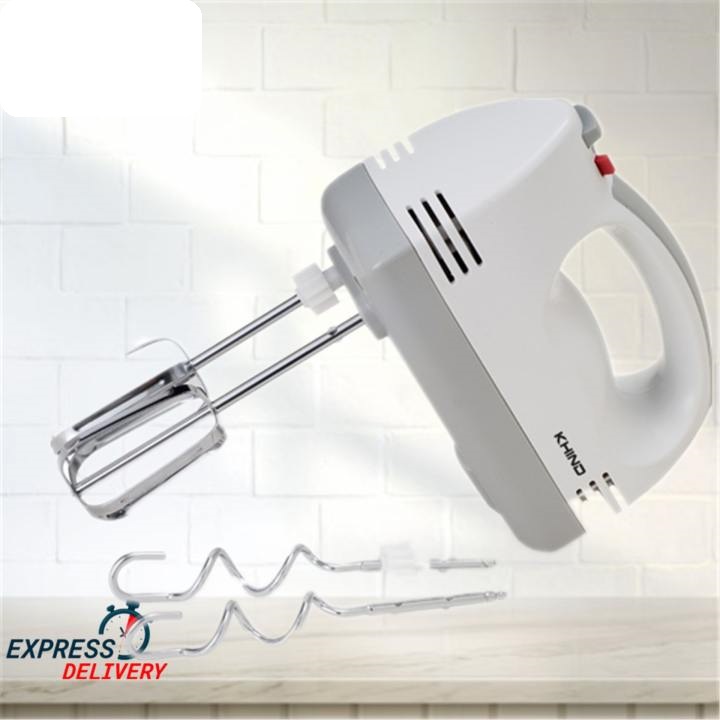 Best for its speed/power
Khind Hand Mixer HM300 is the ultimate mixing machine! This multifaceted little device has everything you need to whip up any recipe, no matter how complicated or simple. From beater attachment and dough hooks to spatula – there's nothing this amazing hand mixer can't handle (and neither will your budget). Not only does it come with durable parts that are guaranteed not to rust over time like other brands do but also costs less money too?! What else could we ask for?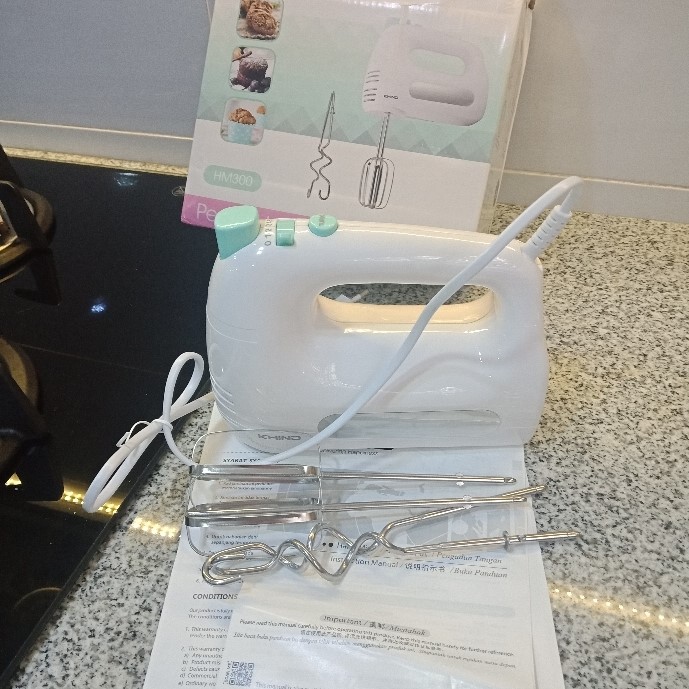 Pros:
Incredible power and speed

Provide maximum versatility to prepare any recipe
Check prices on Lazada
Check prices on Shopee
8. Elba Hand Mixer EHM-D2520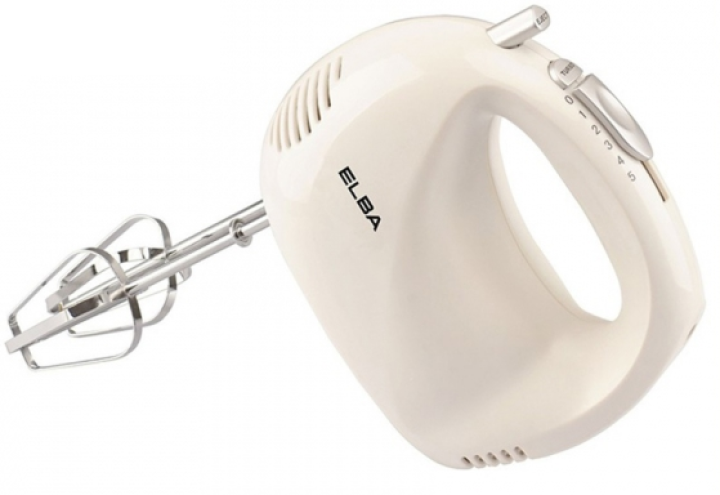 Best for making desserts
Ideal for cake batter, cookie dough, and whipped cream! The Elba Hand Mixer is the perfect kitchen tool to ensure perfectly mixed products with just a few easy strokes. The lightweight design of this mixer is not only convenient but also contributes to its strong performance. Features like high-speed turbo function allow for quicker mixing than ever before while dump function ensures that no ingredients are left behind after a recipe has been completed.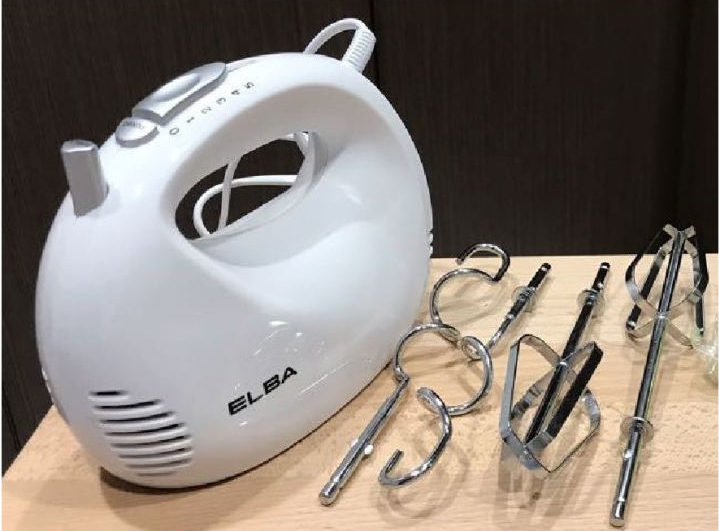 Pros:
All around good mixer.

Eject Function is also really neat

Great value for money
Check prices on Lazada
Check prices on Shopee
9. ACurio Cordless Hand Mixer 5-Speed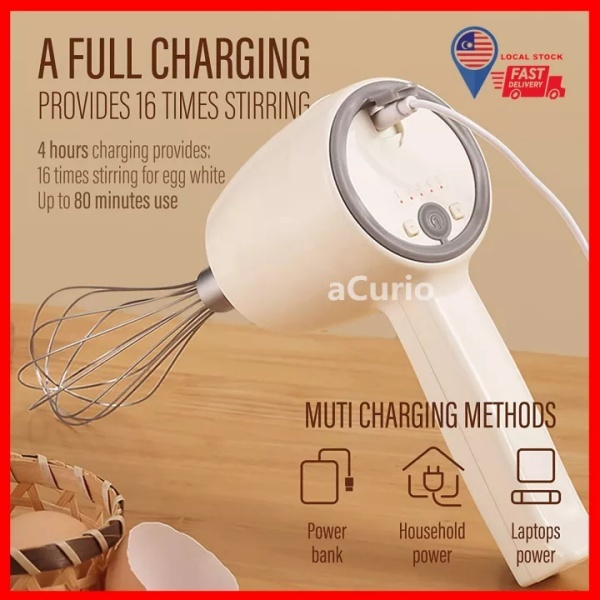 Rechargeable and Portable
Bake like a pro with the ACurio Cordless Hand Mixer 5-Speed! This handy little mixer is perfect for whipping up your favourite baked goods, and it's cordless and portable so you can take it wherever you go. It has five speeds to choose from, so you can dial in the perfect settings for your recipe. Plus, it's easy to clean and store when you're done. Make baking a breeze with the ACurio Cordless Hand Mixer 5-Speed!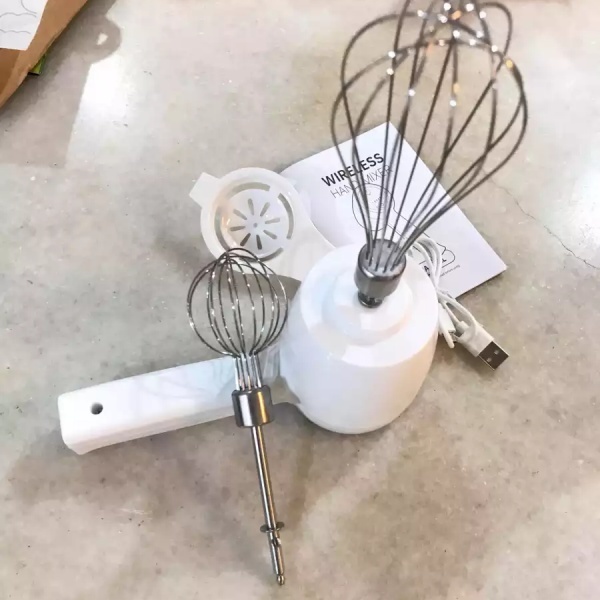 Pros:
Cordless mixer for more convenience

Can be used for up to 80 minutes

Perfect beginner mixer
Cons:
Not suitable for heavy baking
Check prices on Lazada
Check prices on Shopee
10. Breville LHM150 Hand Mixer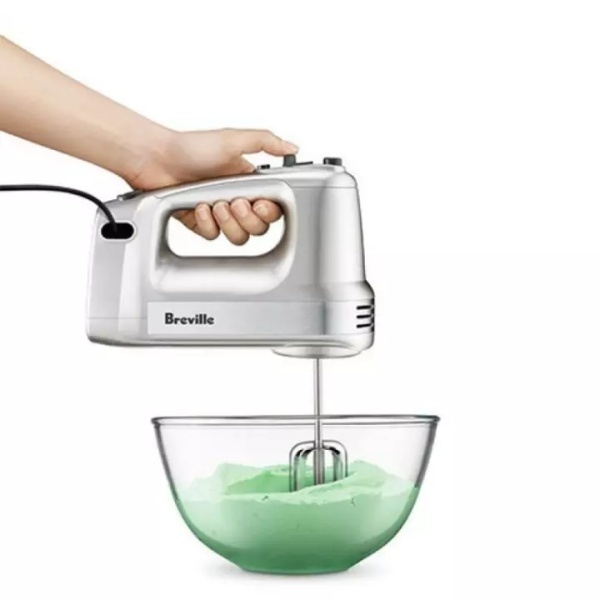 Best for heavy baking
Looking for a powerful hand mixer that's easy to store? Look no further than the Breville LHM150! This handy mixer has 300 watts of power and five speed settings, plus a turbo boost function for extra mixing power. It also comes with a range of useful attachments, including a dough hook, beaters, and a whisk. And thanks to its retractable cord system, you can easily store it in even the smallest kitchens.
Pros:
Designed for easier storing

Made for big baking batches

Heavy Duty
Check prices on Lazada
Check prices on Shopee
Best Hand Mixer Brands in Malaysia
KitchenAid
KitchenAid is known for their iconic stand mixer, but they also have other appliances that can make cooking easier. If you're looking to buy a new kitchen set or just need some more ideas on what type of food processor would work best with your style then check out Kitchen Aid's website!
PerySmith
PerySmith is committed to providing high-quality products that are not only affordable but also incorporate the latest technology and innovations in order for you, their customer's needs. With more than 10 years of experience servicing some major brands under its belt (including Samsung), they have identified what it takes to make an excellent product range – something which will last longer with less hassle overall!
Philips
Philips kitchen appliances are a must-have in any kitchen. With powerful motors and multiple attachments, these devices can handle any task you throw their way. Whether you're blending up a smoothie or kneading dough, Philips has the perfect appliance for you.
Why buy a Hand Mixer?
Hand mixer is a versatile kitchen tool that comes in handy for the cooking and baking process. It enables you to mix various ingredients and prepare different food items with ease, without straining your wrist or getting tired easily like using a manual whisk, which requires you to use both of your hands.
Hand mixer saves time on mixing up ingredients that require stiff consistency as it produces power to whip up batter faster than any other method! If you are preparing delicate desserts such as egg-based pancakes or crepe-like recipes where cream needs to be whipped into light and fluffy consistency. A hand mixer would also save much time for cleaning up afterward since there is no need to clean out large bowls like when making batter by hand because all the mixing can be done in almost any type of bowl. So you can choose ones that matches your recipe for the day. Did we say it is affordable, too?
FAQs
Why should I look for in a good hand mixer?
It's made of food grade material, and safe for human health. It has overheat protection design, which means the temperature can be controlled during operation. It should also include all the basic accessories.
Is there any difference between a hand mixer and stand mixer?
They are almost the same, except that a hand mixer can only be used for smaller jobs like making cake batter. Stand mixers are easier and more convenient to use, but gives you lesser manual control in creating your batter.
What types of dough can I make with my hand mixers?
With hand mixers, you can create a variety of doughs. You can whip up bread dough or cookie dough.
You can also knead meatloaf by using your hand mixer. If you have bread flour and yeast on-hand, making your own bread is simple with one of these kitchen gadgets .
Conclusion
You've decided to purchase a hand mixer and you want to find the best one for your needs. Our team of experts have done all the research so that you don't have to! We've compiled a list of our top 10 picks in Malaysia – from budget-friendly models, through mid-range options, right up to high-end mixers with multiple attachments. Whatever your need or budget is, we're confident there's something here for you. But hurry before they sell out!
Click here for other kitchen appliances related articles.
Latest posts by Kathy Wong
(see all)
This article was brought to you by BestAdvisor.my
Disclaimer: This is the opinion of the writer or publication. We only recommend products or services that we have tested and tried ourselves or have done in-depth research with positive external reviews and find them to be useful for everyone. The products/services shown are available upon the publication date. The availability may change from time to time. If some of them are not available, please email us at [email protected]. Thank you!
Last Updated on