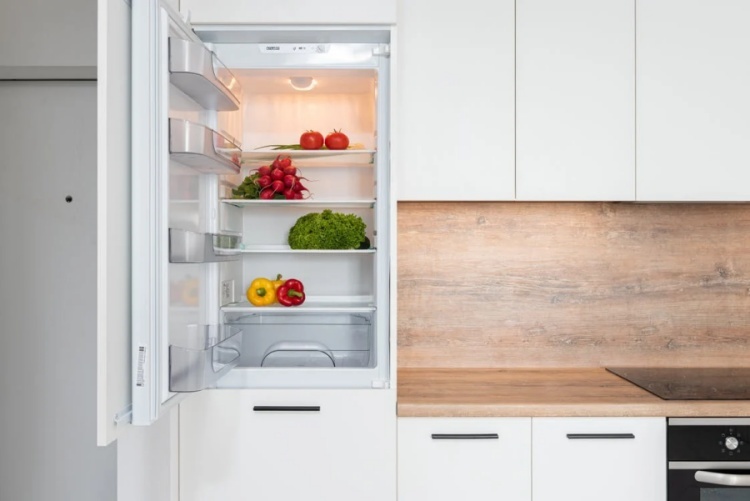 How To Choose a Fridge
Your refrigerator is one of the most expensive and crucial appliances in your house, and it should last you at least ten years. We've compiled a checklist of fridge purchase essentials to assist you in selecting the coolest fridge for your home. When purchasing a new refrigerator, various aspects to consider, including configuration, capacity, features, and finish. This refrigerator buying guide will assist you in selecting the best refrigerator for your home based on the most relevant factors to you.
Kitchen Space and Layout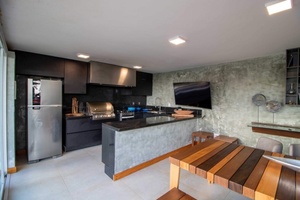 A refrigerator should maximise the amount of space available in the kitchen. Use a tape measure to get the dimensions for your new refrigerator before you go shopping. To do this, keep the following in mind;
Measure your new refrigerator's area's width, height, and depth.

The amount of room required to open refrigerator doors and drawers easily.

The distance between the refrigerator and nearby kitchen islands.
Refrigerator Style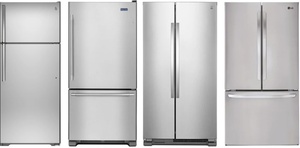 Learn and read through the different kinds of refrigerators to see which one is perfect for you and your household. It is important to know upfront what type of fridge you are looking for to narrow down your choices, making it easier to shop. This part ties in with the first point to look out for, and this is because the different styles of a refrigerator will suit different kinds of kitchens as well. Also, remember that if ever you are occupying a smaller space, like a studio apartment or a dorm, there are also a lot of mini-fridges as an option to choose from.
Fridge Features
Consider the features you'll use the most when purchasing a refrigerator. Here are a few aspects to think over while buying a refrigerator:
Water and ice dispensers

Infinity Slide Shelves for tall things, Tiered Freezer Organization, and Adjustable Gallon Door Bins for loading flexibility are examples of specialised storage.

One example is dual Cooling, a performance feature in which dedicated cooling systems ensure that fresh and frozen food is preserved in the proper condition.
Cost
This does not only pertain to choosing a fridge with a price you can afford, as this should already be a given. Cost also relates to the energy consumption of your fridge of choice. Always remember that commonly, more features also mean a bigger energy consumption. Also, look out for energy stars; more stars mean lower energy consumption. The star rating will tell you how well your fridge performs concerning its size. Still, the number on the energy rating label will give you the raw data, which you can multiply by your current energy cost per kilowatt-hour to figure out how much your fridge will cost to run.
Extra Features
There are a lot of standard features that every fridge has, but there are also differences in the features; the following are features you might also want to consider when looking for your new refrigerator.
Water and Ice Dispenser: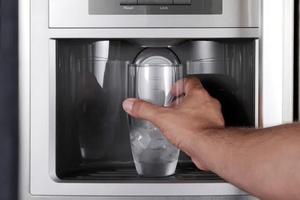 This is a convenient dispenser placed right on the fridge's door, which allows the user to have accessible cold water and ice without having to open the door multiple times just for cold water and ice. If you desire a fridge with a dispenser, then ensure to look into the additional services needed; this involves plumbing to connect to a tap as the water source. Although options don't require plumbing, consisting of a container inside the fridge itself, the disadvantage is that it takes up valuable space inside your freezer.
Crisper: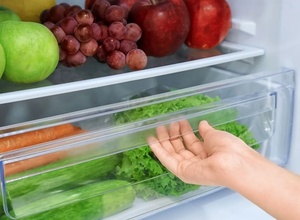 You can't go wrong with a crisper! It's the perfect place to store your fruit and vegetables. The best part about them? They keep things fresh by preventing plastic bag use, so you don't have to worry about what might happen if there are leaks in said bags or how long it'll take before all of those nutrients from vegetables like celery start going rancid because they're not getting enough oxygen exposure while stored inside someone else" s fridge—not only does this appliance help prevent wasting food but also costs less money due to its space-saving design.
Air Purification: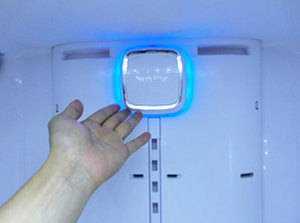 Some refrigerators can now cleanse the air within to remove hazardous impurities such as ethylene gas, mildew, viruses, and germs regularly, increasing the life of your food and ensuring food safety.
Interior Lighting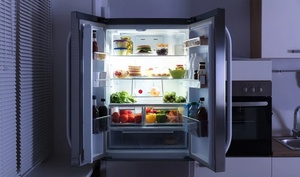 Except when the light goes out, we rarely think about the illumination in our refrigerators. On the other hand, a genuinely great fridge will allow you to alter the brightness of the interior with soft-on LED lighting, making your food more apparent and easier to discover. Interior lighting should also be long-lasting and energy-saving.
—
Choosing a refrigerator can be daunting, but with the right information it can be an easy process. By considering features like water and ice dispensers, dual cooling systems, energy stars, extra features, and interior lighting you can find the perfect fridge for your needs. Remember to also think about the cost of running your fridge and how often you'll use its features. With all of this in mind, you're sure to find the best fridge for your home. Now that you have the confidence to choose your next fridge, check out our list for the best fridges you can get!
Last Updated on
Latest posts by Aaron Tan
(see all)