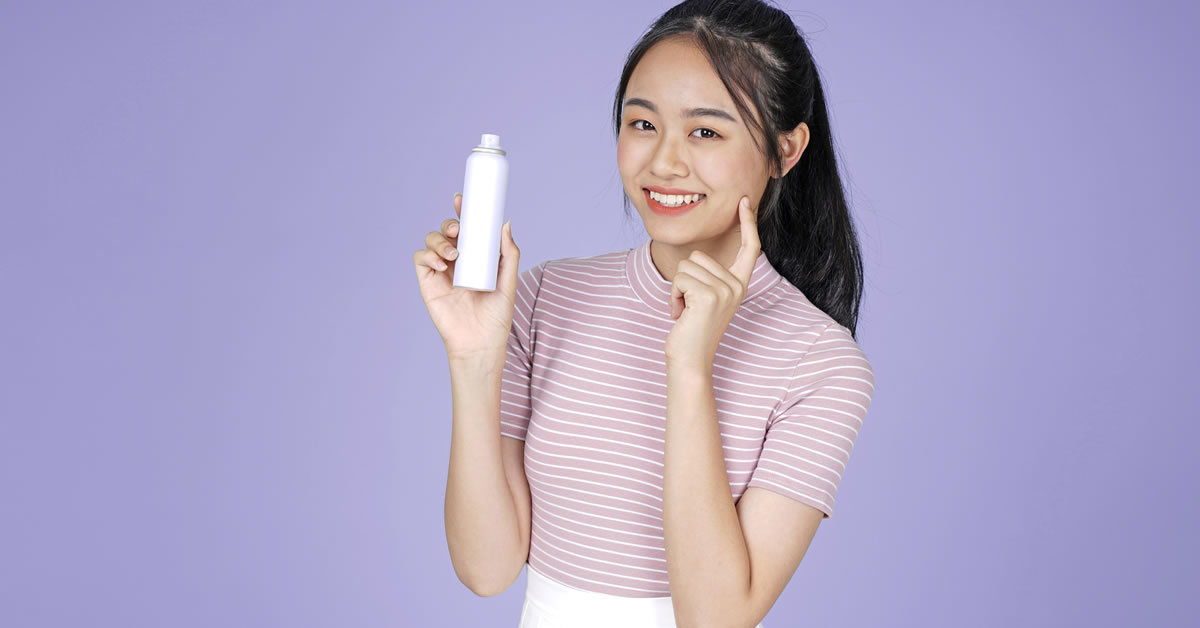 Nothing is more annoying than dealing with that white cast post sunscreen application. This is a common problem among people dealing with dry skin. Just about any product does not "sit" well, and that includes sunscreen.
Fortunately, we have scouted beauty shops both physical stores and online and found the best sunscreens that complement dry skin very well. These are products that do not just offer sun protection but also add moisture to your skin throughout the day.
10 Best Sunscreen for Dry Skin in Malaysia
1. NALC Sunscreen Waterproof Sun Protector SPF 50+/ PA++++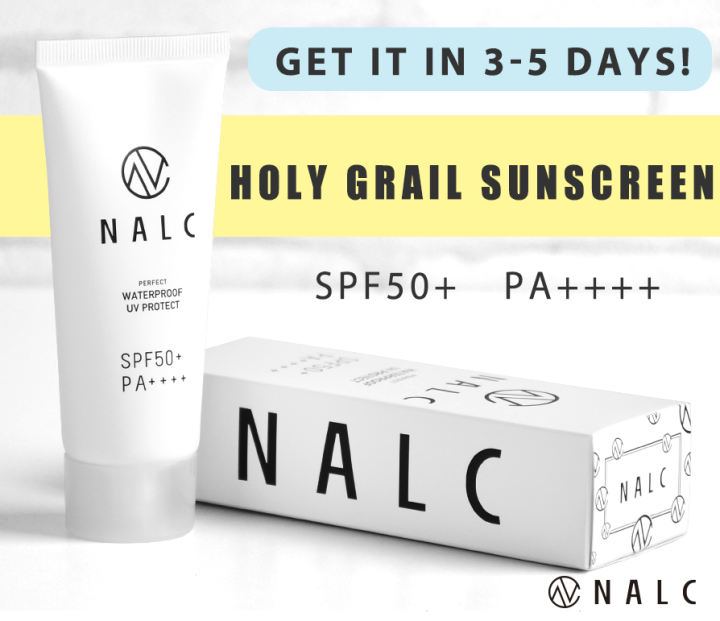 Best Waterproof Sunscreen
With its balanced sun protection, NALC sunscreen not only protects you from sun tan as well as skin cancer. This is the perfect waterproof sun protector that will help keep your complexion healthy and smooth this summer while still being able to enjoy a day at the beach or pool with friends and family.
Despite being waterproof, this sunscreen feels really light on the skin, so it works well as your daily sunscreen, too. Created to be the perfect water-resistant sunscreen for beach vacations, Non-Alcohol Sunblock NALC Sunscreen Perfect Waterproof Sun Protector SPF 50+/ PA is long lasting and lightweight. This formula protects you from tanning even when at the beach and it doesn't flush away with aquatic contact. The products can even be used on sensitive skin which means your whole family can enjoy its sun protection benefits!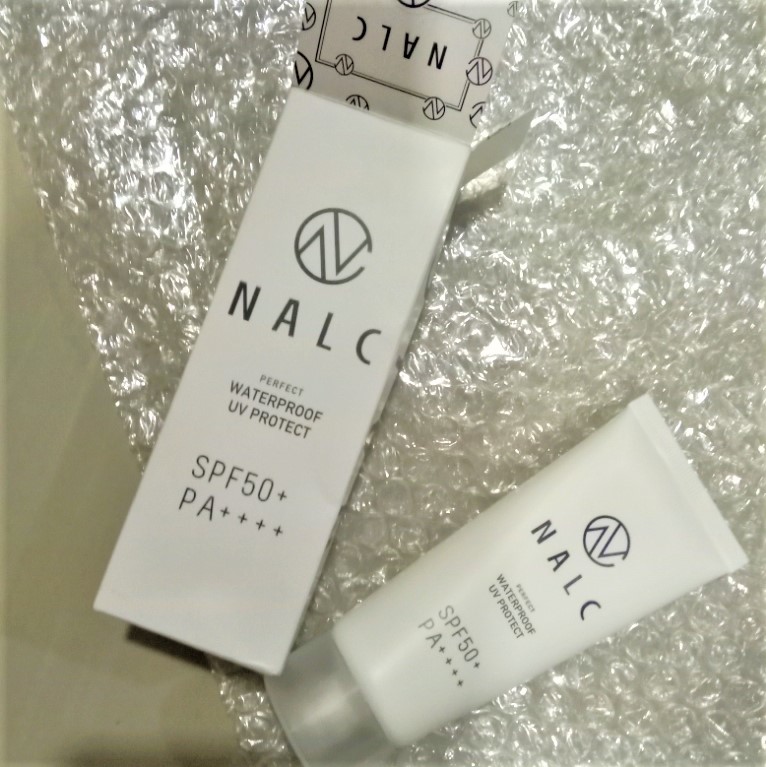 Why buy this:
Trusted sunscreen brand for so many years
Waterproof and lightweight
Easily absorbed even with dry skin
Check prices on Lazada
Check prices on Shopee
2. 3W Clinic Intensive UV Sunblock Cream SPF50+ PA++++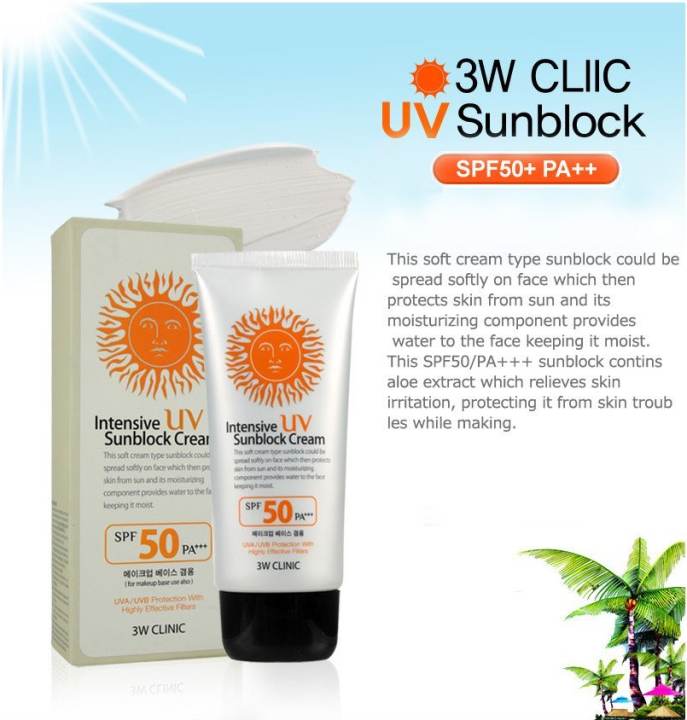 Best budget-friendly sunblock
A dermatologist-recommended product, this is an alcohol-free sunscreen that contains zinc oxide and titanium dioxide to protect against both UVA and UVB rays. The purifying ingredients (like aloe vera extract) also offer a more soothing feel than regular sunblocks. This can be used on both face and body as it has great sun protection with its SPF50+ PA++++ rating but also light texture which glides onto the skin seamlessly. It feels light enough, so re-applying will be not an issue, either.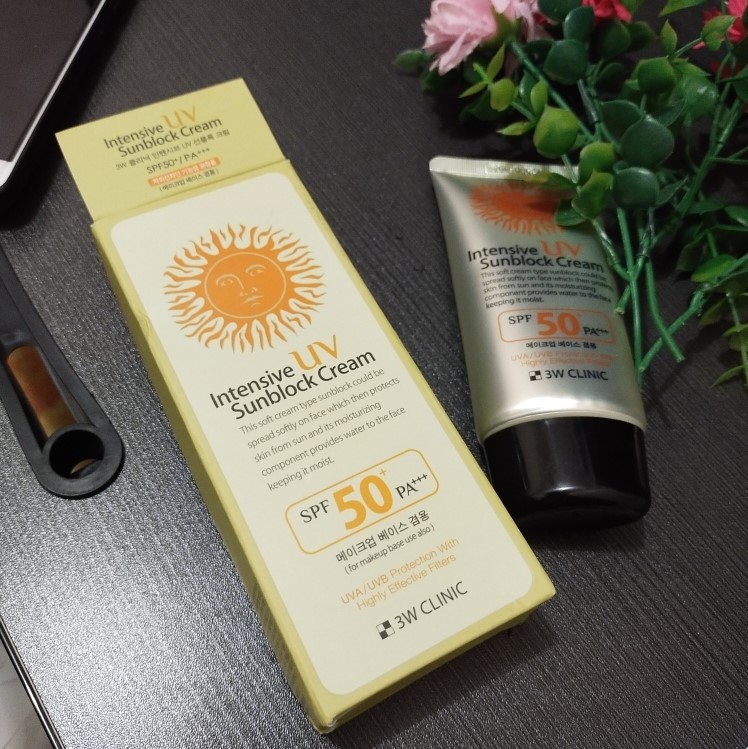 Why we love it:
One of the oldest sunscreen brands in Asia that has great sun protection.
It is affordable and accessible so you won't have a problem on restocking this.
Can also be used as body sunblock
Best for those with fairer skin
Concerns:
While it definitely does not feel greasy, it can leave visible white cast when applied with two or more layers.
Check prices on Lazada
Check prices on Shopee
3. Cosrx Aloe Soothing Sun Cream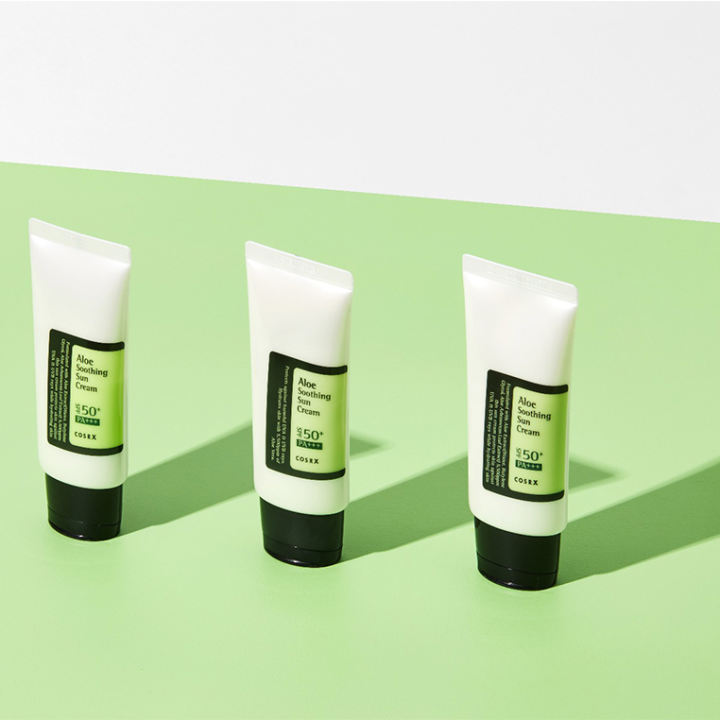 Best gel sunscreen
An all-year, daily sun cream that calms your skin while providing matte finish. Non-sticky formula provides relief from the summer heat and UV rays with a light texture. Easily absorbed into the skin without stickiness or excessive oil production for soft and supple skin!
All-day Basic face protector moisturizer that protects you against dryness of heat.
Formulated with aloe extract: The best moisture provider in hot weather like Summer as it is cools down even when wet due to its natural moistening effect. + Aloe Vera soothes sensitive, irritated, or burnt skin type because it has anti inflammatory properties that quickly calming feeling redness or irritation without any heavy effects. Gel consistency allows better absorption into your skin.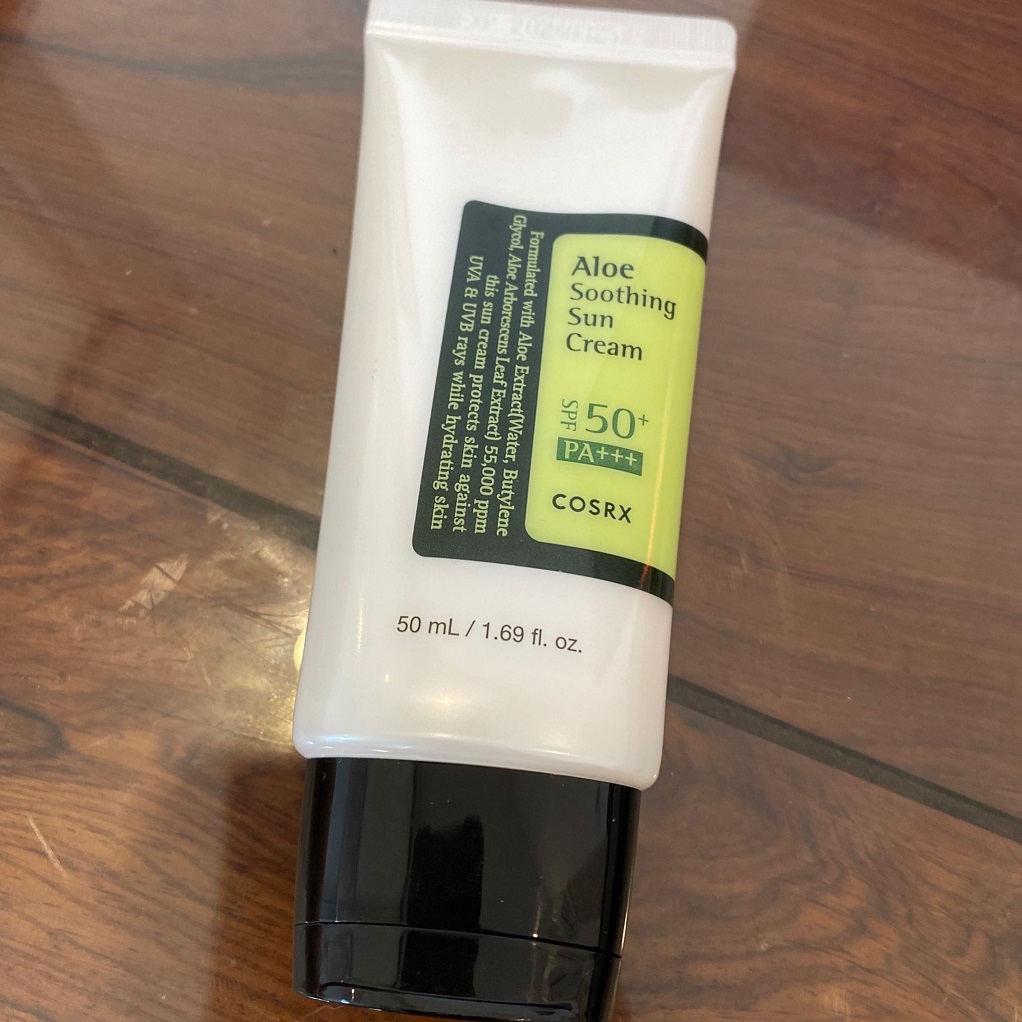 Why buy this:
Glides like a water cream
Leaves no white cast, only a glowing skin
Affordable and travel-friendly size
Check prices on Lazada
Check prices on Shopee
4. Laneige Watery Sun Cream SPF50+ PA++++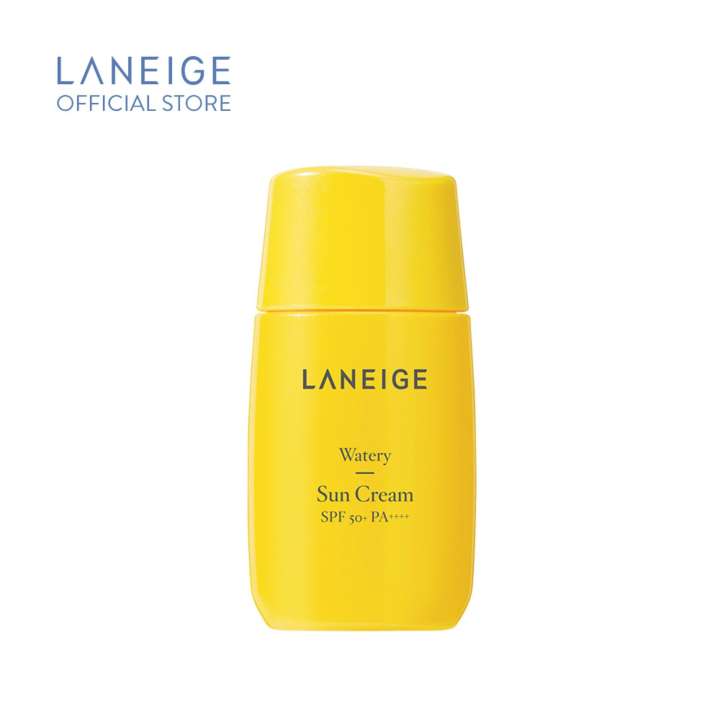 Best Korean sunscreen
Laneige Watery Sun Cream is a lightweight, water resistant cream that provides powerful UV protection. It not only has SPF50+ and PA++++ to protect skin from the sun in summer, it also protects against darkening and skin damage caused by UV rays.
Perfect for sensitive skin types with dryness concerns, this latest edition of Laneige's famous watery sunscreen line promises NO sticky finish while keeping you safe and hydrated all day long. Apply liberally before heading outdoors in the blazing heat for hours!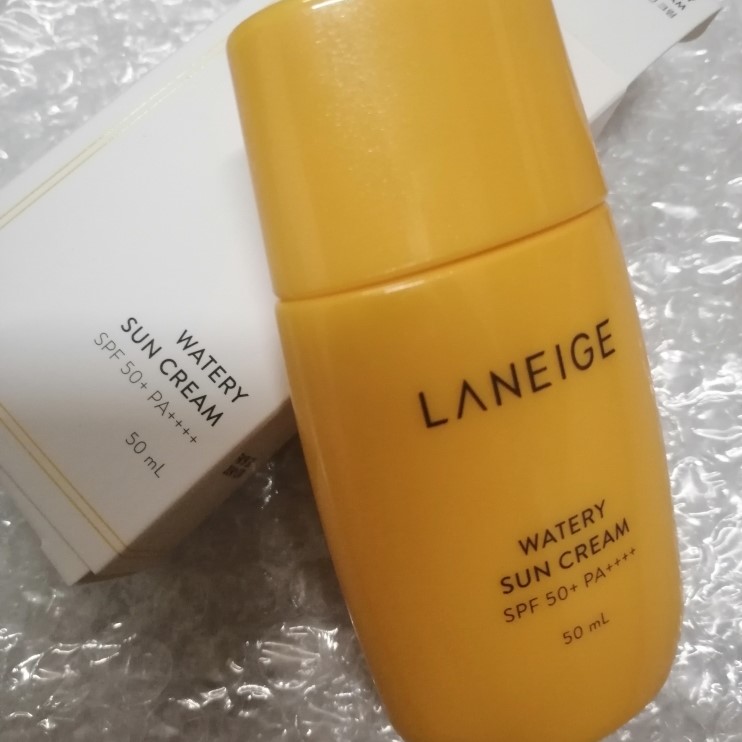 Why buy this:
Extremely moisturizing
Works as perfect make-up base, no caking
Easy to apply (and re-apply)
Check prices on Lazada
Check prices on Shopee
5. Clinelle UV Defense Ultra Protection Mist Spray SPF50+ PA++++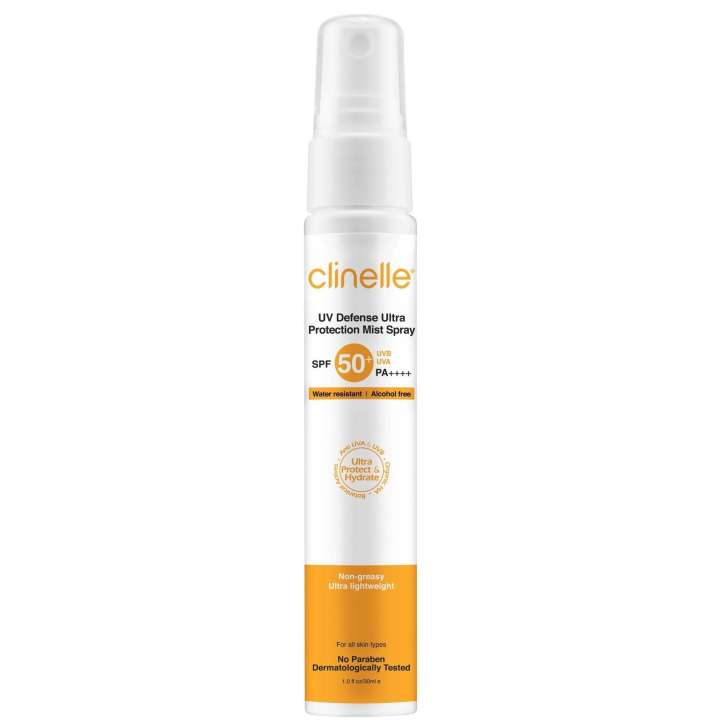 Best UV mist
When it comes to re-applying sunscreen, nothing beats having your own UV mist onhand. Comes in a 30ml bottle, this is a go-to sun protection companion that will not ruin your day's make-up.
It also nourishes your skin with its 100% Organic Hyaluronic Acid, which helps retain moisture (not oil). Apart from protection, it also has a repair mechanism through its Glycogen and Protect-E Technology.
Why buy this:
Ultra-fine mist for easier application
Light to no scent
Versatile sunscreen with UVA and UVB coverage
What we don't like:
Can be a bit pricey compared to other sunscreens.
Check prices on Lazada
Check prices on Shopee
6. Hyaluronic Acid Hydrating Sunscreen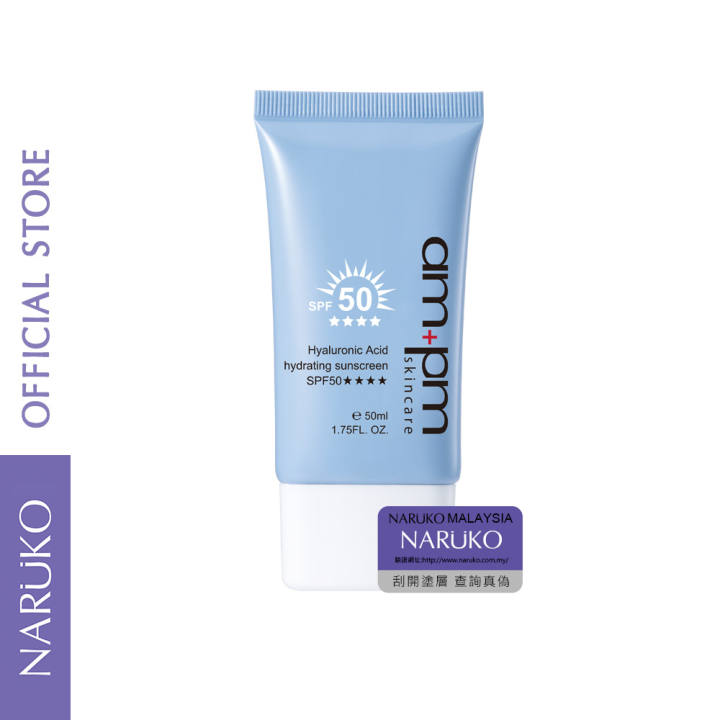 Best hydrating sunscreen
Moisturize and protect your skin from UV rays with our Hyaluronic Acid Hydrating Sunscreen. Lightweight, hydrating, blendable, high SPF sunscreen that's super effective against UV damage throughout the day. It's super hydrating, blendable, and high effectively against UV damages throughout the day. No matter how harsh the sun was today your skin will come through feeling refreshed without looking shiny or oily. With a 3% concentration of Hyaluronic Acid this hydration powerhouse will greatly improve dryness as well as lackluster complexion for quicker recovery
Take a quarter-sized amount and apply evenly all over face after cleaning and basic skin care routine. For all skin types – especially dry or lackluster skin tone!
Why buy this:
Lightweight cream that absorbs quickly
Smells really good not "heavy" like drugstore ones or sunscreen smells
Check prices on Lazada
Check prices on Shopee
7. La Roche Posay Anthelios Ultra Sens SPF50+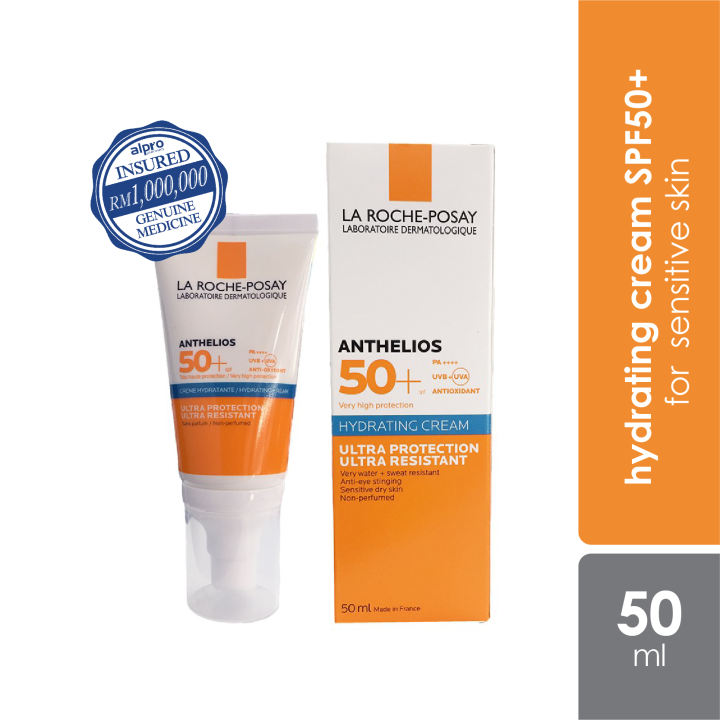 Best for moisture retention
La Roche-Posay Anthelios Ultra Sens SPF 50+ is a facial sunscreen that offers high protection for sensitive skin. The formula, which includes SkinLS technology by Ladmirault, provides broad UV protection that blocks UVA/UVB and infrared rays.
This means it effectively protects delicate dry areas of the face from adverse weather conditions whilst remaining gentle enough to be used on sensitive skin prone to sun sensitivity or prickly heat. La Roche Posay Anthelios Ultra Sens SPF 50+, with its oil-free moisturising texture, is non greasy and adapted for dry to very dry complexions in particular, guaranteeing 24 hours of comfort without clogging pores.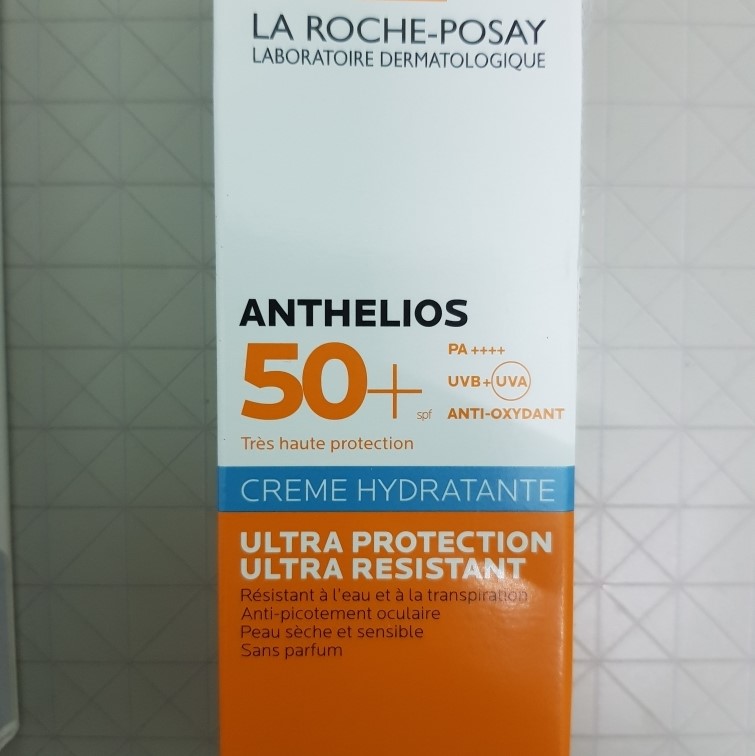 Why buy this:
As a base under makeup, easily absorbs into skin with no greasy residue or cakiness
Works like a moisturizer, addresses dry patches on skin
Sweat-resistant, no need to re-apply in normal circumstances.
Check prices on Lazada
Check prices on Shopee
8. Face Republic Purity Sun Essence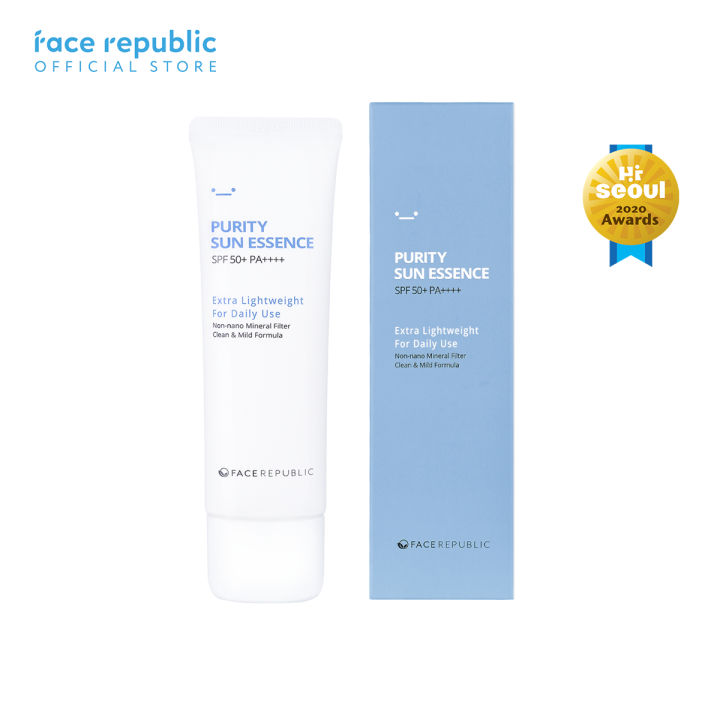 Best application consistency
Pure and natural sun protection has never been easier than with Purity Sun Essence. This gentle, fragrance-free formula will keep your skin looking fresh, healthy, and beautiful all year long.
Although it's lightweight and non-sticky, this SPF 50+ PA++++ physical sunscreen is sure to give you the desired protection against harmful UV rays (including UVA & UVB). The unique blend of ingredients makes this product high performance without any heavy feel or residue. Plus with a simple squeeze of the tube it glides on smooth like silk to suit both oily and dry complexions – no streaks or blotches for days!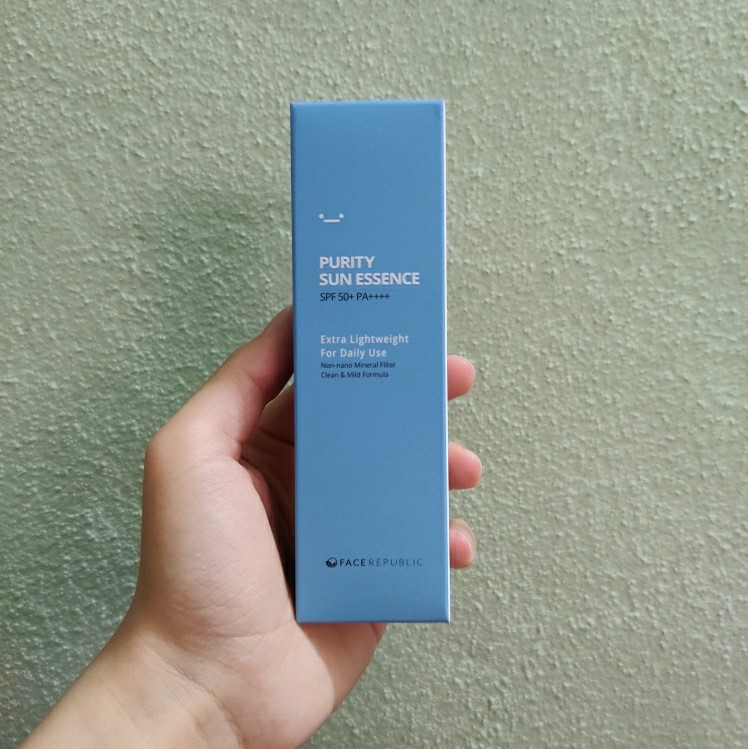 Why buy this:
Non-greasy formula.
Does not leave any white cast
Elegant packaging
Check prices on Lazada
Check prices on Shopee
9. Narcissus Repairing BB Sunscreen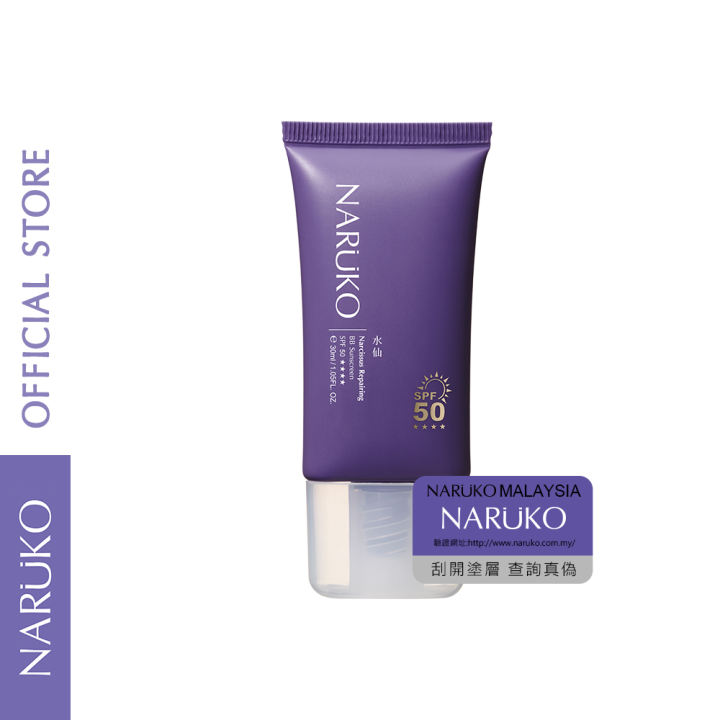 Best BB Cream with SPF
Narcissus Repairing BB Sunscreen has a sheer dewy finish, perfect for holiday parties and day-to-day events. It provides long-lasting protection from UV rays and offers a natural tint that mimics the personalized hue of porcelain skin. The moisturizer helps prevent dryness while providing the ultimate defense against redness caused by rosacea or acne.
The flawless perfector will leave your skin feeling hydrated without any greasy residue, while blurring any spots you'd like to conceal.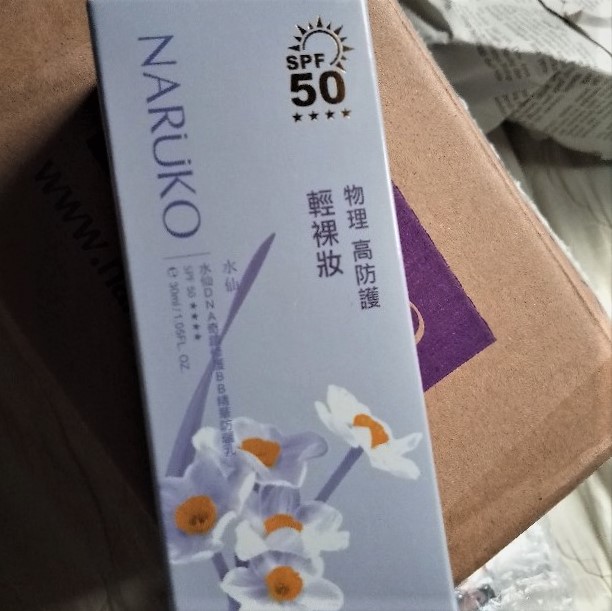 Why buy this:
It is a BB cream that does its job in giving you extra protection from the sun
Keeps my skin moisturized and oil-free all day long. It also works as an evener for your skin tone.
Dries matte without any shine or sticky residue, perfect if you are going to be wearing makeup over it as well!
Check prices on Lazada
Check prices on Shopee
10. HydroPeptide: Solar Defense Tinted SPF30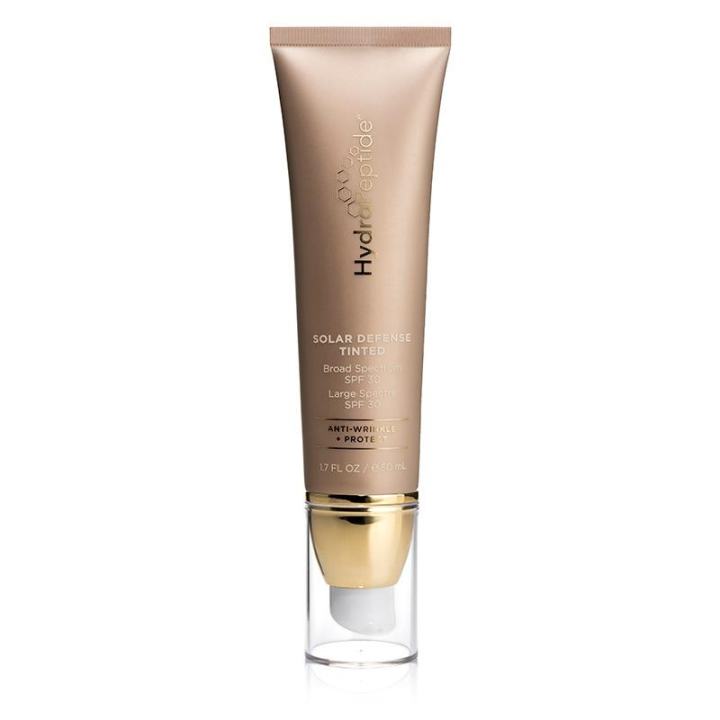 Best tinted SPF
HydroPeptide's Daily defense tinted moisturizer, or as we like to call it- a "sunscreen with no burn," contains 2.5% Titanium dioxide and 6% Zinc oxide to protect against the sun. This product features anti-premature aging properties for hydrated skin including Acai, Green Tea and Aloe along with Hyaluronic acid to promote clear complexion.
Galanga extract provides acne-fighting properties while minimizing the appearance of fine lines and wrinkles. Hydropeptide Solar Defense is unique in that it has been formulated to adjust automatically by naturally adapting skin tone – perfect every time!
Why buy this:
Oil-free with a matte finish, never any shine or greasy feeling.
Goes on smoothly and gives you that natural tint to even out your skin tone.
Works like a makeup base giving you extra protection from harmful UV rays while looking at fresh as ever!
Check prices on Lazada
Check prices on Shopee
Sunscreen Tips for Dry Skin
Dry skin is even more prone to aging, which makes regular sunscreen application even more important. In choosing the sunscreen for your skin type, go for those that contains moisturizing features that will help your skin easily absorb the product, while also protecting you from getting flaky throughout the day. People with dry skin are also better off using different products for moisturizers and sunblock. Although your SPF may already claim to be "moisturizing", you'll benefit more by applying a dedicated moisturizer first before your sunscreen. During humid days, you can go for gel-type moisturizers to the layers feel lighter.
Related Read: 13 Best Sunblock for General Uses in Malaysia
FAQs
What sunscreen works for dry skin?
If you have dry skin, it's important to find the right sunscreen for your face. Go for sunscreens with moisturizing formula to help your skin better absorb the products you apply.
What is the minimum SPF that I should look for in a sunscreen?
If you live in a tropical place like Malaysia, it's best to go for sunscreens with Spf 30 coverage.
Can sunscreen also work as make-up base?
Yes. Some sunscreens work well-enough to be your make-up base.
Click here for other beauty related articles.
Latest posts by Alice Yeoh
(see all)
This article was brought to you by BestAdvisor.my
Disclaimer: This is the opinion of the writer or publication. We only recommend products or services that we have tested and tried ourselves or have done in-depth research with positive external reviews and find them to be useful for everyone. The products/services shown are available upon the publication date. The availability may change from time to time. If some of them are not available, please email us at [email protected] Thank you!
Last Updated on