Whether you are looking to add space to your home so that it looks bigger or you would like to change the entire aesthetics of your interior, design ideas and styles for home renovations and designs are endless. To ensure you are making the best choices for your home, hiring an interior designer is often the smartest decision you can make.
Experienced professionals in home decorations can give you advice and guide you on how to make your house look functional and aesthetically pleasing without having to spend a fortune in the process. With this is in mind, here are a few benefits that most homeowners enjoy when deciding to use an expert decorator when renovating or designing their homes.
An In-Depth Knowledge Of Interior Design
When hiring a professional interior designer, you are getting an expert that knows the right way to make spaces look great, and a professional that has an in-depth knowledge of this industry. This means they are able to recommend the best quality materials to help you achieve longevity, when to save and when to splurge, and the best path to take when it comes to achieving your "dream home". This type of expertise takes years of experience and study to accumulate, meaning you will be hiring the best professional for the job.
Avoid Expensive Mistakes
Many people are under the impression that using the services of an interior designer is just a waste of money or only a service that wealthy people can afford. But, this is often not the case when it comes to first-time homeowners that are interested in renovating their houses but they are not sure how to get started. A professional decorator is one of the best options to show you excellent design ideas to help you turn your interior spaces into a place that reflects your style and personality.
Over and above that, interior designers are skilled when it comes to helping their clients to avoid unnecessary spending and to stop you from making a costly mistake. They also have the experience to help enhance the beauty of your home according to what you can afford.
Hiring An Interior Designer Will Help You To Save Time
Time and money are two of the things that most people often wish they had more of. Similar to how hiring an interior designer will assist you financially, they will also assist when it comes to saving a significant amount of time. Designers have the necessary training to assess how long a project will take, and they can usually anticipate and how to deal with any setbacks or obstacles which may arise.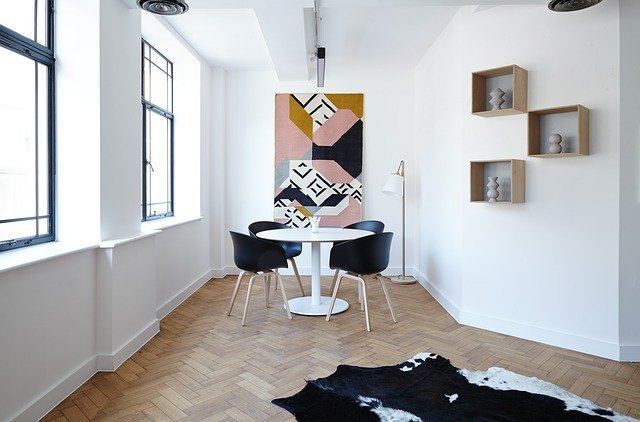 Professional Project Management
Any project or renovation can be plagued by a few hiccups, but when you have an expert interior designer to manage your project, this is already a money and time-saving asset. The experienced and sharp eye of an interior designer can help you to avoid unnecessary spending and mistakes that can delay the timeline and hurt your pocket. These professionals not only oversee projects but also manage tradesmen while updating you regularly when they reach each of the project phases.
Increase The Value Of Your Property
Since an experienced interior designer has the skills to add that "Wow" factor to interior spaces, they can also help you to increase the overall value of your property when you decide to sell your home. Additionally, the pleasant and attractive style of your home will help to speed up your selling process as soon as your home is on the market. Hiring the right interior designer agency is actually an investment rather than just another additional expense. They can help you to decide on the right materials that will appeal to different types of buyers, making sure you sell your home in no time.
Unique Spaces That Match Up To Your Aesthetic And Lifestyle
While you may love the way your neighbors home looks, or the ones that you find in "House Beautiful", you also probably don't want your home to look exactly like theirs. Your own lifestyle and personality should be what is expressed in your home. An interior designer can assist you by refining your aesthetic along with what is inspiring and meaningful to you.
Final Thoughts
The professional assessment and artistic insights of an interior designer are one of the best ways to assist you in achieving your expectations as soon as you decide to renovate your home. With fantastic design ideas, you can be sure that your home will be transformed into a sanctuary that provides an accurate reflection of your lifestyle and personality. If you are still not sure whether you need the assistance of a professional interior designer, consider the benefits of deciding to hire one of these experts to help you make an informed decision.
Last Updated on
Latest posts by Alice Yeoh
(see all)