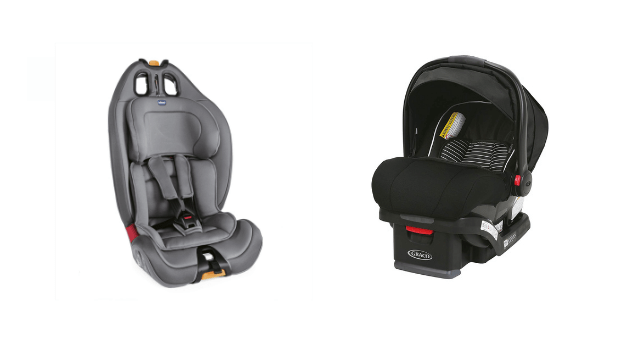 With safety as our top priority these days, some errands would have to take a back seat. This includes frequent trips to the malls. Luckily, most if not all things can already be conveniently bought online. From food to home appliances. But, this can pose a challenge for those who are looking for items that require exact measurements and physical assessment before buying. One classic example of this you baby's car seat.
Ideally, it would be great if you could personally shop for a car seat. However, if you look online, there are also lots of great options for car seats and you could even score a great deal if you know where and how to look. Here's our quick buying guide for you to help you find the best and safest car seat for your little ones online. First off, it is important to know at this point that no matter what brand or type of car seat you buy, its safety is still heavily reliant on your correct installation.
With this, our first consideration in buying a child car seat is to make sure that it comes with a comprehensive installation manual. Ideally, the manual should come in several languages for better inclusivity and to avoid misinterpretation of instructions. A better feature would be if your seller or the brand you are buying from has their own local support where you can inquire about the installation. This inclusion will often be included in your product description. To further ensure safety, only go for models that have federal safety standards. This means that the product has been crash tested on different vehicle movements.
Car seats are definitely not one of the most affordable accessories out there, so you would want something that will last with your for years, even as your baby grows. This is why it is also important to choose the right model, depending on your need. For instance, if you are looking for something that you can use from infancy to toddler phase of your child, then you can invest your money on All-in-One Car seats.
Unlike the typical baby car seat though, this all-in-one car seats can be bulky and heavy so you cannot expect to use it as a carrier at the same time. It is a great option as a permanent part of your car at least in the next five years. If you want a great compromise, you can always buy a convertible car seat and later on add a booster seat once your child grows. This way, you still get to enjoy the versatility and convenience of a portable car seat, without needing to buy a totally new one after a few years.
Next feature to look out for is the cushioning of the car seat. This is important especially if you will be using this for babies and toddlers. Check whether the car seat has sufficient cushion for the back and sides without being suffocating. The fabric surrounding the cushion is also important, so it does not irritate your baby's skin. Anything with the hypoallergenic feature is already a great choice.
These are just some of the basic car seat features that will guarantee you a great buy. There are already a lot of reliable child car seat brands available online.
Last Updated on
Latest posts by Aaron Tan
(see all)