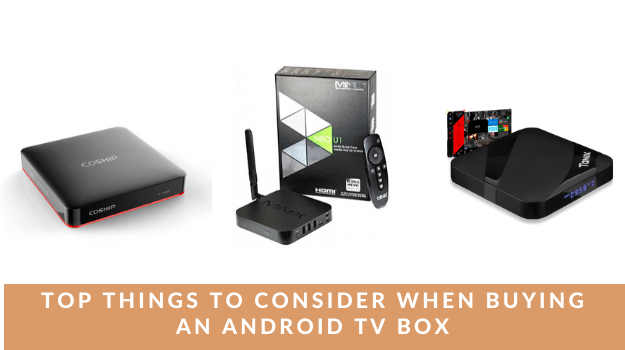 Buying an Android TV box is one of the best investments you can make in your entertainment space. While Android TV is certainly less polished than some of the other offerings, it offers the most versatility. If you are already invested in the Android ecosystem, there is no better option. Below, we will be going over some of the top things you should be considering when buying one.
Buying An Android TV Box:
Specifications
First and foremost, you should be looking closely at the Android TV box's specifications. It's important to understand the specifications and how they are going to impact your performance. The fact is, the stronger the box is, the better your performance. The better the specifications, the more capable the box will be. While you can do a lot with some of the lower-end models, you will be limited by the inherent hardware limitations.
With the high-end boxes, the possibilities are endless. Therefore, you want to be sure that you are well aware of what you are planning on doing with the box. For instance, if you are going to be emulating older games on the box, you will want one that offers stronger specifications. Whereas, if the box will purely be used as a TV streaming box for Netflix, you can make do with lower-tier specifications.
Storage
Storage is another big thing that you must consider when buying one. You will find the different models available on the marketplace offering varied tiers of storage. Again, you must know what you are planning to use the box for in order to figure out how much storage you would require.
After all, if you are planning on using the box as a pure streaming set-top box, you won't necessarily need a lot of onboard storage for apps, games, and everything else. Instead, you might be able to save money and opt for a box that doesn't have a lot of onboard storage.
However, if you are planning on putting a lot of applications, games, and media on it, you will require a lot more onboard storage. However, some Android TV devices might come with expandable storage which can be just as good in certain instances.
Playback Resolutions
This is a major one that will directly impact how much value you get from your Android TV box. If you are looking for a box that is going to be capable of outputting 4K UHD resolution, you will want to be certain that the box is capable of doing so.
Some devices will be unable to output at such a high resolution. Likewise, you want to figure out whether or not the box is going to be capable of offering everything you want to get the most out of your media viewing device (LED TV, projector, etc). For instance, if your TV offers Dolby Vision and HDR, you will want a box that is compatible.
By using the criteria above, you should be able to narrow your options and pinpoint the right Android TV box to purchase. You want to find the box that is going to offer you the best features and performance for your respective use-case.
Last Updated on
Latest posts by Aaron Tan
(see all)