Last Updated on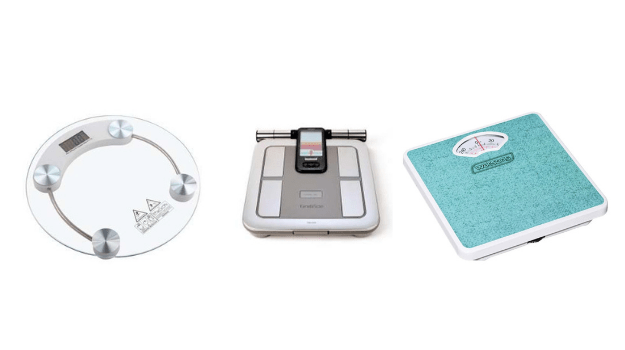 Nothing makes any better motivation to stay fit and healthy than having all the monitoring tools within your reach. One of the easiest and most popular among these is a trusted weighing scale. It makes it easier to monitor your progress, especially if you are trying to lose, gain, or maintain weight.
Fortunately, there is now a lot of weighing scales that look sleek enough for home use. They are also small enough to fit smaller spaces like the bathroom or your bedroom.
Here are the 7 best weighing scales that you buy in Malaysia today. They are also conveniently available online.
1. Xiaomi Mi Body Composite Fat Smart Scale 2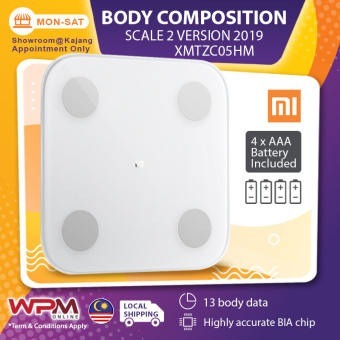 Great LED Display
Holistic monitoring not just of your overall weight but of the entire body composition, including body fat and body water percentage.
Why buy this
Housing material: tempered glass, ABS engineering plastics
Product weight: 1.7KG
Measures body fat percentage and other body composition
Equipment requirements: Run Android 4.4, IOS9.0 or above, support Bluetooth 4.0 and above
Weighing range: 100g-150kg
Great LED display for easier reading of your vitals (yes even in the dark or when you still have not worn your glasses).
Check prices on Lazada
Check prices on Shopee
2. WATSONS Bathroom Scale Weighing Icon 1's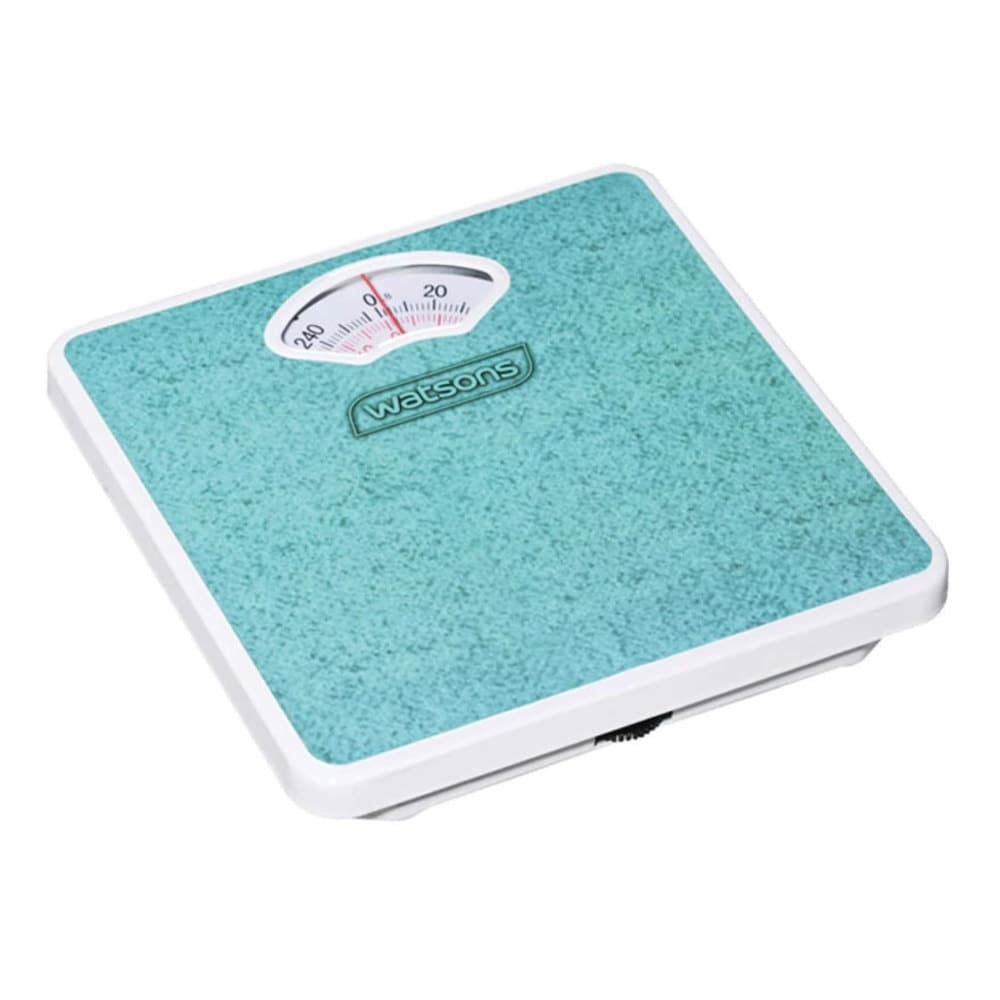 Low Maintenance
If you want the good old weighing scale, or simply on a budget, this manual weighing scale from Watsons is still available, and it sells for less than RM 20.00.
Why buy this
Compact design
Kilogram and pound measurement
Totally cordless
This is high quality and low maintenance. You can also easily adjust the product if you think the scale is getting off after consistent use.
Check prices on Lazada
Check prices on Shopee
3. Vcob 33cm High-Quality Weight Analysis Digital LED Scale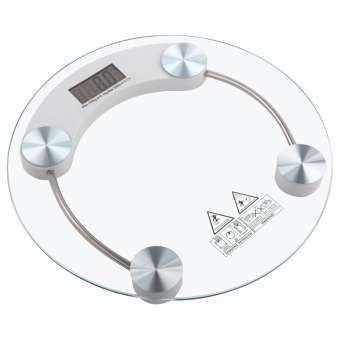 Durable Digital Scale
This looks fragile at first glance, but this is actually one of the most durable digital weighing scales you can find online. We love its massive display, the best reminder to stay focused on our goals.
Why buy this
6mm tempered safety glass
Precise Measurements
Low battery and overload indicator
Impact-resistant
Runs on battery, so it's definitely cordless and looks neat enough anywhere you put it around the house.
Check prices on Lazada
Check prices on Shopee
4. 33cm Digital Electronic Weighing Scale – Bathroom Scale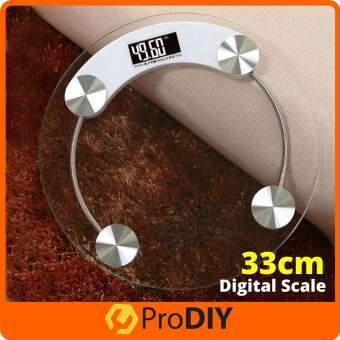 Anti-Slip for Protection
This comes in fun colours, and high quality tempered glass. It also comes with an anti-slip bottom for maximum protection.
Why buy this
Material: ABS plastic glass*
Function: Auto-off, Hold, Tare, Low battery and overload indication
Auto on and off
The auto on and off function helps make the batteries last longer. Conducive for smaller spaces.
Check prices on Lazada
Check prices on Shopee
5. Digital Scale Accurate Measuring LCD Display Glass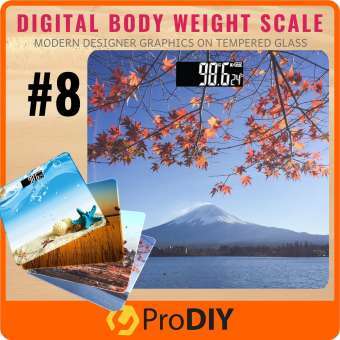 Most Accurate Model
One of the usual problems with digital scales is their accuracy, but this product has been tested to be one of the most accurate as measured against manual scales.
Why buy this
Non-slip bottom & Curve on each top side
The built-in smart gravity sensor system will automatically turn on when you stand on it.
Step-on activation & automatic shutdown after staying idle for 6seconds.
It's really low maintenance, too, for a weighing scale that offers so much feature. It will also indicate if you already need to change the batteries.
Check prices on Lazada
Check prices on Shopee
6. Home Genie USB Rechargeable Body Weighing LED Digital Display Body Scale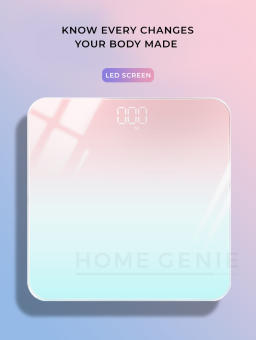 Rechargeable Scale
Hate batteries? Us too! So when there are rechargeable options, we'll always go for that.
Why buy this
LED Dim screen
Built-in thermometer
Up to 180 kg
It comes in beautiful pastel colour, and high definition LED display. Checking your weight need not be too dreadful with this pretty scale.
Check prices on Lazada
Check prices on Shopee
7. Omron Digital Weight Scale with Composition Monitor HBF-375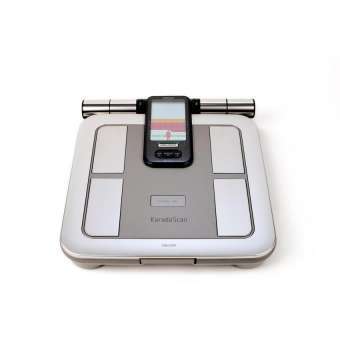 Well Trusted Brand
Omron is a brand we can always trust when it comes to health monitoring tools, so it's predictable for us to go for their weight and body composition scale. We love that it monitory your body fat, muscle mass, and body weight in one go.
Check prices on Lazada
Check prices on Shopee
Weighing Scale vs Body Composition Monitor?
This list contains both the weighing scale and body composition monitors. Which one should you choose?
You may notice that body composition monitors now look like the typical digital weighing scale, but cost so much more. Apart from showing you your weight, these scale monitors can also tell you other essential data about your body particularly your body fat percentage and muscle mass.
For people who want to be more specific with their goals, a body composition monitor could be the best option. However, if your main goal is to simply monitor your weight from home, the typical digital scale will do.
Here are our best picks from the list:
You might be interested in these articles:
Click here for other fitness related articles.
Latest posts by Alice Yeoh
(see all)
This article was brought to you by BestAdvisor.my
Disclaimer: This is the opinion of the writer or publication. We only recommend products or services that we have tested and tried ourselves or have done in-depth research with positive external reviews and find them to be useful for everyone. The products/services shown are available upon the publication date. The availability may change from time to time. If some of them are not available, please email us at [email protected] Thank you!
FAQs
What are the best digital weighing scale in Malaysia?
Xiaomi Mi Body Composite Fat Smart Scale 2 Composition Weighing Scale Bluetooth 5.0 Mi Digital Analyzers Health LED Display Gen 2 V2 XMTZC05HM
WATSONS Bathroom Scale Weighing Icon 1's
Vcob 33cm High-Quality Personal Weighing Scale Weight Analysis Digital LED Scale
Are digital weighing scale accurate?
Yes. Most of the latest versions of digital weighing scales are now more accurate, with the right set-up and consistent use.
Do digital weighing scale have weight limit?
Most high-quality digital weighing scale are made to be durable and impact resistance and can withstand up to 180kg of weight.
How much does a weighing scale cost in Malaysia?
Digital weighing scales cost around RM70.00