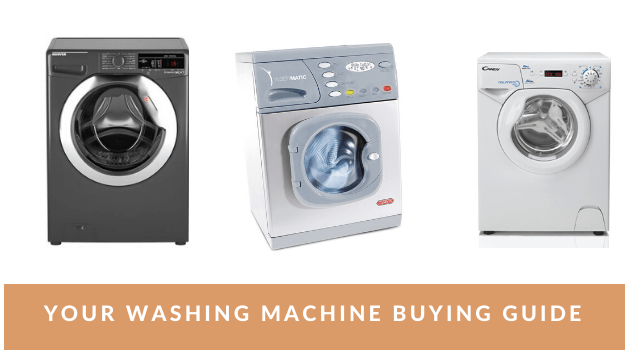 Are you on the market for a washing machine? If you are, then you'll want to check out this washing machine buying guide. It will discuss what you should consider when it comes to buying a washing machine.
Price
Washing machines vary in price. Factors such as the type, manufacturer and features are only a handful of things that determine the price of a machine. Where you decide to buy it from and whether or not it's new or used are other factors.
They can go for as low as RM400 (used) or a few hundred, are even RM4,000 or more. As a general rule of thumb, you should be willing to spend at least RM2000 on a washing machine. The more features you want and the higher quality of a machine you want, the more you should be willing to spend.
The Type
There are many types of washing machines, but the most common ones are freestanding, integrated, semi-integrated, top-loading and washing/dryer combos. Some machines are designed to sit under the counter, while others are opened from the top of the front, while freestanding machines can be placed virtually anywhere, as long as it's located near a plug and a place to drain water. Compare the pros and cons of each type of machine, and then you can decide which one to buy.
Also, there are dozens and dozens of brands that sell the above types of machines. Choose a brand that is reputable and known for making quality machines. If a brand isn't that known, then find out what their warranties are like. This will give you an idea of how good their machines are.
Drum Size
Drum size determines how much space you have for clothing. The larger the drum, the more clothes you can fit inside of the machine. If you have a large family or you tend to wash a lot of clothes, then go for a machine that has a large drum. Also, the bigger the drum, the fewer loads you'll be required to do, but the choice is ultimately up to you.
Overall Size
Washing machines are available in an array of sizes. Consider how much space you have for a washing machine and where it will be placed. There are also washing machines that are small and portable, which makes them easy to use in various parts of your home. Alternatively, there are larger machines that are really designed to remain in one spot.
Spin Cycles & Speeds
Finally, consider how many spin cycles and speeds that a machine has. Some machines have cycles specifically for cotton, coloured clothing, dedicates and so forth. In general, the more options a machine has, the better.
When it comes to buying a washing machine, you want to decide how much you're will to spend. Then you want to consider the different types of washing machines. The overall size of the machine and the drum size, as well as spin cycles and speeds, maintenance are considerations, too. With that said, go ahead and start shopping around for washing machines.
Last Updated on
Latest posts by Aaron Tan
(see all)