People that live in tropical areas like Malaysia will find that you will have a problem with humidity. Living in a well-ventilated home is one way to get rid of too much moisture. Another option to lessen harmful humidity is getting a dehumidifier. There are, although multiple choices, down below, we listed the top 7 best dehumidifiers you can get in Malaysia! Look through them to find your new addition to a more comfortable home!
Table of Contents
Malaysia Air Dehumidifier Comparison Table

Best Dehumidifier Brands in Malaysia
When Choosing a Dehumidifier…
FAQs
Malaysia Air Dehumidifier Comparison Table
Here are the 7 best dehumidifiers in Malaysia and some information on each one of them:
1. Delonghi Dehumidifier DEX16F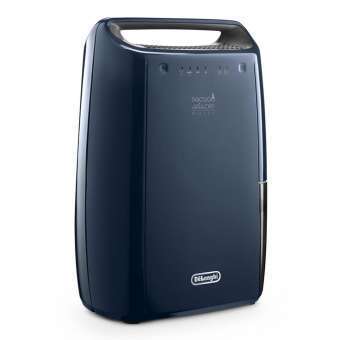 Large Coverage
Purchasing the Delonghi DEX16F Dehumidifier 2.1L 75m Coverage is a significant investment. First, it is like a decorative piece; most dehumidifiers can break the room's look, but not this one, the sleek design of this humidifier is the perfect addition to any room. This also operates with such low noise levels which will not disrupt your every day at all!
What more do you need? How about a unit that can dry clothes too? YES! Delonghi DEX16F has a setting in which you can now dry your clothes indoors when the weather is not the best, and it also comes at an excellent price. It is guaranteed to be easy to use, and it has a continuous drain hose and a readable water tank. This unit also comes at a lovely price point.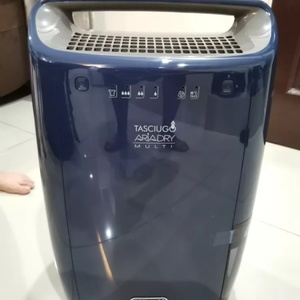 Pros:
Laundry function specifically for drying clothes

Can remove up to 16 litres in 24 hours

Safety draining system
Cons:
Pricier.

It is more suitable for bigger rooms
Check prices on Lazada
Check prices on Shopee
2. Samu Giken Household Dehumidifier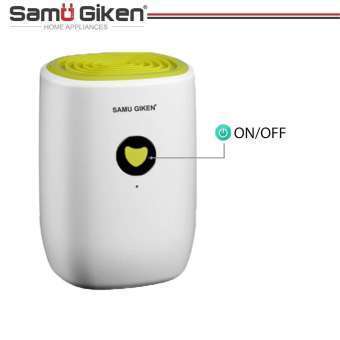 Multifunctional
The Samu Giken Household Dehumidifier reduces excess moisture and is sleek and easy to use. Why is it easy? Well, it can be left on for 12 hours and you can have the confidence that your room will not feel stuffy with the excessive humidity. Of course, this humidifier is also powerful enough to dry your clothes.
Excess humidity is very damaging to your clothes and even books, as they can produce moulds, that is why this dehumidifier by Samu Giken can comfortably fit in closets. Prices are great for this type of model, and you will enjoy that it works like a charm.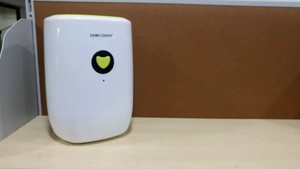 Pros:
Low power consumption

Noise-less operation

Suitable for various types of spaces
Check prices on Lazada
Check prices on Shopee
3. Keming Mini Dehumidifier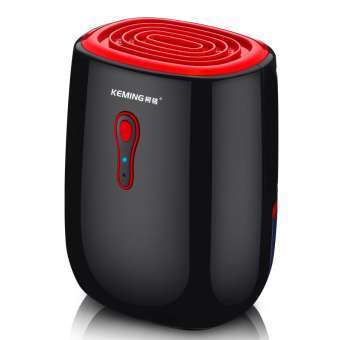 Whisper Quiet
With the Keming Mini Dehumidifier 500ml Eliminate Excess Moisture, you will be able to clean as you dehumidify. This humidifier is compact and can easily be placed in smaller spaces which can be very convenient for any room and even closet. This model is safe to use and is highly recommended. The manufacturer is also one to note because they are outstanding. Make this one the choice for you when you want to use it for specific type spaces in your home.
Pros:
Energy Saving

Easy to operate

Barely-there noise levels
Cons:
Check prices on Lazada
4. Deerma Dehumidifier Multifunctional DT16C – 2L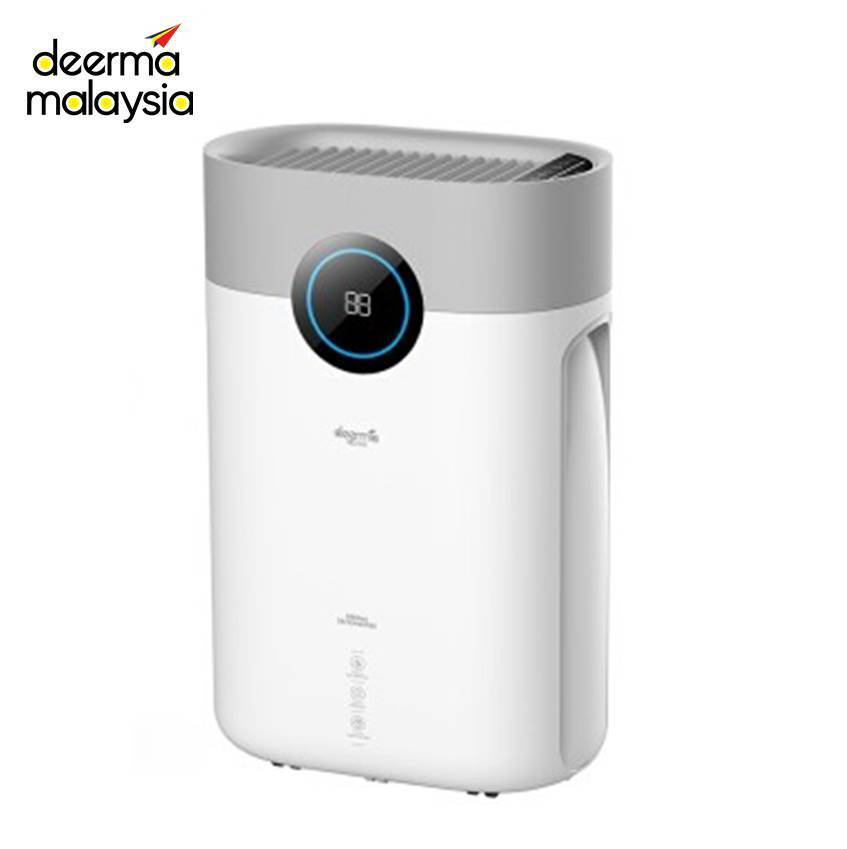 Humidity Sensing
The Deerma Multifunctional Dehumidifier DT16C – 2L can run an entire day to take the moisture out of the air. That is why so many people love to use this model. It has a touch sensor key and will shut off automatically by a timer. Fitting in smaller spaces, it can be used anywhere you need it to go. That makes it ideal for closets and basements. It is also effortless to maintain, another positive point for this model.
Pros:
9 different functions

Effectively reduce the humidity to 53% by only one hour of dehumidifiication

Easy to use touch screen panel
Cons:
The tank capacity is only up to 2L, however said humidifier absorbs upto 15L/24hrs
Check prices on Lazada
Check prices on Shopee
5. Eva-dry E-333 Renewable Mini Dehumidifier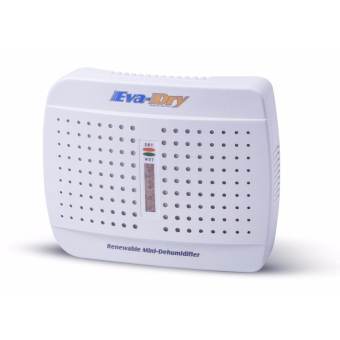 Renewable Silica Gel Technology
.With the Eva-dry E-333 Renewable Mini Dehumidifier, you will love that it is 100% renewable. There is a 20 30 days life cycle, a low noise model. It can be recharged, and it can fit in many spaces. People are happy with this purchase because it works so well. You will also like that it is easy to maintain and priced reasonably.
Pros:
Renewable and does not require electricity

Completely silent

The life span for up to 10 years
Cons:
Is not as effective as dehumidifier appliances
Check prices on Lazada
6. Xiaomi Youpin Dehumidifier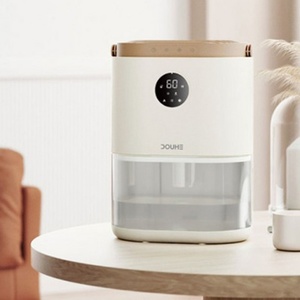 Faster Dehumidification
This Xiaomi Youpin dehumidifier is perfect for removing excess moisture from the air, whether you're trying to get a good night's sleep or need to fix a humidity problem quickly. It features three modes (strong mode, sleep mode, automatic mode) and can run for up to 48 hours on a single charge. Plus, it has dual condensing plates that help it dehumidify faster than other models.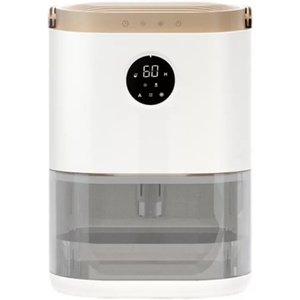 Pros:
3 different modes for different room sizes

Automatic real-time humidity control

Quiet for a comfortable sleep
Check prices on Lazada
Check prices on Shopee
7. Remote Control Mini Dehumidifier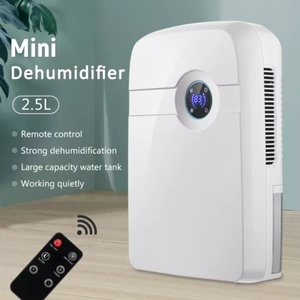 Remote Control Operation
This Remote Control Mini Dehumidifier is perfect for small spaces. It's compact and lightweight, making it easy to move from room to room. Plus, it operates quietly so you can sleep or work without being disturbed. And with safety protection, you can rest assured knowing that the machine will shut off automatically when the water tank is full.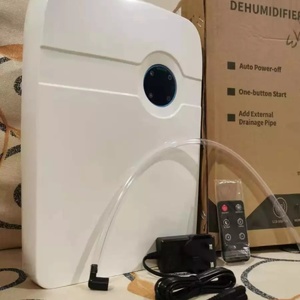 Pros:
Compact design

Low power

Perfect for smaller spaces
Check prices on Lazada
Best Air Dehumidifier Brands in Malaysia
DeLonghi
DeLonghi's mission is to offer consumers innovative, stylish home appliances that perform well. To take an international approach in product development appealing across different cultures and living environments through passionate people who drive continued success for the brand. To create products with style AND functionality so you can cook like never before – even when it's just breakfast!
Samu Giken
The Japanese company, Samu Giken aims to provide people with a full range of products that are affordable and easy to use. Their main goal is for themselves as well as others in society who may not be able right now or have enough income so they can live comfortably without spending too much money on essentials such as food etcetera.
Eva-Dry
Eva-Dry commits to producing high-quality products manufactured with the best possible materials. They offer affordable pricing and dedicated customer service for their retail customers. The latter can expect excellent value in exchange for this care about your needs as an individual homeowner or business owner!
When Choosing A Dehumidifier
You will always want to consider the space that you have available when you are choosing a humidifier. You want to make sure that it will fit properly. It is also important to consider whether you want it for the entire room or just for a part of it like a closet or a basement.
You will also want to check on the efficiency rate when you are making a purchasing decision. Check to see how much power it will use and how much water it will take for a certain period. You always want to know these details before you decide to buy it.
Having a good dehumidifier in Malaysia is very important. Take the time to find just the right one for your needs. Make a purchase decision that you are informed about by using the information written above.
FAQs
What are Air Dehumidifiers? 😃
Air humidifiers removes the humidity on the room, making it well ventilated and removing the moisture.
How do I choose a humidifier?
There are few factors you should consider: the space, your budget, and the efficiency of the unit
What are popular brands of humidifier?
Delonghi, Samu Giken, Keming, Deerma, Eva-Dry, and Xiami are some of the popular brands in Malaysia
Conclusion
So, if you are living in a tropical country, or have humidity problems, it is best to get one of these top 7 dehumidifiers for Malaysia! They will help keep your home at a comfortable level and make sure that the moisture levels stay low. Make sure to research which one would be the best for your specific needs and climate conditions!
Click here for other home appliances related articles.
This article was brought to you by BestAdvisor.my
Disclaimer: This is the opinion of the writer or publication. We only recommend products or services that we have tested and tried ourselves or have done in-depth research with positive external reviews and find them to be useful for everyone. The products/services shown are available upon the publication date. The availability may change from time to time. If some of them are not available, please email us at [email protected] Thank you!
Last Updated on