Last Updated on
Calling for Shopee Shopping Lover. Are you looking for the latest discount code or voucher? At bestadvisor.my, we will try our best to sort out the latest discount coupon & promo code so that you can have a big saving while continue to shop more at Shopee.
The Latest Shopee Promo Code 2021
Shopee Malaysia is currently running 7.7 sales campaign which benefits a lot to shopping lover like you. It begins with the "pre-hype" offer which helps to get extra saving.
We at BestAdvisor.my also manage to sort out some RARE Shopee discount code to let save even more on top of current offers.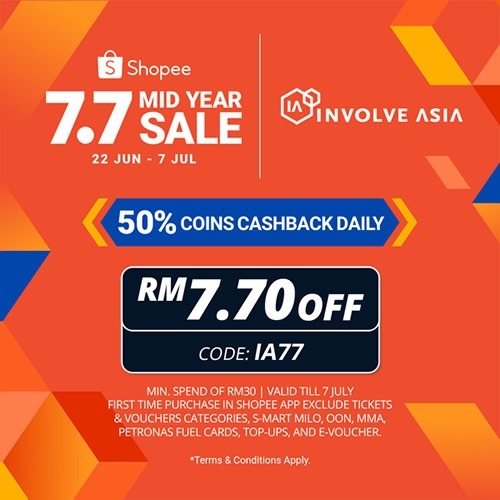 Type: For new customer only
Duration: Now until 6 July 2020
Offer: RM 7.70 for Min Spend RM 30.
Validity: Storewide discount
Not Valid for Top-ups, Tickets & Vouchers, One or Not by Shopee Store products, PETRONAS Fuel Cards, S-Mart Milo, MMA Foundation Store, Gift Cards, and E-Voucher
Use Discount Code at Shopee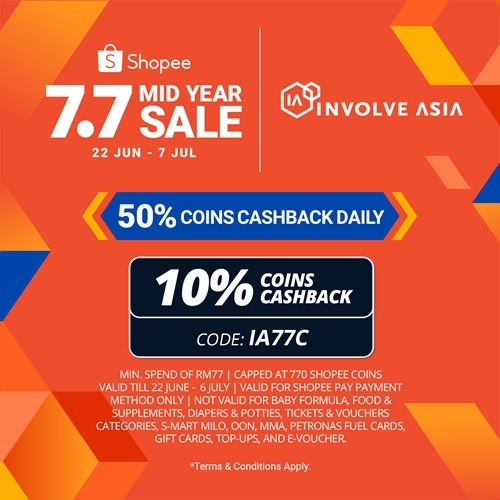 Type: For existing customer
Duration: Now until 6 July 2020
Offer: 10% Coins Cashback with Minimum Spend RM77 capped at 770 coins
Validity: Storewide discount
Not Valid for Top-ups, Tickets & Vouchers, One or Not by Shopee Store products, PETRONAS Fuel Cards, S-Mart Milo, MMA Foundation Store, Gift Cards, and E-Voucher
Use Discount Code at Shopee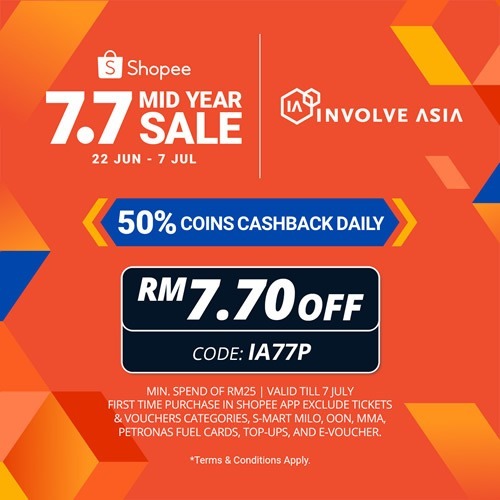 Type: For new customer only
Duration: 7 July 2020
Offer: RM 7.70 for Min Spend RM 25.
Validity: Storewide discount
Not Valid for Top-ups, Tickets & Vouchers, One or Not by Shopee Store products, PETRONAS Fuel Cards, S-Mart Milo, MMA Foundation Store, Gift Cards, and E-Voucher
Use Discount Code at Shopee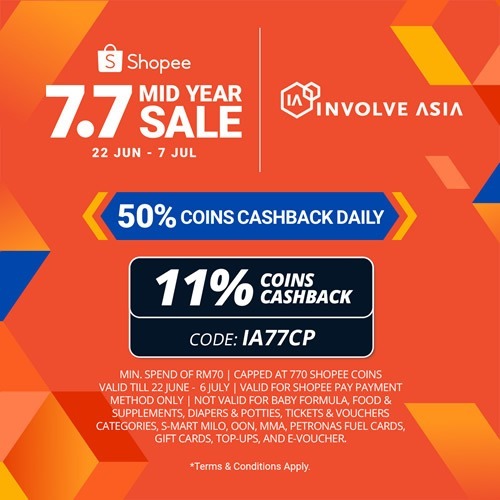 Type: For existing customer
Duration: 7 July 2020
Offer: 11% Coins Cashback with Minimum Spend RM77 capped at 770 coins
Validity: Storewide discount
Not Valid for Top-ups, Tickets & Vouchers, One or Not by Shopee Store products, PETRONAS Fuel Cards, S-Mart Milo, MMA Foundation Store, Gift Cards, and E-Voucher
Use Discount Code at Shopee