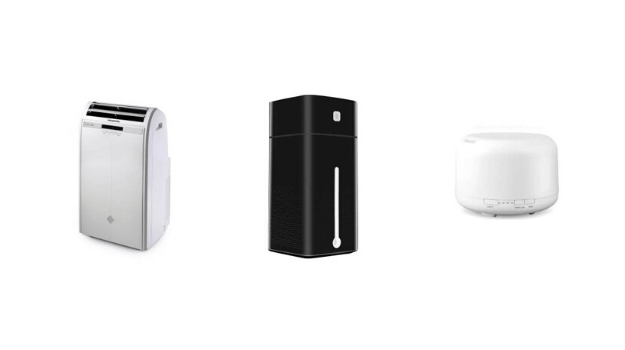 When temperatures rise, air conditioners create a much more comfortable indoor environment. Spending a lot of time in air-conditioned spaces, however, can negatively affect the body. The dry air created by air conditioners can impact not only the eyes and skin but also the respiratory system. Individuals most at risk of developing problems like these are people working in air-conditioned spaces or anyone who leaves their air conditioner on while they sleep at night.
Using a humidifier is one of the best ways to counteract the drying effect of air conditioners. The section below highlights the six leading humidifiers currently available for purchase in Malaysia.
Table of Contents
Malaysia Air Humidifier Comparison Table

Best Air Humidifier Brands in Malaysia
Advantages of Using a Humidifier
FAQs
Malaysia Air Humidifier Comparison Table
7 Best Air Humidifiers in Malaysia
1. Granular Ultrasonic Humidifier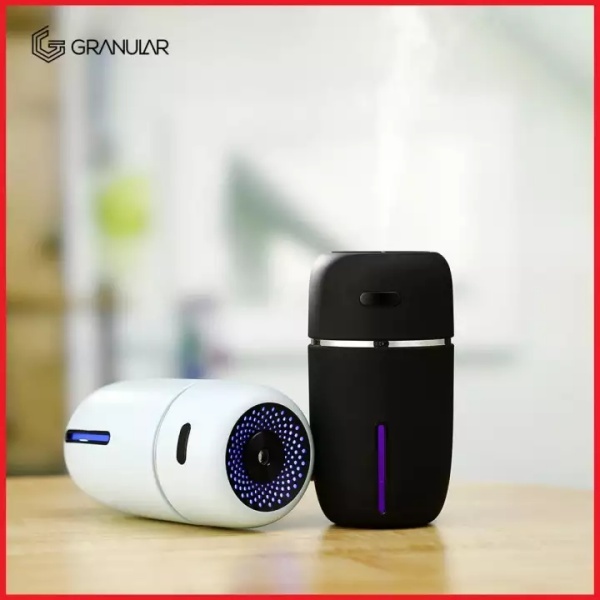 Adjustable Mist
Ultrasonic air humidifiers are the preferred choice if you plan on using the humidifier to diffuse essential oils. Humidifiers like these do a better job of distributing the oil into the surrounding air. To help the essential oil last as long as possible, you can choose an intermittent setting for the mist. Opting for this setting also makes it easy to control how much mist this can produce over time. This model is trendy. Don't miss out – pick up one of your today.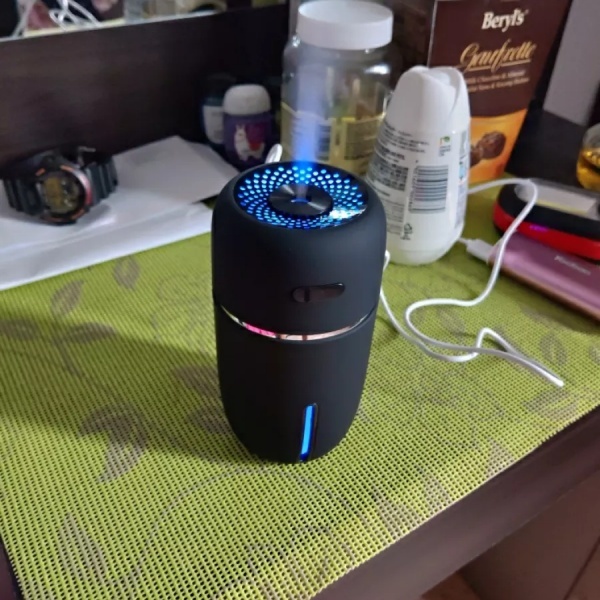 Pros:
A spill proof design that is ideal for use during the night

The ability to control the amount of mist

Built-in LED lights with a variety of options
Cons:
Cannot be used with essential oils
Check prices on Lazada
Check prices on Shopee
2. Baigu Mini Air Humidifier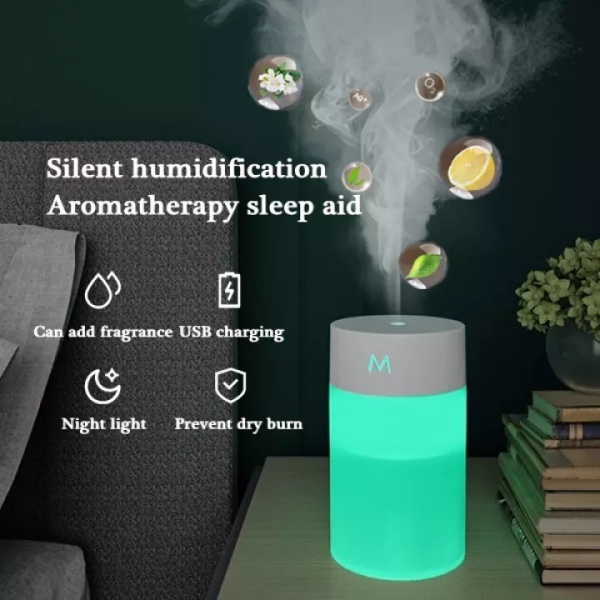 Serves a Night Light
The Baigu Mini Air Humidifier is perfect for keeping your indoor air quality refreshed and healthy – regardless of the season! This humidifier features a large water tank that can release fine mist and clean mist for more than 6 hours so that you can keep your environment comfortable and healthy all day long. Plus, with adjustable haze control, this humidifier can meet the needs of any individual!
Pros:
Can use fragrance for more aromatherapy

2 spraying modes

Elegant design
Cons:
Only suitable for water-soluble essential oils

Can only use tap water
Check prices on Lazada
3. Xiaomi Mijia 4L Xiaomi Air Humidifier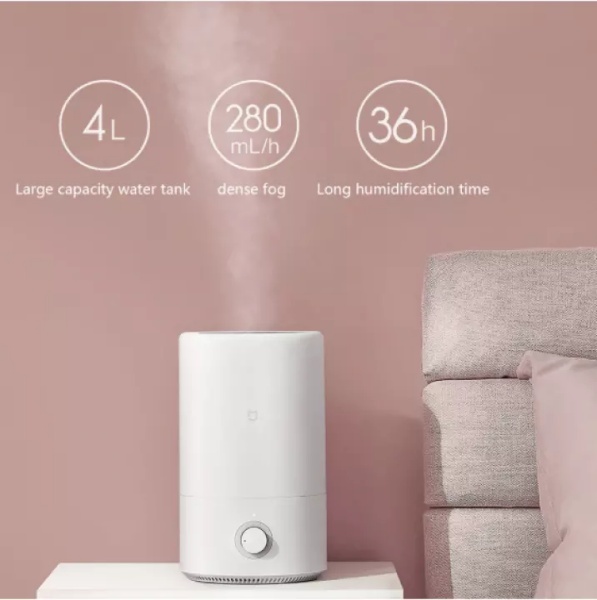 36 Hours Run
The Xiaomi Mijia 4L humidifier is perfect for keeping your home's air nice and healthy. The silver ion antibacterial material helps kill 99% of bacteria, and the large-capacity water tank can hold up to 4 litres of water. Plus, the double protection system ensures that your unit stays safe and running smoothly.
Pros:
Easy to clean

Has Anti-Bacterial features

Large water capacity
Cons:
The plug design is not suitable for Malaysian plugs

Most expensive among this list
Check prices on Lazada
Check prices on Shopee
4. AirPleasure ANTI BURN Air Humidifier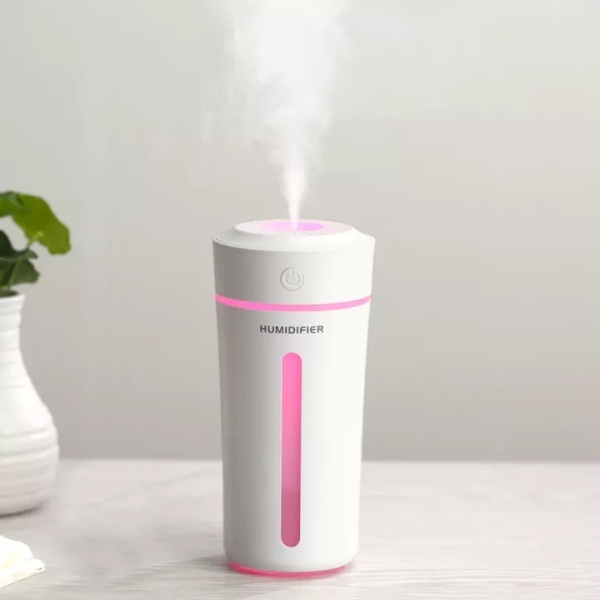 Small and Portable
Introducing the AirPleasure ANTI BURN air humidifier! This little machine is designed to help you breathe easy by adding moisture to the air and combating dryness. It features a small tank capacity of 270ML, but don't let that fool you – it can run for up to 12 hours on a full charge! The built-in LED light is perfect for use in the dark, and the soft silicone material makes it safe for use around kids and pets.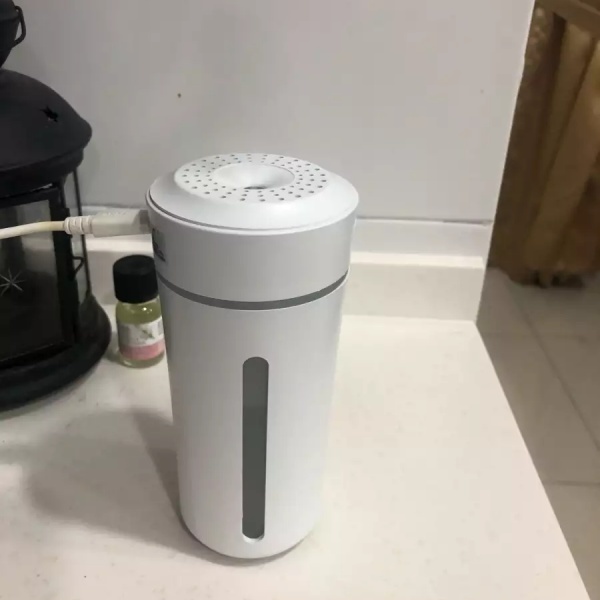 Pros:
Can run for upto 8 hours

Can be used as calming night lights

Can be used for cars
Check prices on Lazada
Check prices on Shopee
5. Deroma Aroma Diffuser Wood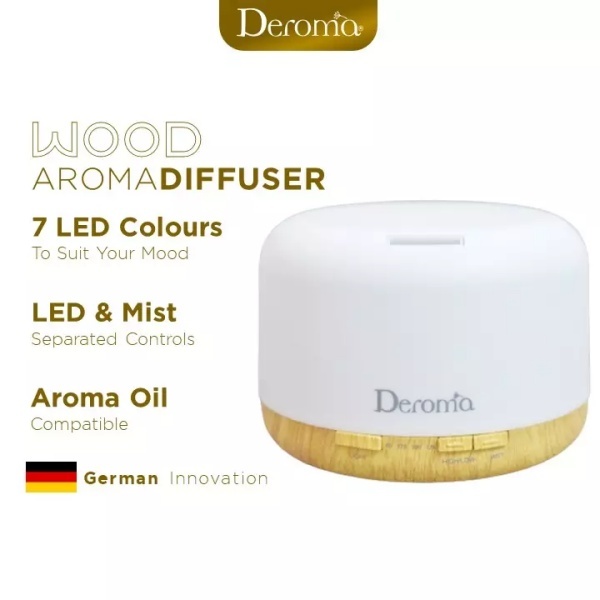 Energy-Efficient
If you're looking for a diffuser that is both stylish and functional, look no further than the Deroma Aroma Diffuser Wood. This diffuser features a sleek design with seven mood lights to choose from, as well as a 60/80/180 minute timer so you can customize your aromatherapy experience. The diffuser is also highly energy-efficient, making it an eco-friendly option.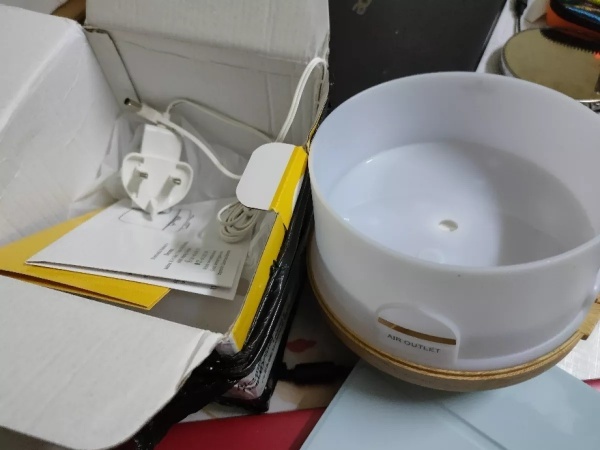 Pros:
Safe for any essential oils

Can run for up to 16 hours

Elegant look
Check prices on Lazada
6. SOULS Wireless Air Humidifier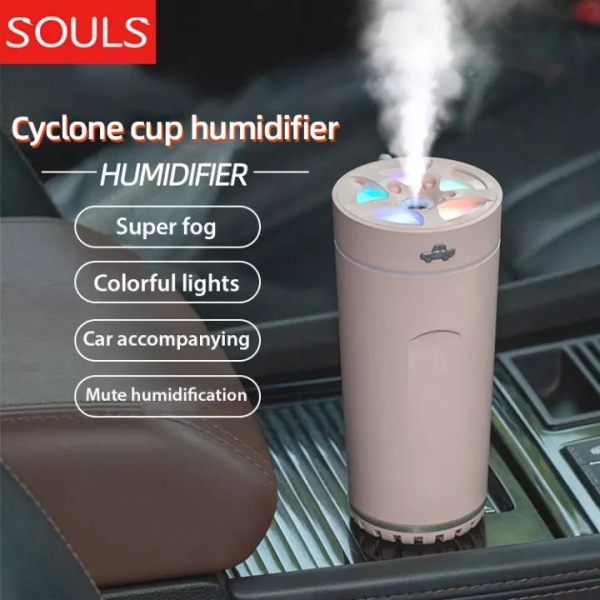 Best for Cars
The SOULS Wireless Air Humidifier is perfect for anyone looking for a super quiet and compact humidifier. This humidifier has automatic power failure protection and an anti-dry mode to keep your device safe. The Nano Atomization Water Supplement helps to increase the humidity in your environment, while the large smoke output provides better moisturizing effects.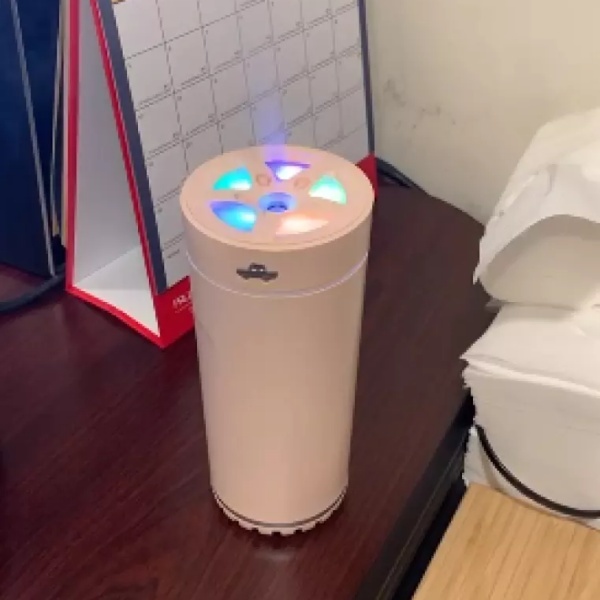 Pros:
Zero water leakage

Time shutdown after 4 hours of continuons sprays

Eliminates odour
Check prices on Lazada
7. SecTec Mini Humidifier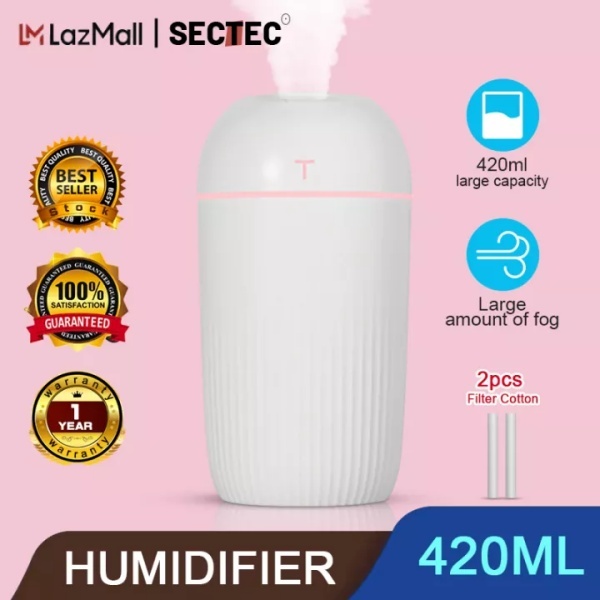 Silent opperation
Are you looking for a humidifier that is easy to operate and doesn't make much noise? Look no further than the SecTec Mini Humidifier! This handy little device is perfect for people on the go, as it can be powered by USB and has a low noise design. Plus, it features a safe & auto shut-off function to ensure your safety.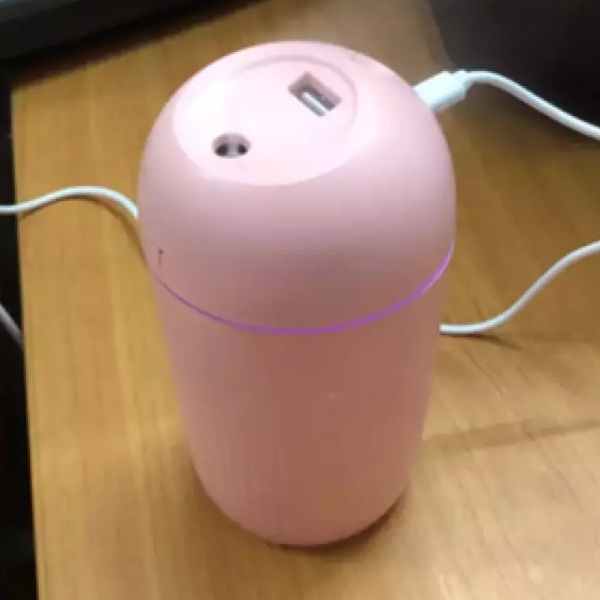 Pros:
Can be powered through USB

Built-in water sensor to turn off after all the water is gone

Portable
Check prices on Lazada
Best Air Humidifier Brands in Malaysia
Xiaomi
Xiaomi is a company that believes in "making friends with users and being the coolest". They continuously pursue innovations, providing high-quality experiences for their customers while also maintaining operational efficiency. The products offered by this Chinese startup have honest prices so everyone can enjoy life through technology!
Deroma
Deroma, a small home appliances store based in Malaysia that sells everything from kitchen gadgets and electric items to essential oils. Founded as part of the Deerma global market since 2013 Derom has been growing everyday with their premium services after sales philosophy being one reason why they're on top today!
The Advantages Of Using A Humidifier In Your Home
When you first start using a humidifier, you should see a big difference in how you feel after as little as a week. This is particularly true if you spend a lot of time in air-conditioned spaces.
Air conditioners dry out the air. Humidifiers combat this effect by adding moisture back into the air. This can reduce symptoms like allergies, dry skin, and respiratory issues.
Humidifiers also keep wood furniture and flooring from cracking due to dry air. Using one of these humidifiers in your home can help protect your property and your belongings.
FAQs
Can I leave air humidifier on all night?
There's no problem when you run your humidifier all night. However, some people have a low tolerance for high humidity and will react poorly to it so consider health before using this device in order not damage yourself or others around them who may be sensitive too!
How close should I sleep to a humidifier?
You should place your humidifier at least 3 feet away from the bed to avoid being exposed directly with too much moisture. The ideal distance is going to depend on what type you have, but in general it's best for them not be more than 6-8 inches apart and 18-24 inches if possible - this will help distribute their heat evenly around a room as well!
How many hours a day should you run a humidifier?
It's best to limit humidifier use to about 8-12 hours per day. Although there isn't a strict rule for this, humidifiers will create excess moisture in your home, which isn't always a good thing.
Click here for other home appliances related articles.
This article was brought to you by BestAdvisor.my
Disclaimer: This is the opinion of the writer or publication. We only recommend products or services that we have tested and tried ourselves or have done in-depth research with positive external reviews and find them to be useful for everyone. The products/services shown are available upon the publication date. The availability may change from time to time. If some of them are not available, please email us at [email protected]. Thank you!
Last Updated on