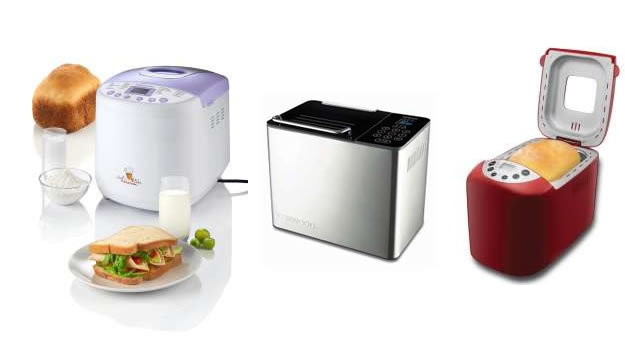 I admit it, I never fancied myself as an impressive baker and especially not in the confines of my well-organized home. Nevertheless, thanks to an awesome contraption called the bread baker machine, delicious freshly baked bread is now a reality in our home. With a simple and direct bread baker, this is actually a reality for everyone.
If you are interested in having top-quality and nutritious bread in your home, read on to learn about the best bread makers available here in Malaysia.
#1 – Kenwood Breadmaker BM450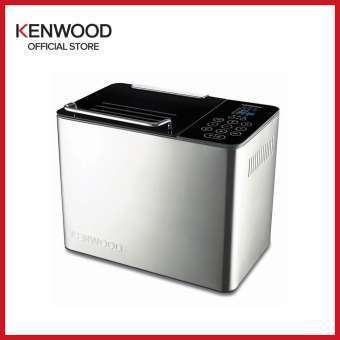 Kenwood is a notable manufacturer of bread maker machines and has something for every level of bread making mastery. This option is even fitted with a convection fan, which ensures that the hat is distributed evenly across the loaf.
Can store up to 125 grams of various ingredients
Viewing window with the oven light
An intuitive, touch interface system
15-hour programmable delay timing
We really like the high tech design of this last option and the efficient function. You can have your bread completed in under an hour if you so desire. You can order this top of the line bread making machine here.
Check prices on Lazada
#2 – PerySmith Bread Maker – Ecohealth Series PS3500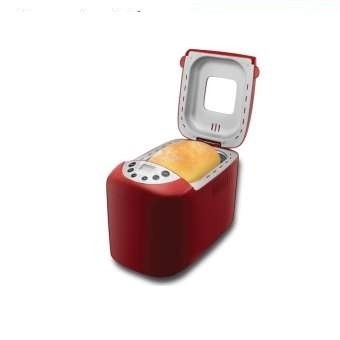 Bread baking with a quality bread baking machine is already an easy task. But, with an especially easy-to-use option like this bread baker from PerySmith, the task is streamlined and simplified even further. After setting your bread baker with all the proper ingredients, you can set the timer so your bread will be ready in time for breakfast. This allows your fresh bread to be perfectly aligned to your busy schedule.
Large capacity can make up to 1.5 kg of the loaf
60 minutes keep warm function
15 hours programmable delay timer
Multi-function, touch sensor control
Another nice feature you will find here is that you can set the depth and quality of your crust. This is the baking assistant you have always dreamed of. You can find it here at the best price available.
Check prices on Lazada
#3 – Pensonic Bread Maker & Sandwich Maker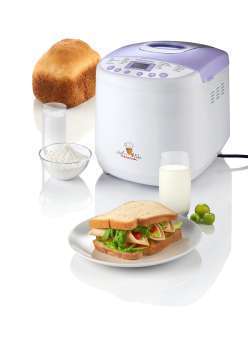 If you are making your bread at various locations, you will need a bread baker that can be easily lifted, packed up and moved around. You should consider this excellent option from Pensonic. While it is small and light, it is still capable of delivering top-quality bread.
Features 15 minutes of backup power in case of interruption
Removable Non-stick Bowl
Comes with Measuring Cup, Spoon, Hook
19 preset programmes
One thing you will love is the brilliant non-stick surface that facilitates easy cleaning. Clean up has always been the toughest part of making bread, so it is nice that Pensonic thought of making this task easier. You can buy this cute and compact bread maker machine here.
Check prices on Lazada
#4 – Electrolux EASYLINE™ Bread Toaster ETS1303W
Imagine a bread-making machine that ensures no crumbly crumby mess to clean up afterwards. This is what you can expect from the impressive Electrolux Breadmaker.
Auto bread centring function
Integrated bun warmer
Defrost and reheat function
Removable crumb tray
This is one of the most well-designed bread makers on the market, and it is certainly the right choice for all bread makers. You can find this convenient option at a great price here.
Check prices on Lazada
#5 – Panasonic Bread Maker SDP2001
This next option is what you would call a professional bread maker with top-notch results. It has everything you will ever need to make a wide variety of bread, including a raisin/nut dispenser. You can now make all types of bread easily.
Includes 13 menu options
Can make Large and Medium Loaves
Diamond fluorine inner pan
Especially easy to use and clean
Check prices on Lazada
#6 – Philips HD9015 Bread Maker HD9015/30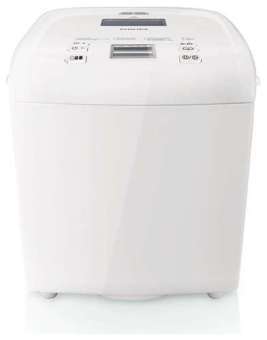 If you are not 100% sure about bread making yet, we understand. Here is a great entry-level model that can show you what bread making is all about for a suitably low price. You can make loaves that are about a kilo in weight.
13-hour delay timer
12 programme selection
1-kilogram capacity
Three browning levels for the crust
We like the fact that it is a small enough option to take with you anywhere you go. It has an especially convenient timer that will allow you to set all your ingredients ahead of time and then program your machine to have your brad ready by dinner, or breakfast or whenever is convenient for you.
Check prices on Lazada
#7 – Pensonic Bread Maker
A sleek design and the attractive looks of this bread maker machine from Pensonic are the initial selling points, but there is more. This machine is also an upgrade from the previous Pensonic bread makers and features a nice window that allows you to view the bread-making process.
15 automated programs
Large viewing window (2.8 inches) and an LCD display
Adjustable crust control: a light, medium and dark colour
15 hours programmable delay timer
Non-slip bottom feet
If you are looking for a new model and want to take your bread making to another level, this is a good option for advanced bread makers and beginners alike. It has a wide range of safety features that make it especially well-suited to new bread makers.  You can find this top-rated option here.
Check prices on Lazada
Why I Should Buy a Bread Maker
Bread makers are not always the first appliance you have in mind when going appliance shopping, but they are worth your time. Not only will you be able to craft bread to your exact specifications, but you will have a blast doing so.
What you will find is that the bread making machine will take a large portion of the work out of the bread-making process. As a matter of fact, beyond getting the measurements just right, your involvement in the process is ultimately "set it and forget it".
If you are the type that consumes a lot of bread or has a family that does, you may even find that making your own bread cuts down on this regular expense. You can also greatly enhance the nutritional value of the foods you are regularly consuming.
If you have special needs in your food or are following a special diet, your bread maker will allow you more control of special ingredients. They are also exceptionally easy to use and come in a wide range of designs and sizes to suit all types of kitchens and purposes.
Here are the bread maker machines we recommend here in Malaysia:
You might be interested in these articles:
Click here for other kitchen appliances related articles.
FAQs
What are Popular Bread Maker in Malaysia?🍞
Kenwood, PerySmith and Pensonic are the top brands in Malaysia.
Why I Should Buy a Bread Maker
Bread makers are not always the first appliance you have in mind when going appliance shopping, but they are worth your time. What you will find is that the bread making machine will take a large portion of the work out of the bread-making process.
How much is a bread maker?
It depends on the brand, features and model. It usually prices from RM 500 onwards.