Last Updated on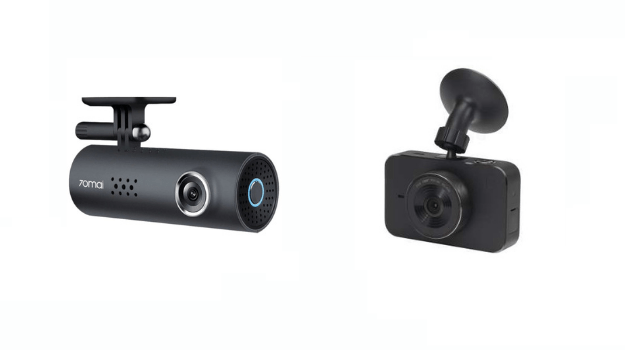 Admittedly, we are one of those people who took a while before giving in to the need of installing a car dashcam. Traditional and old-time drivers have long been using cars without the need for a dashcam, so why buy now?
However, the convenience and protection that dash cameras provide are simply hard to resist. We have rounded up the best dash cams readily available here in Malaysia.
1 – South Ocean Full HD 1080P Car DVR Double lens Dash camera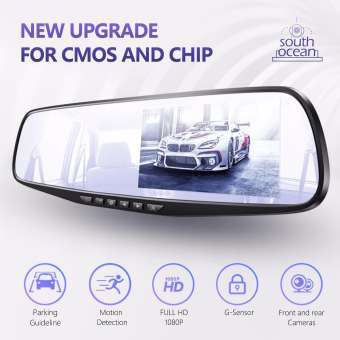 Among the features that we love about this dash cam is its anti-glare effect, which makes it easy to see the details even in high noon clearly.
Seamless loop-cycle recording function
Motion detection function
G-sensor function
One of the best advice we got when we were new to looking for dashcam is to pay more attention to the lens quality, which will is not necessarily reflected on the resolution details. This camera has one of the best lenses that we've tried. You can order it online here.
Check prices on Lazada
2 – Xiaomi 70mai DashCam 1S Wi-Fi DVR Car Camera Dash Cam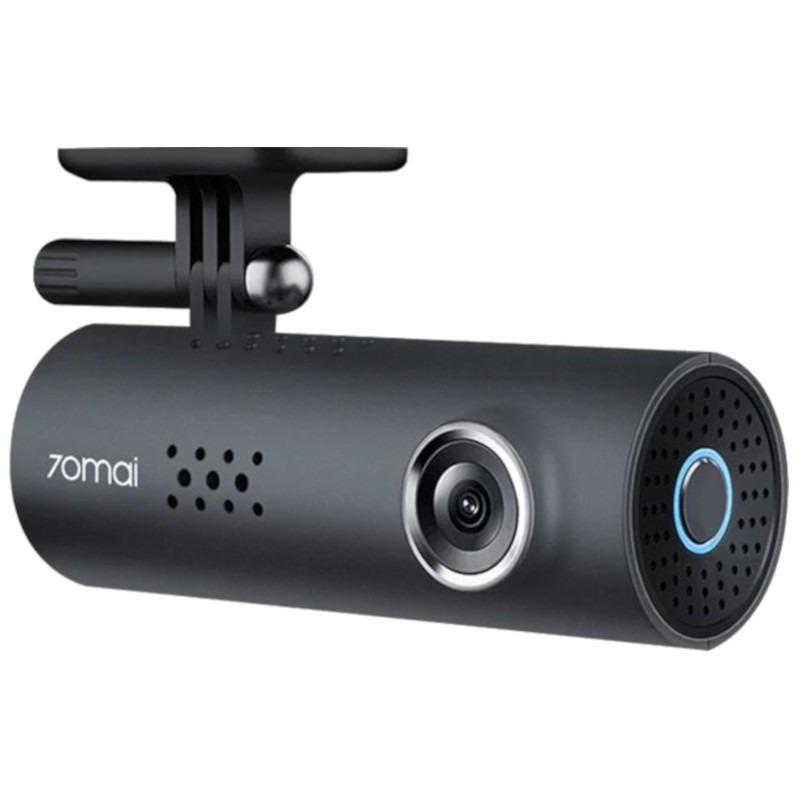 If there is one brand that we can readily trust when it comes to security innovations, it would be Xiaomi. They definitely offer great features for less.
Smart voice control
24hr Parking Monitor
SONY Image Sensor
Starvis Night vision
130° degrees wide-angle lens
It comes with the usual smart function, so monitoring can be conveniently done remotely. This dashcam is selling out fast online. Don't miss it here.
Check prices on Lazada
3 – Xiaoyi Yi Compact DashCam / Power Edition 1080P DVR Car Camera Dash Cam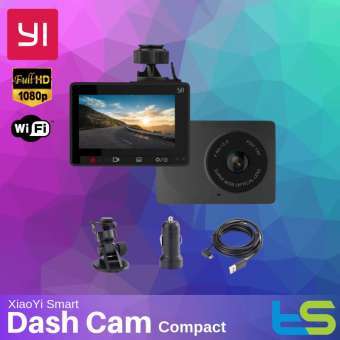 Some people may not be huge fans of those overbearing dashcams, so we are glad to have found this compact design, without compromising the quality of images.
Full HD 1080p Car Camcorder
2.7″ inches Color LCD
130 Degrees Angle
High-quality image and voice recording
Download the dedicated app for this dashcam so that you can easily access through your phone. Get this powerful cam in a small package here.
Check prices on Lazada
4 – 3 Lens Car Dash Cam HD Video Recorder
Here's an easy favourite for us, a dashcam that has three functioning lenses ensuring comprehensive security and monitoring.
3 Camera Lens. Front Lens + Indoor Car Lens + Rear Lens
G-Sensor Support
Loop Recording
It includes the assisted reversing feature for a safer driving or parking. Do not miss its best price here.
Check prices on Lazada
5 – GOQ D90 Tricam 3 Lens Car Camera Dash Cam Camcorder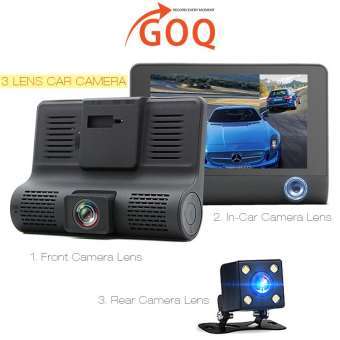 Here's another 3-lens camera that we love. Regardless of the lighting, you are still sure to get the best view and images, with broader coverage, as well.
Picture In Picture Mode (PIP)
170 degree Wide Angle 6G Glass Lens On Front Lens
Motion detection Support
Parking detection Support
Waterproof Review Camera
Plus, it comes in a really elegant packaging so you would not regret including this in your car's interior.
Check prices on Lazada
6 – South Ocean Dual Lens Car Camera Dash Cam
South Ocean is always generous when it comes to the features of their dash cams. One distinct feature that we highly recommend is their advanced driver assistance system, which can readily detect lanes, sending out warnings when the car is off lane.
Seamless loop-cycle recording function
Motion detection function
G-sensor function
This camera has one of the best lens that we've tried. You can order it online here.

Check prices on Lazada
7 – South Ocean Dash Cam Vehicles Recorder
The recording will automatically start once the car engine is turned on. This is among the many efficient features of this South Ocean's dashcam.
Seamless loop-cycle recording function
Motion detection function
G-sensor function
The memory may be quite limited, but it allows for easy USB transfer. Grab its best price here.
Check prices on Lazada
8 – Xiaomi Mijia Dash Cam 1S Starvis 1080P Mi Car Camcorder DashCam DVR Camera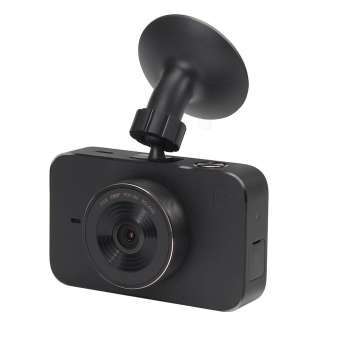 What attracted us first to this dashcam s its slim and elegant product design. You wouldn't believe the powerful functions that it can perform round the clock.
3-inch screen and F1.8 aperture
140 degrees wide-angle and 1920 x 1080P resolution
Adopting MSC8328P chip
It is also already Wifi enabled so you can monitor and store recordings remotely. You can buy this Xiaomi Dash Cam here.
Check prices on Lazada
9 – 2.4″ Inch Full HD 1080P Car DVR Mini Wide Angle Car Camera
We've also been trying to find out what the Grab drivers around Malaysia have been using in their cars, and we eventually found this brand! Durable and packed with all the safety-assistance features.
G-Sensor: Support
LCD Screen Size: 2.4LTPS 16:9
Support Auto ignition boot, turn off shutdown
It promises Ultra-HD captures despite its relatively smaller display. This is selling fast online, purchase it here.
Check prices on Lazada
10 – GOQ D200 Touch Screen Dual Lens Front & Rear Car Dash Camera Video Recorder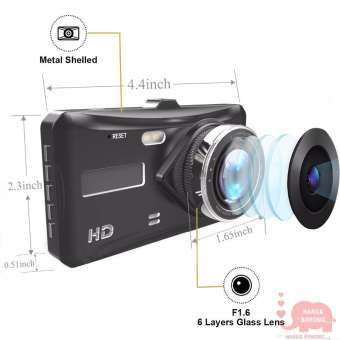 If you are looking for a more high-end and user-friendly dashcam, then we guarantee you will love this. Fits easily in almost any car interior, but also comes with all the necessary features.
080P FULL HD Video Recording.
Rear Lens is an optional choice for installation.
Picture In Picture Mode (PIP)
170° Wide Front Lens
Enjoy a more comfortable view as its screen comes with a split view. You can buy this here at its lowest price.
Check prices on Lazada
11 – GOQ D208 Full HD 1080P Car Camera Dash Mirror DVR Cam
We particularly love the option to shut down the screen without stopping the recording. Sometimes, when you are still adjusting to the camera, the additional screen to mind can be distracting.
One Key lock video, save important video clip and prevent overwriting.
5 Display Video Mode on LCD Screen.
WDR: Wide dynamic range technology helps you to take a more exquisite image in all kinds of light.
Screen Saver Support
It also has an auto-on and off function for a more seamless operation. Get the best offers for this dash cam online here.
Check prices on Lazada
Why Invest in A Dash Cam?
As mentioned earlier, dash cam may not always be one of the first accessories that a traditional driver can think of investing it. However, apart from providing a clearer and safer view of the road, dash cams actually offer a more important element – accountability.
Dashcams are meant to record your car's activity, and this data can be beneficial in case of road accidents. This also solves the longstanding problems with insurance fraud. Dashcam owners reported having better peace of mind since installing the accessory in their car. Most dash cams come at realistic and friendly prices and are easy to install, so this should not take too many resources unlike other car upgrades and accessories.
Check out our top recommended products below:
Click here for other home living related articles.
This article was brought to you by BestAdvisor.my
Disclaimer: This is the opinion of the writer or publication. We only recommend products or services that we have tested and tried ourselves or have done in-depth research with positive external reviews and find them to be useful for everyone. The products/services shown are available upon the publication date. The availability may change from time to time. If some of them are not available, please email us at [email protected] Thank you!