Last Updated on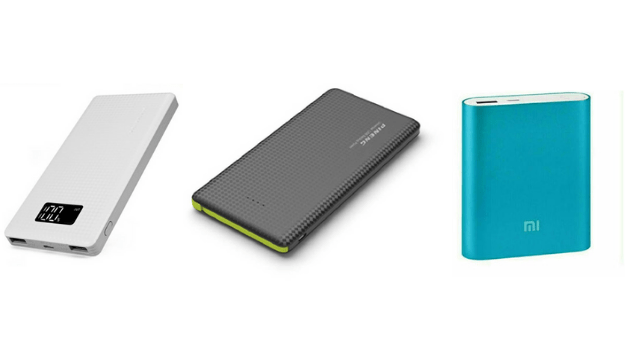 New gadgets call for new accessories. This, unfortunately, includes our precious power banks. Those that we both from years ago seem to not be reliant enough for our new gadgets.
With most people constantly on the go and bringing more than one gadgets, a heavy-duty power bank becomes even more necessary. The minimum requirement now is at least 10000 mAh, to fully serve as a great back up.
Are you planning to upgrade your power bank? Here's a quick review of the best 15 power banks that you can buy in Malaysia.
1. XiaoMi power bank 20000mAh PLM18ZM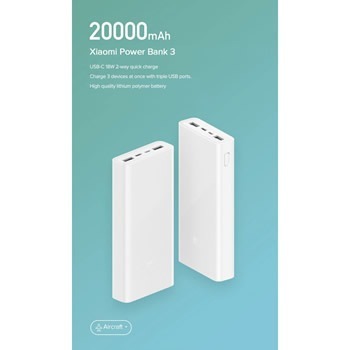 Two Ports Option for Charging
When it comes to gadget accessories, Xiaomi has so far been one of the most trusted brands. As a matter of fact, their earlier power banks were a massive hit in Malaysia, too. This one has higher mAh, with two-port options for charging.
You can conveniently use this power bank for almost any gadget apart from your mobile phone. We even used this to recharge our digital camera.
Why buy this
More durable and optimizes charging efficiency, offer constant power.
Dual Input and Three Output
Two USB and Type-C ports, which can charge the devices at the same time, the USB-C and Micro USB provide two charging ways for power banks, convenient and fast
Up to 18W Power Output
Check prices on Lazada
Check prices on Shopee
2. Rock P51 Mini 10000mAh Matte Powerbank External Battery Charger Dual USB For Universal Power Bank
Self Adapting
Are you constantly on the road? This Rock power bank provides you with sufficient back up for a long trip. Buy this online and get a free power bank pouch, too!
We like its adapting feature, which gives us the peace of mind that our phone's battery won't be ruined by constantly using it to charge.
Why buy this
2.4A Dual Outputs
Dual USB outputs can charge phones, pads or other small electronic devices simultaneously.
An advanced technology that charges your phone up to 75% faster than other portable charger. This will make your life much easier.
Self-adapting to charging requirement of equipment
Check prices on Lazada
Check prices on Shopee
3. Pineng PN-951 Ultra Slim Design PowerBank PN951 10000mAh – White
Lightweight
If we can go for power banks that are literally and figuratively easy on the pockets, then we'd definitely go for that.
Pineng power bank is definitely lightweight, weighing less than 500 grams. It's the perfect power bank for your errands day.
The built-in cable and lightning connector provide a smooth experience of iPhone charging.
Why buy this
Built-in USB cable and lightning connector.
10000mAh large capacity rated output 6300mAh.
Dual output connections, 2 devices can be charged at the same time.
Check prices on Lazada
Check prices on Shopee
4. Pineng PN-886 Power Bank:
Best for Fast Charging
You can juice up your phone faster with this model of the power bank. It is very much popular power bank model.
The wireless charging facility is the latest innovation of Pineng. You can directly charge the power bank without any connecting cable.
Why buy this
It can charge your device faster for the 3.0 technology.
It can support the wireless charging facility.
You can easily charge two devices at one time.
In the LED display unit, you can see the remaining battery level.
Check prices on Lazada
5. Cute Cartoon We Bare Bears 20000 Mah Mini Portable Version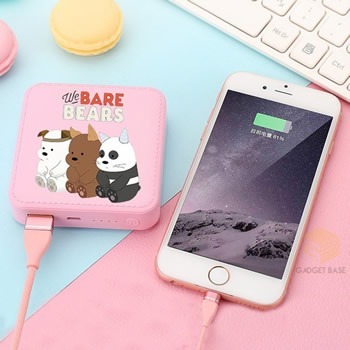 Handy Size
Another top-selling power banks in Malaysia, both online and in malls is this We Bare Bears power bank.
Basically, every merch that We Bare Bears releases easily sells out.
Why buy this
Input: 2A/5V
Output: 2A/5V
Built-in Battery capacities: 20000mAh
Size: 80x75x20mm
Net Weight: 149g!
For such a handy size, it comes with a decent charging capacity. This is why it is always in-demand.
Check prices on Lazada
Check prices on Shopee
6. Yoobao YB-20W 20000mAh Powerbank
Sleek Design
Want a power bank that looks as sleek as your phone? We love how professional this powerbank looks, so it is highly recommended for those who constantly bring phones and powerbanks to meetings.
Why buy this
3 Input to charge the power bank (Micro USB, Type C & Apple Lightning cable)
2 USB for charging
LED Digital Display to show the battery percentage
2.1A Fast Speed Charging – The fast speed charger is suitable for charging tablets and other devices.
Powerful Power Bank with 20000mAh capacity for longer standby time.
We tested in while charging both our mobile phone and tablet at once, and this original Yoobao power bank definitely delivered.
Check prices on Lazada
Check prices on Shopee
7. Pineng 10000mah PN-963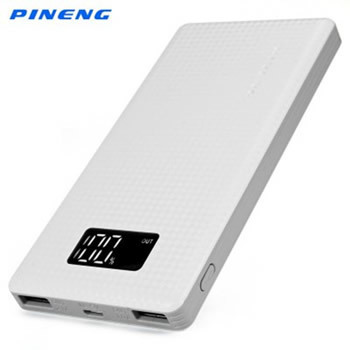 Multiple Color Choices
The power bank comes in different colours to match your personality, as well. This is definitely lightweight, weighing less than 500 grams. It's the perfect power bank for your errands day.
Why buy this
Built in USB cable and lightning connector.
10000mAh large capacity rated output 6300mAh.
Dual output connections, 2 devices can be charged at the same time.
Check prices on Lazada
Check prices on Shopee
8. XiaoMi Power Bank 10000MAH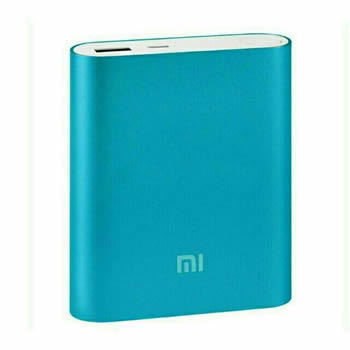 Reliable and Long Lasting
Here's one of the firsts yet still reliable powerbank from Xiaomi. Our first Mi powerbank with this mAH lasted for so many years, without failing in its charging speed and efficiency.
It also comes with a rubber sleeve, to provide you with a better grip of the power bank. It's selling for a much lower price here.
Why buy this
Input voltage DC 5.1V / Input current 2.0A(TYP)
Output current 2.1A(TYP)
Compatible with most devices
Built-in battery protection
Check prices on Lazada
Check prices on Shopee
9. LDNIO PR1002 Stripe High-End Power Bank with Dual USB Ports (10000mAh)
Hugh Power Capacity
Elegant, lightweight, and high power capacity. This multi-tasking power bank is perfect for those who want a professional look all the way, including gadget accessories.
It weighs less than 500 grams and is as sleek as your phone. This power bank is great for people on the go. It's slim and light enough to not weigh you down, but its high-quality makes it perfect for trips when you need to keep your devices charged.
Why buy this
Charge two devices at the same time. It can be used as a power bank for your phone, tablet, or laptop.
Get twice the power in the palm of your hand. Battery Capacity : 6800mAh.
Lightweight and small, but provides enough power to keep your devices going
Check prices on Lazada
Check prices on Shopee
10. Pineng Power Bank PN-939: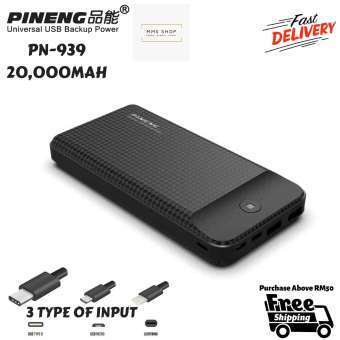 Light Indicator
Pineng is one of the popular power bank manufacturer companies. They do not need any introduction. They are a quite reliable and trustworthy brand and for this, you do not need to break your bank balance. This particular model of power bank from Pineng is very much useful and beneficial.
Why buy this
You can get the light indicator display with this power bank.
This power bank is compatible with any types of tablets, smartphones and other devices.
Lithium polymer battery to make this power bank thin and attractive looking.
You can also get the intelligent voltage identification chip for checking the voltage automatically.
Built-in battery protection to avoid problems like over-charging, short circuit and all.
You can get the facility to charge your device with 20000mAh.

Check prices on Lazada
11. ROMOSS Power Bank 30000mAh QC3.0 Huawei FastCharge MicroUSB USB-C Lightning Input
High Capacity Charge
Romoss has always been the king of high-capacity chargers. The brand is all about long-time and multiple charging, and this is so far our favourite from the line.
Charge your phones, tablets, and other devices quickly and simultaneously with this high capacity power bank. QC3.0 tech makes charging a breeze without compromising the durability of your device's battery.
You can have at least two of your officemates use this, and at the end of the day, there's still power left for you to use.
Why buy this
Allows for fast charge time.
Allows for simultaneous charging.
Compatible with a wide range of fast charging features of gadgets
Check prices on Lazada
Check prices on Shopee
12. Pineng PN-983 Powerbank
Compatible with Tablets and Phones
This is one of the best power banks from Pineng. This is also slim and you can easily carry it anywhere.
Why buy this
This power bank is compatible with any tablets and phones.
This has an intelligent voltage identification chip.
This has a 10000mAh capacity.
Check prices on Lazada
13. Huawei SuperCharge (AP09S)
Fast Charging
Huawei constantly gives their power banks as freebies, so it was a good opportunity for us to try out some of their products. Among those, this is the one we recommend the most. Check out these features:
Why buy this
10000mAh capacity
Type-C port supports quick two-way charge, faster speed and less time
Aluminium alloy housing with UV spraying and anodized craft
Can adjust the output power automatically to meet different devices charging needs
Four LED indicator lights show battery level
The best part is despite these hardcore features, Huawei gives you an exquisite packaging with frosted finish giving you a better grip of the power bank.
Check prices on Lazada
Check prices on Shopee
14. Anker A1236 33W Powercore 10000 PD + PIQ2.0 Fast Charging Power Bank Power Delivery (18W)
Key Safety Features
The moment we found Anker products in Malaysia, we immediately had to try their flagship products and their power banks, of course. This model has got the most efficient charging performance.
Why buy this
Powercore 10,000 PD
18W charging with USB-C
Suitable for tablets, without a reduction in charging speed
Ankler also included key safety features, both the devices and the user. The best part is, you can enjoy local warranty for the brand here in Malaysia.
Check prices on Lazada
Check prices on Shopee
15. Baseus Mulight Quick Charger 20000mAh Powerbank
Best for Outdoor Activities
It's a hardcore inside and out. It's for the outdoor people who constantly need to be charged and connected.
The powerbank is made with safe, eco-friendly material, and meets the ROHS standard. It's also made with high efficiency and high-quality chips and PCBs.
The design is well-built and durable. With high battery capacity, you can be assured for longer hours of back up but shorter charging time.
Why buy this
The high battery capacity of 20000mAh can charge your phone up to 3-5 times.
Check prices on Lazada
Check prices on Shopee
What You Need To Know Before Buying the Best Power Bank 2020 Model
Almost all powerbanks from reputable brands are designed to be durable and safe. However, it efficiency and overall performance will greatly depend on how much you know the needs of your phone, as well as your charging activities.
A little and simple trick is to check if power banks are almost the same size as your phone's battery. This means that even those pocket power banks can actually be a great match for your phone. You can also check the battery size and charger specifications of your phone. This will ensure that you get the most out of the fast charging feature of your powerbank.
Check out our top recommended power banks in Malaysia that you can buy online:
FAQs
What are the best brands of powerbanks in Malaysia?
Some of the best brands of powerbanks in Malaysia are Xiaomi, Romoss, Pineng, and Yoobao.
Where can I buy power banks in Malaysia? ❓
You can shop power banks from your local gadget store. You can also conveniently buy them online, just make sure that they match your phone's battery requirements.
What should I consider in buying a powerbank?
Among the things you need to consider are the output and input of the powerbank. You also need to make sure the capacity of the powerbank matches your phone's charging requirements.
How much is a power bank in Malaysia?
A good power bank will cost anywhere between RM80.00-150.00
Click here for other electronics product related articles.
This article was brought to you by BestAdvisor.my
Disclaimer: This is the opinion of the writer or publication. We only recommend products or services that we have tested and tried ourselves or have done in-depth research with positive external reviews and find them to be useful for everyone. The products/services shown are available upon the publication date. The availability may change from time to time. If some of them are not available, please email us at [email protected] Thank you!