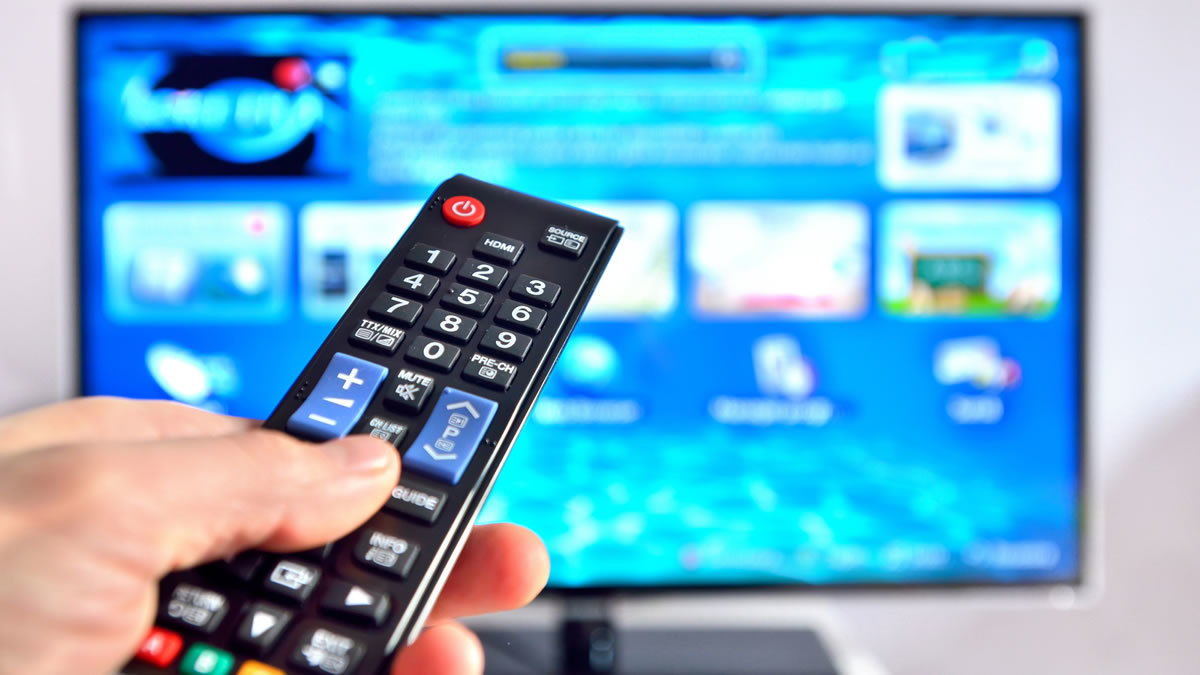 Smart TVs are rapidly becoming a common feature in all homes in Malaysia. There was a time that top-of-the-line entertainment centres such as these were something only the very rich could afford, but now where are quality options available to all.
There are a lot of different smart TVs on the market these days. It can be hard to determine which one is the best for your needs. That's why we've created this comprehensive review of the 12 best smart TVs Malaysia has to offer. With so many choices, you're sure to find the perfect TV for your home!
Table of Contents
Smart TV Comparison Table

Top Smart TV Brand in Malaysia
FAQs
Malaysia Smart TV Comparison Table
12 Best Smart TVs in Malaysia
The best smart TV is listed below. To make sure you get the most from your online shopping, we have taken the time to research the 12 best smart TV in Malaysia available to you.
1. Samsung 55 inch Smart TV – 4K UHD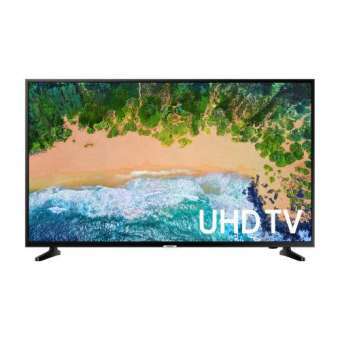 Best Smart TV 2021
Samsung SMART TV is the best-selling product in this shopping list. It offers all that you could ever need from a smart television, allowing users to effectively switch between online entertainment channels and traditional TV boxes with ease. The addition of Samsung's HD Upscaling means you can enjoy even the poorest quality video content as if it were true HD.
You can connect directly to your favourite online entertainment channels and stream shows, music, concerts and more all to the comfort of your home. You will also find a variety of handy accessories needed to affix your TV to the wall.
Pros:
Real 4K Ultra HD TV
Upgraded-model
PurColour
Cons:
Some functions are still limited compared to newer models from the brand
Check prices on Lazada
2. Xiaomi English UI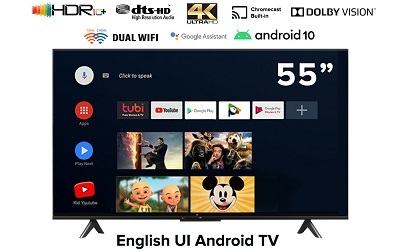 Best processor
Introducing the Xiaomi English UI TV – the perfect addition to any home entertainment setup. With its stunning 4K resolution and HDR support, this TV provides an immersive viewing experience that is sure to impress. The 2GB of RAM ensures that you'll be able to run all your favorite apps and games without any slowdown. Plus, its powerful quad-core processor ensures smooth and lag-free performance, letting you enjoy your favorite movies and shows without interruption.
Pros:
Great processor power
Good value for money
Cons:
Some major streaming apps are not supported by this model yet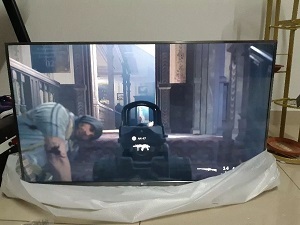 Check prices on Lazada
Check Prices on Shopee
3. Philips 50PUT6604S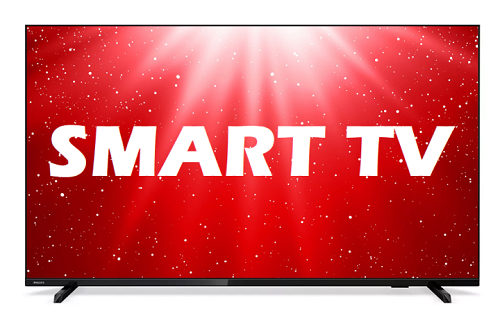 Best audio quality
Looking for a top-quality Smart TV that'll make your home entertainment setup complete? Look no further than the Philips 50PUT6604S! This superb 4K Ultra HD Smart LED TV comes with everything you need to get started, including built-in Wi-Fi, the Youtube app, and an App Store for all your streaming needs. You'll also love the built-in DVB-T2 digital TV tuner, letting you watch all your favorite live channels in glorious high definition.
And if that's not enough, there are three HDMI ports and two USB movie ports to keep everyone happy. Plus, with its sleek and refined design, this 50PUT6604S will look great in any room.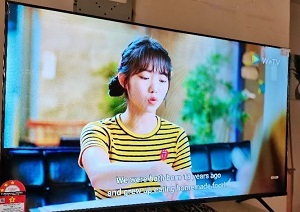 Pros:
4K UHD (ultra high definition)
Built-in Wi-Fi
Youtube app
Elegant design
App Store for all your streaming needs
Cons:
Some functions are limited..
Might be too big for some homes.
Check prices on Lazada
Check Prices on Shopee
4. Samsung AU7000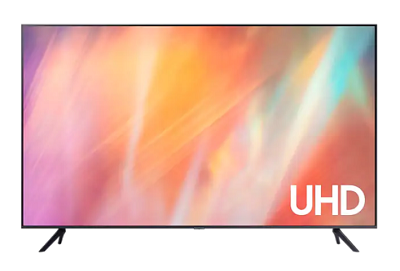 Best color quality
The Samsung AU7000 4K UHD Smart TV is perfect for those who want the best possible viewing experience. With PurColour and Crystal Processor 4K UHD, you'll be able to see all the colours and shades of each scene in stunning detail. And with PC on TV, you can easily work or learn from home. Plus, with Smart Hub & One Remote Function, controlling all your devices is a breeze. So don't miss out on this amazing Smart TV!
Pros:
PurColour
Crystal Processor 4K
PC on TV Feature
Smart Hub & One Remote Function
Cons:
Installation can be a quite a challenge
Check prices on Lazada
Check Prices on Shopee
5. HiSense 40 Inch TV 40B6000PW Full HD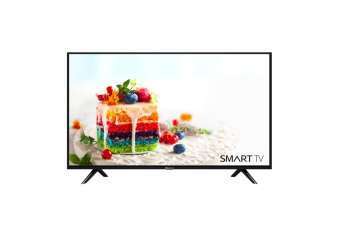 Best value for money
This affordable Smart TV option from Hi-Sense offers top-of-the-line resolutions and crisp colours along with first-rate connectivity. This is an especially good option as the central entertainment centre of the home. In addition to the crisp and clear imagery, you will find all the functions of a top-notch Smart TV.
The first thing you will notice is that the colours of all your favourite shows and movies have been drastically and noticeably improved. This high-resolution is now available from all of the most important entertainment channels and apps online.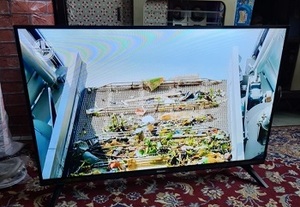 Pros:
4K Ultra HD TV
A variety of connection options
Great for the living room
Cons:
The sound quality could be better.
Check prices on Lazada
6. Sony 50″ X75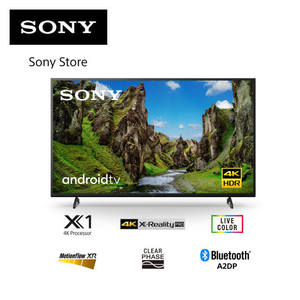 Best wireless features
Introducing the Sony 50″ X75 Smart TV! This powerful television uses advanced algorithms to create a clearer 4K signal, making everything you watch look closer to 4K resolution. With HDR and life-like colour and contrast, this TV is perfect for any home entertainment system. Plus, with Voice Control and Bluetooth Connectivity, it's easy to control your viewing experience however you like.
Pros:
Great for watching movies or playing games
Voice control
Bluetooth connectivity, allowing you to easily connect your compatible devices.
Cons:
1080p is still the standard resolution for TVs in Malaysia this size.
Check prices on Lazada
Check Prices on Shopee
7. Samsung 43 RU 7100 Flat Smart 4k UHD TV Series 7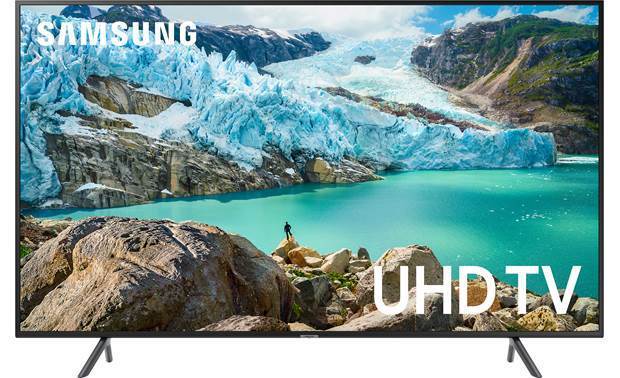 Best for apartments
The 4K Ultra HD screen in this Samsung TV brings images to life in vibrant detail. And with PurColour, see the moment exactly as it was meant to be seen. You can also stream all your favourite shows, movies and music via Wi-Fi or Bluetooth.
With its sleek design, you'll love to have this set at home. Enjoy all the entertainment variety found online on crisp, clear colours and vivid resolution. You will always get the best viewing pleasure, no matter the conditions. It also has an attractive design that makes it look good in all types of styles and decors.
Pros:
4K resolution for better picture quality
PurColour which gives high colour depth
A variety of connection options
Cons:
Pre-installed contents may need updating
Check prices on Lazada
8. Hisense Bezel-less 32A4000G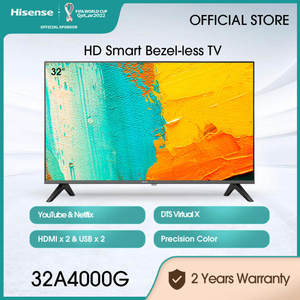 Best 32-inch Smart TV
Boasting a simple and fast VIDAA operating system, this TV is powered by crystal clear resolution and a noise reduction feature that ensures an immersive audio experience. Full HD content looks great on the sleek bezel-less screen, while Audio by Dolby enhances the sound quality.
Plus, with a wide viewing angle, you can enjoy your favourite shows from any spot in the room. The immersive audio experience will make you feel like you're right in the middle of the action.
Pros:
Affordable relative to the features it offers
Cons:
Not a lot of pre-installed contents
Check prices on Lazada
Check Prices on Shopee
9. Toshiba 43 Smart LED TV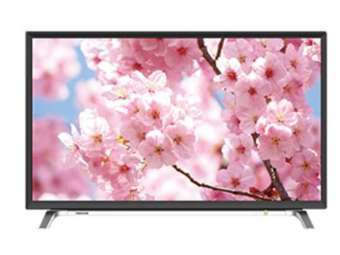 Best sound quality
Those looking for quality and longevity will always rely on the reputable Japanese company, Toshiba. This impressive instrument offers top-quality sound and full HD visual display so you can always expect a terrific experience every time.
Connecting to your favourite entertainment platforms has never been more comfortable with this visually attractive and intuitive interface. A push of the button is all that is needed to begin your entertainment time.
Pros:
Full 1080p resolution
Dolby Digital Plus
Screen Mirroring
Two 10-watt speakers
Cons:
Some users have experienced issues with the picture taking time to load after being turned on
Check prices on Lazada
Check Prices on Shopee
10. Samsung AU8000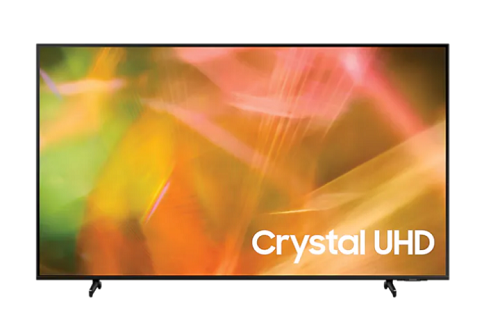 Best Samsung Smart TV
If you're looking for a 4K TV that can do it all, look no further than the Samsung AU8000.
Samsung's AU8000 is one of the sleekest and most beautiful 4K TVs on the market. With its crystal-clear display and life-like colour, this TV will give you an immersive experience unlike any other. Plus, with voice assistant technology, you can control your TV with just your voice.
Pros:
Great picture quality
Life-like colour vibrancy
A variety of connection options
Smart TV technology allows you to control your TV with just your voice.
Cons:
There have been some complaints from users who have received a faulty device, which requires a return/repair process by the supplier.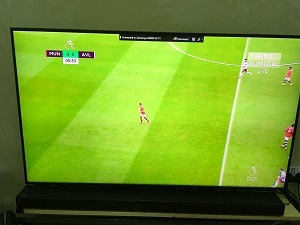 Check prices on Lazada
Check Prices on Shopee
11. SONY BRAVIA XR X90J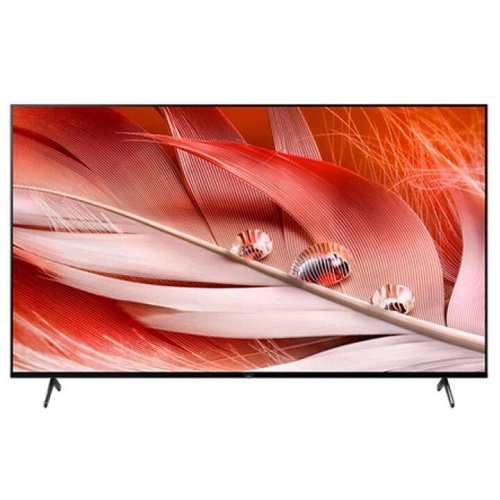 Best high-end Smart TV
The BRAVIA line of home entertainment products offers an unprecedented variety and selection of the ultimate in picture quality.
This stunning 4K Ultra HDTV has TRILUMINOS PRO™ technology for breathtaking color accuracy and PRECISE CONTROLLED BACKLIGHTING for superb contrast. With BRAVIA CORE™ you can enjoy streaming high-quality movies right on your TV. Plus, the intelligent motion processing ensures a smooth, cinematic experience. So whatever you're watching, it's sure to look amazing.
Pros:
Great 4K resolution
Precisely controlled backlighting
Intelligent motion processing
Wide range of connectivity options
Cons:
The TV does not offer pre-installed contents like other models in the review, meaning that you might need to update older content.
Check prices on Lazada
Check Prices on Shopee
12. HiSense 32A5200F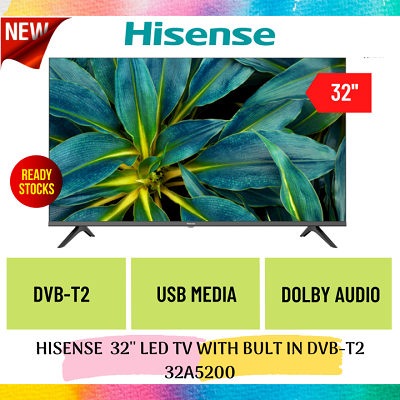 Best affordable Smart TV
The HiSense 32A5200F Smart TV is a great product for those who are looking to get the most out of their television viewing experience. With its HD resolution and bezel-less design, this TV offers a sleek and modern look that is sure to impress. In addition, the Dolby Digital audio system provides premium sound quality, while the built-in MYTV feature allows you to access your favorite programming with ease.
And thanks to the Vivid Digital Pro technology, you can enjoy rich and realistic images like never before. Finally, the Media Player lets you watch movies and other media files directly on your TV screen.
Pros:
Great image quality
Built-in MYTV access
Dolby Digital sound system
Media Player for movies and other media files
Cons:
Some people also complain about the lack of processing power when using non-native content.
Check prices on Lazada
Check Prices on Shopee
Top Smart TV Brand in Malaysia
Sony is a Japanese multinational conglomerate corporation headquartered in Kōnan Minato, Tokyo. Its diversified business is primarily focused on electronics (TV, gaming consoles and lenses), gaming and entertainment (movies and music).
Samsung Electronics is a multinational electronics and information technology company headquartered in Suwon, South Korea. It is the flagship subsidiary of the Samsung Group as well as the world's largest mobile phone and semiconductor manufacturer.
LG Corporation, formerly Lucky-Goldstar, is a South Korean multinational conglomerate corporation. LG has subsidiaries such as LG Electronics, Zenith, and Technicolor and operates over 80 companies around the world including Canada, Brazil and Argentina among others. Panasonic
HiSense is mainly known for its range of smart TVs sold in the U.S, Canada and Australia. The HiSense brand was first introduced at the International CES 2012 as a Chinese company producing LED televisions under the Haier Group.
What Is A Smart TV?
A smart TV is a traditional TV set with built-in digital sound and video speakers, wireless connection capability, and integrated wireless Internet and online web browsing capabilities. Smart TVs are a new technological convergence of televisions, computers, and other digital media players. They come in many shapes and sizes, are priced from a few hundred dollars to several thousand dollars, and run on many different types of operating systems. One can purchase a new television and then immediately download free software that will allow the television to interact with a wide variety of media files.
The Internet also plays an important role in the smart tv experience. One of the more innovative features of smart TVs is the availability of streaming content. This technology enables users to access live and recorded television broadcasts, as well as recorded on-demand TV programs, directly from their smart TVs. Most smart TVs have built-in DVR card slots, so one does not need to buy additional software to record television programs. The recorded content can be played on the television at a later time, while the viewer watches a program they previously recorded. This ability to record content for future playback is what sets smart TVs apart from regular TVs.
Conclusion
The best Smart TV is the one that best fits your area and budget. This list tried to cover all the best-selling Smart TVs in Malaysia across budgets and sizes. If you are looking for a particular brand, we also got that covered.
FAQs
What are the best tv brands in malaysia? 🇲🇾
The best tv brands in Malaysia are Samsung, Sony, Sharp, HiSense, Russell Taylors, and Toshiba. Most of these brands also already have their own local warranty in Malaysia.
How can I buy Smart TV in Malaysia?
Smart TVs are rapidly becoming a common feature in all homes in Malaysia. There was a time that top-of-the-line entertainment centres such as these were something only the very rich could afford, but now where are quality options available to all. No matter your budget parameters, there is a quality entertainment option available for you.
You will find a wide variety of options available at the appliance centre in your local mall. Online options are also available in vast amounts but can be harder to choose from.
What are the popular Smart TV in Malaysia?🖥
These are hottest Smart TV in Malaysia this year:
Samsung 55 inch UHD Smart TV 4K
Sony KDL-48W650D 48' Bravia Full HD Internet TV
Sharp 40-inch Full HD LED Smart TV
How much is the smart tv price in malaysia?
The smart tv price in Malaysia is between RM700 - RM2,000 depends on the screen size, brands and functionality. Find out more in this post here.
Click here for other electronics product related articles.
This article was brought to you by BestAdvisor.my
Disclaimer: This is the opinion of the writer or publication. We only recommend products or services that we have tested and tried ourselves or have done in-depth research with positive external reviews and find them to be useful for everyone. The products/services shown are available upon the publication date. The availability may change from time to time. If some of them are not available, please email us at [email protected]. Thank you!
Last Updated on