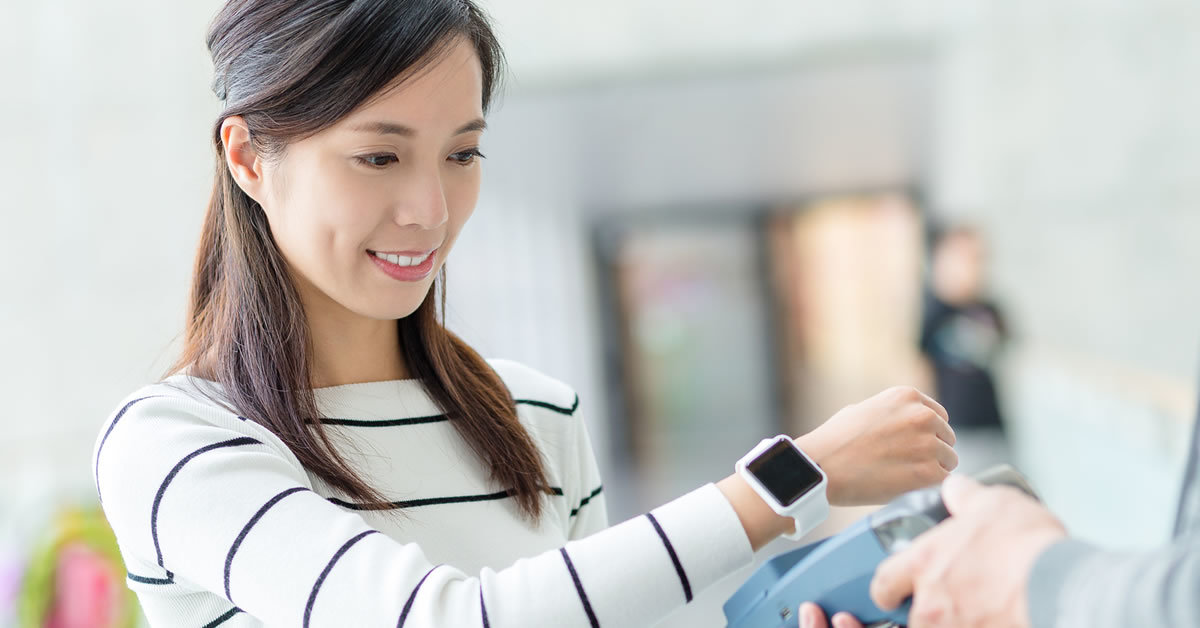 Whether you are trying to stay active at home or lucky enough to still clock in on your physical activities outdoor, one of the best companions to have is a smart watch. When it first came out, we saw a lot of fitness enthusiasts strapping this on their wrist.
Contrary to when it first came out, smartwatches also now come in a wider price range. This means that it does not have to hurt your pocket to own one. The key is to know the most important features that you are looking for in a smart watch. This way, you can avoid overspending for features that you actually will not be of use for your lifestyle.
Here are the quick comparison table (scroll right for more)
12 Best Smart Watches in Malaysia
Here are 12 of the best smart watch in Malaysia.
#1 – Xiaomi Mi Band 5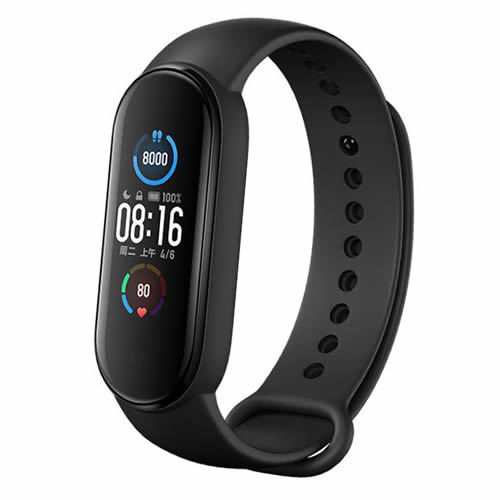 Best smart watch for Daily/ Casual Use
One of the main selling points of the Mi Bands is their subtle yet versatile design. This version has upgraded its core fitness features, but the classic design that we love was retained. Battery life is much longer, too at 10-14 days with regular use of the fitness tracker options.
XiaoMi Mi Band 5 is light enough to accompany you throughout your workout and also sleek enough to wear even during your business meetings.
Fitness and sleep tracker
Heart Rate Monitor
Touch Screen
High-quality silica band
Long 14 days battery life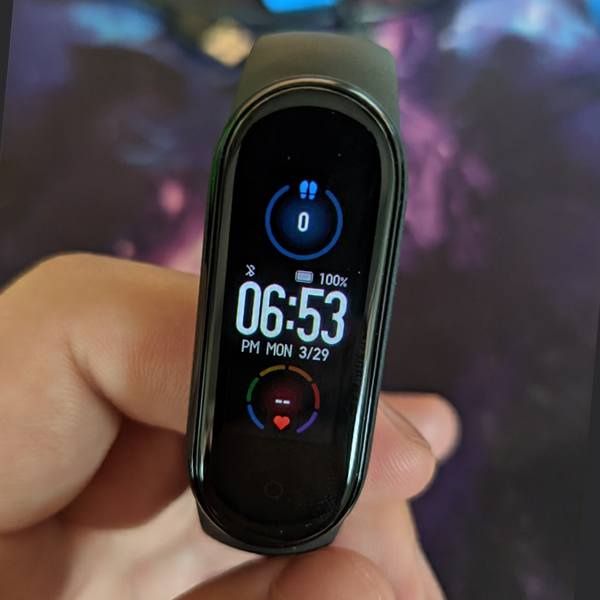 Why Buy This
One of the best things about Mi Bands is their comprehensive data collection and analysis via the MiFit app. This makes up a lot for the limited screen display, although this latest version can already show your heart rate and steps in one glance. Since it is lightweight, it's not a bother to wear at night. We highly recommend to take advantage of the sleep monitoring feature of this Smartwatch, which is one of the best smart watches you will get from this price-range.
What we don't like
Unfortunately, even the global versions of the app have limited NFC support. Customization for watch faces is also limited if you are not in China. Overall though, this is a great budget-friendly smart watch for active and casual use.
Check prices on Lazada
Check Prices on Shopee
#2 – Apple Watch Series 6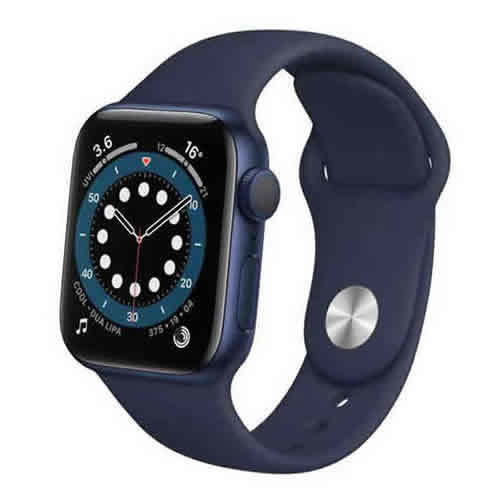 Premium watch
Apple's smart watch line has been a hit and miss in the recent years. So far, the best we've found is Series 6, which now comes with all the necessary features we are looking for in a smart watch (and not just as a fitness tracker). This is your own wearable PDA, which looks elegant enough to wear in any outfit. It also allows synchronization of your media like podcasts and music.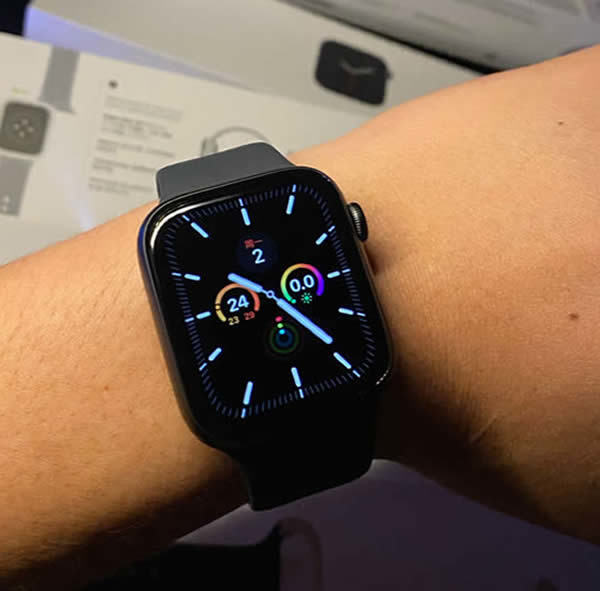 Why buy this
If not for its price, we even recommend this smartwatch for kids because of all its security features. There was a famous story about someone who was saved by his Apple Smart Watch while exercising outdoors because of its emergency call feature. Apps also run faster and more smoothly in this version compared to it's previous version.
What we don't like
The always-on display can be bothering. Even if you set it to dim, there is still brightness that may be bothering when wearing it during your sleep. The battery capacity also only last for 18 hours. With that, this isn't the kind of watch you'd like to take to bed.
Check prices on Lazada
Check Prices on Shopee
#3 – Samsung Galaxy Watch Active 2 R830 with Blood Pressure Monitor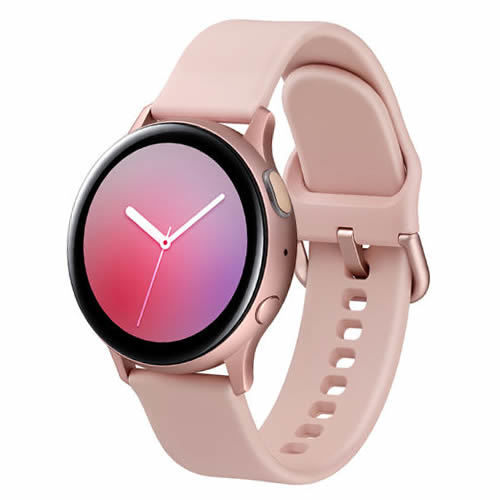 Best blood pressure monitor for active wear
Our favorite VO2 Max monitoring from Galaxy Watch 3 is still as accurate in this version. Samsung Galaxy Smart Watch comes with one of the most elegant look, without compromising its durability. It works on Samsung Tizen Operating System so you can expect all feature and apps to work smoothly. This is a watch meant to keep up with your active lifestyle both in the hardware and software department.
Blood pressure measurement is supported in this smartwatch. The blood pressure device uses pulse wave analysis and Heart Rate Monitoring sensors to track and measure blood pressure. The program then analyzes your calibration value and how blood pressure changes to determine the blood pressure.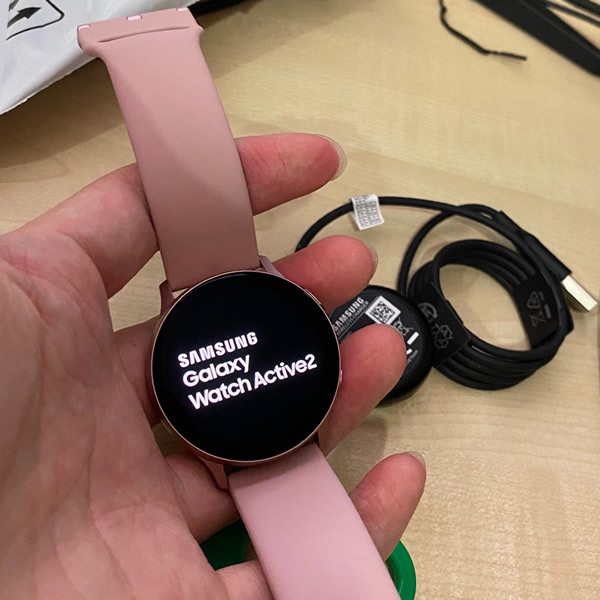 Why you should buy this
One of the significant updates in this smart watch is the running coach, which is ideal for those who like to take their smart watch everywhere. But, that's not the best part about this watch. It is comfortable enough to wear around regardless of your activity, and yes, that includes sleep. It even comes with an LTE model if you want to further upgrade this into a business smarth watch, as well. This is one of the best smart watches for women.
What we don't like
Compared to other budget-friendly smartwatch, you get limited number of apps that you add with your Galaxy Watch. The battery life also needs to improve. At only 40mm, you may need to charge more especially when activating workout functions.
Check prices on Lazada
Check Prices on Shopee
#4 – Fitbit Versa 3 Fitness Tracker Watch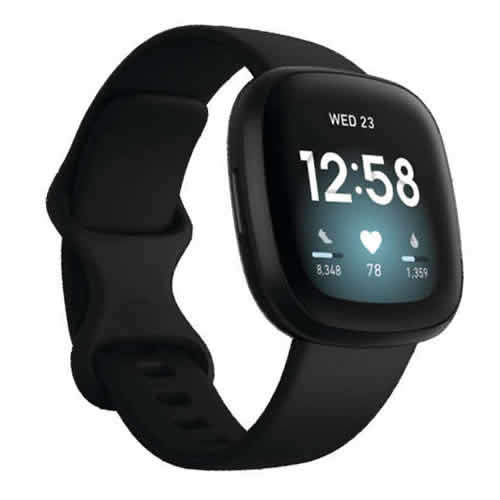 Best fitness tracker
Fitbit has never disappointed when it comes to the performances of their fitness smart watches. However, Versa 3 easily stands out for its precision in measuring basic vitals including your heart rate and sleep analytics. It is also light and comfortable enough to wear in almost any activity.
Voice control
Sleep Scoring & heart rate monitor
Store and play over 300 songs right on your wrist
Up to 6 days of battery life with regular use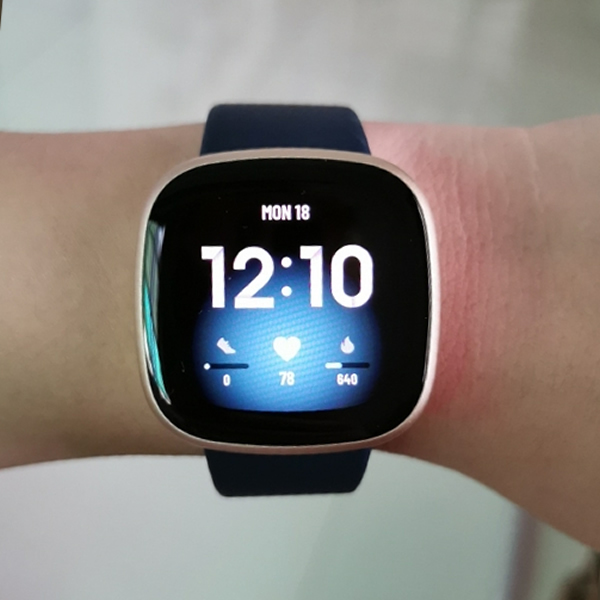 Why buy you should buy this
It offers great value for money, given its performance quality and features. In fact, when you register for a premium Fitbit account, you get a better analytics of your fitness and sleep performance. Even without this account though, Versa already gives you a great overview of your activities and fitness level. We also love the wider, square display of this version.
What we don't like
The requirement for premium accounts to unlock some of the features can be troublesome. Although Spotify is already supported by Versa 3, you still cannot play your downloaded music, which just defeats the purpose.
Check prices on Lazada
Check Prices on Shopee
#5 – Honor Band 5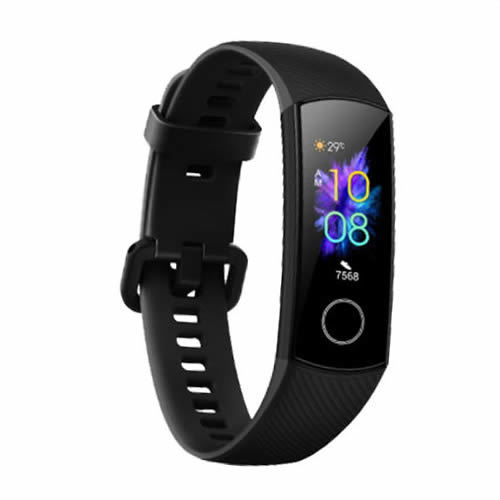 Best Entry-level Smartwatch
Huawei has released a couple of smartwatch in the recent years and nothing still beats the comfort and performance of Honor Band. It's literally a strap on band that gives you so many features in such a small packaging. The band is made from high-quality silica gel that can withstand wear and tear, so it's a great outdoor watch, too.
Blood Oxygen Monitoring (Blood SpO2 levels)
Sleep Monitoring & heart rate monitor
Activity Tracking and Recording
14 days long battery life
5 ATM Waterproof (which means you can also wear this while swimming)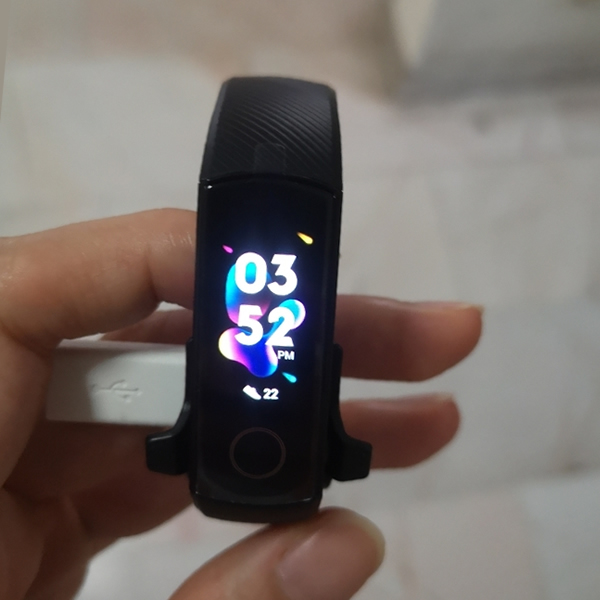 Why you should buy this
We can guarantee the durability of this watch, and when we say "durable" that includes lots of bumping yet the display remains intact after months of use. While there are no standout features compared to its budget-friendly counterparts, you are sure to find the pre-programmed exercise monitoring to be a useful feature especially if you are new to doing physical activities.
What we don't like
Well, one of the main yet expected complaints is the compatibility issues of this watch with iOS phones. Clearly, this works best with your Huawei phones or any other Android units.
Check prices on Lazada
Check Prices on Shopee
#6 – Xiaomi Mi Fit Huami Amazfit BIP Mi Fit Latest Waterproof IP68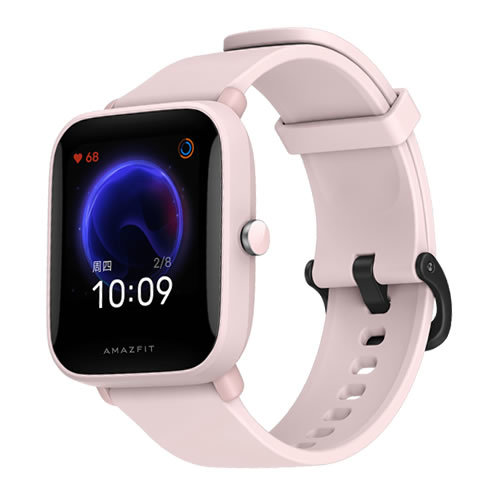 Best for outdoor/extreme activities
Looking for a watch that is as extreme as you? Go for this BIP Mi Fit. This one is made for sports so you can be assured of its durability, top performance, and relevant features. You can use either the MiFit or Zepp app to make the most out of these features.
English User Interface (for all Malaysia bought items)
Long battery life (up to 9 days)
Heart rate monitor
GPS – can track your route, distance, and speed
Wifi and Bluetooth connectivity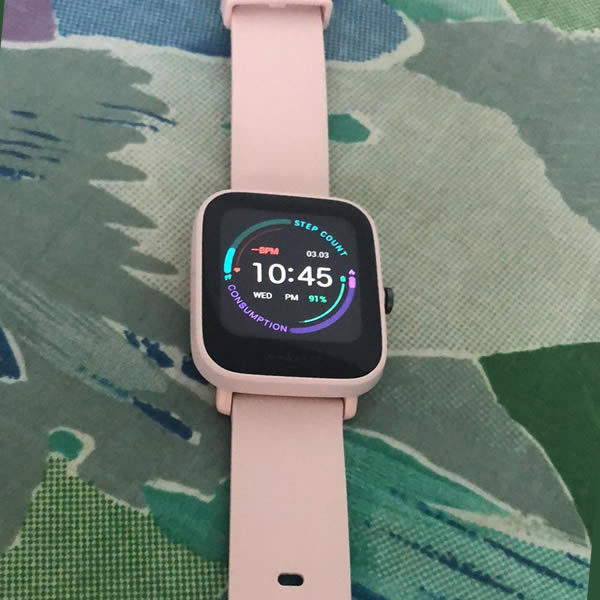 Why you should buy this
Our favorite from this watch, apart from its "sports" friendly features is its transreflective color display. It is enough for you to see all the details in your smart watch but it's not too bright or intrusive. Xiaomi has so far perfected the display technology for smart watches. It is lightweight enough that you can comfortably wear this from ridge to reef.
Check prices on Lazada
Check Prices on Shopee
#7 – Apple Watch SE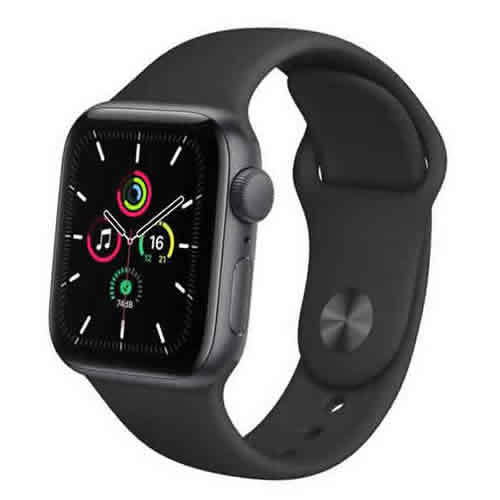 Best smartwatch for casual wear
We're always on the look out for the budget versions of Apple products so this release was not surprising. What was surprising though, in a positive way is how this smartwatch actually delivers. Features and performance were not compromised by the price, which is often the case with most apple products. You can get a premium product, with the reliable Apple retina display for less than RM 1,200.00. That is already quite a steal for an Apple smartwatch.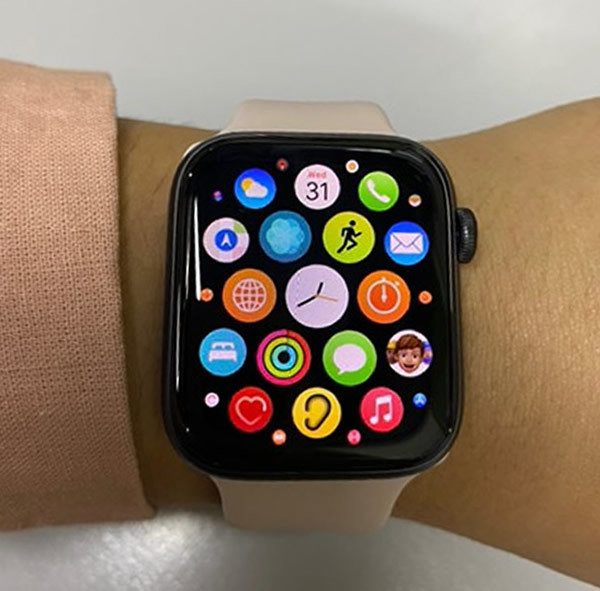 Why you should buy this
If you are currently on iOS but do not want to splurge on an expensive smartwatch, you have SE to the rescue. Much like the rest of the Apple smart watch series, you can also take your calls and texts from your watch. The fitness tracking is on-point and have performed with precision with diverse activities which includes heart rate monitor too. It comes with LTE options, as well, but this may drain your battery faster.
What we don't like
Battery life is our main struggle with this watch. With the always-on display mode and the fitness tracking activated, you'll find yourself re-charging your watch after two days. You get better battery performance with cheaper smartwatches.
Check prices on Lazada
Check Prices on Shopee
#8 – Samsung Galaxy Watch 3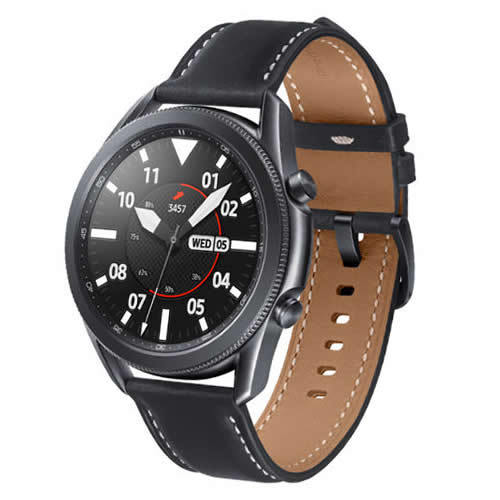 Best as business watch
It is almost impossible to not drool at this smartwatch glow-up. That is why we put this under our favorite business casual smartwatch. It looks so sleek yet you also get to enjoy the generous features behind the design, including the FDA-approved ECG readings.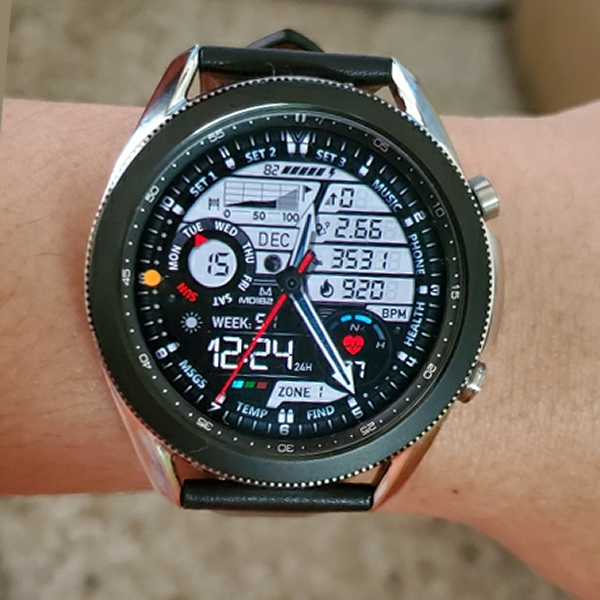 Why you should buy this
This is so far one of the best Android smartwatches in the market in terms of built and performance. It tracks different fitness activities accurately while giving you a comfortable display of all the information you need. Accessing notifications is also easier than it looks with Galaxy Smart Watch 3.
What we don't like
This can feel a bit heavy for your regular workouts because of the leather straps. We're still waiting for the official rubber or silicon strap options for this.
Check prices on Lazada
Check Prices on Shopee
#9 – Xiaomi Haylou LS01 1.3 Inch Smartwatch Malaysia Model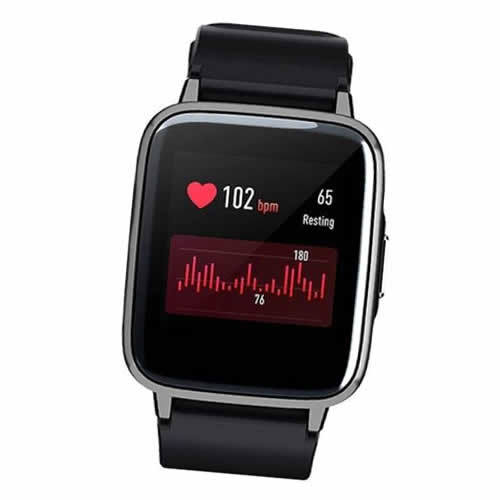 Best budget-friendly smartwatch
This Malaysian configured version of Xiaomi Haylou is a huge hit among students and the budget-conscious buyers. It's a decent catch for its price, especially it's battery life. No other smartwatch of this price range offers battery life of at least 10 days like Haylou.
Continuous heart rate monitor
Run Round motion track
Sports Mode (running, cycling, climbing, yoga, spinning, etc.)
IP68 Waterproof
Why you should buy this
If you are looking for a starter smartwatch that requires minimal maintenance, this is the perfect match for you. It gives you all the popular features in a smartwatch including heart rate and sleep monitoring. The best part is, it includes local Malaysian warranty, already!
What we don't like
You may have a struggle with the display of this smartwatch, though. It's still not optimized to display text messages and other longer notifications.
Check prices on Lazada
Check Prices on Shopee
#10 – Fitbit Inspire 2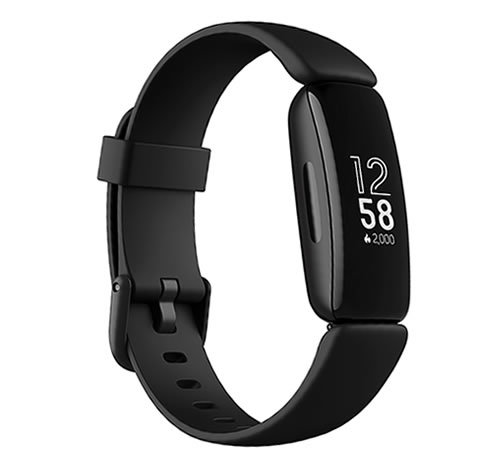 Best for its battery life
Fitbit has been pretty consistent with the stability of their features in terms of fitness tracking, but the battery life & performance of Inspire 2 is just amazing. Even when the activity trackers are used throughout the day, you will probably not find yourself needing to charge in the next five or more days.
Why you should buy this
Fitbit offers 1-year free subscription to their premium accounts when you buy Inspire 2. This is a great deal and will help you make the most out of your smartwatch, especially if this is your first time to use one. The premium account introduces you to all the best features of Fitbit watches and long battery life up to 10 days. Other than this, Inspire 2 fits perfectly and feels so light when worn.
What we don't like
The side control of the smart watch can make activity tracking messy at times. Other than this, all other features are pretty stable and easy to get used to.
Check prices on Lazada
Check Prices on Shopee
#11 – Huawei Watch Fit Smartwatch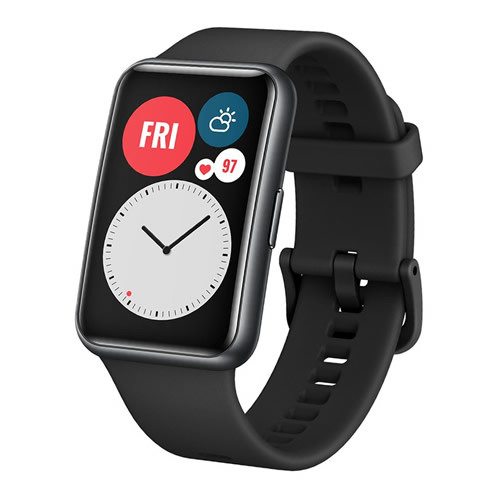 Best for Active Lifestyle
Finally, a smartwatch that delivers great results for real fitness activities from Huawei. This is more for those who maintain a workout routine and want to keep track of their gains and progress. The snug fit of the watch makes a great companion whether you are out for an outdoor run or a two-hour session at the gym.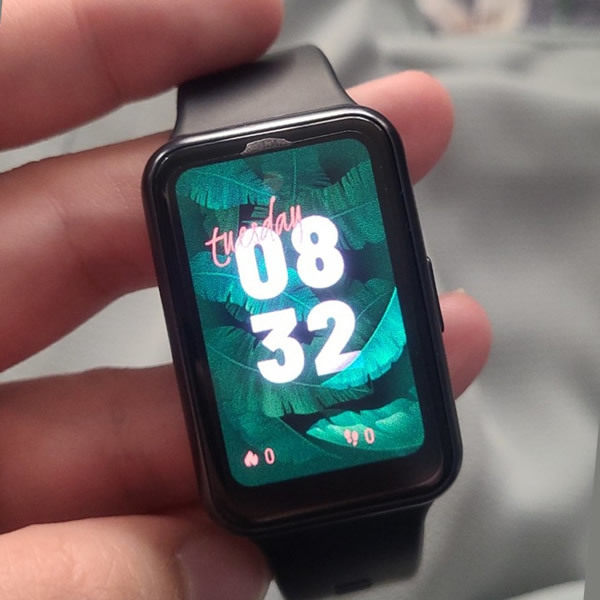 Why you should buy this
You get great value for money with Huawei Fit, especially if you have been an avid Huawei user in the past. The app gives one of the best activity reports following every workout. Can't go to the gym? You can use the pre-installed exercise programs and follow it through your watch. The customization options are great, too! You can buy a lot of watch faces, as well as other accessories for your Huawei fit even here in Malaysia.
What we don't like
It does not let you play music, when using it away from your phone. Text replies are also not possible with this model, yet.
Check prices on Lazada
Check Prices on Shopee
#12 – Oppo Watch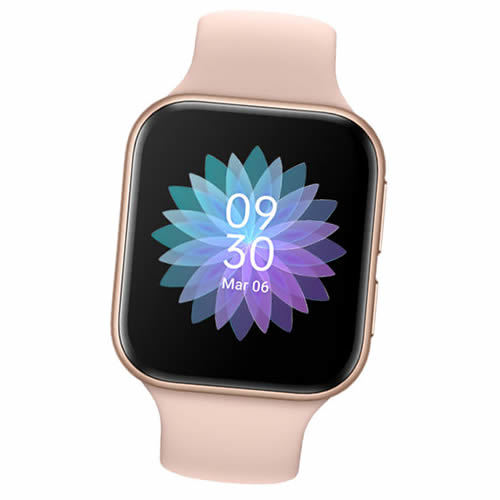 Best as casual watch
Oppo offers a good mix of business and fitness watch in this release. It definitely looks as sleek as Apple watches, design-wise especially with its AMOLED construction and display. It also comes with GPS already so you can wear this for your quick runs and walks. other colors make it a great fashion statement, as well.
Why you should buy this
You'll be amazed with how fast this smartwatch charges. In less than 30 minutes, you can use your smartwatch again with its full features on from wear OS by Google. It has pre-installed exercise programs, heart rate monitor, too from morning stretches to high-intensity exercises. It's easier and cheaper to customize this watch, too compared to its Apple and Xiaomi counterparts.
What we don't like
Battery certainly needs improvement especially if you will be using this a fitness watch. GPS and other monitoring features drain the batter fast and you may need to recharge within 24-36 hours.
Check prices on Lazada
Check Prices on Shopee
What to look for the best smart watch?
With so many smart watches coming out of different price range, it can be quite confusing to focus on the features that really matter. For us, all the smart watches feature here to pass the criteria for "basic" features that make them a worthwhile investment, as well as an assistive purchase rather than a redundant one.
The top feature to look out for to make sure you get the most out for your smart watch are:
Push notifications – You will find it extremely convenient not to have to constantly reach for your phone. You can filter your notifications, and simply pick up your phone for the most important ones. This is particularly useful when you are at a work meeting or in the middle of a workout.
Pedometer – This is a minimum requirement. It simply motivates you to move more, regardless of how accurate it may be. It helps you set a goal for yourself, which you can easily measure through your own fitness band.
Sleep monitoring – We never thought there would come a time when a piece of technology as simple and familiar as the smart watch could give us a glimpse into our sleep patterns. Combined with a step tracker, these two features simply remind us that movement and enough sleep are key to wellness.
Lightweight – An ideal smart watch should feel like you are not wearing anything, especially because you are supposed to wear this while working out and sleeping.
Check our top choices for Smart Watch Price in Malaysia:
FAQs
What are the best brands of smart watches in Malaysia?
Some of the best brands of smart watches in Malaysia are Xiaomi, Honor, Samsung, and FitBit.
How do I choose a smart watch in Malaysia?
Some smart watches can be way too expensive for your needs. So, it is important to know first what you will need the smartwatch for. They can be used for fitness tracking or simply a business gadget. Determine if you will be using it outdoor most of the time, then you will have to pay extra price for GPS. Make sure that you are not paying for features you do not need.
How much does a smart watch cost in Malaysia?
Depending on the brand and feature of the smart watch you choose, you can buy it for RM800-1,000.
Are Smart watches A Waste Of Money?
Smart watches are a great investment for those who are always looking to track information such as their heart rate, steps, and more.
These smart watches are fully integrated with other devices including your smartphone providing a high-end option on the go. By having this smartwatch on, it offers a long list of features including being able to track how you are doing from a fitness perspective.
If you are someone that tends to work out a lot, a smartwatch can go a long way in making your life easier without having to guess about calories burned or steps walked during the day.
Are Smart watches Really Safe To Wear?
New technology is exciting, but it can also be intimidating. If you're concerned about smart watches, you'll be glad to know that the FDA has stated that these devices are safe to wear.
A smart watch can emit traces of radiation, but it's such a small amount that it won't have any effect on your health or well-being. A device like a smart watch cannot alter your DNA.
Cell phones, fitness trackers, smart watches, and other types of technology have been researched heavily, but they haven't been linked to any health problems. You can wear a smartwatch without having to worry. Just make sure you find a device that's comfortable to wear.
Can A Smartwatch Work Without A Phone?
Most smart watches can be used without a phone. Some of the most popular watch models are able to connect to a wifi network, which means that you'll be able to enjoy all of the watch's features even if your phone isn't within Bluetooth range.
While most people bring their phones with them everywhere that they go, there are a few benefits to purchasing a watch that doesn't require a phone. For example, you can leave your phone at home while you go for a run. You'll also be able to use your watch if your phone is missing or is in need of repairs.
Can You Listen To Music On Your Watch?
While not all smart watches on the market offer the same array of features, you'll be able to play music through these devices in most cases. Many smart watches include the same kinds of features that you can enjoy on your smartphone.
In many cases, a smart watch will be compatible with apps like Pandora or Spotify. You may also be able to play music that you have purchased on your device.
Before purchasing a new smart watch, you'll want to look closely at the device so that you can see which features are and aren't offered. Find out which apps the device is compatible with so that you can get the experience you're after.
Does A Watch Need A SIM Card To Function?
Generally speaking you don't need to SIM card for a smart watch. Most of them link with a phone that already has one or link to a device via WiFi. They are considered an accessory to a phone and not an actual handset themselves. That being said, there are some models that do need their own card.
Generally models that need their own SIM card are those aimed at young children or for people who want to be able to use their watch even when far away from their phone for things such as making calls. If you need this functionality be specific when searching for your next smartwatch.
Should You Get A Satch Or A Fitness Tracker?
If you're trying to decide between a smart watch or a fitness tracker, you'll want to think about why you're purchasing the device. Are you primarily interested in tracking your steps or the number of calories you've burned, or do you want other information as well?
More often than not, a smart watch is going to be more expensive than a fitness tracker, so you'll need to consider if those features are worth paying more for. You should also think about what you'll want in the future. If you think you'll want access to smart watch features later on, you may find that it makes sense to invest in one of these devices now.
Apple Watch VS Fitbit, Which one should you choose?
Depending on your needs, Fitbit and Apple Watch both have a lot to offer. With pretty similar price points, both of these offerings will work as a fitness tracker, allow you to view messages, and perform a number of other different functions.
People who own an Iphone will generally want to use an Apple Watch as they are able to integrate the watch with a large number of different features and they will have access to Siri on their watch.
People who just want to use it for fitness tracking will generally want to choose the Fitbit as it has more fitness related features and automatically tracks more information than Apple.
Click here for other electronics product related articles.
This article was brought to you by BestAdvisor.my
Disclaimer: This is the opinion of the writer or publication. We only recommend products or services that we have tested and tried ourselves or have done in-depth research with positive external reviews and find them to be useful for everyone. The products/services shown are available upon the publication date. The availability may change from time to time. If some of them are not available, please email us at [email protected]. Thank you!
Last Updated on