Whether you are trying to stay active at home or lucky enough to still clock in on your physical activities outdoor, one of the best companions to have is a smart watch. When it first came out, we saw a lot of fitness enthusiasts strapping this on their wrist.
Some people even exchange their good old fashion watches for a smartwatch. Gradually though, more people are seeing the convenience of owning one. Apart from monitoring your workout progress, smart watches also prove to be reliable partners in monitoring our overall health.
Contrary to when it first came out, smartwatches also now come in a wider price range. This means that it does not have to hurt your pocket to own one. The key is to know the most important features that you are looking for in a smart watch. This way, you can avoid overspending for features that you actually will not be of use for your lifestyle.
Here are 10 of the best smart watch in Malaysia.
#1 – Honor Band 5 AMOLED Smart Wristband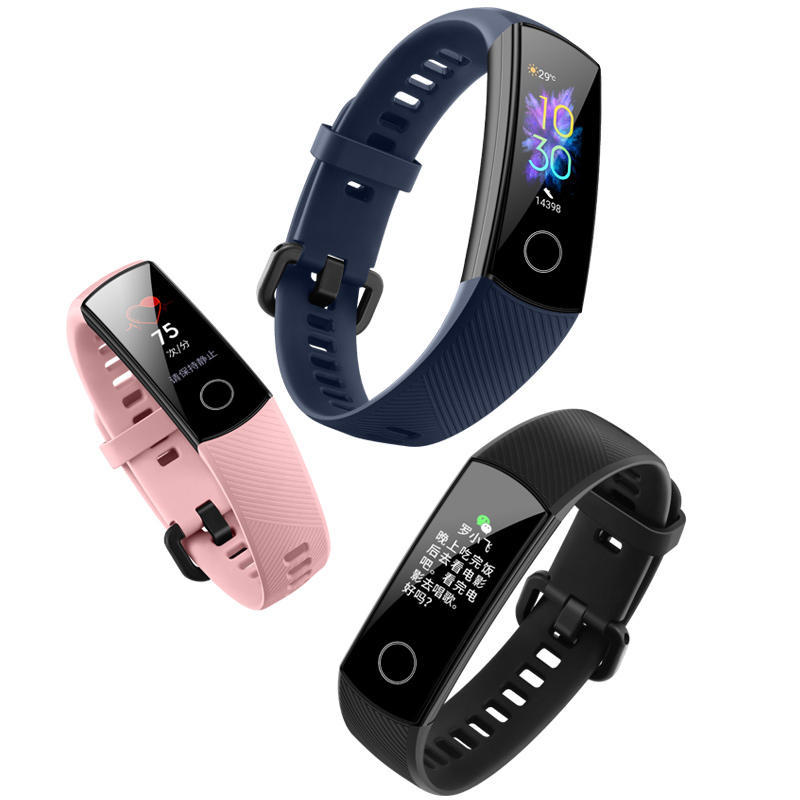 Huawei has recently joined the Smart Watch market and has packed their Honor band with all the features you need, but for a much lesser price. This band includes the following features:
Blood Oxygen Monitoring (Blood SpO2 levels)
Sleep Monitoring
Activity Tracking and Recording
5 ATM Waterproof (which means you can also wear this while swimming)
One of the great things about Honor band is that it can connect to almost any OS. While it is programmed for the Huawei health app, you can still access some of its functions via iOs and Android.
Check prices on Lazada
Check Prices on Shopee
#2 – Xiaomi Mi Fit Huami Amazfit BIP Mi Fit Latest Waterproof IP68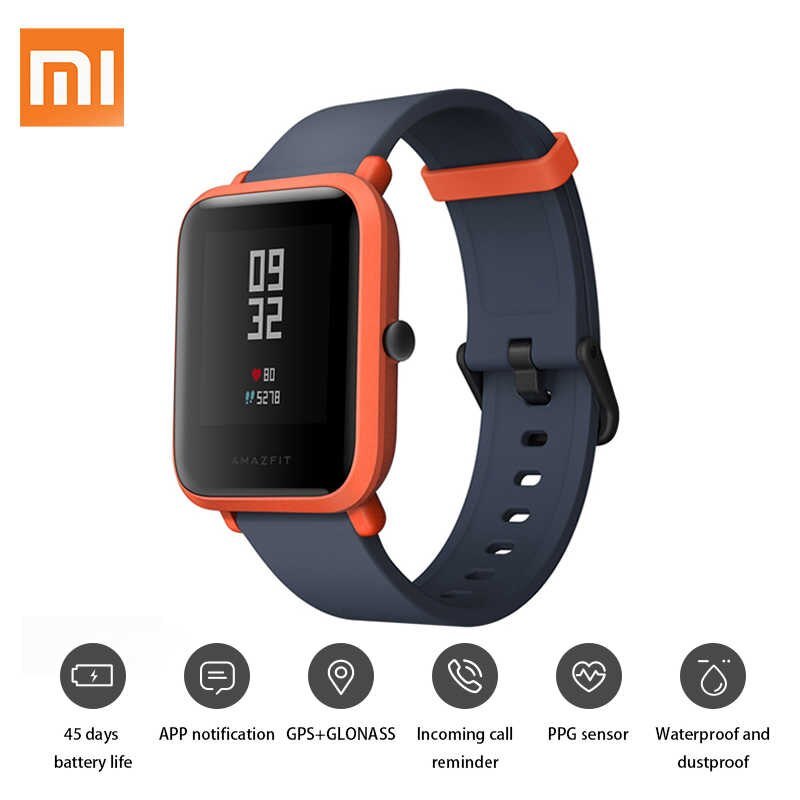 Xiaomi has one of the widest range of fitness bands and smart watches, but this one tops our list mainly because of the fashion-forward design of the watch. Apart from that, this is also one of the most affordable smart watches in the GPS-enabled category. So it's definitely a steal!
English User Interface (for all Malaysia bought items)
Long battery life (up to 45 days)
GPS – can track your route, distance, and speed
Wifi and Bluetooth connectivity
This is a great buy for those who are fond of outdoor activities, especially because it is light enough, you won't even notice you are wearing it.
Check prices on Lazada
Check Prices on Shopee
#3 – Xiaomi Mi Band 4
We've been huge fans of the Mi Bands series, and the updates on Mi Band 4 is worth the upgrade! Mi Band has made smart watch experience simpler and more accessible for buyers.
Fitness and sleep tracker
Heart Rate Monitor
Touch Screen
High-quality silica band
Like its other high-end counterparts, you can also connect your phone's push notifications to your MiBand. We like its subtle look, too, so it can be worn even with your casual get-up without looking off.
Check prices on Lazada
Check Prices on Shopee
#4 – M4/M3 Smart Watch Fitness Tracker
If you re on a budget but would like to try out smart watch, this is a good start. There are a lot of new budget-friendly bands out there, but most of them either lack the necessary feature or are simply low quality.
Step and calorie count
Sleep monitoring
Heart rate and blood pressure monitoring
Alarm clock
You get almost all the basic functions of a fitness band with this Smart Watch. Plus it comes with the full-colored display already, quite a steal for its price.
Check prices on Lazada
Check Prices on Shopee
#5 – Smart Watch HD Touch Screen Bluetooth Smartwatch Phone SM0156
Elegance and function in one. This is a popular chance among women. It looks sleek enough even for business casual outfits but is also functional enough for your fitness needs.
Sync your phone's push notifications from calls to social media
Android and iOs compatible
Sim-card slot, allowing you to call directly from your watch
Step counter
This Smart Watch is more suitable for people on the go, particularly those who work from anywhere. It's a good extension of your business gadgets, too.
Check prices on Lazada
Check Prices on Shopee
#6 – Xiaomi Haylou LS01 1.3 Inch Smartwatch Malaysia Model
Make sure to choose the global version so you can set it to English interface. Otherwise, this is a great band for sports enthusiasts, and the larger LED screen allows you to enjoy its functions even more. We particularly love the breathing training included here.
Continuous heart rate monitor
Run Round motion track
Sports Mode (running, cycling, climbing, yoga, spinning, etc.)
IP68 Waterproof
Contrary to other Xiaomi models, data sync are done through the Haylou Sport.
Check prices on Lazada
Check Prices on Shopee
#7 – Smart Bluetooth Smart Watch T8 with Camera Support
This can be your newest work assistant. You can basically control your phone through this watch. Bonus is it looks sleek enough to be worn with a dress.
Micro sim card slot for making and taking calls/messages
Remote control for the phone to take photos/videos
Built-in 0.3 MP Camera
Perfect Bluetooth intelligent technology
For Smart Watches like this, Bluetooth technology is crucial to ensure seamless interaction between your mobile phone and the watch. This has one of the most stable Bluetooth connection among the Smart Watches out there.
Check prices on Lazada
Check Prices on Shopee
#8 – Samsung Galaxy Watch Active 2 R820
We have been eyeing Samsung's smart watch line but have always been swayed towards its more affordable counterparts. But this Galaxy Watch Active 2 made us caved in. It is simply one of the most multi-functional smart watches in the market today. Add to that the amazing upgrade in the smart watch's look.
Made from Super AMOLED touch screen display
The internal storage of up to 4gb
Fitness and wellness monitoring (everything you need from a fitness watch)
Customizable look
The watch looks dressy enough for any outfit, and you can play around with the straps depending on your activity for the day. Clearly and simply a must-have!
Check prices on Lazada
Check Prices on Shopee
#9 – Fitbit Versa 2
Fitbit is every active person's original favourite, and the Versa 2 just made it even more irresistible. With more accessories available, Fitbit can now compete in terms of aesthetics. Nonetheless, it has retained its fitness tracking and insights technology.
Voice control
Sleep Scoring
Store and play over 300 songs right on your wrist
Up to 5 days of battery life with regular use
Fitbit Versa 2 is now more than just a fitness watch. With its new features, it pretty much calls to be your staple watch from work to workout.
Check prices on Lazada
Check Prices on Shopee
#10 – Amazfit Bip Lite A1915 Smartwatch Fitness Tracker
Bip Lite offers that perfect middle-ground for pricing and performance. It has one of the best smart watch display, which can clearly show stats even in an outdoor setting. This has been quite a struggle for other smart watches from the same price range.
3 ATM water-resistant
All-day heart rate
Sleep tracking and insight
Sports and activity tracking
45-day battery life
It also comes with three fun yet versatile colours. You can also set different sports mode for easier tracking.
Check prices on Lazada
Check Prices on Shopee
What to look for the best smart watch?
With so many smart watches coming out of different price range, it can be quite confusing to focus on the features that really matter. For us, all the smart watches feature here to pass the criteria for "basic" features that make them a worthwhile investment, as well as an assistive purchase rather than a redundant one.
The top feature to look out for to make sure you get the most out for your smart watch are:
Push notifications – You will find it extremely convenient not to have to constantly reach for your phone. You can filter your notifications, and simply pick up your phone for the most important ones. This is particularly useful when you are at a work meeting or in the middle of a workout.
Pedometer – This is a minimum requirement. It simply motivates you to move more, regardless of how accurate it may be. It helps you set a goal for yourself, which you can easily measure through your own fitness band.
Sleep monitoring – We never thought there would come a time when a piece of technology as simple and familiar as the smart watch could give us a glimpse into our sleep patterns. Combined with a step tracker, these two features simply remind us that movement and enough sleep are key to wellness.
Lightweight – An ideal smart watch should feel like you are not wearing anything, especially because you are supposed to wear this while working out and sleeping.
Check our top choices for Smart Watch Price in Malaysia:
You might be interested in these articles:
Click here for electronics-related products.
This article was brought to you by BestAdvisor.my
Disclaimer: This is the opinion of the writer or publication. We only recommend products or services that we have tested and tried ourselves or have done in-depth research with positive external reviews and find them to be useful for everyone. The products/services shown are available upon the publication date. The availability may change from time to time. If some of them are not available, please email us at [email protected] Thank you!
FAQs
What are the best brands of smart watches in Malaysia?
Some of the best brands of smart watches in Malaysia are Xiaomi, Honor, Samsung, and FitBit.
How do I choose a smart watch in Malaysia?
Some smart watches can be way too expensive for your needs. So, it is important to know first what you will need the smartwatch for. They can be used for fitness tracking or simply a business gadget. Determine if you will be using it outdoor most of the time, then you will have to pay extra price for GPS. Make sure that you are not paying for features you do not need.
What should I look for in a smart watch?
These are the features to look out for to pass the criteria for "basic" features that make them a worthwhile investment, as well as an assistive purchase rather than a redundant one.
The top feature to look out for to make sure you get the most out for your smart watch are:
-Push notifications
-Pedometer
-Sleep monitoring
-Lightweight
How much does a smart watch cost in Malaysia?
Depending on the brand and feature of the smart watch you choose, you can buy it for RM800-1,000.