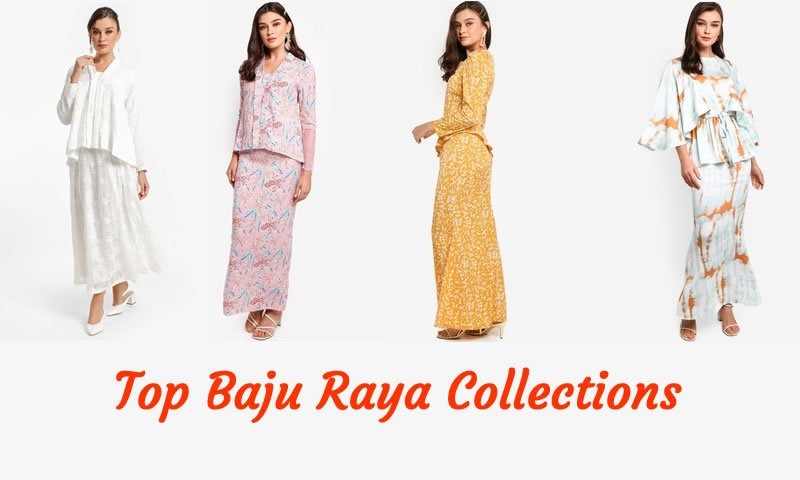 Eid al-Fitr is just around the corner and it is time to start shopping for new wardrobe for this important celebration with family and relatives. As a public holiday in Malaysia, we can expect to have a couple of gatherings to celebrate Hari Raya Aidilfitri.
For the online shop fans, we gathered the best online fashion shops that have recently launched their own Hari Raya collection. This makes shopping a lot easier, but expect a lot of people to rush through their online shopping sites starting this month to buy their own "baju raya". Here are nine options for you.
Lazada Malaysia
While we usually turn to Lazada for their affordable appliances and electronics collection, we are particularly excited for their Exclusive Launch Modish Melati, from April 10-11. While this is just a two-day event, we are confident that the collection will stay on until supplies last. They offer all sorts of textile, so we are certain you will find your kind of baju raya here. Prices start at RM 5.00
Find out more at Lazada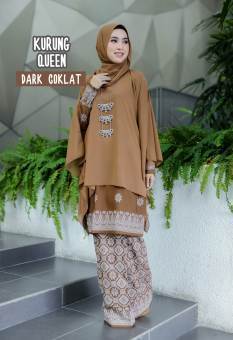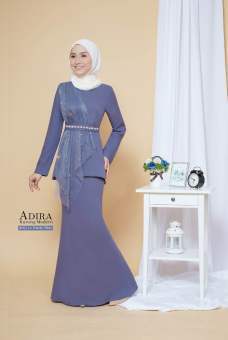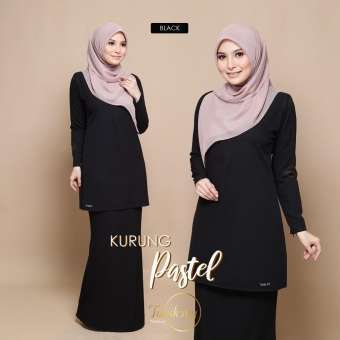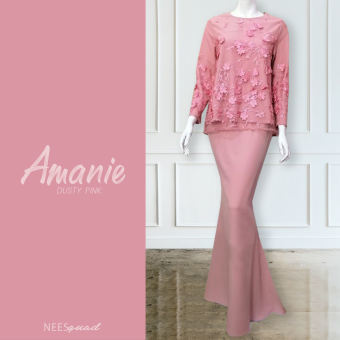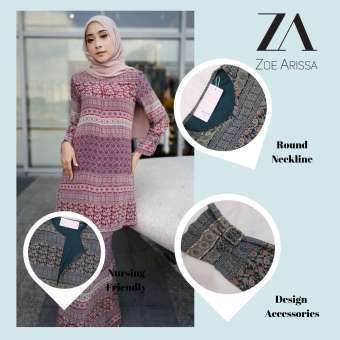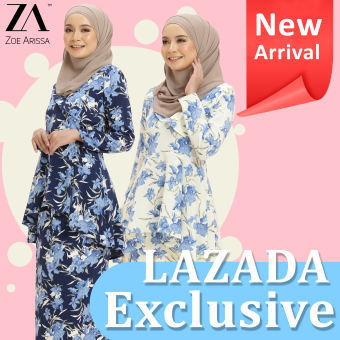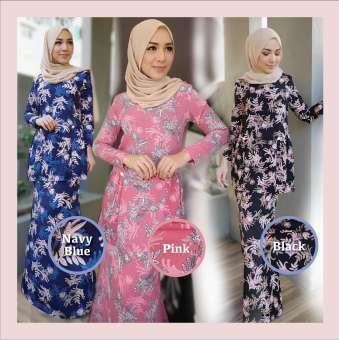 Find out more at Lazada
Shopee
Another shop that we definitely won't miss is Shopee. They have always been a go-to site for anything trending and affordable. We are glad to find that they also have curated pieces specifically for Hari Raya Aidilfitri. They even have cool options for men! Most of the items are on hand and ready to ship so you can be sure to have your new baju raya in time for Eid al-Fitr. Check out the collection here.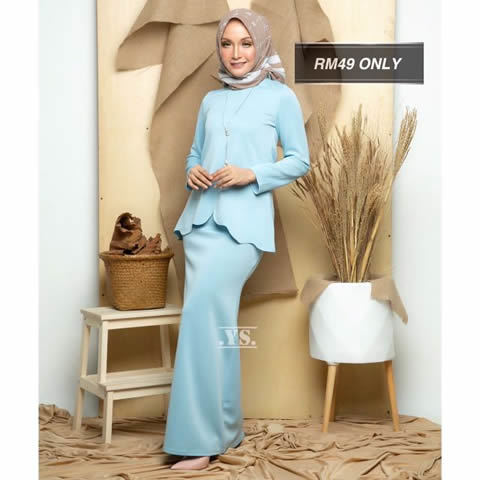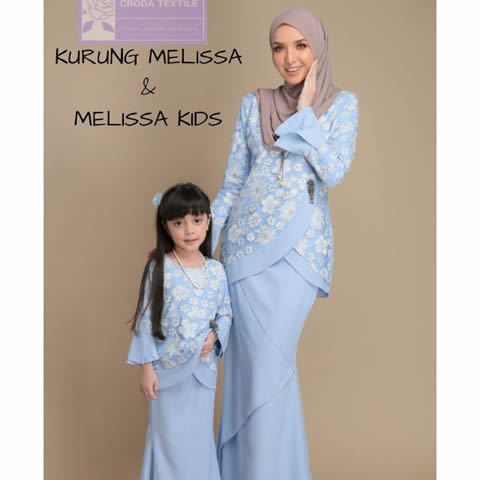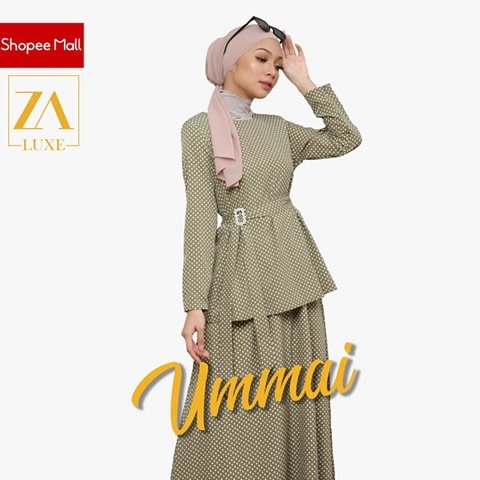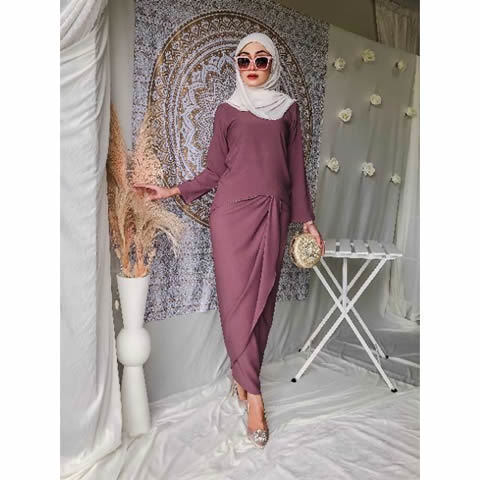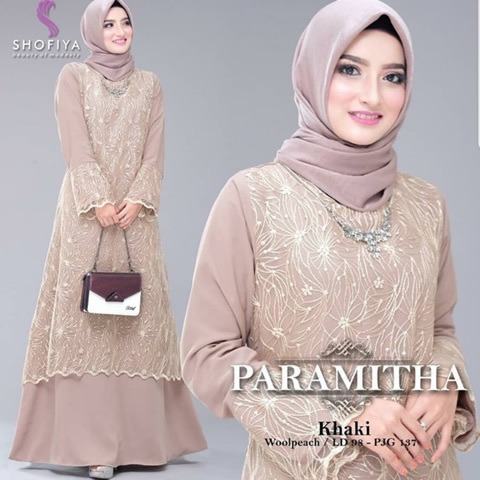 Find out more at: https://shopee.com.my/
Losravelda
For unique and high-end options fit for a celebration, we highly recommend Losravelda. If you haven't registered for the site yet, you can get as much as 30 percent discount on your first purchase. Plus, they are also having a site-wide sale for dresses made from premium textile. What we love is that every item is distinctly designed and are beautiful fusions of different fabric. You can buy your Losravelda outfit for as low as RM 150.00.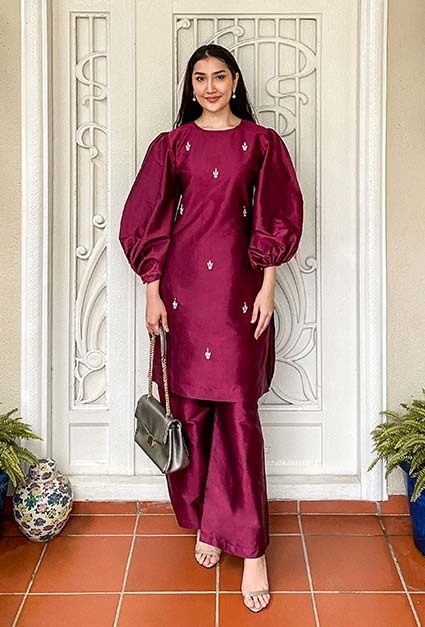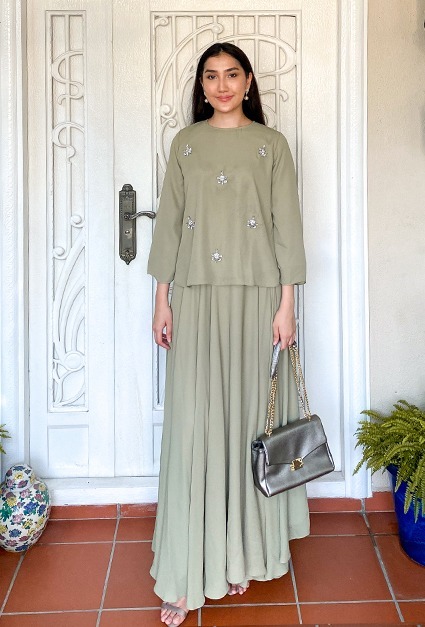 Find out more at: https://www.losravelda.com/
Fashion Valet
Fashion Valet is also being generous this month with all their clothing sale. But we are particularly looking into their FV Raya 2021 collection. It features edgy silhouettes and celebratory colors that are just hard to resist. And as a home for anything fashionable, you can find everything you need from this collection from head to foot, and even to your new purse. They have set dresses, with make-up to match almost every outfit in the collection. Footwear are also on sale. It's a good time to complete that whole get-up in one site.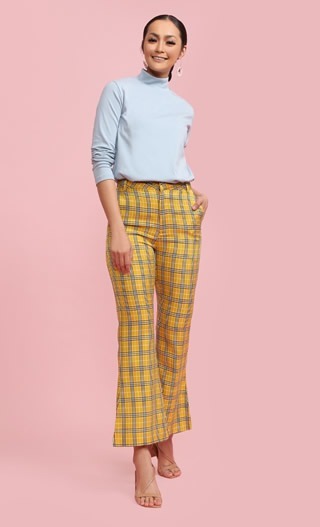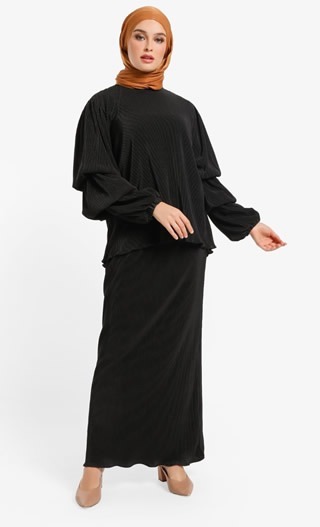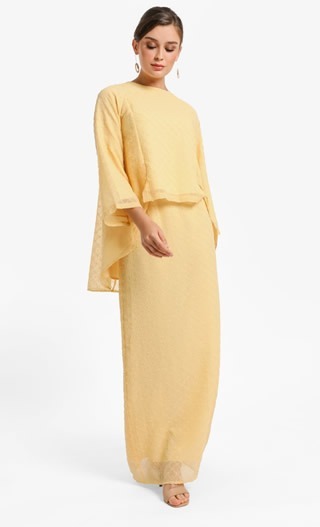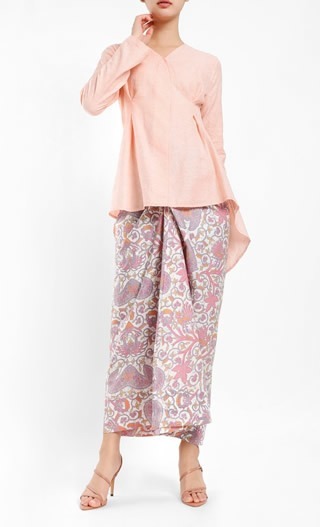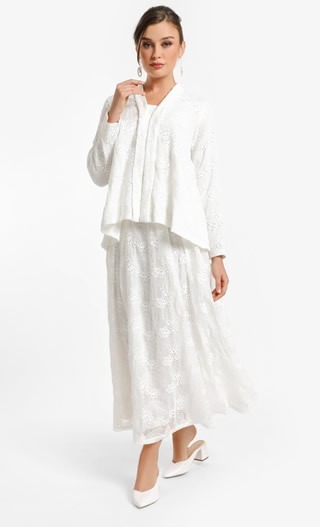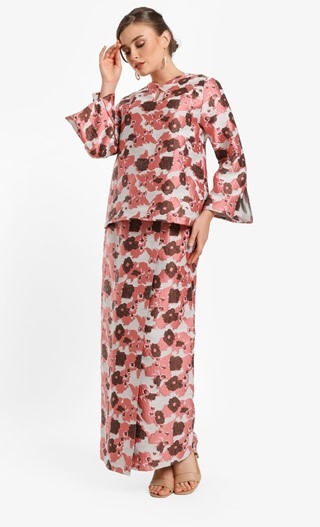 Find out more at: https://www.fashionvalet.com/
Gio Fabrics
This online shop is every fashionista's heaven. You get to wear well-designed pieces made from the highest quality of fabric, but without hurting the pocket too much. Their Baju Raya 2021 collection appeals to all sorts of preferences. They have nude and pastel colors, solid patterns, and bold prints. Whatever your fashion style is, we are sure there is great find for you. Gio Fabrics is also fond of mix and match outfits, so you can definitely play with different fabrics and designs through their site. You can buy your own designer looking dress for as low as RM 149.00.
Find out more at: https://www.giofabrics.com.my/collections/baju-raya-2020
Zalora
Earlier this month, Zalora already teased us with their new collections including fashion outfits specifically for Hari Raya Aidilfitri. Earlier this week, we finally got a peek of the collection and we can say that every item there is tempting! They basically have every outfit for different occasions or mood. Whether you are more on the streetwear, glamour, or formal, Zalora got the right dress for every fashionista. This year they feature creations from local designers including Lubna, Zalia, and Syomirizwa Gupta. Fashion items are currently on sale, and you can already buy a Zalia ensemble for only RM 114.00. Head on to Zalora website now before your size run out.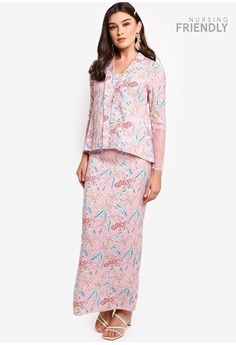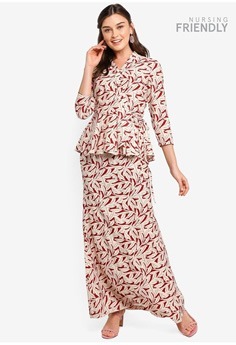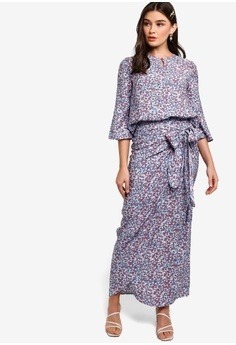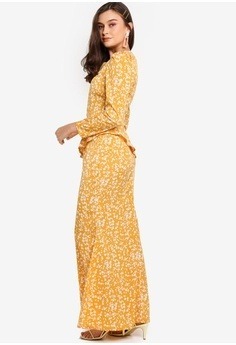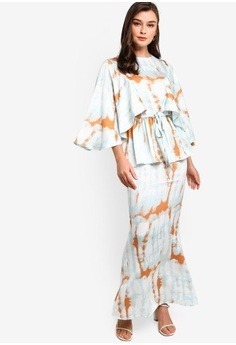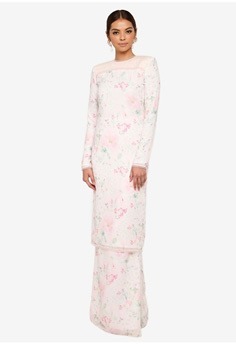 Find out more at: https://www.zalora.com.my/women/hari-raya/
Muslimah Clothing
Muslimah Clothing has always been our go-to site for almost any occasion. Whether it is a personal milestone or a national holiday like Hari Raya, Muslimah Clothing is always a good idea. One unique offering of the site is their group or family collection. You can easily buy matching outfits for the whole family through their site, and we are so gad that they are offering the same for this year's Raya 2021 collection. This is also one of the few sites we found that has a lot of options for kids wear, so that's a plus for us. Start shopping Raya pieces for as low as RM100.00. They are also celebrating their anniversary, so might score more discounts on site.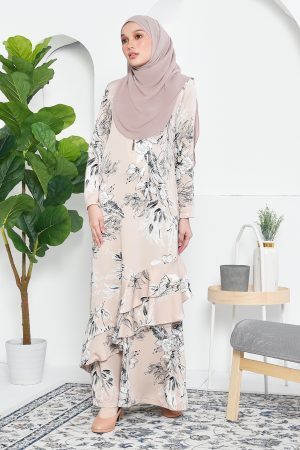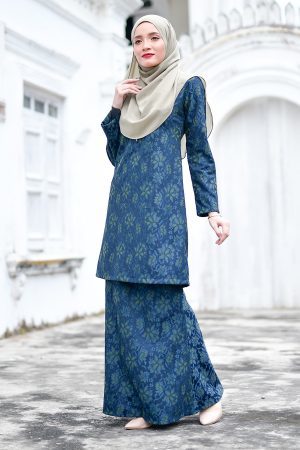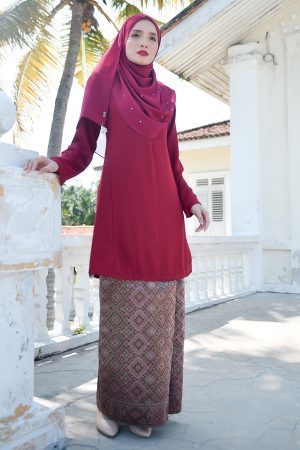 Find out more at: https://muslimahclothing.com/
Wanzar
Wanzar is simply chiffon heaven! It can be quite tricky to go for outfits with chiffon fabric no matter how dainty they look. Sometimes, they look so good in pictures but simply does not give off that usual drape once worn. Worse, some outfits come in low quality chiffon which are rough or itchy. Fortunately, we have Wanzar, an online fashion site that never compromises quality and comfort for design. From Abaya to full length dresses, every piece is a must-wear. For formal wear that feels breezy, we highly recommend this site.
Find out more at: https://www.wanzar.com.my/
De Sophea
Great fit, pretty colors, and unique designs. Every girl will definitely love this year's baju raya collection from De Sophea. The colors are more on the subtle side, which means that you can easily mix and match them with existing items in your closet. Now is also a good time to shop because the site is having massive sale, up to 50 percent off on various items. You can buy an entire set for less than RM200.00. This is already quite a steal in De Sophea.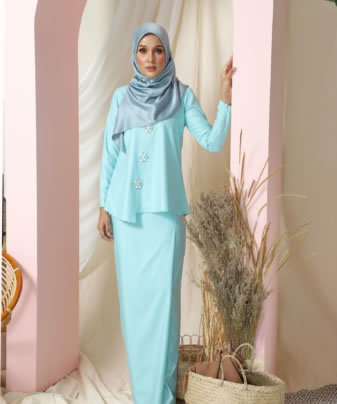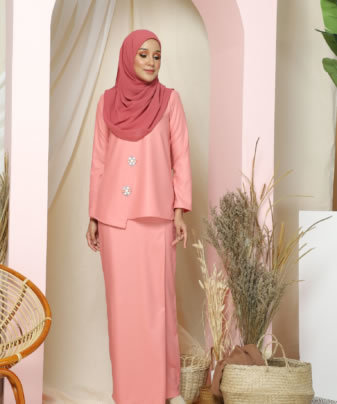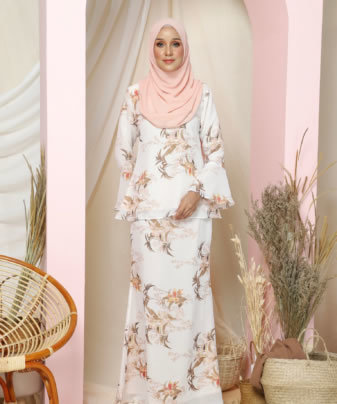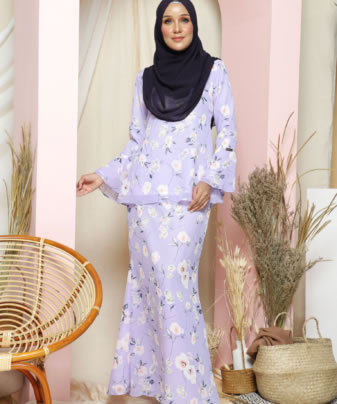 Find out more at: https://desophea.com/
What Are you Waiting for?
These nine websites are all offering tempting discounts even for their latest collection. The best part is we are seeing more local designs being included in these websites, making it more accessible for the public to own a locally designed item at least for Hari Raya. Make sure to check out their collections and see which one best fit your budget and fashion style. We are sure there is one for every shopper out there.
* Note: All images are copyright to their respective owners.
FAQs
Where to get the best deal for Baju Raya in Malaysia? 🇲🇾
Lazada, Shopee, Losravelda and Fashion Valet are among the top website. Find out more other top choices here.
What is the lowest cost to get a nice Raya clothes? 💵
There is a huge difference between each website. For example, Lazada selling start from RM 5 and Losravelda start from RM 150.
Should I buy it online?
Yes. Definitely. Most popular websites are selling high-quality fashion clothes at an affordable price. You can order it comfortably at home.
Click here for other special sales related articles.
Latest posts by Alice Yeoh
(see all)
This article was brought to you by BestAdvisor.my
Disclaimer: This is the opinion of the writer or publication. We only recommend products or services that we have tested and tried ourselves or have done in-depth research with positive external reviews and find them to be useful for everyone. The products/services shown are available upon the publication date. The availability may change from time to time. If some of them are not available, please email us at [email protected]. Thank you!
Last Updated on