Last Updated on
What is it that makes food processors so special? They are one kitchen appliance that will save you plenty of time during meal preparation. They are also compact and easy to store away when not in use. What's more, they typically have various attachments which allow consumers to do even more with them than just chopping onions or making smoothies. You can puree soups in no time, slice vegetables and fruits for salads, shred cheese or grate chocolate to top off your favorite desserts. With a food processor, you'll be able to make fresh salsas in seconds instead of letting them lose their flavor sitting on the counter overnight.
Yes, there are many other kitchen tools that can perform similar functions as a food processor, but it's all about making more time for other things in the kitchen or in your daily schedule in general. Here are the top 5 benefits of buying a food processor for us:
Saves Time and Effort
Using a food processor to prepare meals will save you plenty of time and effort. There's no need to fire up the stove just to slice vegetables into thin strips for stir-fry or shred carrots for coleslaw. Instead, toss everything in the bowl and run the machine until you've reached your desired texture. This is why they're often called time-savers. For example, slicing garlic is fast and easy with a food processor. Just drop a few pieces down onto the chopping blade then pulse it while you stir in oil, lemon juice, salt, and spices. It couldn't get any easier!
Helps People who have mobility issues
It will allow them to still enjoy homemade meals without having to worry about the mobility required for slicing and other food preparations. For instance, the slicing disc attachment is handy for making thin slices of tomatoes and potatoes. The shredder disc turns soft cheese into creamy sauces or fluffy toppings for baked potatoes in minutes. High-powered models are available that quickly chop veggies and herbs or mix dough for bread with ease.
Healthier and More Colorful Dishes
Food processors can help you create more colorful dishes on your table because it gives you the option to quickly slice, puree, grind, mince, and grate fresh vegetables and fruits – providing a wide variety of textures in each ingredient. It simply gives your fresher recipes because of the many things you can within seconds or minutes. Now, you can incorporate fruits and vegetables in your meals, while also playing around on how you'd like them to be presented. You can have pumpkin soup today, and some good old stir fry the following day.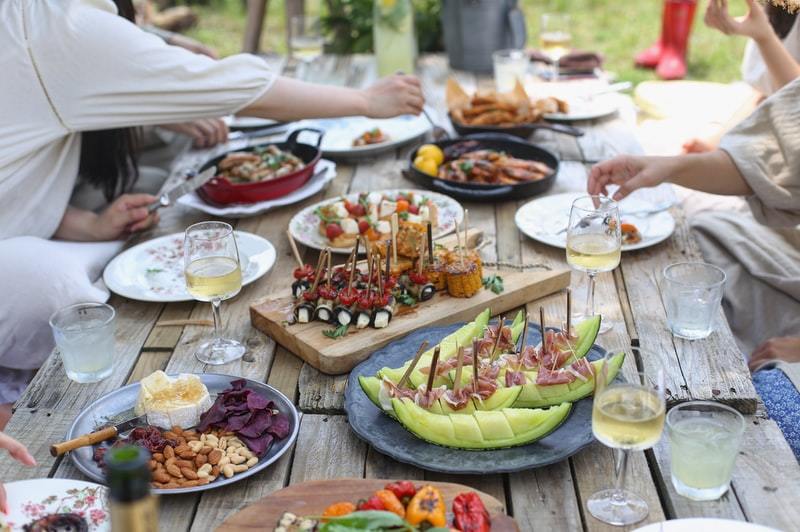 Versatile and Affordable
Food processors are versatile and affordable, making them practical kitchen tools for any household. With a powerful, well-designed food processor you can chop an onion in seconds or quickly shred cabbage to make coleslaw. It also comes with discs that allow you to slice potatoes for French fries or pizza toppings, mince herbs for salsa or pesto, grind the meat into sausages, and other ground cuisines. There are many models available, so do check all the options before choosing the best one for your needs and budget.
Great for large servings
Having a party? A large food processor is the right tool to have on hand. It can easily make batches of fresh salsa or guacamole for your fiesta. When you're finished, just clean up and put it away until next time! They are also great in making fresh bread crumbs for chicken Parmesan or Italian dishes, which is perfect if you cannot find a good source of store-bought. Plus, they're perfect for making dough with ease – no more struggling over mixing bowls and kneading on the countertop!
Food processors are great kitchen tools to have in your home. Whether you're a novice or an expert cook, they can help you prepare meals faster and with more ease. They will also ensure that your ingredients are properly prepared, making it less of a pain for you to slice veggies if need be before placing them on the stovetop or food processor. This is best if you like eating raw vegetables or those that should be eaten just after preparation.
Of course, there are other small appliances out there that can perform similar functions as a food processor, but not all models offer what it takes to handle hard tasks without overheating or requiring too much electricity for its operation.
Latest posts by Kathy Wong
(see all)