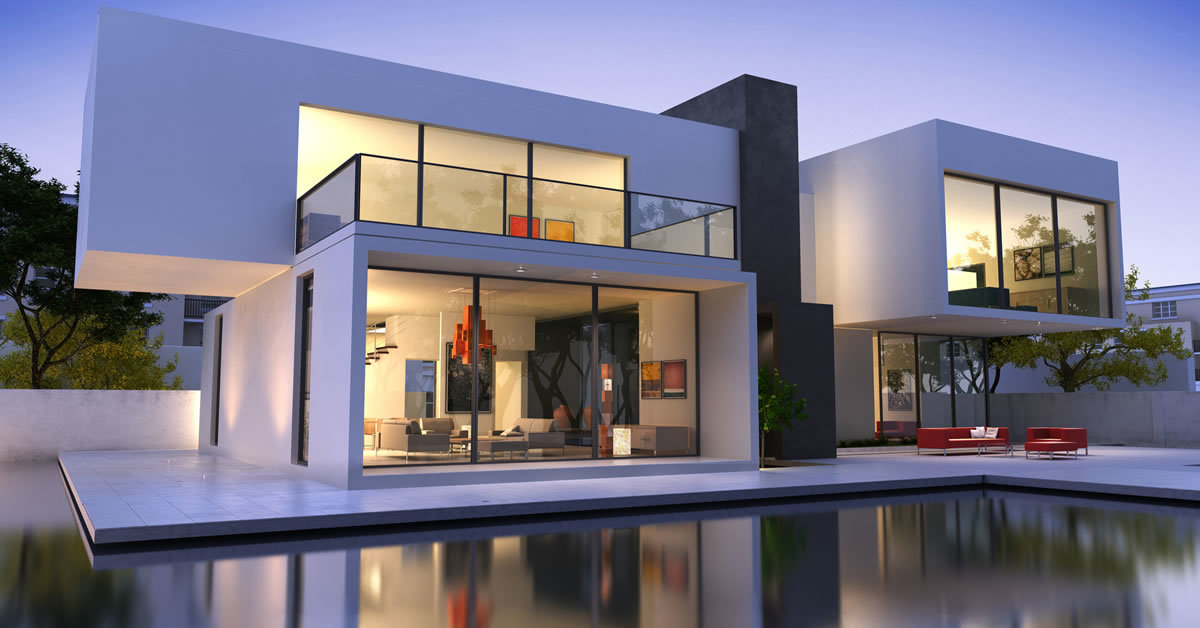 Are you searching for an experienced KL Bungalow Contractor?
It is sometimes difficult to find the best Bungalow Contractor to meet all of your needs. We spend a few days reviewing and studying the best Kuala Lumpur Bungalow Contractors to help save you some time.
We checked all of the Bungalow Contractor service companies on their service rating, reputation, customer satisfaction, and reviews. We then compiled a comprehensive list of the top Bungalow Contractors in Malaysia for you to reference.
We are also sharing our frequently asked questions and Bungalow Contractor guide with consumers such as yourself.
Let's take a closer look at the best Bungalow Contractors.
Top Bungalow Construction Companies
#1 – QDB Ventures Sdn. Bhd.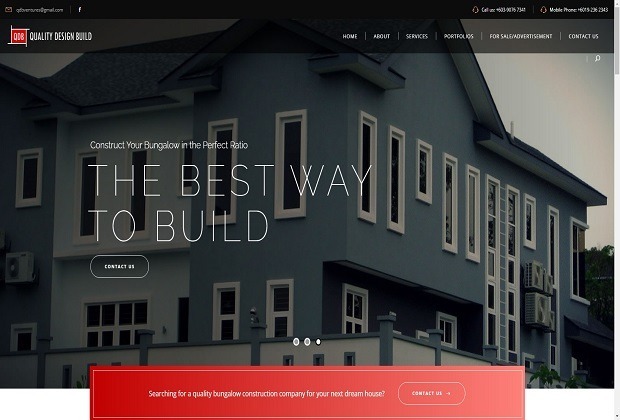 Since QDB Ventures Sdn. Bhd. was incorporated it has been known for specializing in high-end bungalow construction projects. The company has been able to establish a strong reputation for constructing different kinds f bungalows for various establishments, ranging from a stylish tropical appearance to a modern contemporary look. They also manage high-quality house renovation projects by drawing on their civil engineering expertise to get all renovation projects done quickly without sacrificing any quality.
Highlights:
General Build Construction
Bungalow Designs
Quality Bungalow Construction
Best For: High-quality bungalow house design in Selangor & Kuala Lumpur (KL) malaysia
Website: https://www.qdbventures.com
Address: No. 69-2, Jalan Temenggung 19/9, Seksyen 9 Bandar Mahkota Cheras, 43200 Cheras, Selangor Darul Ehsan Malaysia
Contact: +603-9076 7341
Email: [email protected]
Customer Reviews:
"QDB Ventures has complete the construction of my bungalow. They are efficient, professional and know what they are doing. We breezed through the project with minimal issues and able to complete within the set timeline. Well done.", Jason Koo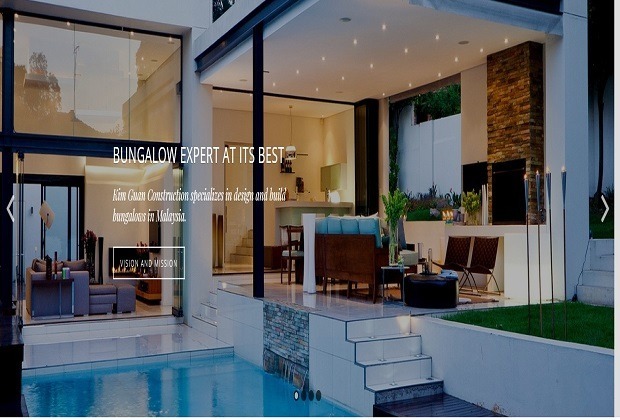 For high-quality, affordable bungalow construction solutions, an increasing number of people are turning to Kim Guan Construction over all other construction companies. The company works closely with its clients each step along the way to make sure the finished project contains the customer's own unique style and vision. If you need to have a team of professionals who will listen to you and respond to all of your needs and construct the home you have always dreamed of, allow Kim Guan Construction to show you all of the things that they can do for you.
Highlights:
Cost-Effective and High-Quality Personalized Bungalows
Commitment to Clients
Extensive Construction Experience
Best For: Specialized in Building Bungalows
Website: http://kimguan.com.my
Address: 26 & 28, Jalan Lembah 1, Taman Desa Jaya, 81100 Johor Bahru, Johor, Malaysia.
Contact: 07-354 2588
Email: [email protected]
Customer Reviews:
"The best place in JB to ask for renovation, construction and decoration. My late father even have worked here for more than 30 years", Ariff Taufiq
#3 – inDesign & Build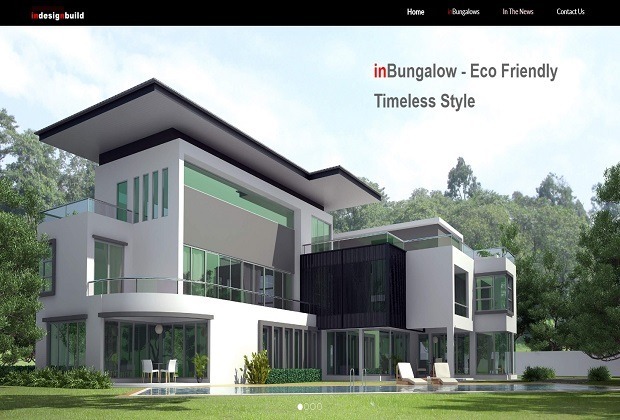 This is one of the only companies in Malaysia that specializes in single-type projects, and specifically the bungalow project. They have more than 20 years of experience in bungalow construction and design services and aim to assist their clients with realizing their dreams starting with conception all the way to completing the project and handing it over to the client.
Highlights:
Thorough Consideration
Seamless Coordination
Careful Material Selection
Cost-Effective Design
Best For: Eco-friendly styles
Website: http://www.indesignbuild.com
Address: 18-2, Jalan 3/109C, Abadi Commercial Center, Taman Abadi Indah, Off Jalan Kelang Lama, 58100 Kuala Lumpur
Contact: +603-7981 4922
Email: [email protected]
#4 – Home Art Development Sdn Bhd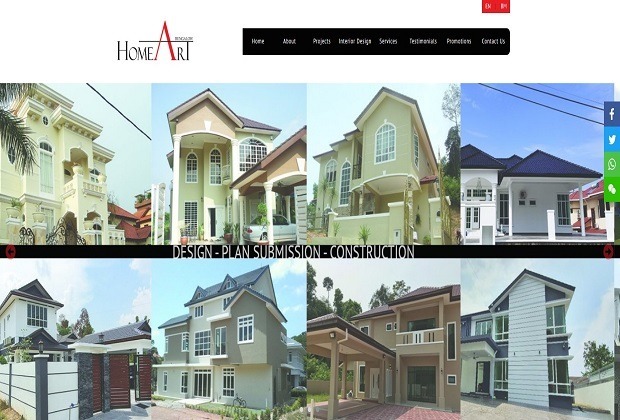 This company specializes in one-stop bungalow design and construction services. Home Art Development is located in Seri Kembangan, Selangor, Malaysia. The company is committed to providing its clients with the highest quality services.
They have over 20 years of experience in the Klang Valley area with providing development and construction services.
Home Art Development provides professional engineering consultancy, financial construction, architecture, plan submission, interior decoration, and also loan application assistance. Our experienced team listens to all of your needs.
Highlights:
Highest quality services
One-stop shop
Extensive experience
#5 – Eco Build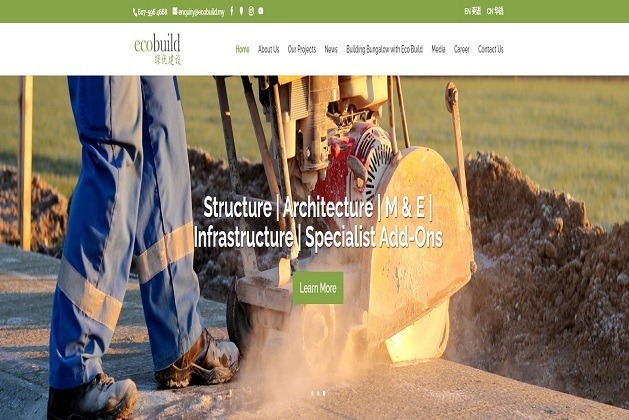 The story of Eco Build started out humbly as a small start-up based in the area of Iskandar, Johor, Malaysia. Eco Build was an energetic and modest scale organization and was able to grow rapidly and confidence from its working partners and clients. The company recognizes the talent and spirit embodied in all of its employees.
Everyone plays a critical role in contributing to the success of the company. Their team is dedicated to maintaining close communication with all of the company's clines from the conceptual stages all the way through to their dream home being completed through ensuring a quality home that suits the client's budget. Our goal is to be the region's preferred builder, by ensuring that all of our clients thoroughly enjoy the process of their home being built. We believe that homes and properties are places where we can dream, grow laugh, and sometimes help us through the most challenging times.
Highlights:
Creates safe working cultures and safe working environments
Provides professional technical advice to owners, developers, architects, clients, and all other relevant parties
Provides high-quality building projects within the agreed-upon timeline.
Best For: Bungalows and commercial projects
Website: https://ecobuild.my
Address: No. 7-A, Jalan Eko Botani 3/7, Taman Eko Botani, 79100 Iskandar Puteri, Johor
Contact: +607-596 4668
Email: [email protected]
Customer Reviews:
"With the recent completion of works at Leisure Farm, we would like to thank the whole team from Eco Build for their hard work and diligent in carrying out this challenging project that was finished on time, on budget and looks fantastic!
We have been very impressed with the positive attitude from Eco Build, which has resulted in a very good working relationship with the consultant team and meets the client's expectations. Throughout the project, Eco Build performed in a very professional manner and were very proactive in helping to resolve all site based issues which arose. In dealing with changes, the site and management team behaved in an exemplary manner at all times.
We look forward to working with Ecobuild on future projects.", Henry Wong
#6 – Stylehome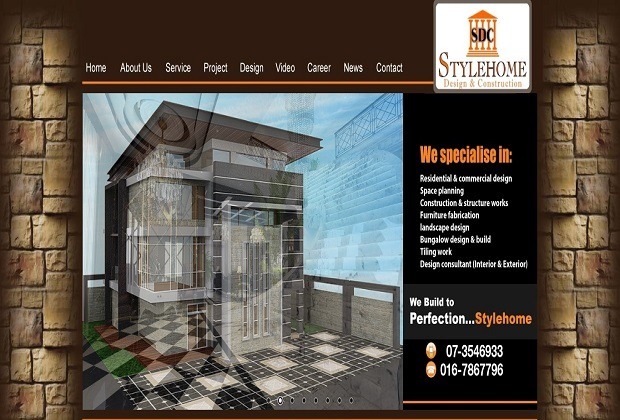 This company has the right team in place to make sure that all work is done professionally. Their knowledgeable and experienced personnel are well-versed in both construction and structural project and work very closely with clients. The company provides fast service with minimal mistakes through proper supervision on-site.
Highlights:
Knowledgeable and experienced in both construction and structural works
One-stop integrated housing consultant
Quick service with minimal mistakes due to proper supervision on-site.
#7 – I & A Builders Sdn. Bhd.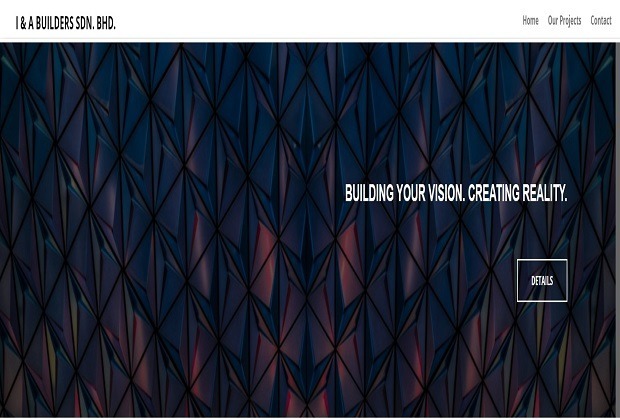 This company was initially incorporated in 217 and is a well-known construction contractor and manager. They are located in Seremban, Negeri Sembilan, and have been heavily involved in Seremban property development. The company specializes in mechanical, civil engineering, and building. Their team is well-versed in all development processes. They aim to be Malaysia's leading contractor and strive for excellence at all times.
Highlights:
Well-versed in all development processes
Innovative construction solutions and ideas
Best For: Building, Civil Engineering and Mechanical projects
Website: http://www.iabuilders.com.my
Address: No 4, 2nd Floor, Bangunan I & Z Jalan Seri Kiambang 1, Taman Seri Kiambang 70400 Seremban Negeri Sembilan Darul Khusus
Contact: 06-675 8215
Email: [email protected]
Do you have any suggestions for us? If so, please share them below.
Popular Bungalow Design Ideas
Bungalow Contractor Guide & FAQs
How Can I Choose The Right Design For My Bungalow?
If you are planning a new home in the form of a bungalow you may be wondering how you can choose the right design. Actually, it does not need to be a mission impossible. The following tips will help.
Firstly, outline your needs. Do not just think about your current situation but try to foresee changes in the future. Are you a young couple that plans to start a family? Are you empty nesters that currently have good health but would like to live in the bungalow for the foreseeable future? Consider your needs now and those you will likely have in the future.
Next talk to a bungalow contractor about your situation and ask them to show you designs that fit all of your needs well. This will put you well on the road to making a good choice.
How To Select A Bungalow Contractor?
When it comes to building the bungalow of your dreams, there are several things that you need to consider. The main one is choosing an experienced contractor and you'll be able to do this by simply looking at how long he has been in business.
The second is his reputation. If he provides state-of-the-art services, then this might be someone that you should pay attention to. It's also a great idea to ask for pictures or sketches on past projects.
The last criterion before making your final decision is asking the right question. Hence, you should enquire about facilities, insurance, work schedule, contracts, warranties, licenses, and safety. The last thing you need while creating your dream bungalow is a contractor disaster where you end up paying a ton in legal fees.
Click here for other local services related articles.
Latest posts by Aaron Tan
(see all)
This article was brought to you by BestAdvisor.my
Disclaimer: This is the opinion of the writer or publication. We only recommend products or services that we have tested and tried ourselves or have done in-depth research with positive external reviews and find them to be useful for everyone. The products/services shown are available upon the publication date. The availability may change from time to time. If some of them are not available, please email us at [email protected]. Thank you!
Last Updated on