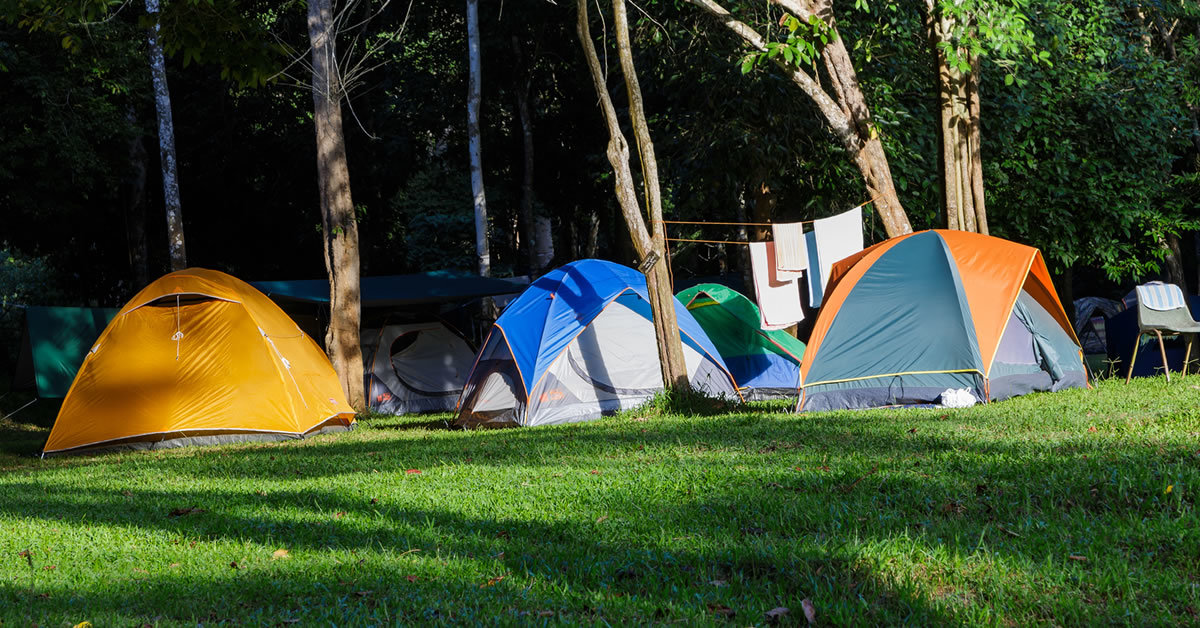 Are you looking for a good camping tent to explore the great outdoors? We have 7 of the best tents that are available in Malaysia and ready to go! These tents are perfect for those who love nature, camping and exploring.
They come with all sorts of features that make them easy to set up, comfortable inside, and durable out in adverse weather conditions. You'll be able to find just what you need no matter your budget or needs. Check out our top 7 picks below!
Table of Contents
Camping Tents in Malaysia Comparison Table

A Beginner's Guide to Buying the Best Camping Tent
Why it is important to choose the right tent
FAQs
Camping Tents Comparison Table
1. Deer Creek Tent 2 Person Dome Tent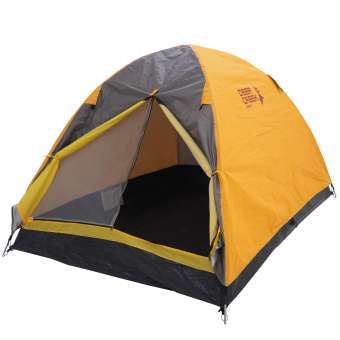 Easy to Setup
Who here likes to go camping? Well if you're planning a trip, then you need to know about the deer creek two-person tent. This tent is perfect for any camper and has all the necessities of top-notch camping space.
It provides protection against any type of weather with its easy fold-up design and silver coating that reflects heat back into the cabin allowing for extreme privacy during daytime hours. With dual laminated floors as well it protects from wetness in case of inclement weather or surprising showers worrying about getting your valuable items muddy, this flooring will ensure safety while inside your home away from home! Finally, it comes equipped with flysheets.
Pros:
Silver coating to reflect heat and UV rays
Dual laminated floor for weather resistance
Flysheet to avoid water leakage
Cons:
Quite expensive for its size.
Check prices on Lazada
2. PRADO 4 Person Camping Tent
Best for Leisure Camping
The Prado is the perfect tent for a quick break out of town or relaxation for your weekend. The 4 person camping tent offers plenty of room with two mesh windows to provide ventilation during hot days when simultaneously keeping bugs away and is constructed with UV protection material in order to keep you cool inside while exposed to the elements outside. Once night falls, there's no need to worry about using the rain roof, as it comes equipped with both a storm flap and "Easy Open" feature, which makes set up very easy!
Pros:
2 mesh windows to provide ventilation during hot days while keeping bugs away
Constructed with UV protection material
Double water resistant effect with a rain roof to offer both protection and ventilation.
Cons:
Due to its durability, this is one of the heavier tents to bring around.
Check prices on Lazada
3. SellinCost 2 Persons Lightweight Tent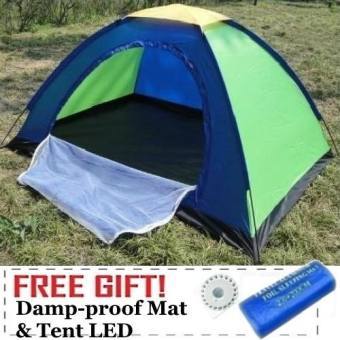 Comes with LED Light
The SellinCost 2 Persons Lightweight Camping Outdoor Tent has everything you need in a tent. It is easy to carry around, comes with LED lights for when it gets dark and includes an entrance that can be accessed from both sides!
The most important of all the features is the material it is made out of; waterproof nylon. You don't have to worry about rain getting into your tent, thanks to its damp proof mat. You'll even be able to sleep through the night without being bothered by pesky mosquitoes thanks to the included mosquito net at the entryway.
This pattern has everything you want from a tent; lightweight design, durability and functionality wrapped up into one!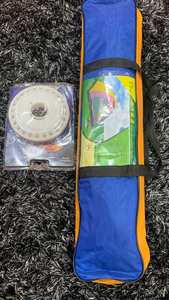 Pros:
Comes with a damp proof mat to stay dry even if the ground is wet.
Mosquito net in the entrance to prevent bugs from entering.
The pole is made from fibreglass, making it very sturdy.
Cons:
Not your best choice for windy, harsh weather.
Check prices on Lazada
4. SUPERSPORT Portable Manual Tent
Best portable tent
With this four-person tent, it's okay to stay up all night and sleep in the morning with your camping buddies. This high-quality fibre coated tent provides breathable comfort during a humid summer day without compromising its waterproof abilities while staying dry on a rainy afternoon too.
The innovative design has integrated all of your formalities like mosquito nets for ventilation and water-resistant coating, which guarantees that you'll be enjoying your nature time instead of spent squashing bugs when trying to bathe. Whether you are hiking or just spending an easygoing weekend out here, take advantage of the quick assembly to set up in minutes or seconds depending on how tired you are!
Pros:
The interior is designed to be very breathable because of the inner mesh material.
The door has a mosquito net to prevent insects from invading the inner area of the tent.
PU- coated to prevent water from getting in
Cons:
Difficult to set-up if you're alone.
Check prices on Lazada
5. Qura Quat 3P Lightweight Shelter Tent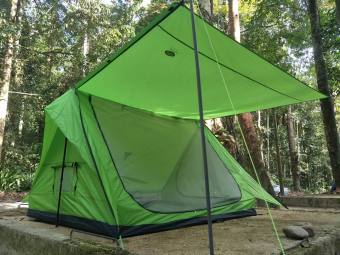 Outer Area Protection
The Qura Quat 3P lightweight shelter camp tent is a comfortable and durable option for anyone who needs to stay outdoors. It's perfect for outdoor activities such as camping, fishing, etc. where durability and comfort are key factors because you never know what the weather has in store for us.
Whether it be heat or rain, this sturdy tent will accommodate you with enough space and ventilation so that you'll never have to worry about humid air conditions when your adventure out into nature starts after sundown. This isn't one of those flimsy tents where visibility is questionable either because there're plenty of windows that allow natural light in while ensuring coverage from insects like mosquitos so no more annoying buzzing interfering with your zzzs!
Pros:
The material that this tent is made with is also anti-tear that ensures one can use this tent for a long time.
A wide door so it is easy to get in and out of the tent
Has an exceptional ventilation system preventing moisture and improving indoor climate.
Cons:
Best on more solid ground for maximum stability and comfort.
Check prices on Lazada
6. OSUKI Camping Tent 2-3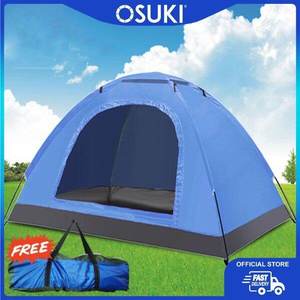 No Assembly Required
The OSUKI Camping Tent is made for quick and easy set-up. Utilising a lightweight, fibreglass frame, durable polyester materials to create the seams, all while providing two or three occupants with adequate space inside. This tent features water-resistant flooring that keeps moisture at bay so you can sleep soundly knowing your slumber will not be interrupted by inadvertent puddles throughout the night.
Using sturdy UV 50+ protective nylon material which guards against harmful sun rays from interfering with your sleep cycle during the day as well as keeping you and your loved ones safe inside of this one-of-a-kind product when it does turn dark outside!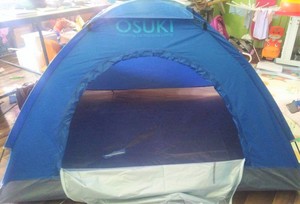 Pros:
Instant set-up
Water resistant flooring and fabric
Come with own carry bag
Cons:
You need to be very careful with its accessories to maintain the set-up mechanism
Check prices on PTT Outdoor
7. EcoSport 2 Second Rapid Open
Spacious Interior
Looking for a tent that will be easy to set up and take down? The EcoSport 2 Second Rapid Open give you the best of two worlds – camping in nature, but also having picnics when its sunny!
With water-resistant polyester material, this is one of your best options if you're looking to make an investment. You won't have any difficulties with the product if it happens on some rainy days or becomes muddy from ground contact-the water-repelling property it possesses will make sure that your tent stays dry despite all circumstances!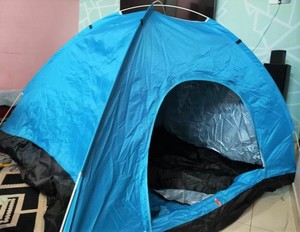 Pros:
A detachable roof set-up that can be used when having picnics rather than camping.
With a single click of a button on top, the tent will fold into space for easier restoration.
Water-resistant polyester material
Cons:
Heavier compared to regular tents.
Check prices on PTT Outdoor
A Beginner's Guide to Buying the Best Camping Tent
Camping tents are complicated. There are so many different sizes, shapes, colors, and features. It can be frustrating to try to figure out which one is the best for you.
I've compiled a list of everything you need to know before you start looking for a tent, including the top 5 things to look for when you're buying a tent.
Size – How many people will the tent accommodate?
Will you fit 3 people comfortably, 2 people comfortably, or more than 6 people comfortably? Tent size should be just that – a size.
Know your maximum capacity – what is the total number of people who can sleep in a single room? If you're traveling with three other friends, wouldn't it be nice to have separate rooms?
Shape – A-Frame or Dome?
It's a confusing one. Many people ask whether a tent should have a dome or a frame, and there are pros and cons to both. Pros Dome tents are wider and therefore cooler. Dome tents are typically sturdier than their tent-frame counterparts. These are what I like to call "cowboy tents." They're great for beginners because the tent is going to last you a long time.
Pros Frame tents are taller, so they can create more ventilation. However, they have to be sturdier because you have to put more weight on the poles. Frame tents are generally easier to erect and fold. They're also easier to find.
Vestibule – What is it?
It's the most important feature when it comes to camping tents. It provides a divider between the inside and outside of your tent, protecting you from rain and wind. The best tents have vestibules, where you can put things like your sleeping bag and clothes. Most tents also have side pockets, which can hold a few important things, like a spare flashlight, matches, and an extra set of keys.
Pros: The most common style of tent. It provides better weather protection than a tent with no vestibule. Many tents have additional side pockets, which can hold important things like a flashlight, a compass, and a water bottle. Easy to put up and get down.
Cons: It can be a little cumbersome if you have lots of belongings. Many tents require you to carry your tent all by yourself.
Poles – Aluminum, Fiberglass, or Carbon Fiber?
Most tents have one, two, or three pole options. Aluminium poles are lighter and are used by the majority of tents. A few tents use fiberglass poles and are designed for those who want to take their tent into the great outdoors.
Aluminium poles – What's great about these poles is that they are extremely light weight. You can stand them upright on just about any flat surface.
Fiberglass poles – These poles weigh a bit more than aluminum poles, but they are about the same weight as their carbon fiber counterparts.
Doors – Single or Double?
If you're buying a tent that will be used for two people, then the double door will give you a bit more protection from the elements.
Single doors are more versatile, but they usually cost less and can be a bit more difficult to put up.
Double doors allow for both the inside and the outside to be open, but they are heavy and require more effort to put up.
Why it is important to choose the right tent:
It is a must to be mindful in choosing and purchasing tents because tents can get really expensive and should be seen as an investment. Tents will also ensure your comfort during outdoor trips, which is highly important because you are dealing with unpredictable nature. Always go to legit outdoor shops to make sure you get the best quality of camping tents and other gears.
Conclusion:
Camping can be a fun and rewarding experience, but only if you're well-prepared. Make sure to choose the right camping gear, including a good tent. These seven tents are some of the best available in Malaysia and will provide you with a safe and comfortable outdoor experience. So get out there and explore what nature has to offer! Remember to stay safe while camping by using these tents as your shelter.
FAQs
What are the best camping tents in Malaysia?⛺
2 Person Dome Tent Double Layer Waterproof Tempest Deer Creek
PRADO Malaysia Foldable Automatic Instant Rapid Open Camping Outdoor Travel Tent 4 Person
SellinCost 2 Persons Lightweight 3-in-1 Camping Outdoor Ten
Why it is important to choose the right tent?⛺
Tents will also ensure your comfort during outdoor trips, which is highly important because you are dealing with the unpredictable nature.
How do I choose the perfect tent?
Three main considerations in choosing a tent: space, weight, and your camping location. Several types of tent are meant for different camping sites.
How much does a camping tent cost in Malaysia?
Camping tent cost around RM 170.00, which can already fit two people.
Click here for other outdoor related articles.
Latest posts by Aaron Tan
(see all)
This article was brought to you by BestAdvisor.my
Disclaimer: This is the opinion of the writer or publication. We only recommend products or services that we have tested and tried ourselves or have done in-depth research with positive external reviews and find them to be useful for everyone. The products/services shown are available upon the publication date. The availability may change from time to time. If some of them are not available, please email us at [email protected]. Thank you!
Last Updated on