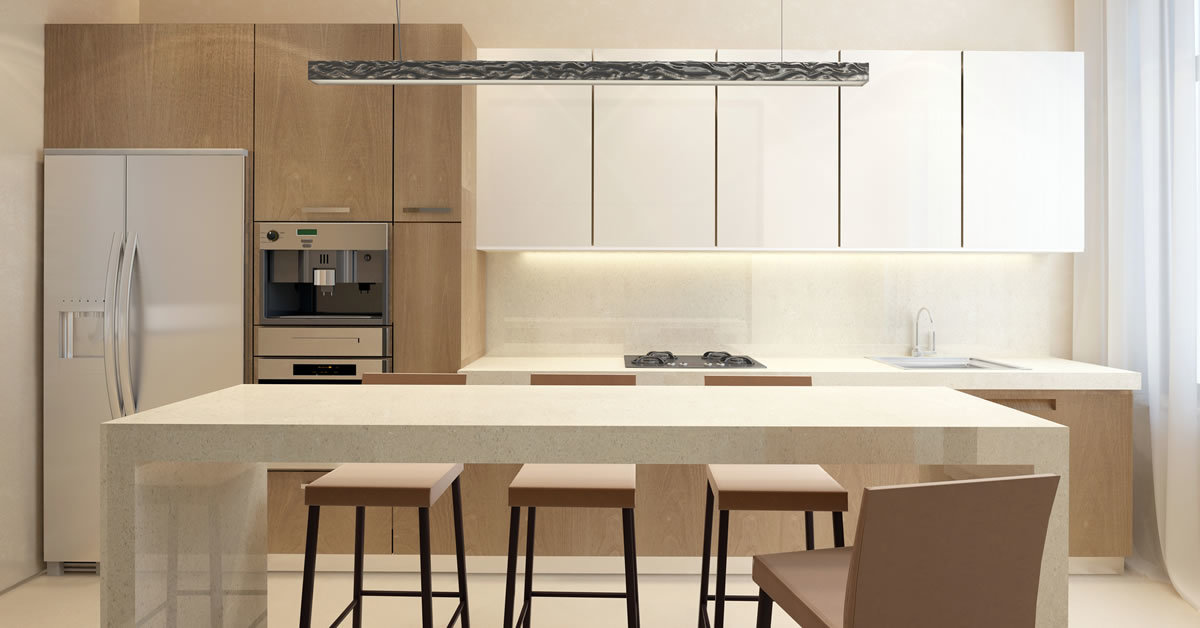 Are you searching for a Malaysian kitchen renovation company?
It can be not easy to find the best kitchen renovation company to take care of your needs. We studied and reviewed the best Kuala Lumpur kitchen renovation companies for a few days to save you time.
We checked all of the kitchen renovation firms on their customer satisfaction, reputation, reviews, and service rating. We then compiled a comprehensive list of all of the top kitchen renovation companies for you to reference.
We are also sharing frequently asked questions and our kitchen renovation guide to consumers such as yourself.
Let's get started discussing the best kitchen renovation services.
Top Kitchen Renovation Companies
#1 – JK Renovate
This company provides kitchen renovation services. JK Renovate is located in Kuala Lumpur, Malaysia. Their contractors are experienced and knowledgeable in help homeowner's dream kitchen become a reality.
They transform kitchens into modern and artful interior spaces. The company bases its kitchen interior designs based on the customer's ideas to help them create a kitchen that will meet their specific needs.
Highlights:
Extensive experience working in Malaysia's local construction industry
Broad Range of Services
Customer Reviews:
"The renovation team did a really great job in my mom's home last week. They considered our needs and worked like professionals. I will definitely call them again when I need renovation work. Jorcelyn is very friendly and easy to deal with her during our discussion…", Larry John
"I was very happy with our kitchen remodelling with JKRenovate. They addressed all the issues while they were working with us. Excellent customer service. Indeed, they're a professional company.", Halley Lesperance
#2 – MyRenovationSpecialist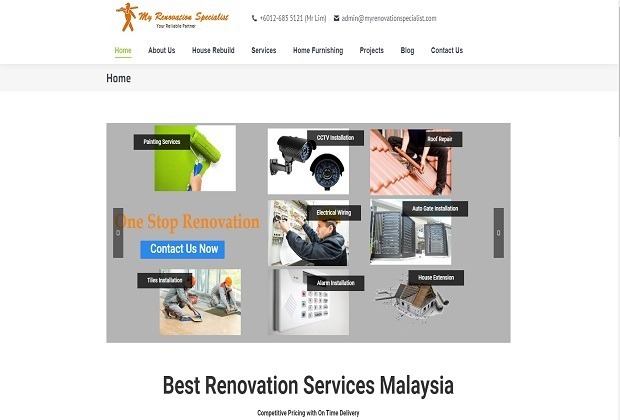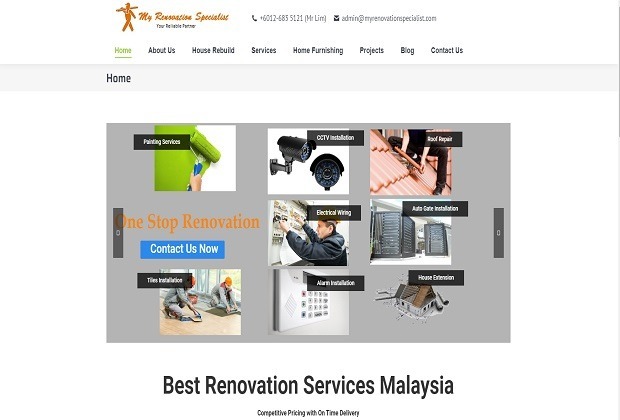 This is one of the leading renovation companies in Malaysia. Whether it is a kitchen cabinet installation, design and build, office renovation, or house extension, if you are considering a renovation, we do them all. They have been a consistent performer in a wide range of renovation services.
MyRenovationSpecialist has a wide service area that it covers that ranges from Kuala Lumpur to Cheras Kajang, Klang, PJ, Shah Alam, and other areas such as Seremban and Nilai. As the ultimate destination for any type of renovation service, their speciality continues to be the driving factor for professional and constructive renovation.
Highlights:
Cost Advantage
Broad Range of Service
Rich Human Resource
Focus On Quality
#3 – LTC Kitchen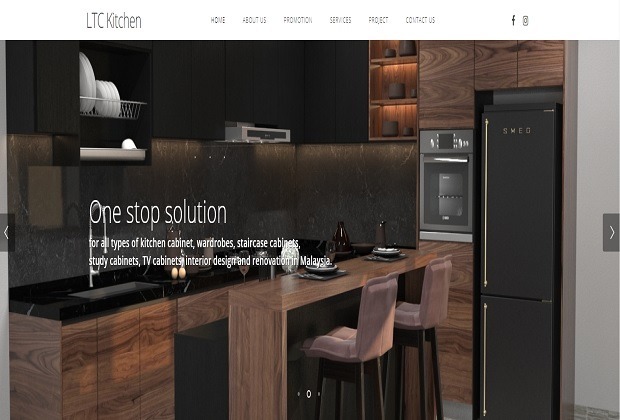 LTC Kitchen takes great pride in offering high-quality wardrobes and cabinets. They are a diversified company with an exclusive range of different products with the goal of tailoring to the needs of their customers. Their commitment to customer satisfaction has gained them a good industry reputation. They have a broad range of wardrobes and cabinets for every budget. Please contact us for a free quotation and consultation.
Highlights:
Embraces the more recent programs and technology
Equipped and trained with various skills that are relevant to the market's requirements
Wide range
Good reputation
Best For: Clients in Sungai Buloh, Kuala Lumpur, Malaysia n
Website: https://ltckitchen.com.my/
Address: AL290A (LOT2221), Jalan Baru Sungai Buloh, 47000 Sg Buloh, Selangor, Malaysia.
Contact: 019-9224661
Email: N/A
#4 – Muse Kitchen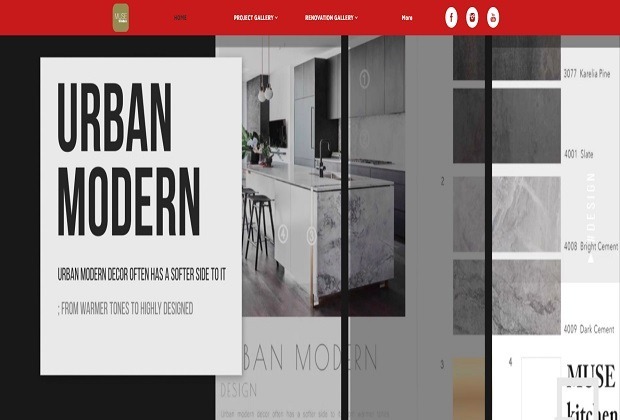 Muse Kitchen is the most recognized and best renovation company in Malaysia. They provide one-stop renovation services incorporating consultancy and interior design. The company has successfully completed many Malaysian renovation projects. They have extensive experience in both industrial and commercial renovations, without ignoring small projects like retail shops and homes.
Muse Kitchen is very meticulous when it comes to making good use of interior design and building. It ranges from preliminary design all the way up to successfully completing a contract or project. They possess a great combination of interior design and technical background skills that surpass multi-faceted building services and interior plans. All of their renovation services are based on quality, integrity, skills, and giving all of their customers close personal attention.
Highlights:
Close personal attention to their customers and high-quality services
Meticulous in making very good use of interior design and building
Extensive experience with both industrial and commercial renovations
Best For: Commercial and industrial renovations
Website: http://musekitchen.com/
Address: No.17, Jalan Kp 1/1 , Kajang Prima , Off Jalan Semenyih ,43000 Kajang , Selangor
Contact: +6010-2080826
Email: [email protected]
#5 – Signature Kitchen
The company was established in 1994 and had humble beginnings as a retailer and distributor of modular kitchen systems is the solid foundation that has brought Signature so far. Since that time, the company has become known to be synonymous with the upscale kitchen industry throughout Asia as well as locally. With outstanding designs and a strong foundation in place, they have been able to aim for growth and provide their clients with wardrobes and kitchen cabinets as excellent solutions for great living space management.
Highlights:
Unwavering commitment and passion
Outstanding designs and a strong foundation
#6 – LBH Solutions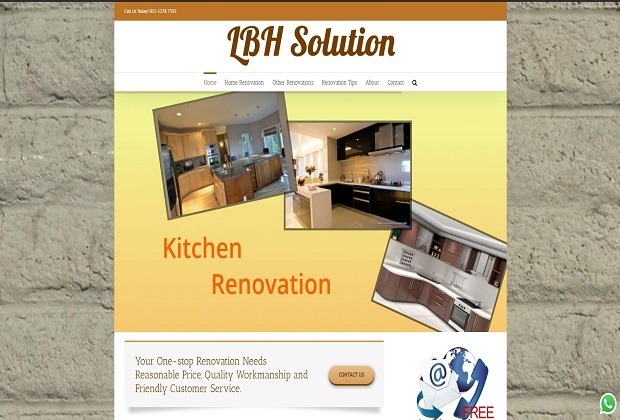 Expertise and intervention of professional contractors and teams are essential when it comes to getting renovation projects implemented for offices and homes. So if your shop, office, or house needs to be renovated, then LBH Solutions at RenovationPenang.cm can assist you with your project.
When it comes to designing and implementing renovation projects for both commercial and residential purposes, the leading company is RenovationPenang.com that provides a wide range of renovation services. They strongly believe that renovating an office or house that reveals a certain structure's hidden beauty. The company guarantees all of its clients excellent renovation results.
Highlights:
Professionalism and Excellence
Years of expertise and experience
Efficient and licensed contractors
#7 – Aathaworld Sdn Bhd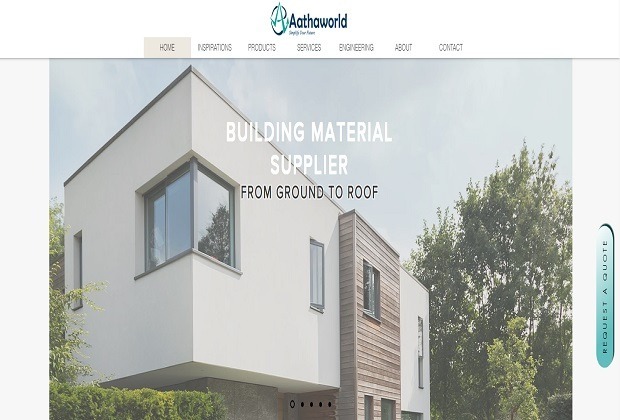 This company symbolizes disruptive innovation within the engineering and construction sectors. Their goal is to transform the construction industry's leading existing game rules. It goes with their mission of promising to continuously find new potential opportunities to support innovative products and proposals, with the purpose to enhance the quality of life and create value for the world.
Highlights:
It saves you resources and time
Efficient and effective
Innovative solutions and a broad range of building materials
Best For: Industrial, commercial & residential projects
Website: https://www.aathaworld.com/
Address: Level 6.06, KPMG Tower, 8 First Avenue, Bandar Utama, 47800 Petaling Jaya, Selangor
Contact: +6011-7001 1003
Email: [email protected]
Customer Reviews:
"Their response to my first enquiry. Speaks for their professionalism in their services. Their subsequent response and advice provided reflected their timeliness in responding to customers needs. Precise and detailed specifications provided. Service beyond expectations.", Habsah Abdul Rahman
#8 – Meridian Interior Design Sdn Bhd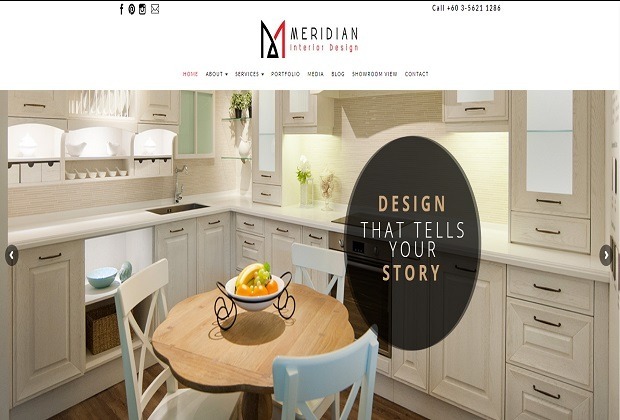 This company is managed by Lola Lim and Lim Chee Hoong. They have both been involved for the past 14 years in the home renovation and kitchen cabinet design industries. With their passion and past experience in interior design, their customers can be confident that they are not simply buying cabinets but will also receive the proper advice on all aspects of aesthetics, technicalities, and functionality of their proposed design. Their team of highly qualified and experienced Sales designers is backed up by premium quality products and outstanding services of Signature Kitchen.
Highlights:
Appealing and fresh designs
Suitably qualified and skilled interior designers
Extensive experience
Customer Reviews:
"This interior design company is part of the Signature Kitchen Group. They use Signature brand products in their design work. The staff told me they are trained by Signature factory. They cater to clients who want to do whole house interior design renovations, and concern about whether the kitchen concept blends in well with the rest of the dining and living room. My renovations are not yet complete, but so far so good. They upload their work regularly on Facebook, see if you can find my house here! ;)", Fadzli Rusli
#9 – Renovation Contractor Malaysia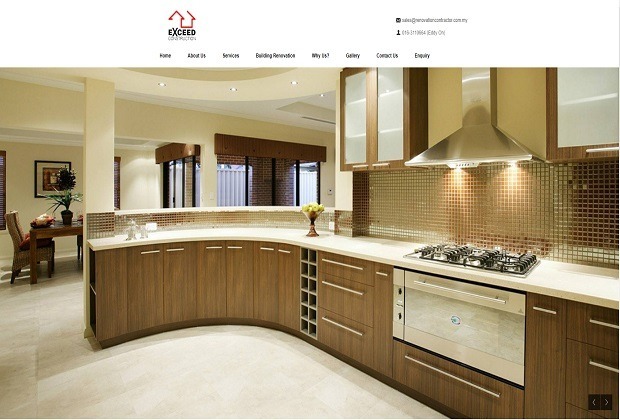 This company specializes in home and office renovation consultation and services, custom renovation services and building remodelling, interior design, and furniture installations. Over the years, their renovation professionals have learned how to satisfy their clients and love the renovation service solutions that they receive.
The renovation company is fully equipped with all of the right people, the right expertise, and the right tools for handling all sizes of construction and renovation projects in Malaysia.
Highlights:
Reliable and trustworthy renovation contractor
Comprehensive Office and Home Renovation Services
Reliable Renovation Contractor
#10 – Agro Pilah Holdings Shn Bhd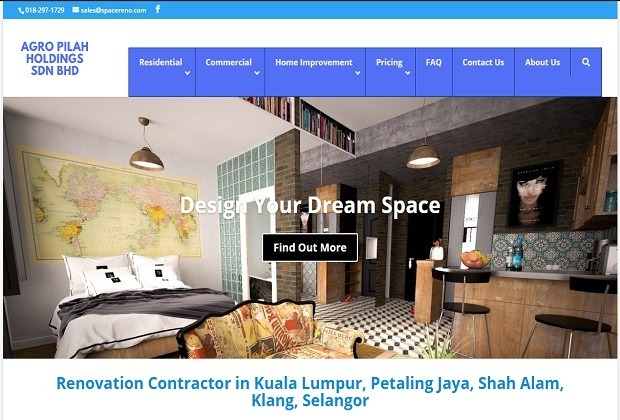 This renovation company only uses high-quality building materials for all of its renovation services in Selangor and Kuala Lumpur so that your renovation project can stand up to the test of time. Their team of expert and specialized consultants, interior designers, and renovation contractors are here and ready to help you with your renovation project by providing you with guidance and communicating with you at each stage in the process.
Highlights:
Friendly and Professional Team
Reliable
Experienced
Do you have any other suggestions for us? If so please share them with us here.
Popular Kitchen Renovation Ideas
Kitchen Renovation Guide & FAQ
Why should you consider renovating your kitchen?
One of the best investments that you can make for your home is by doing a complete kitchen remodel. Real estate agents will tell you that a remodelled kitchen not only adds value to the home but it also helps to sell the home faster. However, the one thing that you do not want to do when doing a kitchen remodelling job is to design the kitchen without help from a certified kitchen designer.
A certified kitchen designer can help you with all aspects of a kitchen remodel, including flooring, new appliances, design, countertops, lighting, fixtures, backsplash, and so much more.
In what order do you renovate a kitchen?
To have a successful kitchen renovation, it is really important to make sure that you do it in a correct step-by-step manner. The first thing that you will want to do is get a kitchen design from a qualified kitchen designer. The next step will be to remove items such as kitchen cabinets, appliances, flooring, and so forth.
The electrical and plumbing should be done next, along with any painting of the walls. Flooring can go in before or after the kitchen cabinets. After the cabinets have been installed, the countertops will be next. Finally, all of the new appliances can be put into place.
How long will it take to remodel our kitchen?
Many homeowners would love to do a complete kitchen remodel, but they do not have a clue on where to begin or how long it will take? A kitchen remodel begins with the design, and the timeframe can take anywhere from a few days to a few weeks. It all will depend on how much remodelling there is to do.
For example, some homeowners may simply replace old and worn-out appliances and repaint the kitchen cabinet doors. This type of remodelling would only take a few days. On the other hand, an extensive kitchen renovation job where everything was removed and replaced could take weeks or even months.
Do I need an architect to renovate my house?
Most homeowners consider updating their home at some point, but are not sure how to start. Since there are many details involved in renovation projects, consulting an architect may be a good idea. Some small renovations that don't require plumbing or electrical work can be done by a homeowner with some construction experience. Any renovation projects that add square footage will require the help of a professional.
Home building contractors can likely help the homeowner create a plan that will work best for their needs. Contractors offer licensed professionals needed for the project as well as pulling and satisfying the necessary permits.
How much does it cost to renovate a kitchen in Malaysia?
The cost to renovate a kitchen is varied on the size of your kitchen, design and material used during the renovation. It can be ranging from RM 10,000 to RM80,000. An essential kitchen renovation often cost around RM 20,000 - 30,000.
Click here for other local services related articles.
Latest posts by Kathy Wong
(see all)
This article was brought to you by BestAdvisor.my
Disclaimer: This is the opinion of the writer or publication. We only recommend products or services that we have tested and tried ourselves or have done in-depth research with positive external reviews and find them to be useful for everyone. The products/services shown are available upon the publication date. The availability may change from time to time. If some of them are not available, please email us at [email protected]. Thank you!
Last Updated on