Are you searching for a KL, Malaysia moving company?
It can be hard to find the right moving company that can meet all of your moving needs. We studied and reviewed the best Kuala Lumpur movers for a few days to help save you time with your searches.
We checked all of the mover company firms for their customer satisfaction, reviews, service rating, and reputation. We then compiled a comprehensive list of all of the top moving companies in Malaysia for you to reference.
We will also be sharing frequently asked questions and our mover guide with consumers just like you.
Let's get started with discussing the best movers.
Top Movers in KL
#1 – R7 International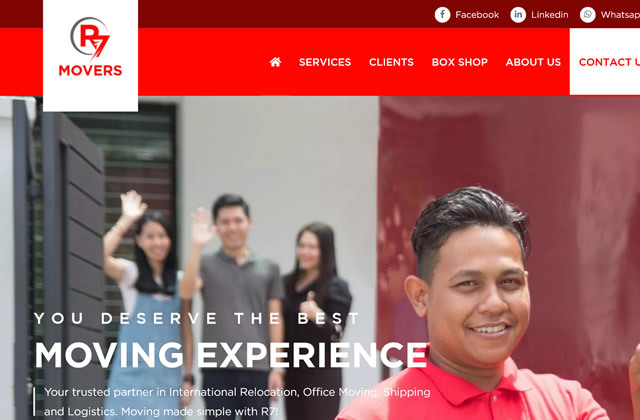 At R7 Mover, they pride themselves on being the premier moving company in their area. Founded on a strong foundation of quality, accountability, and efficiency, they have continually delivered top-notch service to their customers for over 10 years.
Their team is made up of friendly, knowledgeable professionals who always strive to go the extra mile for their clients
Whether you are looking for residential or commercial moving services, R7 Mover is here to meet your needs.
Highlights:
Friendly, knowledgeable professionals
Strive to go the extra mile for their clients
Provide quality, accountable, and efficient service
10 years of experience
Best For: Corporate moving & international relocation
Website: http://r7intl.com
Address: C-1-25, 8 Avenue Business Centre, Jalan 8/1, Seksyen 8, 46050 Petaling Jaya, Selangor
Contact: +603-79317788
Email: [email protected]
#2 – EAZY Mover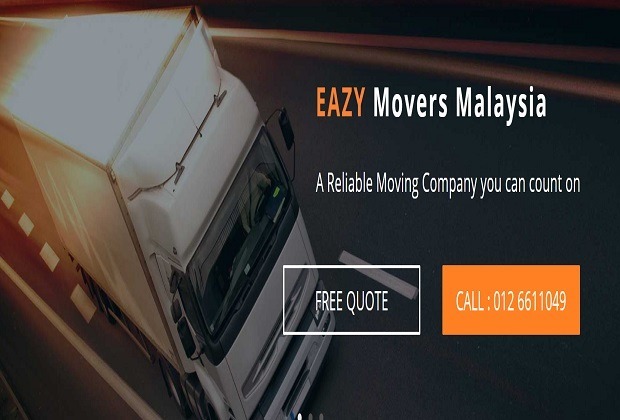 This is a proficient and efficient moving company that provides a comprehensive range of relocation, transportation, packing, and disposal services. They provide manpower services and expertise to ensure that the whole relocation process is free of any hurdles and is completely smooth. They believe that their extensive experience provides them with the confidence they need to make sure their relocation is an enjoyable, secure, smooth, and stress-free experience. Their reliability, meticulous strategy, and professionalism make all of their clients' moves successful. They believe in developing long-term relationships with their clients.
Highlights:
Transparency
Safety
Reliability
Customer Reviews:
"Am lucky to engaged them as my mover. Was my 2nd time to engage them within 4 months. Very pleased with the movers who can handle professionally and very very helpful with certain request. Keep up the good work!", Charlotte Chong
"Staff are professional and they take care of my items very well. Will definately go back to your services again in future. Well done!", Joyce Lee
#3 – One Allied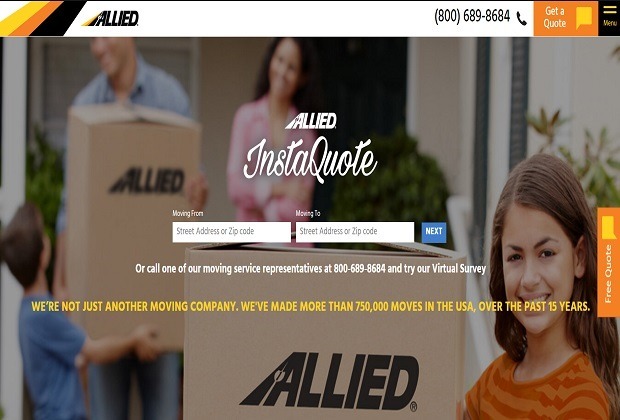 For nearly 400 years the name of One Allied has been synonymous with the highest quality of home move services. From the early seventeenth century's packhorses to today's most advanced transportation and shipping methods, and with more than 600 locations in over 40 countries, Allied has developed into one of the most respected and largest moving service providers, handling more than 50,000 international moves each year. Allied Malaysia was first established in 1989 and has 31 employees. Their Malasia office is committed to workforce diversity and has employees from 7 different nations.
Highlights:
Best For: International and Domestic Moving
Website: https://www.allied.com
Address: No.10, Jalan 3/32A Mukim Batu, Batu 6 ½ 52100 Kuala Lumpur Malaysia
Contact: (60) 3-6253 6553
Email: N/A
Customer Reviews:
"I have been a client of yours for many years and the quality of service is always the same: excellent, fully reliable.", Martin Farfan L
"Excellent service, although KL office management could have been a little more pro-active in communicating with me.", Micheal Geraghty E
#4 – CMM Pro Movers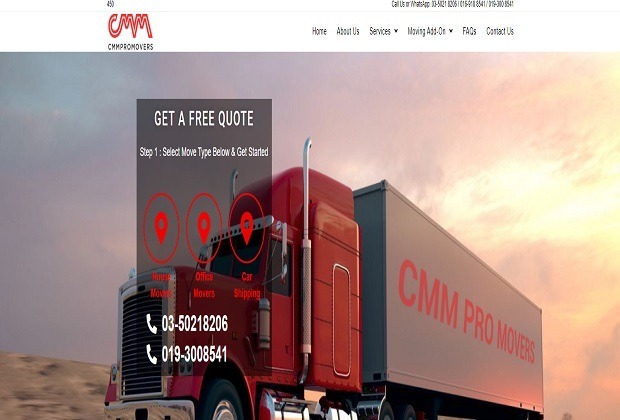 This company has provided high-quality office and household relocation services at affordable prices since 2010. On all their moves, they provide high-quality packing materials and boxes, skilled manpower, and lorry transportation. Email them or talk to their moving consultant to learn more about their services and how they can help you. Their goal is to be Malaysia's best relocation service by providing high-quality relocation services to all of their customers at affordable prices.
Highlights:
Skilled in handling belongings
Always raise the bar
Quality moving services
#5 – Fly Star Movers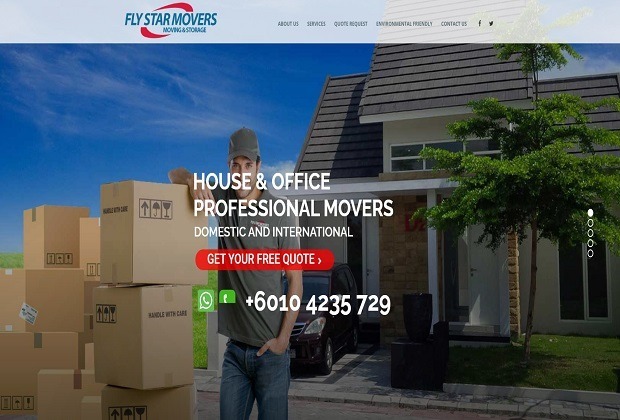 This moving company specializes in domestic and international relocations of household goods and personal effects. With its over 2,000 worldwide partners, Flystar Movers International provides smooth door-to-door services to all corners of the globe. Their team is run by a highly motivated and experienced operation, administration, and management team to provide the best relocation services of the highest quality.
Highlights:
Highly motivated and experienced management
Specializes in domestic and international relocation
Highest quality standards
Best For: House and Office
Website: http://www.flystarmovers.com
Address: Unit #624, Block B Mentari Business Park, Jalan PJS 8/5 Bandar Sunway, 46510 Petaling Jaya Selangor Darul Ehsan,Malaysia
Contact: +6010-4235-729
Email: [email protected]
Customer Reviews:
"When i first came across flystar mover i was honestly abit skeptical because of my past bad experiences. However after checking them out, and exchanges afew msges with mr balan, i finally decided to give it a try.
They have a big team and really is professional with no hassle at all. Once you give green light, they will do necessary actions to make it happen, beyond your expectations. My goods transferred from sg to kl just in 2days and all items intact. They have even did some packing for us to ensure all items are in good condition during transhipment. And they wouldnt mind extra bagages one or two just to delivery a good service. Thumbs up guys. Will definitely use your service again!!" , Yeoh KimBee
#6 – Aero Movers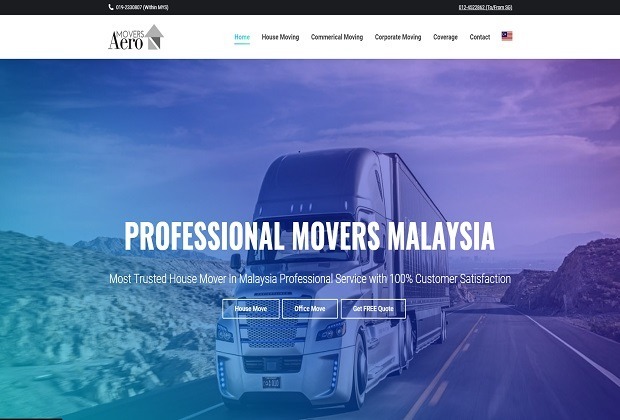 This nationally registered moving company has more than 10 years of moving industry experience.
So whether you have a large house relocation or need to have a couple of tables moved from your office, this is the company for you. Their team of professionals goes above and beyond what conventional moves usually involve.
Highlights:
Individual approach
Experience
Professionalism
#7 – Royal Relocations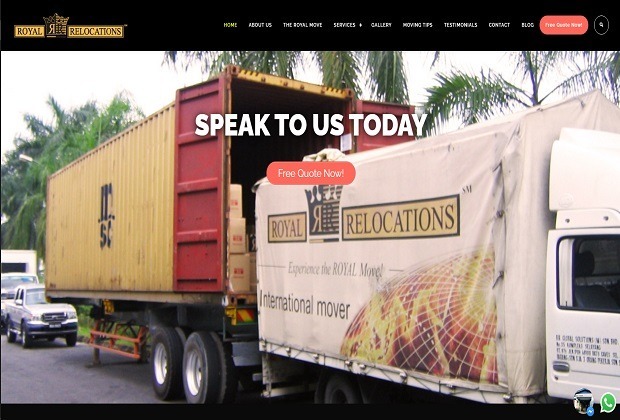 Royal Relocations was first established in 2002 and has developed a strong reputation for providing reliable and excellent relocation services This type of feat only can be achieved when you have a dedicated team of consultants and movers who always strive for excellence. Over the years, the company has carefully planned and flawlessly executed its relocations. Their goal is still to provide the highest quality services to all of their customers on every job, whether large or small.
Highlights:
Responsible
Professional
Reliable
Best For: International, Domestic, Office, Pet, and Storage Move
Website: https://royalrelocations.com
Address: Lot 2136B, Off Jalan Welfare, Kg Baru Sg Buloh, 47000 Sungai Buloh, Selangor
Contact: +6 03 6157 6777
Email: [email protected]
Customer Reviews:
"Reliable, very helpful and thoughtful. Smooth and well organized transfer of goods. Experienced staffs. Well packed, no damage to any of the items. Wish the best to the staffs and company.", Neshi sastra
"The whole team was very helpful from starting until the end of relocation. They kept me updated throughout the entire process. All my items were carefully packed and their pricing is reasonable.", Regina Renata
#8 – Mover2U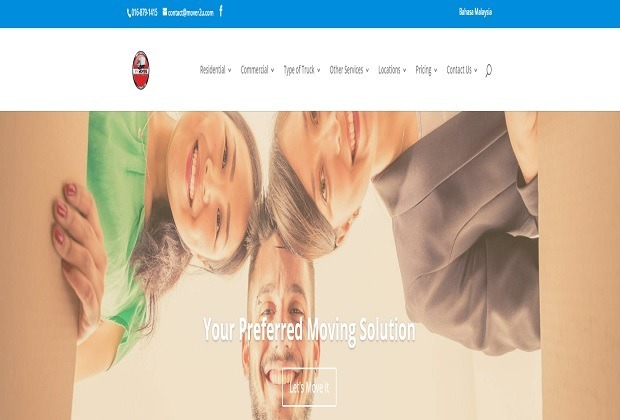 This moving company is based in Selangor and Kuala Lumpur and knows that moving belongings involves more than simply moving boxes from one location to another. They also believe that moving should be a pleasant and easy experience.
Their friendly team members take great pride in providing their customers with the finest customer service at an affordable price which makes them the preferred moving company for their community. They have many years of moving experience working in the Klang Valley and are happy to provide value-added and cost-effective personalized moving services to their clients across the country for both foreigners and Malaysians.
Highlights:
Free site survey
Trained Movers
Preferred Schedule
Transparent Pricing
Customer Reviews:
"I requested my piano to be moved from Ampang to Bukit Jalil in KL. The piano moving is professionally done. Alwinz Biz Resources also arranged the piano tuning service after the move on the same day, which make it so much easier for me. The tuner gave me many good advise, which is above my expectations. Thank you Alwinz Biz Resources for your professional service! I will surely recommend your company to my friends and family. ", Yvette Lim
Do you have any suggestions for us? If so, please share them with us here.
Movers Guide & FAQ Guide & FAQ
Is It Cheaper To Move Yourself Or To Hire A Moving Company?
When you need to move house it is often all about trying to save every cent you can along the way. This may move you to consider hiring a van and moving your belongings yourself. However, hiring a moving company may actually turn out to be the cheaper option. Why?
Firstly, they have the means to move everything safely so avoid unnecessary and expensive breakages. Secondly, they will have the means to transport everything in perhaps just one journey, hence saving on fuel. Indeed, if you want to save yourself a few dollars while moving house, hiring a moving company may be the best decision you ever made.
How Exactly Does A Moving Company Work
Hiring a moving company is a great way to make your move a less stressful one. A moving company knows what to do and what to avoid doing when they are facilitating a move. This way, you don't have to worry about making costly mistakes that could cause you a lot of trouble.
They can help with everything from packing to logistics which should make your entire move much more seamless. It's a good idea to hire one no matter what your experience is with handling moves. However, you need to do your research to hire the one that is reputable and experienced.
How much notice does a moving company need?
Some people love to procrastinate when it comes to calling a moving company and scheduling a relocation date. However, it is important to know that most moving companies prefer at least two weeks' advance notice before scheduling an exact date. The reason for this is quite simple. A moving company only has a certain number of moving personnel and trucks available.
Try to avoid peak-moving days or seasons. The busiest season for a professional moving company would be the summer moving season. Many families want to relocate before the new school season begins. Also, you want to try and avoid holidays and weekends.
Do You Pay Movers Before Or After The Move?
Hiring a moving company is one of the best decisions you can make when making a move. After all, they will give you the expert guidance you need to have a successful move. However, many people have questions about the process. One of the questions you may have is whether you pay before or after the move.
A lot of reputable moving companies will have you pay half upfront and then the rest upon completion of the move. Some will have you put down a deposit of less than half. It depends on what moving company you hire. Upon completion of a successful move, you should consider tipping your movers if you feel they went above and beyond with their service.
Click here for other local services related articles.
Latest posts by Aaron Tan
(see all)
This article was brought to you by BestAdvisor.my
Disclaimer: This is the opinion of the writer or publication. We only recommend products or services that we have tested and tried ourselves or have done in-depth research with positive external reviews and find them to be useful for everyone. The products/services shown are available upon the publication date. The availability may change from time to time. If some of them are not available, please email us at [email protected]. Thank you!
Last Updated on