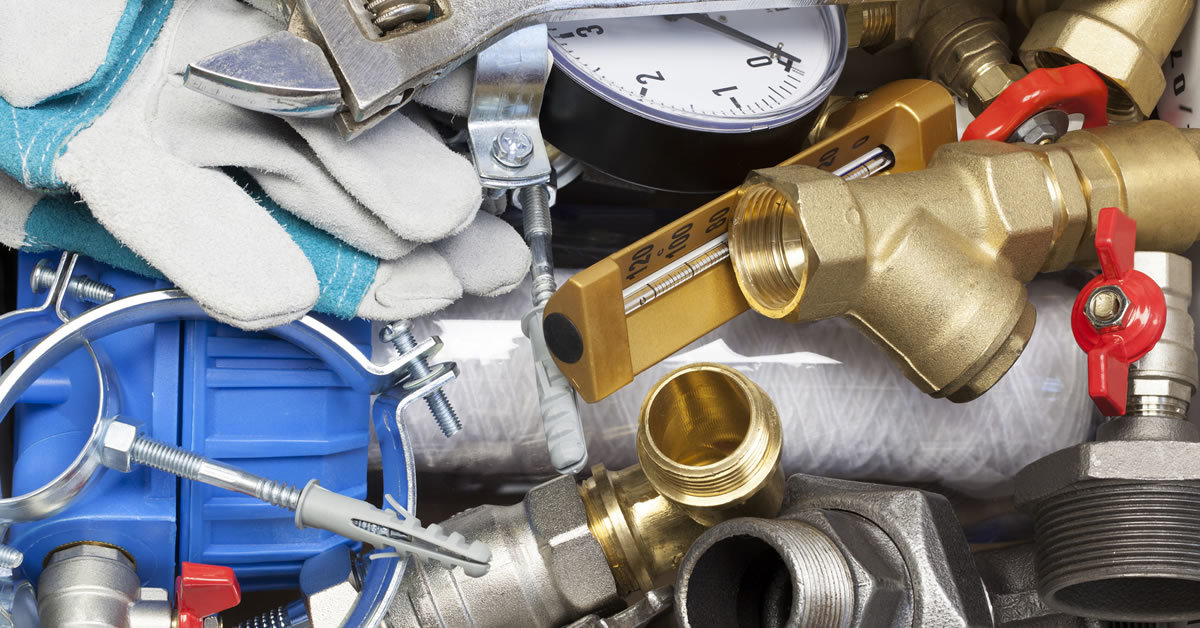 Are you looking for plumbing service in Kuala Lumpur, Malaysia?
Getting the right plumber to help you with your needs is not easy. We spent a couple of days to study and review the best plumber in Kuala Lumpur to save your time.
We check each plumbing service on their reputation, service rating, reviews and customer satisfaction. Then, we made a comprehensive list of all the best KL plumbers for your ready reference.
We also share the plumber guide and frequently asked question from consumer like you.
Let's start with the top plumber now.
Top Plumbing Companies in Kuala Lumpur
#1 – KL1 Plumber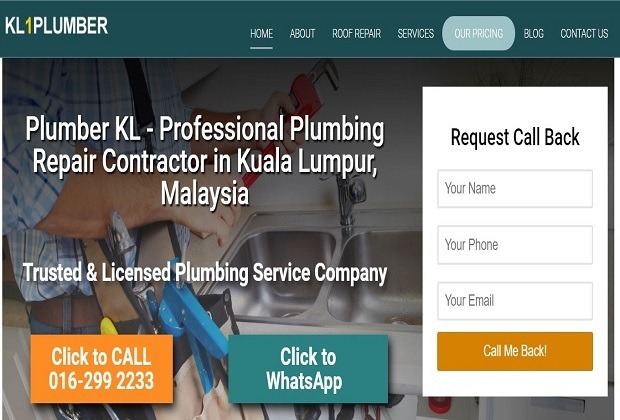 This locally established plumbing company is based in Kuala Lumpur. They take great pride in their many years of experience in working on a wide range of plumbing problems for their clients in Kuala Lumpur. They have an entire team of professional plumbers who are prepared to go to any part of the city. Many of the company's clients testify to the high quality of the services they provide.
Highlights:
Insured
Licensed And Certified
Experienced And Reputable
Best For: Kuala Lumpur Clients
Website: https://kl1plumber.com
Address: 38-1, Jalan Metro Pudu 2, Fraser Business Park, Off Jalan Yew, Fraser Business Park, 55100 Kuala Lumpur, Federal Territory of Kuala Lumpur
Contact: +6016-299 2233
Email: [email protected]
Customer Reviews:
"Very good service. Have beed calling for plumbing service for the whole day but none pick up my phone. Until I search for local plumbing service online and saw this company and call to them directly, then they respond immediately and willing to come at 6p.m. Very grateful to KL1 Plumber.", Cynthia Lim
"Deserve the price for such a good service being provided. Just request for plumbing service this morning for my clogged drains, guess what, they reached in 15 minutes and solved my problem efficiently. Great service.", Ember Wang
#2 – Plumbing Uncle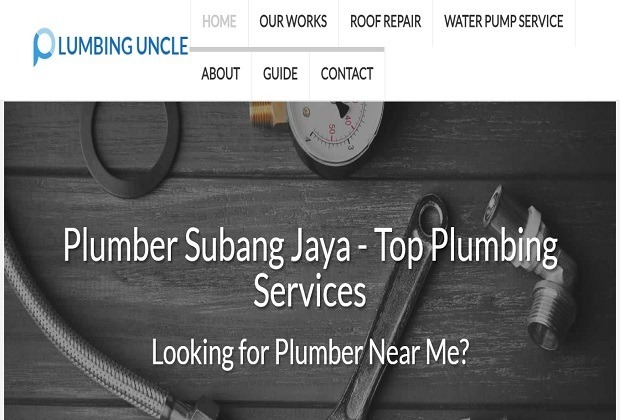 This plumbing company offers the ideal solution to all homeowner's plumbing problems since they provide a number of different services including water pipe installations, pipe repairs, roof leak repair, and drainage cleaning. When you hire these professionals, you will be very impressed by their level of experience, honesty, and professionalism. They provide their services to the entire Kuala Lumpur area.
Highlights:
Utmost professionalism
Complete insurance
Fully Certified and Licensed
Best For: Subang Jaya, Petaling Jaya clients
Website: https://plumbinguncle.com
Address: Plumber Subang Jaya – Plumbing Uncle H9-09-17, Blok H, Pangsapuri Angsana, Taman Subang Mewah, 47610 Subang Jaya, Selangor
Contact: +6016-299 6262
Email: [email protected]
#3 – Hong Seng Plumbing
Hong Seng Plumbing is based in Selangor. This company specializes in sanitary fittings installation and plumbing services. They can handle both small and large small pipes clearing and repair jobs. They also provide waterproofing and leaking roof repair services.
You can rely on them to solve all of your sanitary installation and plumbing problems at a reasonable price. They are specialists in their field, so you can be confident that you will not experience the same problems again any time soon. They provide their services to selected areas around Selangor and Kuala Lumpur.
Highlights:
Specialist
Very reasonable prices
Customer Reviews:
"Hong Seng Plumbing Roof Repair did an excellent job in providing me with a new roof. They were professional, courteous and did everything they could to minimize the inconvenience to me in having a roof replaced. There were no hidden costs and they finished the job on time and cleaned up the site very well. I highly recommend this company.", Gwen Moore
"Hong Seng is an exceptional company, great customer service and superb quality work. We are very happy with the end result and we thank for their professionalism and attention to detail. Many thanks to all." , Hui Ming Ang
#4 – Your Plumber Guys
Klang Valley, Malaysia's most affordable plumber is Your Plumber Guys. They aim to improve all of your plumbing-related problems in an efficient and timely manner. They provide the Selangor and Kuala Lumpur area with excellent plumbing services.
Their top priority is to ensure that all of your plumbing requirements are met to your satisfaction. You can be confident that they will provide you with affordable and prompt service whenever you need it.
Highlights:
Affordable, fast & reliable solutions
High-quality solutions
Comprehensive plumbing services
Customer Reviews:
"Your Plumber Guys are the best plumbers I have called. They are fast, well experienced plumbers who arrive in a short amount of time when you call. You cannot go wrong with them. For all your plumbing needs, Call Your Plumber Guys!!!", Paul
"We had an emergency with our electric water heater. We called the plumber near me, Your Plumber Guys, and they were at our home working on our water heater within 90 minutes. These guys are awesome.", Md Azmi
#5 – SP Roof Leaking & Plumbing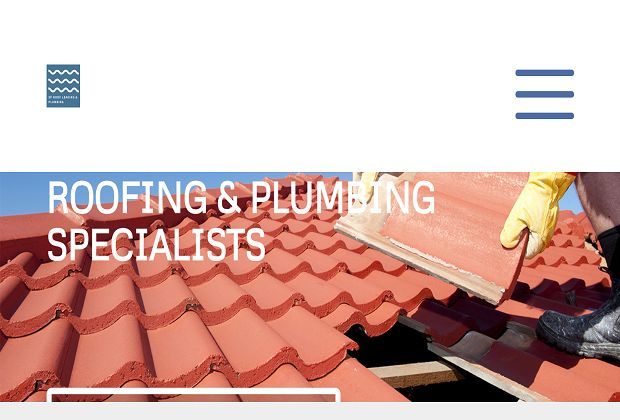 Does your house currently have a plumbing or roof leaking problem? If so, then Roof Leaking & Plumbing is available to meet all of your roofing leaking and plumbing renovation service needs in the Selangor and Kuala Lumpur area.
Whenever you need full-service plumbing repair and installation services, the company can provide you with affordable and quality renovation services for all kinds of residential, commercial, and industrial buildings throughout all of Malaysia.
Highlights:
Extensive knowledge
Affordable service
Experienced contractors
#6 – Mizu Solutions Experts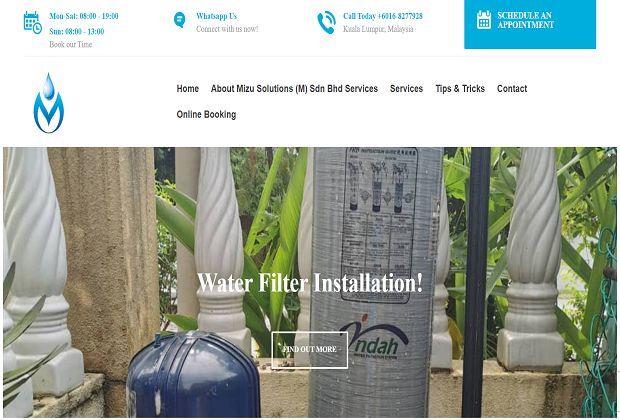 This plumbing company provides a comprehensive range of services for all levels of complexity of plumbing services. They have a team that is comprised of highly qualified plumbing professionals who have all been working in the industry for at least 6 years.
Their extensive experience has been obtained while solving highly complex organization and technical tasks, which is what allows them to provide the highest quality of service to you.
Highlights:
Outstanding customer service
Highest quality installation services
20 Years Of Industry Experience
Best For: Residential and commercial properties
Website: https://www.mizucare.my
Address: 76, Jalan Radin Anum 1, Sri Petaling, 57000 Kuala Lumpur, Wilayah Persekutuan Kuala Lumpur
Contact: +6016-8277928
Email: [email protected]
Customer Reviews:
"Great service, even better people. They came by to fix the pipe and did a fantastic job in the time they said they would get it done. Price estimate was on point and accurate and did not go over the budget I had in mind.", Chee Meng
"I have never had such a pleasurable experience with plumber services CK Plumber Services in Kuala Lumpur. The engineers were courteous, professional, and a pleasure to work with.", Shahril
#7 – AK Plumbing Malaysia
This AK plumbing was originally based in 2007. The company is based in Kuala Lumpur and focuses on small commercial and residential plumbing solutions only within Klang Valley, Selangor, Kuala Lumpur, and KL. Over the years, this plumbing company has steadily grown through expanding its plumbing knowledge and expertise to working on largescale industrial and commercial plumbing jobs in Selangor, Klang Valley, and Kuala Lumpur.
Today, they are proud to claim the title of Malaysia's leading plumbing specialist that provides full-service plumbing repair and installation services for all kinds of residential, commercial, and industrial buildings throughout all of Malaysia, mainly within Klang Valley, Selangor, Kuala Lumpur, and KL. They have successfully completed many plumbing projects for residency homes, apartments, colleges, schools, airports, malls, and conventions across the nation.
Highlights:
Licensed Plumber
Efficient Plumbing Repair Specialist
Full-Professional Plumber Service
Do you have some other recommendation? Please share with us in the comments.
Popular Video About Plumbing Services
Plumber Guide & FAQs
What are the Common Types of Plumbing Services?
Owning a home is a big responsibility. You must maintain all the major systems in the house and these include the electrical system and the plumbing system. You can often do some of the types of repairs and maintenance that are needed to your home's plumbing system by yourself. Other tasks you will want to leave to the professionals to handle.
What are the types of services you will call a professional plumber to handle? If you need to repipe your whole home you need to hire experts for this. If you need to unclog a toilet or stop a faucet leak, you can probably do these jobs yourself. If you do the work and the toilet remains clogged or the faucet continues to leak, you will want to call a plumber for help.
Some homeowners will try to install a water heater by themselves. Others will contact their local plumbing company for help. It is usually a good idea to hire help for a water heater installation because if you make a mistake while trying to install it yourself you could void the warranty or you could injure yourself. Typical plumbing services also include drainage services as well as emergency services.
Can Plumbers Detect Leaks Behind Walls?
Yes, plumbers can detect leaks behind walls. Plumbers use video inspection tools, leak detection equipment, listening discs, and acoustic amplifiers to quickly and accurately find leaks behind walls. It is not easy to hear plumbing leaks, so they use these tools and equipment to amplify the sound of the leaks.
Therefore, it is important to hire a professional plumber for routine plumbing inspections. It is almost impossible to detect the hidden leaks, so they can cause more damages to your property. Routine plumbing inspections can help detect the leaks behind walls, saving you a lot of money in the long term. Your plumbers will fix them before they cause more damages.
Can you detect leaks behind walls? It is not easy, but it is possible. Some of the signs you can check for include; wet spots on the wall, mold formation, unexplained increase in your water bill, and peeling paint. It can take time to notice some of these signs, so it is much cheaper and safer to hire a professional plumber to inspect your plumbing regularly.
What are some of the causes of leaks behind walls? External forces that can puncture your pipes, extreme temperatures that can lead water pipes to burst, hard water that corrodes the metallic pipes over time, and weak plumbing that crumbles because they cannot withstand the weight of concrete.
Why Plumbing Service Is So Expensive?
It may seem like menial task, but indoor plumbing is actually a pinnacle of human ingenuity and a product of the greatest minds in human history. If you have been scanning your plumber's bill and wondering what goes into the final tally, here are some things to know about competitive plumbing pricing.
Plumbers Are of Crucial Importance— the services of a reputable plumber are in high demand and plumbers are typically called at all hours of the day or night. Nevertheless, you can save yourself a bundle on plumbing services by calling for assistance during regular working hours — 9am to 5pm Monday to Friday.
Plumbing Requires Parts — most often, plumbing issues occur when parts have malfunctioned. This means that regular repairs often call for new pipes, proper hardware, plumber's putty, appliances and so forth. These costs are essential to long-lasting plumbing work and are reflected in the final bill.
Plumbing Requires Experience and Expertise — A plumbing company could hire inexperienced workers and less-knowledgeable laborers for a reduced cost, but the results will be far more costly in the long run. You get what you pay for in plumbing work. A knowledgeable plumber works to not only improve the function of your indoor plumbing now, but also reduces the likelihood of future problems through skilled attention to detail.
Click here for other local services related articles.
Latest posts by Aaron Tan
(see all)
This article was brought to you by BestAdvisor.my
Disclaimer: This is the opinion of the writer or publication. We only recommend products or services that we have tested and tried ourselves or have done in-depth research with positive external reviews and find them to be useful for everyone. The products/services shown are available upon the publication date. The availability may change from time to time. If some of them are not available, please email us at [email protected] Thank you!
Last Updated on