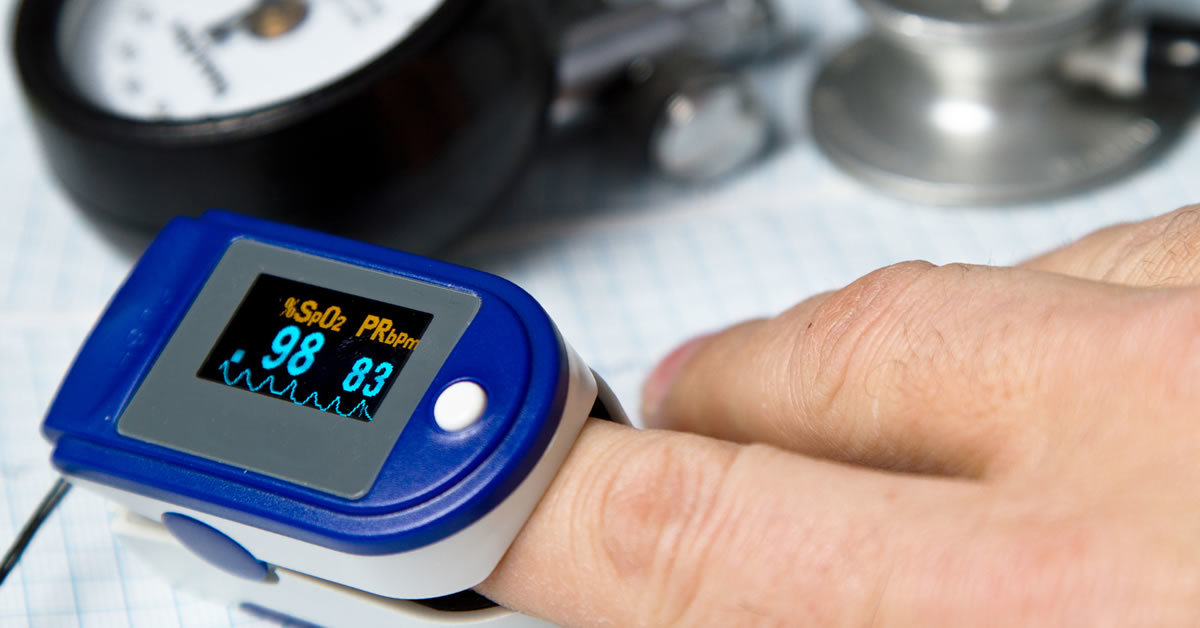 Ever wonder how your heart is doing? Or what is the oxygen level in your blood? Well, you can use a pulse oximeter to find out. This device will show the blood oxygen levels and their rate/rhythm, which are important indicators for determining if any underlying issues might exist.
In this article, we'll share an essential guide to a pulse oximeter and how they can be used for a self-health check, especially during the COVID-19 pandemic. Next, we put a list of 13 different pulse oximeters on the market that are great for home use in Malaysia!
Table of Contents
What is a Pulse oximeter (Ox Monitor)?
How does it work?
Why does it related to COVID-19?
Where to Buy Your Pulse Oximeters in Malaysia?
13 Reliable Fingertip Pulse Oximeters in Malaysia

Top Pulse Oximeter Brands in Malaysia & the World
Essential Guide & FAQs
Conclusion
What is a Pulse oximeter (Ox Monitor)?
A pulse oximeter is a quick and painless test that tells your oxygen saturation level or the amount of oxygen in your blood. It can even detect small changes in how efficiently you're carrying oxygen to all parts of your body – not just the extremities. Pulse oximeters are small, clip-like devices that attach to a body part. It's usually put on a finger.
How does it work?
To determine one's oxygen saturation level, a pulse oximeter is placed on the fingertip. Small laser beams pass through the blood on your finger, measuring the amount of oxygen in your body.
The lasers measure changes in light absorption due to the concentration of oxy or deoxygenated blood cells in the body. The pulse oximeter is able to tell you your oxygen saturation levels, as well as your heart rate.
Why does it related to COVID-19?
As the number of COVID-19 cases is on a rise, people have already started looking for methods to keep a check on their own health. If COVID-19 is present in a person, collecting data on blood oxygen levels becomes crucial because people with the virus can experience "silent hypoxia".
Hypoxia by its very definition is short of breath, but patients with this condition may not show outward signs that they are 'out of breath'.
Patients with COVID-19 who are at high risk of developing serious symptoms but do not need hospitalization should be getting a pulse oximeter to monitor arterial oxygen status at home, which may reduce the risk of severe worsening.
Where to Buy Your Pulse Oximeters in Malaysia?
You can buy many popular oximeters at your local pharmacies such as Caring, Guardian, Watsons and Big Pharmacy. Alternately, you can also get the same products online via Lazada or Shopee as described below.
13 Reliable Fingertip Pulse Oximeters in Malaysia
It's always difficult to find good pulse oximeter brands on the internet. Cheap devices are not worth it if you actually want an accurate measurement.
Read on further for the 13 best pulse oximeter Malaysia picks that can deliver accurate results
1. Medisana PM100 Oximeter Malaysia MDA Approved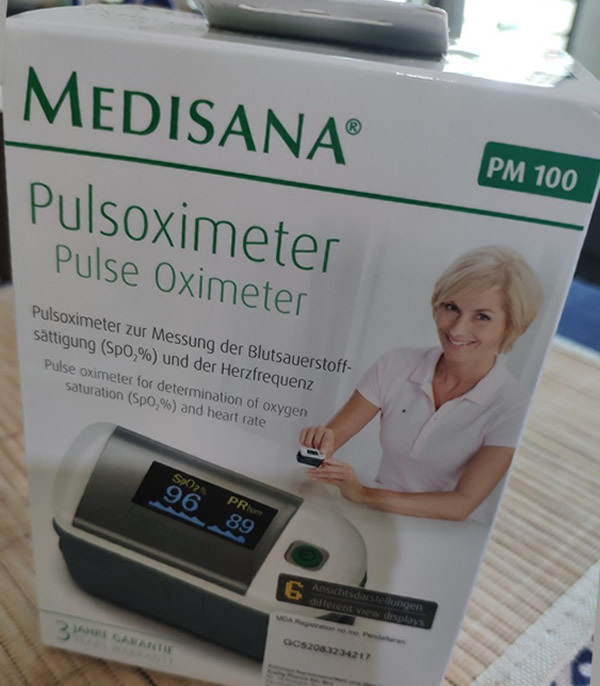 Best of the best
The Medisana Pulse oximeter Malaysia model PM 100 is the most accurate and reliable device on the market. It's easy to use with a one-touch operation, easy-to-read OLED display, bar graph or waveform reading of both blood oxygen saturation levels and heart rate.
Toss it in your bag for when you're away from home for up to 120 hours without needing battery power!
Why buy this:
This medical device is certified according to the MDD Medical Device Directive and Medical Device Authority Malaysia (MDA).
It has a battery level indicator and an automatic switch-off after 8 seconds.
The oxygen saturation and pulse can be displayed in bar graph or waveform, with 10 adjustable brightness levels available for viewing at any time.
Check prices on Lazada
Check prices on Shopee
2. ChoiceMMed Pulse Oximeter MD300C2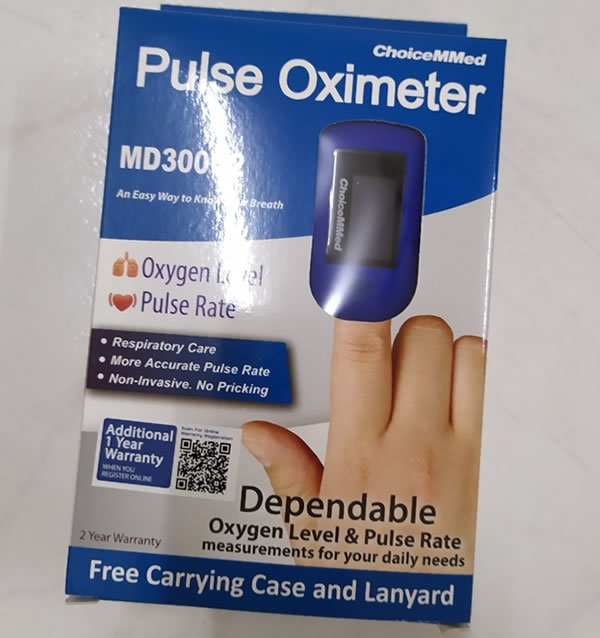 Everyone's favourite
The ChoiceMMed Pulse Oximeter MD300C2 is a small, compact, simple and durable physiological monitoring device that has low power consumption but features a battery-low indicator.
It's also easy to use with dual colour OLED displays that provide readouts for oxygenated blood (SpO2), PR, pulse bar and waveform.
Having an optional silicon rubber boot and mesh carrying case means it can be taken anywhere you go without worrying about damaging the product thanks to its durability. Leaving it on until the battery runs out or replacing batteries will automatically turn off this powerful little gadget!
Why buy this:
Low power consumption with battery-low indicator.
Automatically power off and requires 2 AAA alkaline batteries.
Simple, reliable, durable physiological monitoring device.
Approved by Medical Device Authority (MDA)
Check prices on Lazada
Check prices on Shopee
3. MICROLIFE OXY 200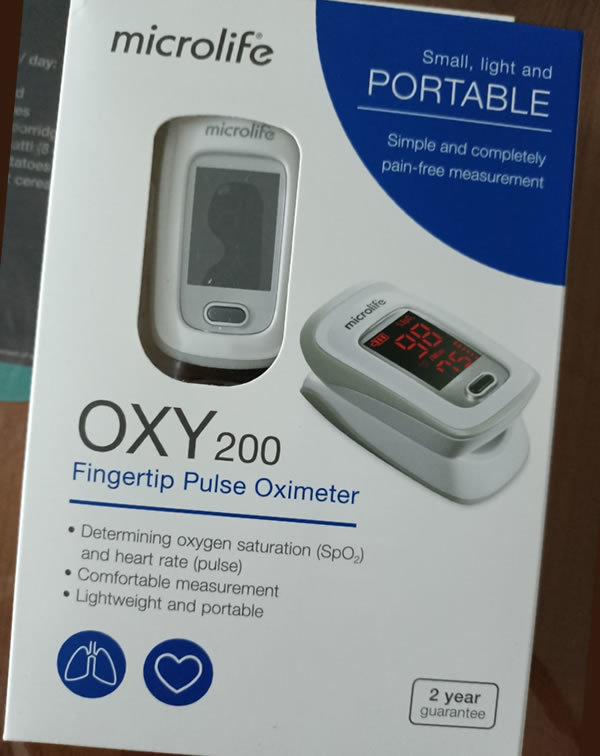 Reliable brand
Give the Microlife OXY200 a try! This portable but sturdy finger pulse oximeter is as simple as it gets. It will provide you with an accurate reading of your oxygenated blood (SpO2) levels and your heart rate, so you can know how well-oxygenated (or not) your bloodstream is, especially if this information could influence decisions you make during exercise or any other physical activity.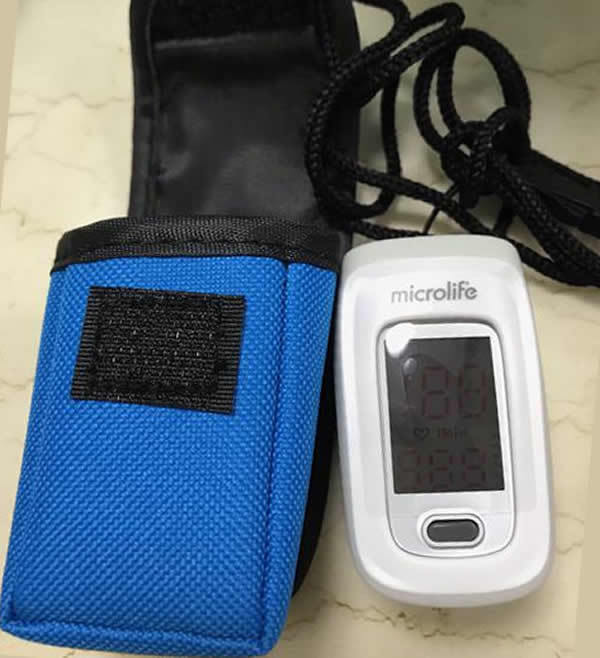 The light and compact design makes it suitable for home use and travel needs alike. Accurate readings are guaranteed from our tech advisor-tested device that's not only easy on the eyes but also uncomplicated enough for anyone to enjoy immediate results.
Why buy this:
Measure SpO2 and pulse rate easily.
Lightweight and portable.
You'll be in control of your health.
Accurate readings in seconds
Check prices on Lazada
Check prices on Shopee
4. Rossmax SB 100 ACT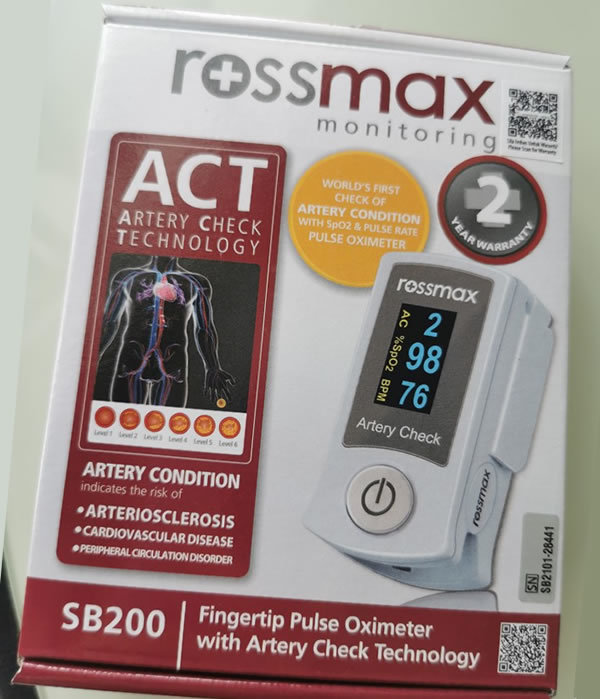 Trusted by clinicians
Rossmax's Pulse Oximeter will help you measure your arteriosclerosis status in relation to the SpO2 level. It can determine blood oxygen saturation levels, pulse frequency and the APG index (Acceleration Plethysmogramm).
Its reliability has been confirmed through a study at the National Taiwan University Hospital. Clinicians rely on the Rossmax Pulse Oximeter to help them determine arteriosclerosis status with regards to SPO2 levels, pulse frequency, & APG index just by using a quick fingertip pulse oximeter measurement. It's also good for the individuals out there.
Why buy this:
Shows your Arteriosclerosis status.
Helps you measure the SpO2 level, pulse frequency and APG index.
Easy to read pulse oximeter led display screen for quick readings.
Approved by Medical Device Authority Malaysia (MDA)
Biocompatibility and anti-allergic design for easy use on all skin types.
Check prices on Lazada
Check prices on Shopee
5. Xiaomi Yuwell OLED XY306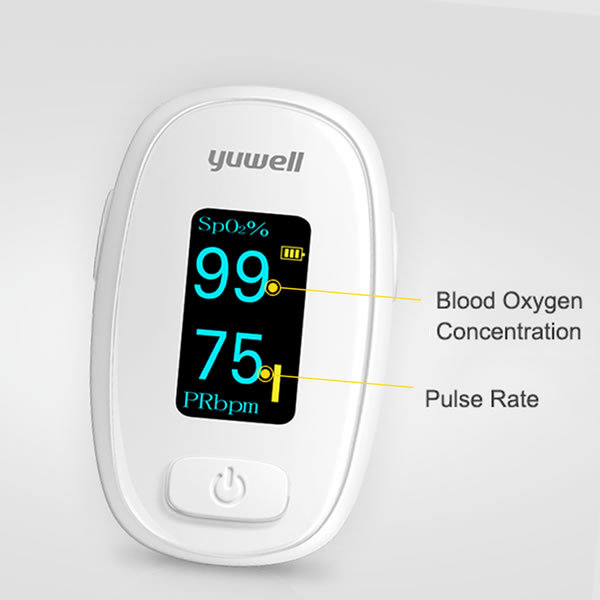 Affordable with OLED display
The Yuwell OLED Oximeter is meant to provide a comfortable and easy to use the medical device for consumers looking for accurate measurements that are fast and reliable.
With one-touch button operation, the OLED display with large digital numbers provides clear measurement readings in an easy on the eyes format. For best results, ensure the arm sleeve is below the elbow prior to taking a reading with fingers below the cuff of the sleeve.
This medical device is an ergonomically designed, easy-to-use oximeter with a soft silicone mould that provides a better fit. With its smart chip and high-quality MCU chip, this oximeter captures accurate blood oxygen pulse signals and proves every reading is as accurate as it gets.
Why Buy This:
Accurate measurements in seconds.
Comfortable and easy to use design.
Check prices on Lazada
Check prices on Shopee
6. i-Aged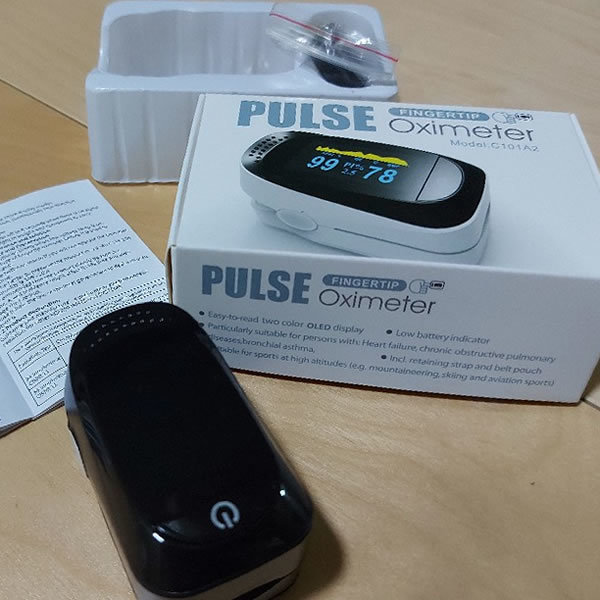 Best for small and portable
The i-Aged Finger Pulse Oximeter is the perfect way to track your own health. You can check your pulse and blood oxygen saturation levels in seconds! The Plethysmograph Wave ensures accuracy, so you'll always have accurate readings no matter where you are.
For anyone who spends their days running around, this self-adjusting clamp finger oximeter is a blessing because it takes just one button push for easy operation – great for any time of day or night.
It's small enough to handle easily and has an OLED display that makes it simple to see what percentage of oxygen saturation you're at from up close or far away. This affordable device also satisfies all FDA & CE requirements and features Auto-Power-Off after 8 seconds so.
Why buy this:
Fast and precise.
Accurate and FDA & CE Approved.
Easy to use, small, portable.
Measures concentration rate and blood oxygen pulse in 6 seconds.
Check prices on Lazada
Check prices on Shopee
7. Oxitech Pulse Oximeter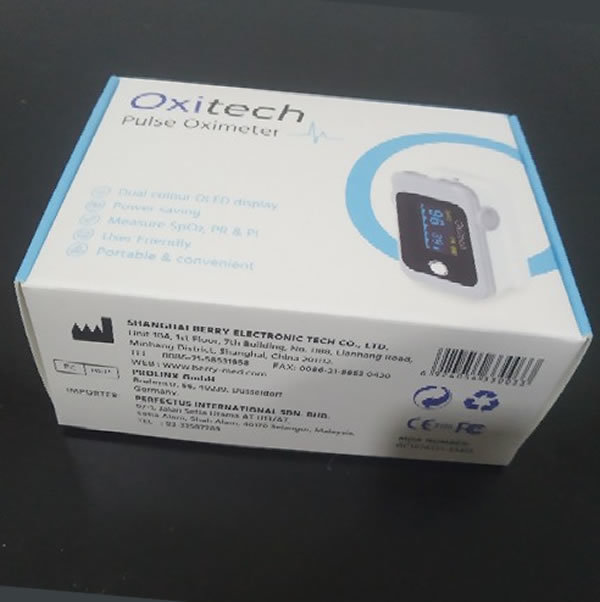 Easy to use
Oxitech Finger Pulse Oximeter is a small, non-invasive and painless electronic device that is clipped to your fingers. It is one of the most important tool for those with lung and heart diseases who often need an oximeter in order to report back on overall disease management such as COPD, asthma and many others.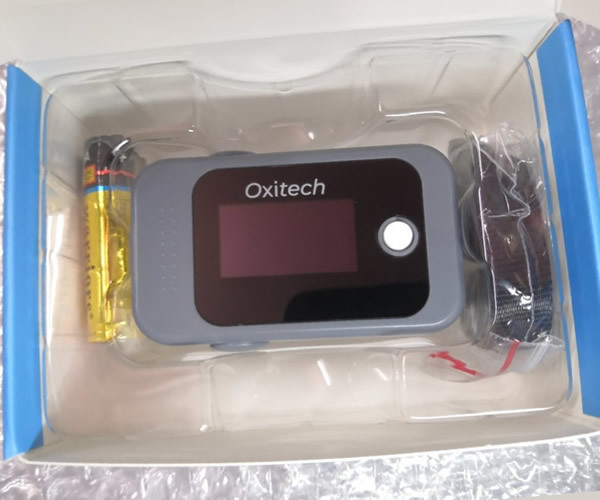 This particular model during the COVID-19 pandemic has served as a potential tool in identifying hypoxia which is one troubling sign of severe illness caused by COVID-19, especially when combined with other patient symptoms.
With its Dual Colour OLED display – power saving feature – user friendly design and portability users can conveniently keep track of their health anytime or anywhere!
Why buy this:
Affordable & easy to use
Accurate readings
Check prices on Lazada
Check prices on Shopee
8. Aeon Model A330 Blood Oxygen Monitor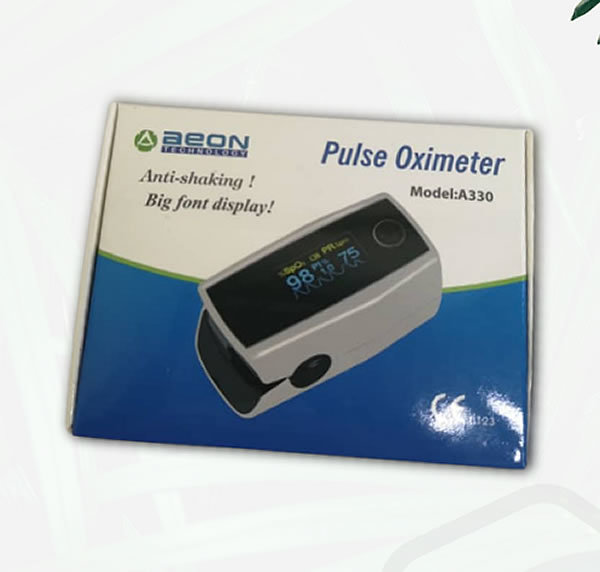 For use in different realms
AEON A330 Fingertip pulse oximeter is perfect for people who need noninvasive monitoring or spot-check measurement of oxygen saturation and pulse rate.
With the lightweight design, you can utilize it in many different realms such as clinics, hospitals, medical centres, sports centres, and high altitude areas for any person involved in sports or other strenuous activities to ensure consistent access to oxygen and accurate reading so you can commence at your best condition.
The dual colour OLED display interprets measurements so that you always know your Oxygen levels are safe which is vital during times when there are low.
Why buy this:
Lightweight and easy to use.
Dual colour OLED display, can be adjusted according to your needs.
Unidirectional interface for more convenience when you need it most.
Check prices on Lazada
Check prices on Shopee
9. BioCare Fingertip Ox Monitor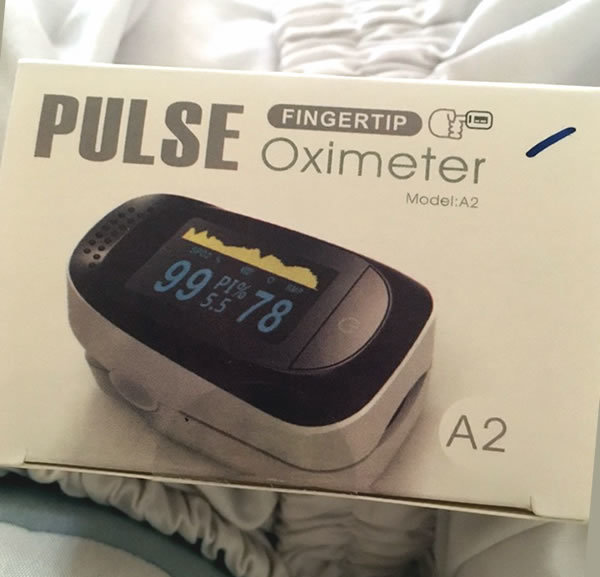 Budget's pick
The BioCare Finger Pulse Oximeter is easy to use and features an OLED blue and yellow dual color display for quick readings on the go!
With 6 different modes, the oximeter can be used by anyone from professional athletes to elderly individuals looking for a more convenient way to monitor their blood oxygen levels. The device has four directional capabilities as well, making it measurable from any direction including left-right or top-bottom.
Why buy this:
Easy to use and features an OLED blue and yellow dual color display.
Six modes, four directions.
Accurate blood oxygen range: 70%~100% ±2%.
Accurate pulse range: 25 ~ 250BMP ± 1BMP
Check prices on Lazada
Check prices on Shopee
10. Yuwell YX102 digital version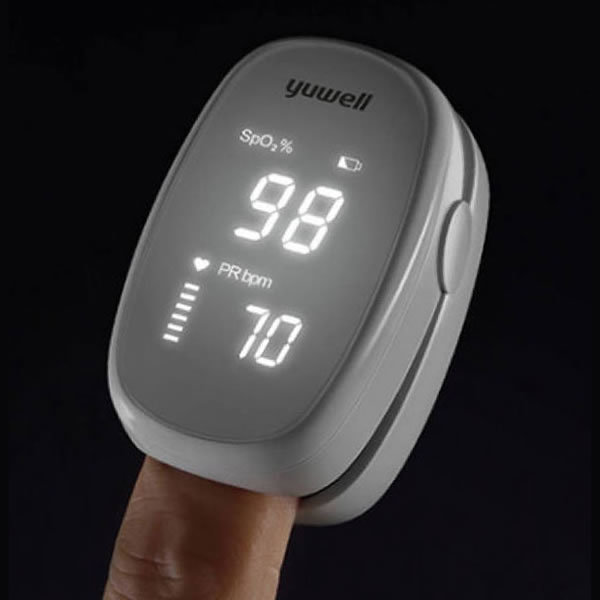 Lightweight for portable use
You know that feeling when you don't think your heart rate or breathing are normal, and it's hard to tell if something is wrong? Time to whip out your new Yuwell digital pulse oximeter!
This little device weighs less than 60 grams, so it can go anywhere with you–and the best part? It measures up to show blood oxygen saturation (SpO2) up to 100% and pulse rate (PRbpm) up to 250 BPM.
Don't worry about carrying around cumbersome devices that make reading difficult–the simple two-colour display makes this low key lifesaver easy on the eyes for anyone. And like all good monitors, it comes with a classic 8-second power-saving shutoff when not in use.
Why buy this:
Measurement is quick and easy.
The display is clear and easy to read from different angles.
Blood oxygen saturation up to 100% and pulse rate up to 250 BPM are accurate, reliable measurements.
Check prices on Lazada
Check prices on Shopee
11. ROSSMAX Model SB220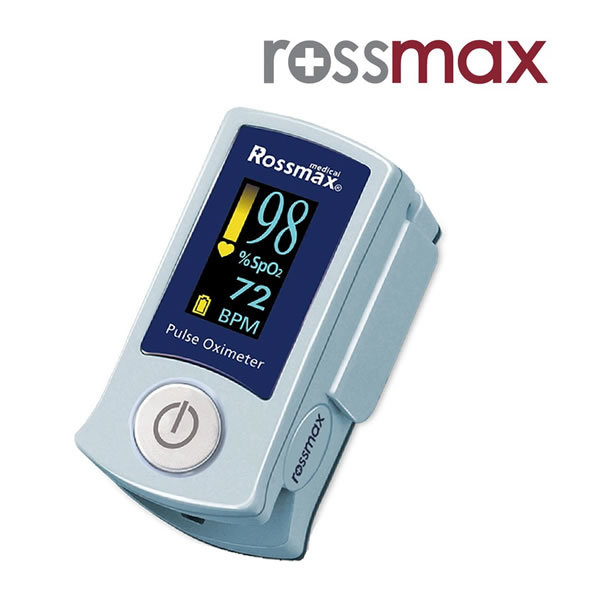 A high precision and full-featured oximeter
The Rossmax SB220 ACT Fingertip Pulse Oximeter is a high precision, advanced, full-featured oximeter. It's easy to use and simply plugs into your fingertip so you can monitor your oxygen level without any discomfort.
If you've been feeling lightheaded or were told that you had an irregular heartbeat, then this will quickly give a reading on all the oxygen being distributed through your bloodstream in detail with only one press of a button!
This great piece of equipment will save lives by providing accurate information for doctors during surgery related accidents and expediting general medical efficiency when combined with Arterial Spin Labeling (ASL) – also known as Phase Contrast Magnetic Resonance Imaging angiography (PC-MRI).
Why buy this:
Accurate readings for doctors
Easy to use, just plug in and press the button
Check prices on Lazada
Check prices on Shopee
12. Beurer PO30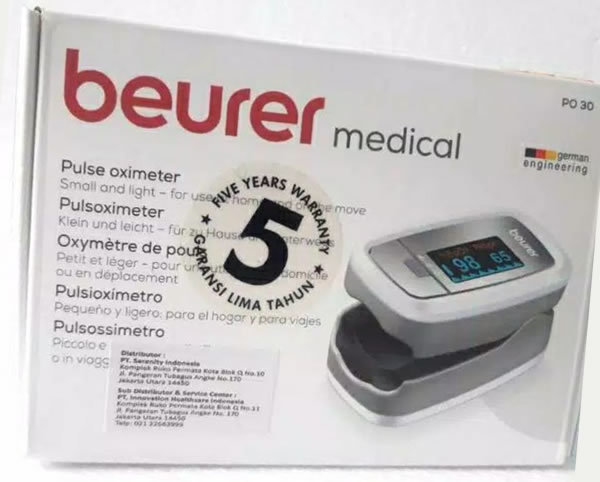 Well-known brand since 1972
Sold in Germany since 1972, this small and portable Pulse Oximeter is a must-have for anyone who wants to read their vital stats as they happen or keep an eye on them at regular intervals for safety and ease.
The Beurer PO30 features a large coloured display with adjustable brightness and orientation so you can see the numbers even from afar while running through fields or calculating research data in labs; 4 graphic display formats for easy reading; auto switch off so it's less likely to die after hours of hard use!
How To use:
Why buy this:
Easy to use with a large display, adjustable brightness and orientation, 4 graphic display formats, auto switch off, and low battery indicator.
It is small enough to carry around so you can monitor your health anywhere at any time
Check prices on Lazada
Check prices on Shopee
13. JUMPER OLED Oximeter 500E
For mid-range price tag
Are you looking for a high-quality, accurate oximeter that offers so much more than readings? The JUMPER OLED Oximeter 500E does just that and more! You'll be able to see both your SpO2 and PR in one easy-to-read screen.
They've also included more functionality – low battery indicator, turn off automatically when there's no signal, pulse function, warning function – the list goes on. With all of these great features PLUS an affordable price tag, this is one of the most popular models!
Why buy this:
It's affordable.
Low battery indicator
Four directions and six display modes
Check prices on Lazada
Check prices on Shopee
Top Pulse Oximeter Brands in Malaysia & the World
Medisana
Medisana is the leading specialist in the home healthcare market. For over 30 years, the German company has been committed to people's health with the motto "Your health in good hands". Medisana is pioneering the trend towards mobile health management and is delivering future-oriented products for modern life in an increasingly networked world. The Neuss-based company is the German market leader in the field of massage.
ChoiceMMed
ChoiceMMed, founded in August 1993, has evolved into a significant worldwide healthcare business with its cutting-edge technology.
Their unyielding goal is to provide small, intelligent health products to worldwide medical institutions and families. Their market has expanded to more than 100 countries and regions with continuous endeavour and progress. More people are using smart ChoiceMMed products as their market grows.
Microlife
Microlife, Inc. was founded in Taipei, Taiwan, in 1981. The company was formerly known as the "Micro Idea Instruments Co." when it began operations. Its first product was a digital medical thermometer, which it launched in 1985. In 1995, Microlife introduced blood pressure monitors to its portfolio of medical goods, which were then approved for hospital usage and had the greatest degree of safety.
Rossmax
Rossmax is a leader in the global healthcare market and is committed to developing and supplying premium products of supreme quality.
PREVENTION, MONITORING, THERAPY are their line of work. The Hypertension, Respiratory Care, Blood Glucose Management, Fever Management, Fitness & Obesity, Hot & Pain Therapy, Wound Healing, and Sleep Disorder sections of their product and service portfolio are made up of healthcare goods in these fields. All products are distributed in more than 90 countries and are clinically validated and approved based on the latest quality standards.
Omron
Omron Scientific Technologies, Inc., founded in 1933 in Kyoto, Japan, offers products that support people's desire for better lifestyles through its commitment to maintaining higher standards for safety and environmental protection when manufacturing healthcare devices worldwide. Omron Healthcare Malaysia (OHM) was established on 1st February 2007 as part of Omron's global expansion plan to strengthen the effectiveness of Omron's international business activities.
Essential Guide & FAQs
What are the 2 readings on a Oxygen Monitor Device?
A pulse oximeter will display two numbers: the pulse or heart rate, and the percentage of oxygen (SpO2) in your blood.
How do you read it?
The step-by-step guide to reading a pulse oximeter is as below.
Step 1: Remove any nail products and warm your hands before using the device.
Step 2: Rest for at least 5 minutes before taking your reading.
Step 3: To obtain an accurate reading, rest your hand on your chest at heart level and hold it still.
Step 4: Switch on the pulse oximeter and place it on your middle finger.
Step 5: The reading takes time to steady, take the oximeter reading and place it in a position that measures the highest level of oxygen. Keep the oximeter in this position for at least a minute or longer if you are not getting an accurate reading.
Step 6: Check to see that the pulse oximeter has been measuring your oxygen levels for 5 seconds without any changes, and then take note of the highest level that it assigns.
Step 7: Record the baseline level of your pulse oximeter. Record three measurements during a 24-hour period and take extra care if there are sudden fluctuations in your readings.
Which finger is best for measurement?
The right middle finger is the best finger pulse oximeter reading. According to the study & comparison on 35 volunteers with right-hand dominance, the result shows the right middle finger has the highest average SpO2 value measured (98.2 % ± 1.2) compare to others finger.
What is the normal pulse rate in an oximeter?
A normal pulse rate should be between 60 and 100, but it is not always consistent. Your age and general health can also affect your blood pressure, which is why it's important to keep in mind that pulse rates are naturally different for any given person.
Can it detect heart attack?
Pulsed Oximetry is useful in detecting heart failure and its severity. It has both diagnostic and prognostic significance, but more research needs to be done on its effectiveness before we can say for sure. A diagnosis may be suspected when baseline oxygen levels are low, typically <93%.
Can it helps to detect COVID-19 at home?
The pulse oximeter is not helpful in the screening test for COVID-19. A normal oxygen level does not mean you are free from COVID-19 infection.
A significant number of people with a fever, muscle aches and diarrhoea might not show low oxygen levels.
Therefore, all tests for this virus should be followed by a pulse oximeter measurement so that any physical deterioration can be diagnosed early and appropriate intervention measures are taken.
Can it be a helpful tool for monitoring COVID-19 at home?
A pulse oximeter can be used for a mild case of COVID-19. It can help to catch the low oxygen levels early before it gets worse. Many people who are at risk for oxygen issues would be those with pre-existing lung disease, heart disease and/or obesity. Sufferers of chronic obstructive pulmonary disease (COPD) also have a greater chance of developing hypoxia (oxygen deficiency).
It can also help with early detection of "happy hypoxia" which is clinically silent.
Are these devices accurate?
The FDA approved pulse oximeters are accurate to use for oxygen saturation level and pulse rate.
There are medical devices that require a prescription and are, therefore, subject to rigorous testing on human volunteers before gaining FDA labelling for "medical use."
Accurate pulse oximeters accurately measure blood oxygen saturation using a number of correction factors based on direct measurements of the subject's BPG.
Many low-cost units tests by Consumer Reports don't work as well as more expensive ones because they provide inaccurate readings.
None of them tested met World Federation of Societies of Anaesthesiologists standards.
Is 92 per cent considered a low oxygen level?
The level of oxygen saturation of 92 is considered low but not at the critical level yet. For COVID-19 patients, this level is just the buffer to get you to the hospital, according to AIIMS.
Why is my Oximeter not reading?
In many cases, this problem arises because the user has not inserted their fingers into the pulse oximeter correctly. Place your finger firmly on the device with the nail against the sensor. Be sure to keep your finger still as it measures. Complete another reading to get an accurate result.
Conclusion
In conclusion, pulse oximeters are important for people with respiratory or heart conditions. They can also be used to monitor COVID-19. A healthy range for pulse oximeters is between 98 and 99 per cent, while anything under 90 per cent requires medical attention.
Click here for other health related articles.
Latest posts by Aaron Tan
(see all)
This article was brought to you by BestAdvisor.my
Disclaimer: This is the opinion of the writer or publication. We only recommend products or services that we have tested and tried ourselves or have done in-depth research with positive external reviews and find them to be useful for everyone. The products/services shown are available upon the publication date. The availability may change from time to time. If some of them are not available, please email us at [email protected]. Thank you!
Last Updated on