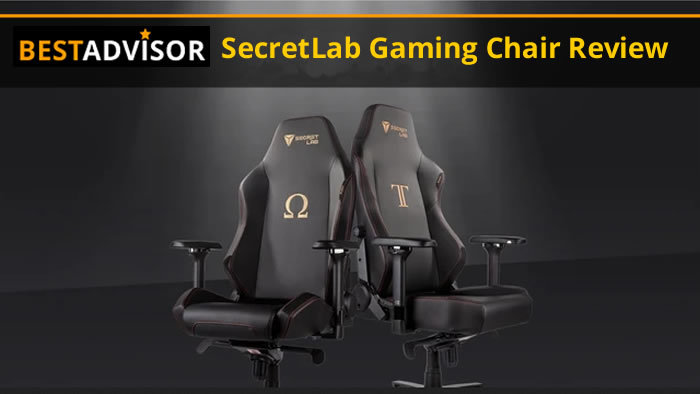 Gaming chairs have quickly dominated the mainstream Malaysian market, with more and more brands popping up every year. These specialized seats are designed with support and comfort in mind, which is perfect for those long, intense gaming sessions.
With so many options available, it can be challenging to make the best purchase for you, but we're here to help. Let's dissect one of the most popular offerings today – the Secretlab gaming chair.
SecretLab Malaysia – Meet the Secretlab Omega Chair & Titan Chair
Since its 2014 launch, Secretlab has garnered a reputation as a provider of super durable chair models with quality features. The company released their latest offering last year with the 2020 series. Many regard the Secretlab gaming chair line as one of the best in the current market.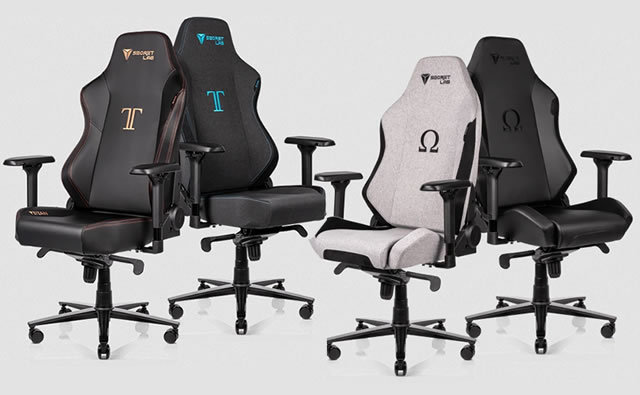 The 2020 series serves as a direct upgrade to the classic 2018 Titan and Omega. Secretlab essentially took the best qualities of these chairs and refined them even further. The result is a gaming chair series that's just as impressive and comfortable as the 2018 series, but with additional improvements to enhance the overall gaming experience.
Check The Best Price Now
Up to RM150 Off
The Assembly Process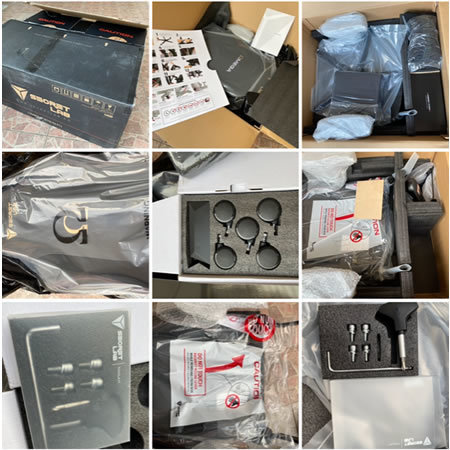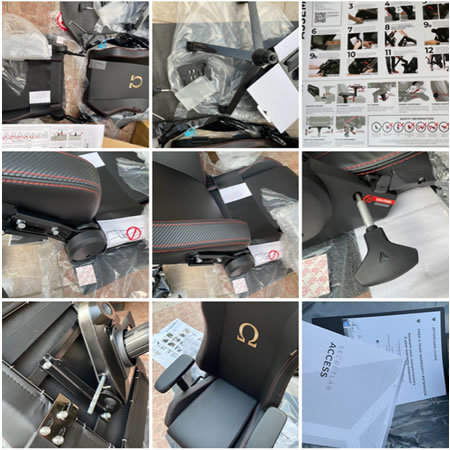 Setup process is easy. Check out the assembly video here.
The Features
Below, we list the features that come with every chair model in the 2020 series. We also explain the characteristics unique to each model to help you gauge which one might be a better fit for you.
General Features
Three Upholstery Options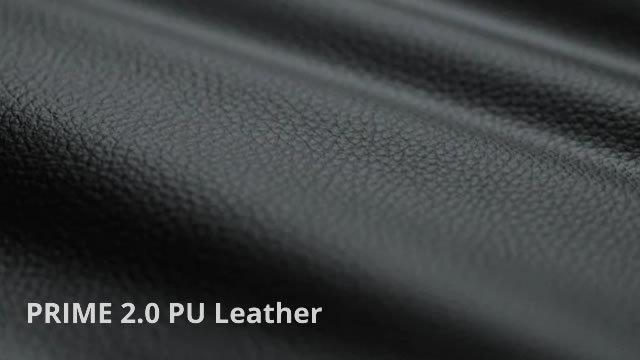 Compared to its predecessor, 2.0 features a plusher, more comfortable feel. PRIME 2.0 PU Leather is also four times more durable than your typical PU leather material. According to Secretlab, this material greatly exceeds the industry standard as tested by two independent firms (TÜV SÜD and Singapore's Agency for Science, Technology and Research) for humidity, abrasion, sweat, and flex resistance.
While it's hard to assess these claims fully, the units we've been testing still hold up very well after many months of regular use. Like the original PRIME 1.0 PU Leather, you should expect this updated material to last for a long time with proper care.
Check The Best Price Now
Up to RM150 Off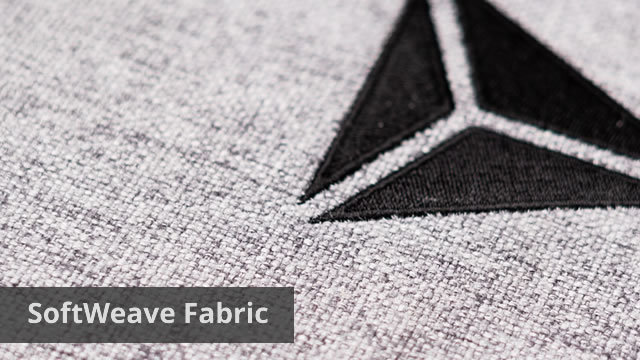 The other upholstery option is SoftWeave Fabric, which is a unique blend designed by Secretlab. This fabric is a little more expensive than the leather variant, but it's incredibly soft and breathable, ensuring your comfort over more extended periods.
Check The Best Price Now
Up to RM150 Off
Napa Leather Premium Upholstery
Lastly, Napa Leather is for gamers who want a more luxurious build. This natural leather is similar to the materials used by luxury automobile manufacturer's. While the leather is breathable and very comfortable, it requires more maintenance than the other options.
Cold-Cure Foam Mix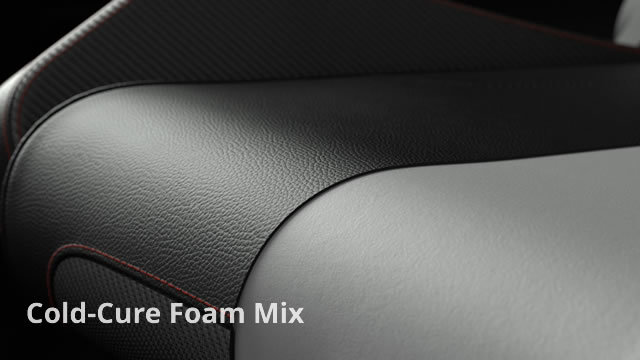 This patent-pending tech by Secretlab provides exceptional comfort and support. The secret is in the foam's density. It's firm enough to promote a healthier posture but has enough give to keep you comfortable.
High-density materials like Cold-Cure Foam Mix are also much more durable than their low-density variants. The latter typically only has a seven-year lifespan, while the former can last over 16 years.
Check The Best Price Now
Up to RM150 Off
Multi-Tilt Mechanism & Angle Lock
This new mechanism is a welcome upgrade to the older line's full-tilt mechanism. This feature's most significant advantage over the original is its ability to lock the chair in an angled position while rocking. This gives you superior control when adjusting your chair's position.
Check The Best Price Now
Up to RM150 Off
Full-Metal 4D Armrests

Secretlab brought out the big guns when designing the 2020 models' armrests. These components come with an internal metal mechanism, providing extra durability and the ability to move them the way you see fit.
As the name suggests, having 4D armrests means that you can move them left and right, backwards and forwards, and up and down for enhanced manoeuvrability. These armrests can move sideways by 1 inch, front/back by 1.4 inches, and up/down by 3 inches.
Check The Best Price Now
Up to RM150 Off
Full-Length Back Recline

With this feature, you can recline the chair up to 165°, allowing full relaxation while maintaining an ergonomic position and stability.
Check The Best Price Now
Up to RM150 Off
Durable Construction
Steel frame construction, class-four hydraulics, ADC12 aluminium wheelbase, and PU caster wheels are all built to last for a long time.
Generous Warranty
Secretlab's three-year warranty is more generous than other brands who usually only offer one-year warranties. You can even extend this warranty by two years if you share your new Secretlab gaming chair on social media.
Omega-Exclusive Features
Memory Foam Lumbar Support

A major difference between the Titan and Omega is the latter's lumbar support. The Omega uses premium memory foam lumbar and head pillows that conform to your body's natural curvature and support your sitting position. Secretlab designed the pillow with a cool-gel coating to help maintain a comfortable temperature for your head area.
Check The Best Price Now
Up to RM150 Off
Snug Fit Seat-Base
This seat base is the standard among gaming chair (gaming kerusi in Malay) designs. It gives plenty of lower body room for most individuals without being uncomfortably wide. The Omega's narrower seat also adds extra stability when sitting.
Titan-Exclusive Features
Integrated Adjustable Lumbar Support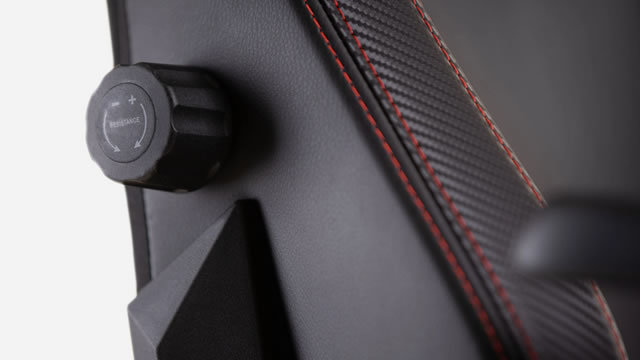 The Omega chair features a lumbar support pillow, while the Titan comes with something a bit better. Its lumbar support is integrated into the chair's body and can be adjusted with a dedicated knob. This function allows you to customize your resting angle for improved support and comfort.
Check The Best Price Now
Up to RM150 Off
Levelled Seat-Base
What we love about the Titan is that it doesn't just copy and paste the Omega's design, increase its size, and call it a day. Secretlab gives the Titan a unique seat design that's better suited for larger and taller individuals. A levelled seat-base provides additional room and a stable sitting experience.
Reinforced Materials
Since it's meant for larger individuals, the Titan uses more robust materials to increase its longevity. It comes with a heavy-duty hydraulics system, multi-tilt mechanism, and wheelbase to provide exceptional support.
Additional Space
If the Titan's frame is still too small for you, Secretlab's Titan XL model might be what you're looking for. It's 25% larger than the Titan, giving ample room for the big and tall crowd.
Check The Best Price Now
Up to RM150 Off
The Pro & Cons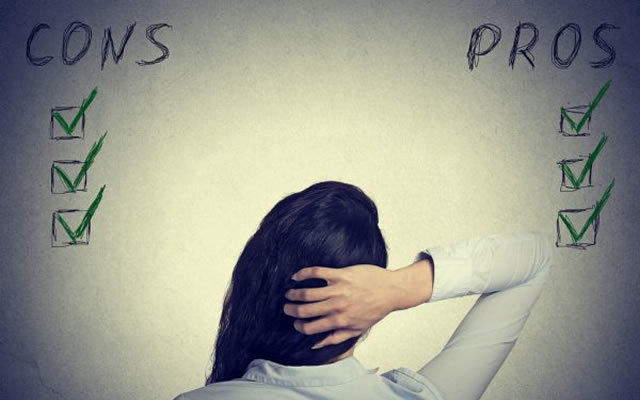 We took into account all of the 2020 series' features and performance during testing to provide a rundown of their pros and cons:
Pros
Plenty of colour and design options (plus themed chairs)
Both the Titan and Omega feature numerous designs and colours. Their special editions take inspiration from many popular themes like eSports teams, Dark Knight, and Game of Thrones. Today, both chairs feature a whopping 34 variants, so you're sure to find what you're looking for in the looks department.
Updated materials and components
Since the 2020 series is a direct upgrade to the original Secretlab line, it comes with higher-quality parts. This makes paying more over a cheaper older model a worthwhile investment.
Comfortable and insulated surfaces
All of the upholstery options, combined with the material used underneath, create a cool and comfortable sitting experience. This is why many gamers use a Secretlab gaming chair in Malaysia, where the temperature and humidity can reach high levels.
Secretlab is widely known for its very durable offerings, and the 2020 series is no exception. Over months of regular use and testing, the models we have remained practically the same as the day we assembled them.
Enhanced functionality and manoeuvrability
Several useful features like the 4D armrest, multi-tilt mechanism and angle lock, and full-length back recline all work together to create a highly customizable seat. These additions make the 2020 series quite versatile and capable of making anyone comfortable, regardless of body type or shape.
The materials and design used for every Secretlab gaming chair ensure complete body support and promotes proper posture.
Check The Best Price Now
Up to RM150 Off
Cons
Pricier than other brands
While there are many brands out there that offer cheaper options, you're essentially paying for quality where Secretlab is concerned. The 2020 line's extremely durable designs and materials make it a solid investment for any avid gamer.
Larger models require a spacious setup
If you have a smaller desk area, a bigger Titan or Titan XL might make it too cramped. It's always a good practice to check the dimensions of the chair that you're eyeing and compare it with the size of your room.
Doesn't arrive pre-installed
Every Secretlab chair in Malaysia – or anywhere for that matter – arrives at your home in parts, so you'll need to assemble it yourself. The process shouldn't take more than 30 minutes, and you can follow Secretlab's assembly instruction video on YouTube.
Check The Best Price Now
Up to RM150 Off
Product Specifications
Secretlab Omega
Outer seat width x depth: 22" x 19.3"
Backrest width x height : 21" x 31.5"
Floor to seat range: 9" to 21.9"
Space between armrests: 4" to 27.6"
Overall height: 4" to 53.4"
Weight support: Up to 240 pounds
Height support: 5'3" to 5'11"
Secretlab Titan
Outer seat width x depth: 5" x 19.7"
Backrest width x height: 7" x 33"
Floor to seat range: 7" to 22.4"
Space between armrests: 26" to 29.1"
Overall height: 7" to 55.4"
Weight support: Up to 290 pounds
Height support: 5'9" to 6'7"
Secretlab Titan XL
Seat width x depth: 6" x 19.9"
Backrest width x height: 22" x 33.5"
Floor to seat range: 1" to 22.8"
Space between armrests: 4" to 30.5"
Overall height: 6" to 56.3"
Weight Support: Up to 390 pounds
Height Support: 5'11" to 6'10"
Check The Best Price Now
Up to RM150 Off
Which Upholstery Option Should You Choose?
We've mentioned that Secretlab gaming chairs come with three upholstery options, but which one is the best buy for you? While they all provide a comfortable sitting experience, each has a few key differences that might make it more suitable than the others.
Maintenance and Cleaning
In the case of Secretlab's PRIME 2.0 PU leather, you need to wipe it with a microfiber cloth dampened with water to remove light stains and contaminants. For better results, use leather cleaning products (Secretlab sells their own cleaners if you prefer to make a one-stop-shop purchase). Spray a bit onto a microfiber cloth and gently wipe the surface. This material requires the least maintenance among the three.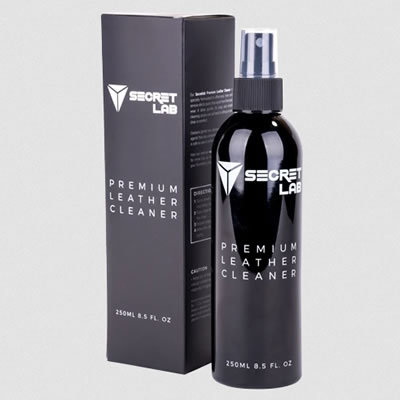 Check The Best Price Now
Up to RM150 Off
Secretlab's SoftWeave Fabric can become dirty over time if you're not careful. You can vacuum up dirt and other loose particles, while spills will require blotting up with a paper towel or dry cloth. Never rub into the fabric, as it can worsen the stain. For tougher stains, use a fabric cleaner. Spray a bit on a microfiber cloth and gently wipe.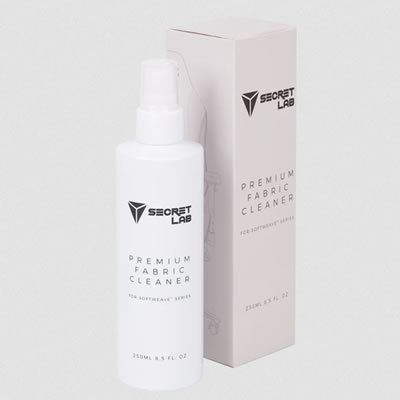 Check The Best Price Now
Up to RM150 Off
Because Secretlab's NAPA series uses real leather, it requires extra care. Natural leather is not water-resistant, so you should promptly clean any spills. Use a paper towel or dry cloth to absorb most of the liquid, then gently wipe the rest down with a dampened microfiber cloth. For maintenance, wipe it with a leather conditioner at least every three months to keep the material clean and supple.
Spill-Resistance
Secretlab's PRIME 2.0 PU leather is highly water-resistant. It won't absorb liquid, so clean-ups are much easier. If you're a messy eater, this material might be the most suitable option. The NAPA series is not very spill-resistant because it uses real leather, but its fares a bit better than the SoftWeave, which is a fabric material.
Breathability
If you perspire pretty easily while sitting, you might benefit more from the SoftWeave. This material's tightly-woven threads ensure its durability while allowing ample airflow to reduce heat build-up. NAPA leather is also a solid choice because real leather is a breathable material.
Pricing
If you want the most affordable option, choose the PRIME 2.0 PU, though the SoftWeave's pricing isn't that much different. The NAPA, however, is almost twice as expensive as the two other materials because it's Secretlab's luxury option, but if you're willing to invest in high-quality leather upholstery, why not treat yourself?
Design Choices
The PRIME 2.0 PU leather option offers the most colour and design variations (30 variants in all). The SoftWeave material comes in four variants, while NAPA only comes in black. While black looks good in almost every setup, you might prefer a more stylized design from the PRIME 2.0 PU leather variants.
Check The Best Price Now
Up to RM150 Off
Choosing the Best Model for You
How do you pick the most suitable Secretlab gaming chair model? We've listed the four main differences of each chair to help you out.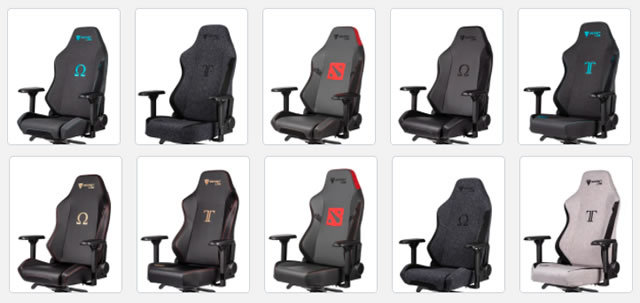 1. Seat Styles
One of the biggest aspects you should consider is the seat style. If you prioritize comfort, the Titan has the upper hand. Its flat, wide seat provides plenty of legroom for added comfort. You can even sit with one foot up or cross your legs.
People with lousy sitting habits or poor posture might benefit more from the Omega. Its ridged seat edges provide slightly less legroom. With your legs together and your feet planted firmly on the floor, it helps the chair support your body weight to rest your spine.
2. Lumbar Support
While both models offer ergonomically sound designs, the Titan has a better support system. It comes with a highly adjustable internal system that's easy to configure. However, the Titan might not always be the most supportive choice. Depending on the shape of your body, you might get more support from an Omega chair.
The Omega uses a stationary memory foam lumbar support and a lumbar pillow that you can move up or down (keep in mind that the Titan also has this pillow).
3. Price
The Omega is the most affordable model, followed by the Titan, then the Titan X. With that said, the price differences among the three are not drastic. We recommend that you invest in a larger model if you think that it will suit you best. You can also lower the price point by selecting Secretlab PRIME 2.0 PU Leather, which is the cheapest upholstery option.
4. Chair Sizes
As you've seen from the specs above, each model has varying sizes. The Titan line is bigger in terms of height, length, and width. With a broader backrest, you get a roomier seat. The Omega has smaller dimensions for a snugger fit.
You can follow the height and weight range of each model specification, but they're not entirely accurate. Because everyone is different, we recommend that you test out the models first if you can.
Check The Best Price Now
Up to RM150 Off
Visit the Secretlab Malaysia Showroom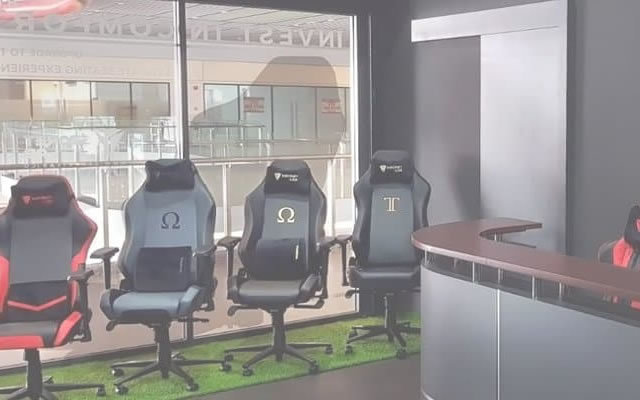 If you want to test Secretlab's 2020 line to help you decide, you can visit their showroom that houses the complete line! If you're thinking it's too much of a hassle, returning an ill-fitting chair is much more stressful. You also have to deal with the extra shipping and packaging costs.
Address: Level51, B-03-01, Sunway Geo Avenue, Jalan Lagoon Selatan, Bandar Sunway, Subang Jaya
Opening hours: Monday to Friday: 11:00am to 08:00pm, Saturday: 12:00pm to 06:00pm
If you have any questions about Secretlab's showroom, you can call the company at +60 19 396 5051.
Check The Best Price Now
Up to RM150 Off
Secretlab Promo Code & Dsicount Price in Malaysia
Are you looking for a promo code to buy a Secretlab gaming chair in Malaysia? You don't need to look for a Secretlab discount code. There is no private code promotion available – so far. All promo codes will be shown on their website and can be used by everyone. The usual promo code discounts $50 off each purchase. You should check their website from time to time as they might have a new deal or promotion. Any discount of more than $50 will be a good deal. Check out the latest deal below.
Check Out Discount Code
If no discount codes are available, don't lose hope just yet. Subscribe to their newsletter. You will be notified once there is new discount code!
We also recommend getting your chair straight from the source. Direct buys can cut the price down by taking out the middleman. Secretlab also provides free shipping, so direct online purchases aren't just convenient; they're also the most cost-effective option.
Why We Recommend Secretlab Over the Todak Gaming Chair Line
How does Secretlab compare to other gaming chairs? Let's compare its 2020 line with another popular brand – Todak. While Todak's offerings are more affordable, the brand remains untested because it is relatively new (established in 2017). You won't be able to find a lot of reviews testifying to the quality of Todak's Alpha line.
In our opinion, Secretlab is the better option because many can attest to their quality releases. In fact, a lot of reviewers who tested their 2018 line share that their units still function well after years of use. As we've mentioned, Secretlab also employs trusted third party manufacturer's to certify the durability of their chairs.
When you buy a Secretlab gaming chair, you also enjoy a generous warranty that far exceeds the industry standard. The 2020 line also provides numerous styles and colours to fit your setup's theme perfectly, whereas Todak only offers five colour options.
Grab yours here…
Check The Best Price Now
Up to RM150 Off
FAQs
Why should you choose Secretlab chair as your gaming chair?
SecretLab has soled over 750,000 chai and gathers close to 20,000 real positive reviews. It is one of the top premium gaming chair trusted since 2014. Check out our full review here.
What is the difference between SecretLab Omega & Titan chair?
In short, the Titan chair is designed for bigger size person to compare to Omega chair. Check out the full review here.
Is there any promotion or discount code for SecretLab chair?
SecretLab often offers free delivery and special promotion code occasionally. Find out more here.
Click here for other home living related articles.
This article was brought to you by BestAdvisor.my
Disclaimer: This is the opinion of the writer or publication. We only recommend products or services that we have tested and tried ourselves or have done in-depth research with positive external reviews and find them to be useful for everyone. The products/services shown are available upon the publication date. The availability may change from time to time. If some of them are not available, please email us at [email protected]. Thank you!
Last Updated on