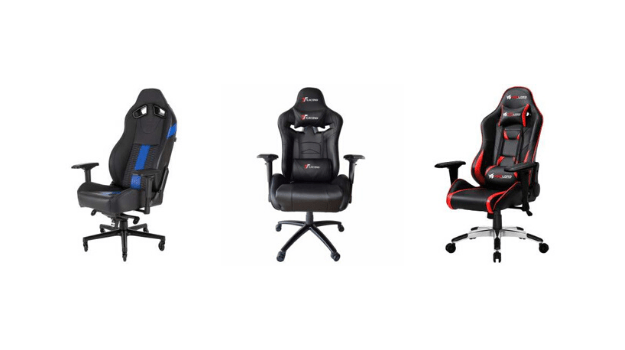 Gaming chairs are currently one of the hottest buys in Malaysia these days. This got us intrigued and looked into these professional furniture market. Gaming chairs can actually replace the traditional office chairs in some situations, given its high adaptability feature. This means that it basically works the same way an office chair does, but with better support for the body.
Whether you are just starting with computer games or any other activity that requires concentration, you will not be turning back once you set on your body on a high-quality gaming chair.
Check out our reviews for the best gaming chairs that you can buy in Malaysia today:
1. SecretLab Titan & Omega Chair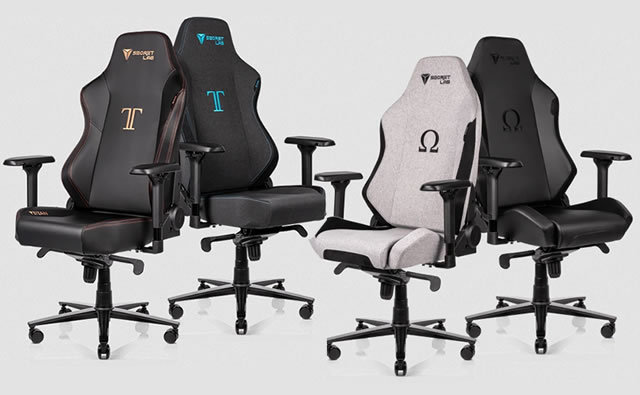 Since its 2014 launch, Secretlab has garnered a reputation as a provider of super durable chair models with quality features. The company released their latest offering last year with the 2020 series. Many regard the Secretlab gaming chair line as one of the best in the current market.
Check The Best Price Now
The 2020 series serves as a direct upgrade to the classic 2018 Titan and Omega. Secretlab essentially took the best qualities of these chairs and refined them even further. The result is a gaming chair series that's just as impressive and comfortable as the 2018 series, but with additional improvements to enhance the overall gaming experience.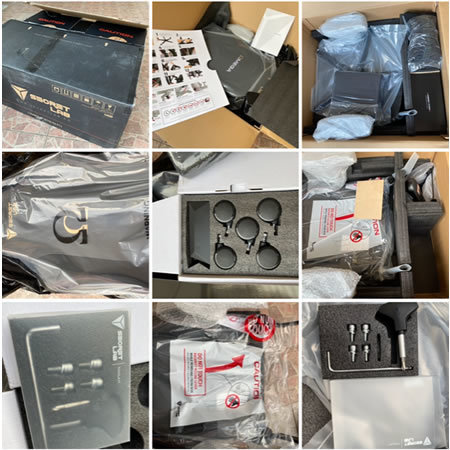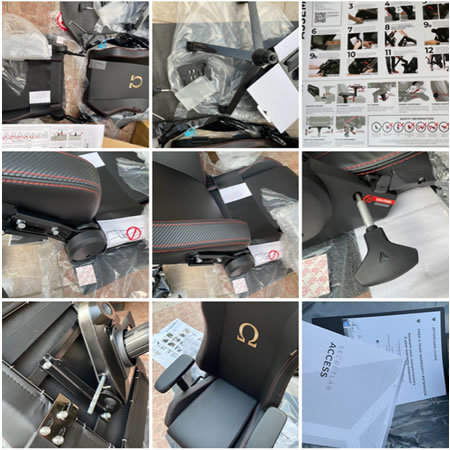 Premium Features:
Three Upholstery Options: PRIME 0 PU Leather, SoftWeave Fabric & Napa Leather Premium
Cold-Cure Foam Mix
Multi-Tilt Mechanism & Angle Lock
Full-Length Back Recline
Durable Construction
Generous Warranty
Check The Best Price Now
2. GTGAMEZ Gaming Chair GMZ-GC-YG-725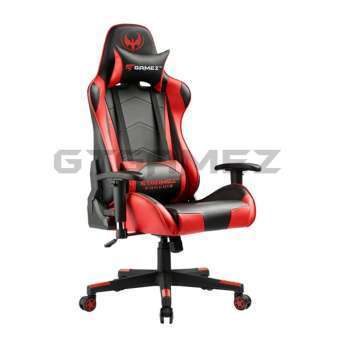 Elegant and functional. You will get every money's worth with this gaming chair. You can also choose from three different colours to match the overall look of your man cave.
Ergonomic design
Multi-functional
Comes with headrest and lumbar pillow
Strong metal frame for maximum body adaptability
If you are to go all the way with upgrading to a gaming chair, make sure to look into the quality of leather or fabric used. It will also be crucial in the overall comfort of your chair, and we can guarantee that this one is made from high quality and smooth leather.
Check prices on Lazada
Check prices on Shopee
3. TTRacing Duo V3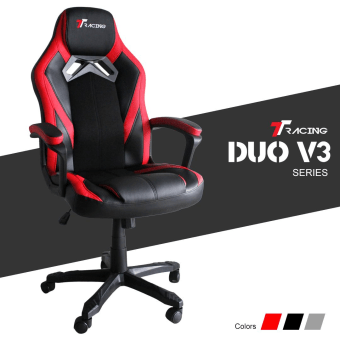 This gaming chair is one of the best entry products in the market today. With no fuss features and competitive pricing, you are assured of great quality from the leather to the metal works.
Wider and taller body seat
Carbon fibre PU leather
Dissipates heat faster
155 tilt-in-space
Body aches often come from non-adjustable or wrongly designed chairs. Duo V3 addresses the comfort of the user first and foremost, but it does not fall far when it comes to cool aesthetics, too.
Check prices on Lazada
Check prices on Shopee
4. LIKE BUG x LR Height Adjustable Reclining
Nothing beats a gaming chair that can also double as your own lazy chair when necessary. Better concentration and productivity come with this sturdy yet highly adjustable chair.
Up to 160 degrees recline
Comes with head and waist pillow for additional support
Stealth footrest
This product is highly recommended if you are looking to upgrade your current gaming chair. It's got advance features that will make your gaming experience more comfortable, including an adjustable armrest.
Check prices on Lazada
5. TTRacing Swift X 2020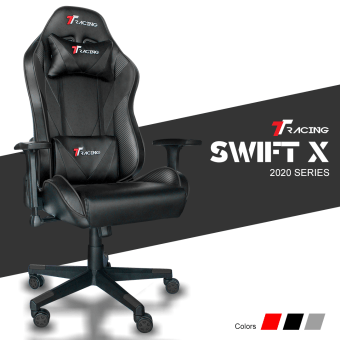 This is one of the most exciting updates this year, and it certainly did not fail the hype! It's got the perfect size compared to its predecessors. It now also has shoulder support added to the headrest and lumbar support.
Built for Dominance
165 Full Degree Recline
Art of Perfect Craftsmanship
Height Adjustable Armrests
Lumbar and Head Pillows
Swift x 2020 is made from thick cold cure foam for maximum comfort.
Check prices on Lazada
Check prices on Shopee
6. TTRacing Surge
This appeals to the younger buyers and for those who have a little limited space. It is smaller than the Royale model but comes with ergonomic design.
180 Full Degree Recline
The Art of Perfect Craftsmanship
4D Adjustable Armrests
Lumbar and Head Pillows
Full Tilt Mechanism
One of the best features of gaming chairs such as these is that it allows your body to be at its best shape, even without you noticing. Surge model is designed based on the natural curve of the body from the shoulder to the waist.
Check prices on Lazada
Check prices on Shopee
7. THRONE – KNIGHT SERIES
A gaming chair that legit feels like a sofa. It has a wide back support for those who prefer a more spacious seat.
PU leather and sponge.
Enlarge Seatback, 180° adjustable.
Adjustable armrest.
Nylon base and stylist racing wheel.
This chair is also as tough as it looks. So you can be assured that it will support you even during prolonged hours (or days).
Check prices on Lazada
Check prices on Shopee
8. Cassa Figo Back Ergonomic Racing Style Adjustable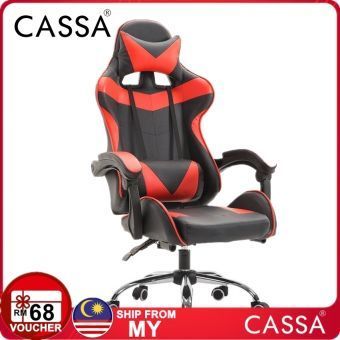 Take a break whenever you want with this easily adjustable yet sturdy executive chair. It's larger enough to be a lazy chair, but also ergonomic enough to facilitate better posture and concentration.
Highest quality synthetic leather, sewing and high-density cold cure foam filling
Free Adjustable lumbar pillow and head/neck pillow
Reclines from 90-degrees to 145-degrees and locks in at any angle.
Resilient armrests surface to bring even more comfort when sitting in it.
It is made from super-strong body and Chrome chair leg, which tends to be more durable and long-lasting.
This certainly proves to be a good company during intense game nights or long working hours.
Check prices on Lazada
Check prices on Shopee
9. Like Regal Racing Style Adjustable
We know that gaming and work are all about long hours sitting down, and this regal racing chair makes it more bearable. Avoid the usual back and shoulder aches from too much sitting with this ergonomic and thickly padded gaming chair.
180 degrees of chair bending that can be used as a temporary place for a little nap time.
360 Degrees of Rotation swivel
It made from durable and robust chair leg which can be used fora longer period of time.
Comes with a head pillow and also an Electric Massager waist pillow
The pillow massager that comes with it is definitely a treat. It gives you instant access to relaxation in between those gaming or working hours.
Check prices on Lazada
10. CORSAIR T2 ROAD WARRIOR
Our favourite part about this computer chair is its 4D armrest. The arm support is as crucial as the back support, especially for long hours spent on the chair.
Smooth operator: rollerblade style wheels make moving in your chair effortless on any surface, without marking your flooring.
Finished with style: a perforated PU Leather Seat Back and Cushion provides increased breathability and comfort.
Steel skeleton Construction: a solid steel skeleton frame runs through the chair base and Back, ensuring strength and durability for years to come.
From the first use, you can already tell that the chair is made from durable materials. It also glides smoothly so your precious floor will stay smudge and scratch-free.
Check prices on Lazada
Check prices on Shopee
11. WARLORD Project Phantom
You get premium quality but at almost half the price of the other brands. It will certainly stand out in your gaming area while also ensuring your comfort for hours.
Ergonomic design for posture correction
Head and lumbar cushion for better comfort
180-degree adjustable back support
Conventional tilt mechanism
Premium grade PU leather
The leather covering is also soft enough and does not interfere with the overall ventilation of your gaming chair.
Check prices on Lazada
Check prices on Shopee
12. Gamdias Achilles E2-L
The brand is inspired by sports car interiors so you can find their furniture, particularly this gaming chair to be designed with utmost comfort and safety.
Adjustable height and backrest
Leather style vinyl surface
150degree recline
Can support the weight of up to 120 kg
It also comes with head and lumbar support in an elegant quilted pattern. The 5-star steel base assures you that this can withstand long-term and heavy usage.
Check prices on Lazada
13. TODAK ALPHA PREMIUM CHAIR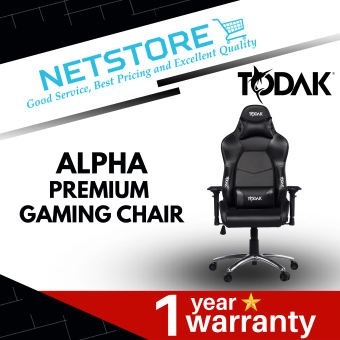 Look cool without having to sacrifice comfort in this all-black ensemble gaming chair. The materials are designed to be temperature regulating, making this chair a great choice day and night.
Sturdy metal frame
Environmental PU leather & carbon fiber
High density molded foam
4D armrest (with chrome brackets)
We also love the butterfly feature of this chair, which allows you to recline it for up to 170 degrees, with a headrest made from memory foam to best compliment it.
Check prices on Lazada
Check prices on Shopee
14. SOKANO OC04 Adjustable Racing Style Chair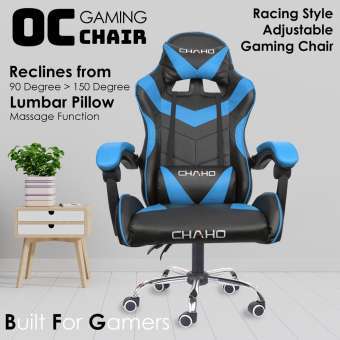 It is always a good idea to have a gaming chair the moves around pretty smoothly. Nothing is more annoying than squeaky or tight wheels on any computer chair. Sokano features a 360 degree rotation and multi-directional wheels for that ease of mobility.
Adjustable Racing Style Gaming Chair With Lumbar Massage Pillow
Experience superior comfort and support
Reclines from 90 degree > 150 degree
You can even take your nap comfortably in this same chair, with its fully padded backrest that comes with its own full recline.
Check prices on Lazada
Check prices on Shopee
15. MSI MAG CH110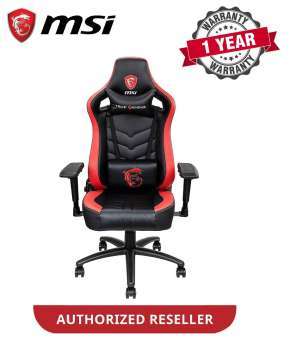 Every gamer would possibly trust anything that MSI releases, from their gaming laptops, accessories, and yes, gaming chairs. This particular model certainly did not disappoint. From your first use, you will definitely feel its premium quality.
Complete steel frame suppor
XXXL seating with highly breathable molded foam
Quality carbon fiber leather surface
Meticulous embroidery of dragon pattern
The backrest and arm rest are both adjustable to fit your mood. It supports both your relaxation, concentration, and competitiveness.
Check prices on Lazada
Check prices on Shopee
16. MYFURNITURELAB 8th Generation Top Tuning Professional
If you are looking for budget friendly computer chairs that are built to last, you can definitely trust My Furniture Lab to give you long list of options. This model though tops our choices.
Elegant Design Ergonomically Designed
Spin 360 Degree Freely
Lean Backwards Comfortably To Relax
Streamlined armrest
It basically offers all the best features that you like in a gaming chair except for a more affordable price. You get easier access to customer support locally, too.
Check prices on Lazada
Check prices on Shopee
17. LR Height Adjustable Reclining Chair With Ergonomic Backrest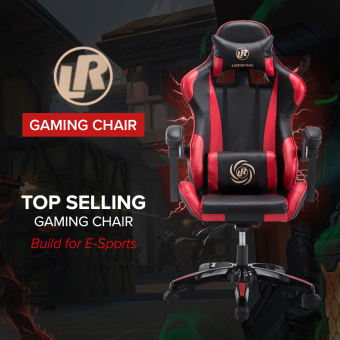 You know how some gaming chairs simply lure you to live in it? This is one of those chairs. It comes with waist and head pillows for your optimum comfort, so during lull times you can definitely take a good nap here.
160degrees of chair bending that can used as a lazy chair for a little nap time.
Made from super strong steel body and chair leg which are tend to be more durable and long lasting.
Adjustable backrest
So, whether you are in a competitive mode or simply want to rest your eyes from long hours in front of the computer, this chair literally got your back.
Check prices on Lazada
Check prices on Shopee
18. Vertagear PL6000
Whatever color Vertagear comes, it still looks elegant. When you use it, you will also feel the high quality materials used to build this chair. One of those durable chairs in the markets that can be trusted even for heavier users.
Maximum load capacity of 200 kg
Adjustable height and backrest
Made from high density foam
The leather used is also the cool type, which is perfect for the humid Malaysian weather. It is spacious and padded enough to ensure comfort even for prolonged hours of use.
Check prices on Lazada
Check prices on Shopee
Difference between Malaysia gaming chair and office chair
Both chairs have been used in the professional set-up with ergonomics on top of their design features. However, most gaming chairs will come at larger sizes, since most if not all of them are meant to have head to waist support. Office chairs do not necessarily have head support.
Gaming chairs in Malaysia are envisioned to be used day in and out, this is why most of its designs are meant to double as a lazy chair for its users. Gaming chairs are also known to be more adaptive in terms of the body's natural posture. They can be less comfortable to use for short-term compared to office chairs, but its long-term use will have a greater impact on the body's overall wellness.
Check out our recommended best picks below:
You might be interested in these articles:
Click here for others featured business & products.
This article was brought to you by BestAdvisor.my
Disclaimer: This is the opinion of the writer or publication. We only recommend products or services that we have tested and tried ourselves or have done in-depth research with positive external reviews and find them to be useful for everyone. The products/services shown are available upon the publication date. The availability may change from time to time. If some of them are not available, please email us at [email protected] Thank you!
FAQs
What are the recommended gaming chairs in Malaysia? 🇲🇾
Check out these trending and highly recommended gaming chairs in Malaysia:
SecretLab Gaming Chair - Omega & Titan
GTGAMEZ Gaming Chair GMZ-GC-YG-725
TTRacing Duo V3 Gaming Chair
What is the difference between an office and gaming chair?❓
One of the major difference between a gaming and office chair is the high backrest. Gaming chair will often come with high back support, along with head and waist support. Thick cushioning is also a distinct feature of gaming chairs.
How much is a gaming chair in Malaysia?💳
Gaming chairs will cost from RM400.00 depends on the quality and brands in Malaysia.