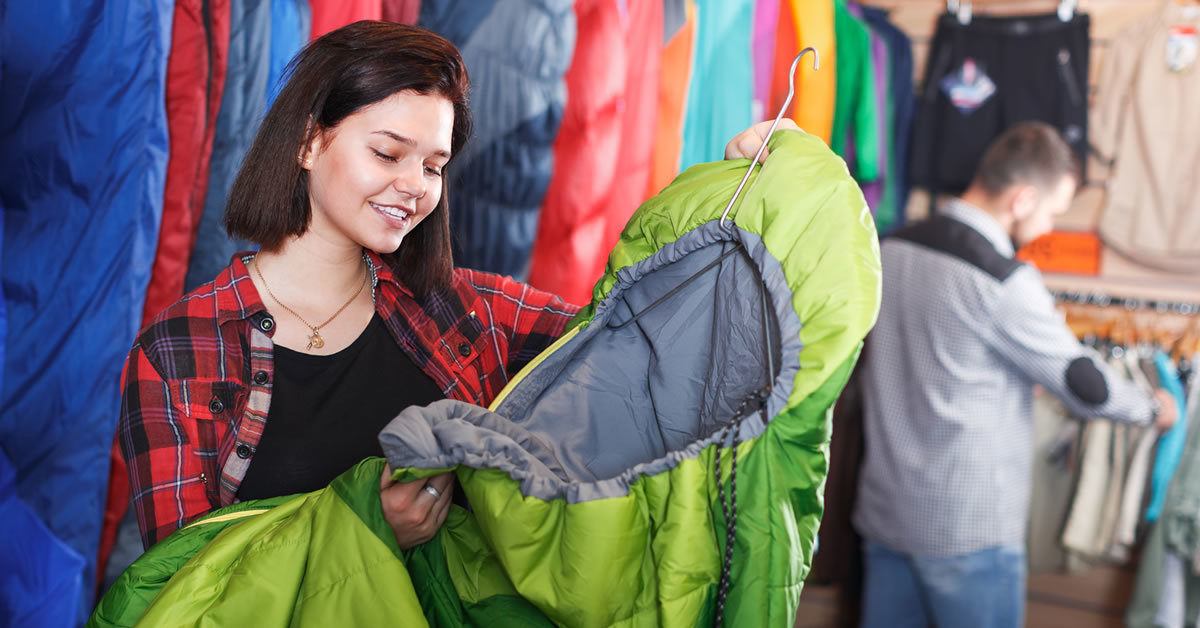 Want to start exploring Malaysia's outdoors? Camping and trekking sites are now starting to open up to local tourists, and now is the best time to get some fresh air and some adventure without needing to travel outside of the country. One of the non-negotiables when it comes to your outdoor essentials is a reliable sleeping bag.
Instead of impulsively buying the first sleeping bag you see from the shop, check out this 7 best sleeping bags in Malaysia today to make sure you do not miss out on their great features.
7 Best Sleeping Bags in Malaysia
1. Portable And Waterproof Outdoor Camping Hiking Travel Sleeping Bag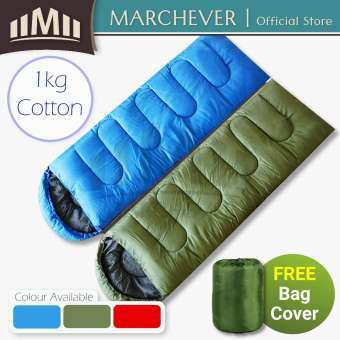 Great versatility
Whether you want to use it as a mattress for a day hike or a full-on sleeping bag for overnight camps, this product offers nothing but comfort and portability.
Why buy this:
Zipper For Convenient Closing And Opening
Waterproof Material, Viable And Usable For Wet Area
Comes with free bag cover
One of the things that make this such a comfortable sleeping bag is the even distribution of high quality and soft cotton, protected by a waterproof but breathable exterior.
Check prices on Lazada
2. Portable Envelope Sleeping Bag Accessory Traveling Liner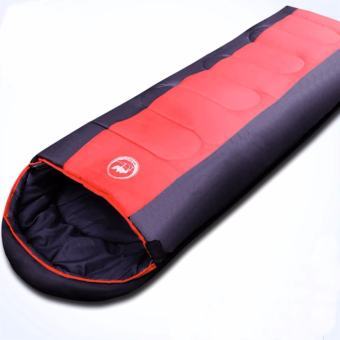 Great size for limited storage area
A sleeping bag that you can literally wear anywhere. Whether you are going outdoor or just want an extra mattress in your apartment, you can conveniently use this envelope sleeping bag.
Why buy this:
Multi-function. It can be unzipped and use as a blanket or comforter!
Can keep you warm at your campsite after a day of hiking and climbing.
Warm and comfortable
Bag rolls uptight and does not take up a lot of space
We all know how cold it can get in campsites, despite the tropical weather of Malaysia. The material used for this sleeping bag is designed to retain body heat longer, thus keeping your comfortably warm throughout the night.
Check prices on Lazada
3. GTE Foldable Cotton Travel Sleeping Bag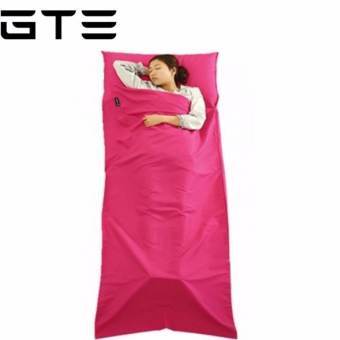 Best for overall comfort
The stuffing of a sleeping bag is as important as its exterior fabric. So apart from waterproof features, we are also keen on finding high-quality cotton in our sleeping bags, such as this.
youtube.com/watch?v=UakMTS2lsBo
Why buy this:
Easy to fold and pack
Perfect for any type of travel
Have mini pillow when spread
We have honestly used this sleeping bag even when not outdoors – for instance, during long airport layovers. It is that portable!
Check prices on Lazada
4. BSWolf Sleeping Bag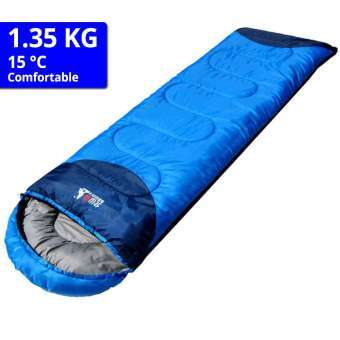 Best for colder places/destination
Weighing less than 2 kilograms, this is one handy addition to your camping pack. It'll keep you comfortable from head to foot, especially once the temperature starts to drastically drop at night to dawn.
Why buy this:
Comfortable gives you a good night sleep.
Dimensions: (1900mm+30mm Headspace) x 750mm
Advantages: Soft cotton, breathable, comfortable
For day hikes, you can still use this sleeping bag, as this will provide to be a good mattress for you.
Check prices on Lazada
5. Naturehike Compression Ultralight Sleeping Bag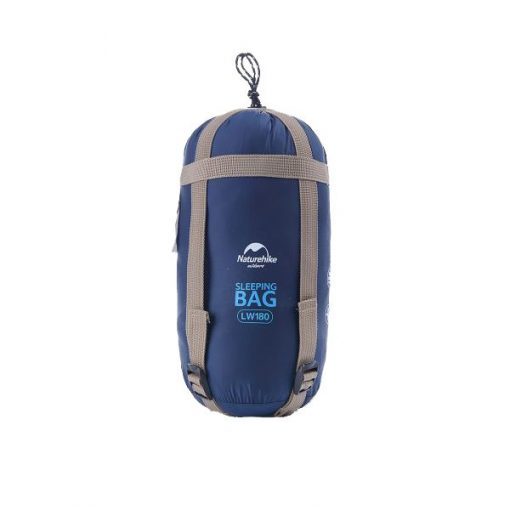 Lightest sleeping bag option
One of the lightest sleeping bags that you can find online. Amazingly, despite being so light, it does not compromise the comfort that it provides especially the softness and temperature regulation.
Why buy this:
Water-resistant
Lightweight and Durable
Comfortable up to 15°C
It comes with a bag cover to make it easier to bring around with you. It can also keep you comfortable in colder temperatures up to 8 degrees Celsius.
Check prices on PTT Ourdoor
6. COLEMAN Compact/Backpacking Sleeping Bag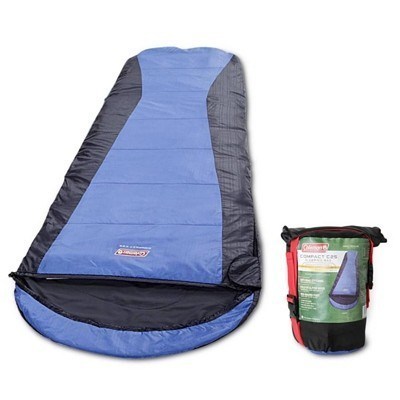 Great comfort level
When we first used this sleeping bag, the first thing we thought is it's meant to give you a hug after a long tiring hike. It is designed to cover your entire body from head to toes and will remain comfortable for up to 15 degrees Celsius.
Why buy this:
Anti-snag stitching with patented zipper
Fully-sculpted hood surrounds head for warmth
The box-shaped foot gives feet extra room
Now, one of the biggest struggles with sleeping bags is cleaning them after great outdoor fun. You will be relieved to know that this sleeping bag is machine-safe!
Check prices on PTT Ourdoor
7. COLEMAN Bikers Sleeping Bag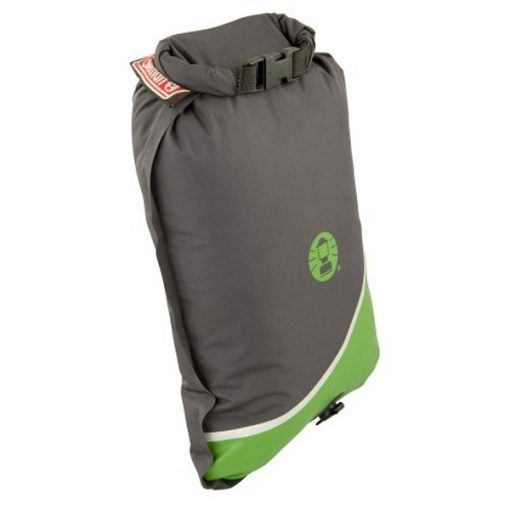 Great portability
Specifically designed for travellers with smaller storage availability, thus the name "Bikers Sleeping Bag". It has a compression technology that will allow it to be vacuum packed for the maximum portability.
Why buy this:
Comfortable at temperature 14°C and above
Waterproof stuff bag keeps sleeping bag protected against unexpected weather
Light and compact
Compression valve packs bag do
You are also guaranteed with a great temperature regulating lining care of the Coletherm® technology.
Check prices on PTT Ourdoor
Importance of Having A Good Sleeping Bag
So why is it important to buy only the best sleeping bag? It is not just comfort that is at stake when it comes to carefully choose a sleeping bag. Your overall recovery after a long day will also greatly depend on the quality of your sleeping bag. Good night rest is crucial in ensuring that you will have enough energy for another day of Camping or trekking.
The sleeping bag is also your final layer of protection against external pollutants and irritants, including disease-carrying insects. Finally, it is important to find a real lightweight sleeping bag that will not compete with the rest of your essentials.
Check out these best sleeping bags that you can order online.
FAQs
What are the best sleeping bags in Malaysia?
Portable And Waterproof Outdoor Camping Hiking Travel Sleeping Bag
Portable Envelope Sleeping Bag Accessory Traveling Liner For outdoor Camping
GTE Foldable Cotton Travel Sleeping Bag
Can sleeping bag protect me from extreme cold?
Most sleeping bags are designed to keep you comfortable even as the temperature drops as low is 14°C. If you are going somewhere colder than this, it is best to also wear thermal clothes.
How much does a sleeping bag cost in Malaysia?
Sleeping bags cost around RM 20.00 in Malaysia.
Click here for other outdoor related articles.
Latest posts by Aaron Tan
(see all)
This article was brought to you by BestAdvisor.my
Disclaimer: This is the opinion of the writer or publication. We only recommend products or services that we have tested and tried ourselves or have done in-depth research with positive external reviews and find them to be useful for everyone. The products/services shown are available upon the publication date. The availability may change from time to time. If some of them are not available, please email us at [email protected]. Thank you!
Last Updated on