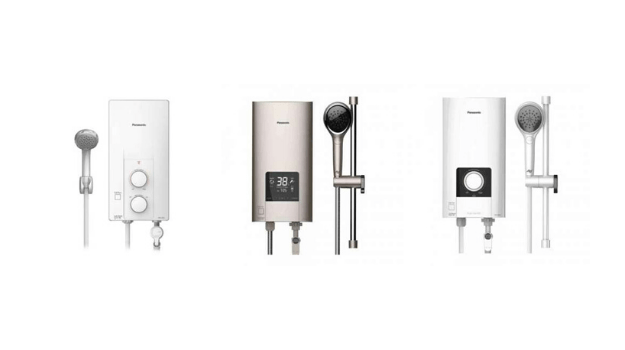 When purchasing any type of electronic device, particularly the ones that we use most in our homes, it is always important to consider how accessible the service centre is. This will provide you with the assurance that you need that your appliance will be fixed or checked as soon as something goes wrong. Panasonic happens to form a part of these reliable brands. They have many service centres all over Malaysia, which is why they have become so popular for many of the locals.
Here is our list of top picks when it comes to Panasonic Water Heaters in Malaysia:
1. Panasonic DH-3RL1MW R-Series Instant Water Heater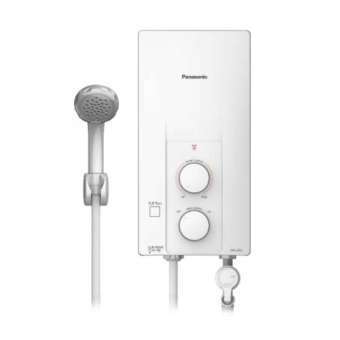 If you are after improved energy-efficiency when it comes to the electronic appliances in your home, Panasonic provides you with many options. This includes this Jet Pump Home shower. It is ideal for families with small children, thanks to the impressive safety features.
Manual Reset Thermostat
Improved Performance for Low-Water Pressure – 4.9kPa
Electric-Power Control
Energy Saving and Low Noise DC Pump
This water heater series from Panasonic also provides a water-filter ready feature if you want to install one at the same time. Get your Water Heater online at a promotional price right here.
Check prices on Shopee
Check prices on Lazada
2. Panasonic Home Shower/ Instant Water Heater DH-3LS1MW (White)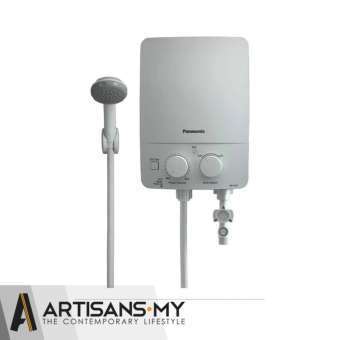 For the homes that require an easy-to-use reliable and good quality water heater, we suggest this Panasonic home shower/instant water heater. It is the ideal choice for small homes and guarantees safety for its users.
Low Maintenance
One-Way Shower Head
9 Safety Point
Onsite Warranty available in Malaysia
An important consideration when you buy any type of electronic is to make sure there is an available service centre regardless of where you may be situated in Malaysia. Panasonic has this covered. Buy your Panasonic Water Heater here.
Check prices on Shopee
Check prices on Lazada
3. Panasonic DH-3NDP1MS N Series Shower/Instant Water Heater (Jet Pump)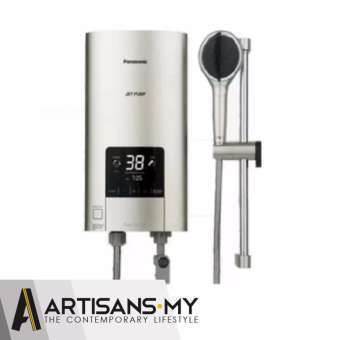 This is an elegant and stylish water heater that comes with an LCD-display panel that provides simple and effortless operation. The sleek design will add a luxurious appeal to your shower rooms.
Digital Temperature Control
Water One-Push Stop System
Ag+ Crystal-Antibacterial Shower Head
Power-One Push Stop System
This water-heater pumping system offers a virtually silent operation, which makes it perfect if you have a baby or small kids at home. Purchase this state-of-the-art Panasonic Water heater right here.
Check prices on Shopee
Check prices on Lazada
4. Panasonic Dh-3NP2MS N Series Shower/ Instant Water Heater Silver 3.6kW Jet Pump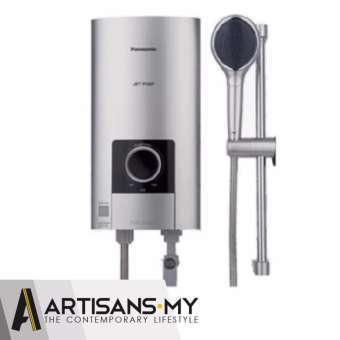 This among the initial water heater we found that comes with an anti-bacterial shower head, and we were also extremely impressed by how easy and convenient this water heater is to use.
Power Selection: Electric Power
Power Supply 240 V, 50Hz
Power Consumption: 3.6kW
We highly recommend the N Series to our family and friends due to its ease-of-use and luxurious features. This is a worthwhile investment that you can purchase here.
Check prices on Shopee
Check prices on Lazada
5. Panasonic Jet Pump DH-3RP1 Home Shower Standard R Series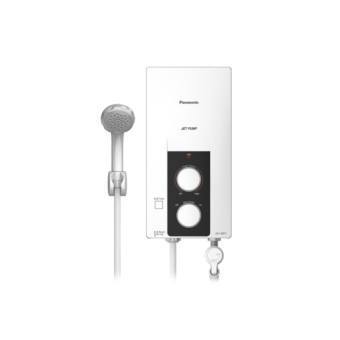 If you are looking for a water heater that is simple to install, this is perhaps your best and safest choice due to its innovative universal design.
Energy Saving and Low Noise DC Pump
Improved Performance for Low Water Pressure
Electric Power Control
This appliance is water-filter ready, which means you can add one on quickly when you decide that you want safer and better quality water. Buy this Panasonic Water Heater here.
Check prices on Shopee
Check prices on Lazada
6. Panasonic Shower/Water Heater With Jet Pump DH-3MP2MX (DH-3MP2)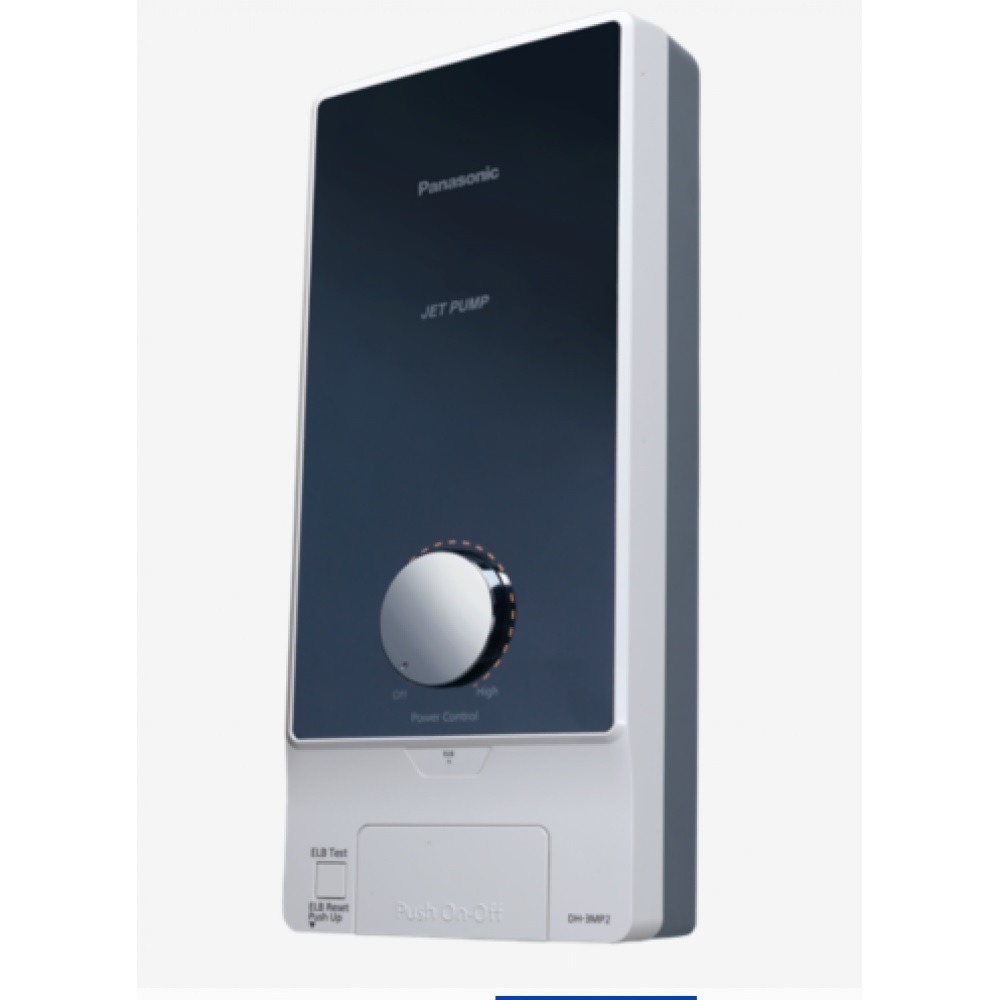 This model is one of the more exciting Panasonic water heaters that come in fun and vibrant colour selections.
Anti-bacterial Shower Head
Low Noise Pump
Mirror Finish
Enjoy the different themes that the M series has to offer, while you will still receive the exact same luxury experiences from their N series models. Choose your favourite colour here when you buy your Panasonic water heater online.
Check prices on Shopee
Check prices on Lazada
7. Panasonic  Digital Temperature Control DH-3ND1MS Water Heater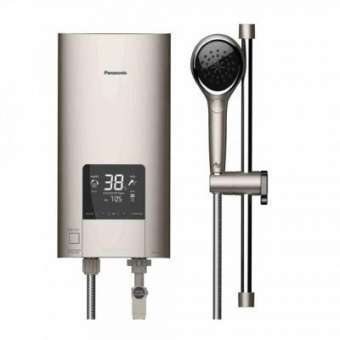 If you enjoy advanced appliances, then this water heater is something you will really enjoy. This model allows you to adjust and monitor the temperature using the LED display.
Splash Proof
Precise Temperature Settings
Electronic Temperature Control
This is another family-friendly add on for your home, that comes with an interface that is easier and safer when compared to previous models. Don't miss out on this great price right here.
Check prices on Shopee
Check prices on Lazada
8. Panasonic Dh-3NS2MS N Series Shower/Instant Water Heater (Non- Jet Pump)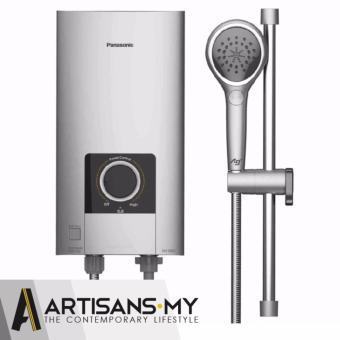 Panasonic provides among the very best when it comes to warranty services in Malaysia, which is why we feel confident buying from them, and this includes this Panasonic Instant Water Heater.
Compact and Elegant Design
New shower Head – AG+ Anti-Bacterial Shower Head
Electric Power Control
The N Series offers a luxurious shower experience. If you are in search of something that is going to add a luxury touch to your bathroom, then this is the water heater for you. You can purchase yours here.
Check prices on Shopee
Check prices on Lazada
9. Panasonic Water Heater One-Push Stop System DH-3NS1MW (Non-Pump)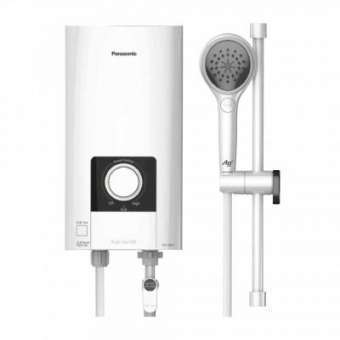 This water heater also features an anti-bacterial shower head along with a 3 shower selector. This water heater offers a peaceful, safe, and comfortable experience in the shower.
One-Push On and Off Switch
IP25 Water Splash-Proof Case
Insulated Structure
Non-Flammable Materials
Manual Reset Thermostat
We really enjoyed how this model is focused on safety. Buy your Panasonic DH-3NS1MW  Water Heater here at a promo price.
Check prices on Shopee
Check prices on Lazada
Related Searches:
Panasonic water heater with pump, panasonic heater, panasonic shower heater, panasonic water heater price
Reasons To Choose Panasonic
Panasonic is one of the internationally renowned brands that has integrated its brand and operations right here in Malaysia. Many of the electronics from this brand which includes its water heaters, are already SIRIM approved.
They provide warranty centres all over the country. These water heaters come in various models to match up to different tastes and lifestyles.
Below is our choice of the top Panasonic Water Heaters:
You might be interested in these articles:
Click here for other home appliances related articles.
Latest posts by Alice Yeoh
(see all)
This article was brought to you by BestAdvisor.my
Disclaimer: This is the opinion of the writer or publication. We only recommend products or services that we have tested and tried ourselves or have done in-depth research with positive external reviews and find them to be useful for everyone. The products/services shown are available upon the publication date. The availability may change from time to time. If some of them are not available, please email us at [email protected] Thank you!
FAQs
Is Panasonic a good water heater brand?
Yes. They are a popular brand because of their reliability. They have service centers all over Malaysia which allows their customers to always avail their services
How much does a Panasonic water heater cost? 🤔
The price of Panasonic water heater usually starts at 100 RM
What are good models of Panasonic Water Heater?
- Panasonic DH-3RL1MW R-Series Instant Water Heater
- Panasonic Home Shower/ Instant Water Heater DH-3LS1MW (White)
- Panasonic DH-3NDP1MS N Series Shower/Instant Water Heater (Jet Pump)
- Panasonic Dh-3NP2MS N Series Shower/ Instant Water Heater Silver 3.6kW Jet Pump
- Panasonic Jet Pump DH-3RP1 Home Shower Standard R Series