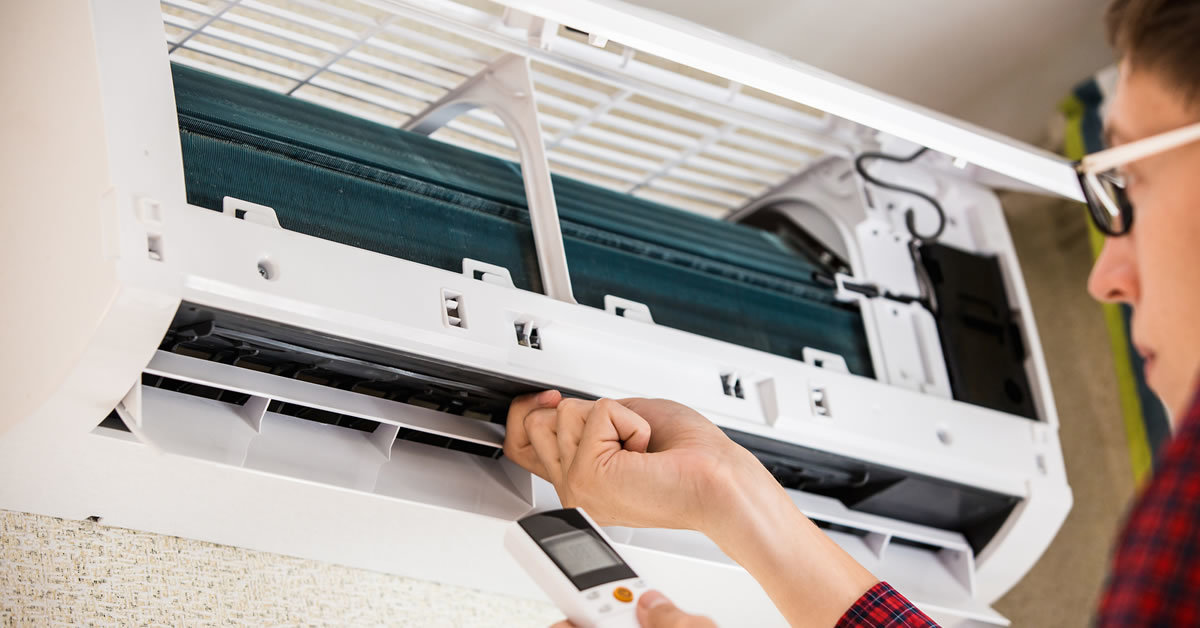 Are you looking for an aircond service company in KL, Malaysia?
Getting the right aircond service company to help you with your needs is not easy. We spent a couple of days to study and review the best aircond service in Kuala Lumpur to save your time.
We check each aircon service contractor on their reputation, service rating, reviews and customer satisfaction. Then, we made a comprehensive list of all the best aircond service companies for your ready reference.
We also share the aircond service guide and frequently asked question from consumer like you.
Let's start with the top aircond service contractor now.
Top Aircond Service Companies in KL
#1 – AC Expert
This Malaysia-based company specializes in the aircon industry and provides maintenance, repairs, and installations to their customers. AC Expert has a team of experienced and highly trained experts who are ready to make sure that your system is installed properly and is in good working condition all year round to keep you cool and comfortable.
Highlights:
10 years of expertise
The highest quality work and best rates
Highly trained professionals
Inclusive Packages
#2 – KL1 Aircond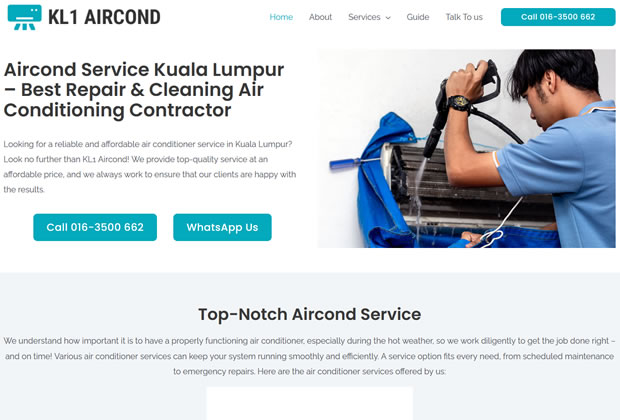 KL1 Aircond is a leading provider of air conditioner services in Kuala Lumpur. Their experienced professionals provide the best possible service to their clients, understanding the importance of a properly functioning AC. KL1's lead technician has over 15 years of experience in the AC industry and is knowledgeable in all aspects of maintenance and repair.
Highlights:
They service more than 150 air-cond units every month.
Top-notch customer service response within 24 hours
They only send experienced technicians.
#3 – Aircon Hero
This company has a diverse team of specialists who are fully committed to bringing cool air, to one country at a time. With over 20 years of industry experience, combined with the most recent technological advancements, they can provide outstanding services to their customers.
They know what their customer's most important needs are, whether they are commercial or residential clients. Ther skilled technicians always apply the same strict SOP's and focus on each task that their customers hire them for.
Highlights:
20 Years of experience
Multiple brands supplied
Customer Reviews:
"Finally an air conditioning service provider that is punctual and can be trusted in your home!", ANNE JOSEPH
"Your staff were very competent. They did their work fast, cleaned up after themselves and most importantly were punctual. It was all in all a good experience.", ASHWIN
#4 – Air Cond Service KL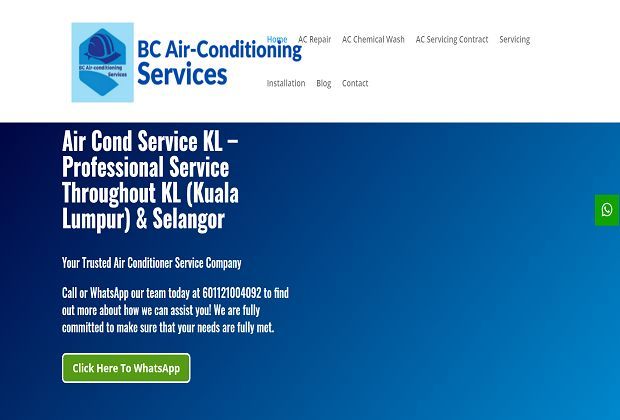 Over the years, this company has maintained a solid reputation by providing air conditioning services to clients across Kuala Lumpur. The company offers a wide range of air conditioning services to residents of Kuala Lumpur. If you need to get a new air conditioner, you can contact them and they will be happy to help you.
Highlights:
Professionally trained team
Years of Experience
Fast Response
Customer Reviews:
"I have never had such a great experience with this air cond service company in Kuala Lumpur. The team are very professional and great to work with. I highly recommend them if you are looking for air cond service in KL.", Jessica
"This is my first time trying their service. The team are very professional and friendly. The price of the air cond service is also very affordable.I highly recommend to try their aircon services.", Jason Lim
#5 – Isotech Air Cond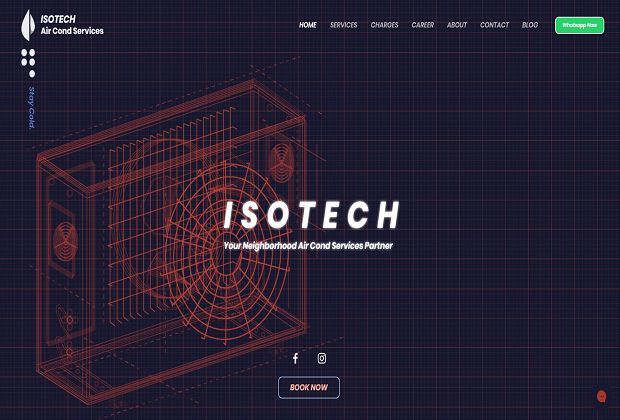 This is one of the leading Air Conditioning companies in Malaysia. They offer comprehensive services to cool down your building as necessary in this very hot country. Isotech Air Cond Services has performed more than 50,000 jobs since 1993 for government, commercial, and residential customers.
This means they are fully prepared for every circumstance and provide buildings of all sizes and shapes with sophisticated air conditioning systems. Do you need a new air conditioner? Their installation, supply, and design services can take care of all of your needs. Are you searching for ongoing maintenance? The company can service your air conditioning units for you on a regular basis, and provide you with the optimum efficiency to help reduce the chances of breakdowns in the future and save you money at the same time.
Highlights:
Affordable
Satisfaction Guaranteed
Local Expertise
#6 – Dr. Air
This air conditioning company has been providing services since 2016. The business began when ordinary people with air conditioners at home were worried about their air conditioners suddenly not working. At first, there were a few things they were worried about, including how o find a good technician to help them fix their air conditioner and how much would cost to have it fixed.
Highlights:
High standard of quality work
Commitment to excellence
Extremely Competitive Price
#7 – AC Cool N Cool Engineering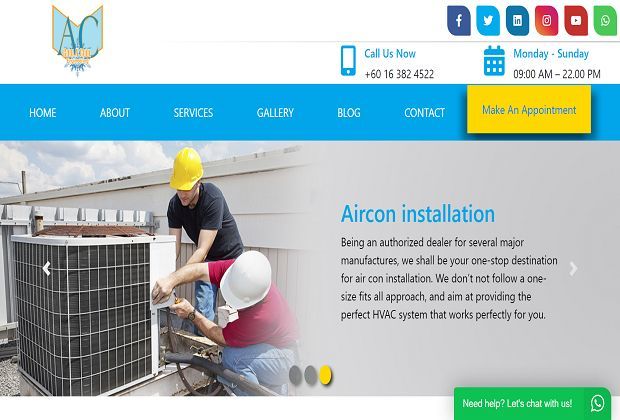 This company provides reliable and professional aircon services across the regions of Selangor and Kuala Lumpur. They have over two decades of industry experience in providing Aircon and Heating Services. Their goal is to ensure that all of their customers are able to enjoy a safe, comfortable, and clean workplace or home.
Highlights:
Premium-quality workmanship
Dynamic and comprehensive range of professional aircon services
#8 – Acontech
The company provides air conditioner installation, air conditioner repair, and air conditioner services for both office and residential properties. They do not claim to be Malaysia's best aircon service provider. However, they live by their outstanding reputation since they believe in professionalism and transparency.
Highlights:
No advance payment or booking fees
Residential services come with a 15-day satisfaction guarantee
No hidden or extra charges
Customer Reviews:
"I used Acontech to install air conditioner on my entire home. One thing I like about them was that they gave honest advice on the best spot to install the unit based on the best cooling efficiency rather than the easiness of their work.", Daren, Sri Petaling
"My aircond was problematic despite having another company fixing it (twice!) until I found Acontech. Mr. Chong is so effective, analyzed the problem, fixed it within the day and saved my money from buying a new unit unnecessarily.", Alvina, Petaling Jaya
Do you have some other recommendation? Please share with us in the comments.
Popular Video About Air Conditioner
Aircond Service Guide & FAQs
What To Expect From A Basic Aircon Service?
Air-conditioning systems must be serviced and inspected regularly by qualified and licensed technicians. The basic service typically includes the following:
- Washing and cleaning the outer panels and filters. This will make the system operate better and provide you with cooler and fresher air.
- Thoroughly cleaning the blower wheel, evaporator coil, fan coil.
- Inspecting the compressor and oiling the fan motor. A laboratory-certified and approved chemical is used to remove dirt and bacteria.
- The typical air-con unit will lose around 10% of gas each year. The technician will drain the system and then recharge it, check on the connections, belts, filters, and hoses to make sure the condenser and compressor are running optimally.
- A checking and visual inspection of your condenser unit to make sure air-circulation has not been blocked inside the unit. This ensures that your system is operating at the correct temperature and pressure.
- Flushing out the drain pipe and cleaning the drain pan. This is followed by evacuating moisture and air out of the system.
- Investigating and verifying each electrical component for general wear-and-tear.
- Diagnosing any noise issues and inspecting the refrigerant-system for the correct cooling. The coolant level will also be checked to maximize the energy efficiency of the unit.
- The last step involves testing the unit to make sure everything is working properly, and cleaning the outside of your system.
What Happens If You Don't Service Your AC?
The AC helps keep your home/office cool and comfortable, especially when it is hot outside. While investing in a feature-rich and efficient AC is one thing, getting it working for years to come in something else. It's advisable to have your AC system serviced regularly, and for a good reason. Leaving the it to run for weeks/months without servicing affects its performance and efficiency and almost always leads to frequent breakdowns and massive energy bills.
Neglecting your AC system causes dirt and dust to build up in outdoor and indoor units, clogging the air filters and vents, reducing its efficiency. Dirty and clogged air filters also mean indoor air quality will be affected as well. The AC also has numerous moving parts that ought to be lubricated to reduce friction, which causes the system to strain, leak water, noisy and increase wear and tear. Learn more common aircon mistakes here.
Leaving your AC system under-serviced by a certified technician makes it almost impossible to detect low refrigerant levels. Running your AC with low refrigerant levels means inadequate cooling and unreasonably high bills. You can be assured of longevity and efficiency with your AC if it is serviced regularly and by a certified and trusted technician. You can also subscribe for annual servicing to avoid any inconveniences as well.
What Is Chemical Cleaning?
A "chemical wash" involves the process of disassembling the parts inside the AC unit, including the condenser, filter, and compressor. The parts are then soaked in a specialized chemical solution. The solution assists with removing acids and sticky debris from the AC parts. The same chemical solution is also used for cleaning and flushing the drainage pipe to make sure that any gunk and algae are completely washed out and eroded.
What Is A Chemical Wash For An Aircon?
If your AC unit takes too long to cool a room in your home or is no longer blowing cold air, even after you have cleaned the air duct, a professional AC technician may suggest that your AC unit needs a chemical wash. Chemical washing is one of the essential services for aircon units. Regular cleaning is used to remove dust and dirt particles.
There are also other types of toxic gunk that accumulate in the evaporator coil, filter, and condenser. This waste is not easy to remove and will eventually corrode, which causes damages inside the unit. This will eventually affect the performance and effectiveness of the aircon. For this reason, it is suggested to have your AC unit chemically cleaned at least twice a year.
How Often Should Air conditioners Be Serviced?
An aircon will only work at its best when it has been serviced regularly. Whether you are talking about a personal aircon or one that circulates air through the entire house, they all need to be properly taken care of in order to work their best.
Generally speaking, you should have your unit serviced every year at the beginning of the season. It might not always need something fixed, but problems can be identified before they cause major issues. If you live in a climate where you use your aircon year-round, you should have it serviced every 6 to 8 months.
How Could I Service My Own Aircon?
Are you wondering how I can service my own aircon? If so, you have come to the right place. Even though servicing the aircon is best left to professional HVAC contractors, there are many things that you can do on your own to improve the efficiency and prolong the lifespan of your AC.
The air filter is a key component of the AC unit. You can remove the casing of the unit and remove the air filter. Take a cloth and wipe off the filter. Now clean it with a mixture of water and non-abrasive soap. Make sure the filter dries off completely before attaching it back to the AC unit.
Click here for other local services related articles.
Latest posts by Aaron Tan
(see all)
This article was brought to you by BestAdvisor.my
Disclaimer: This is the opinion of the writer or publication. We only recommend products or services that we have tested and tried ourselves or have done in-depth research with positive external reviews and find them to be useful for everyone. The products/services shown are available upon the publication date. The availability may change from time to time. If some of them are not available, please email us at [email protected] Thank you!
Last Updated on