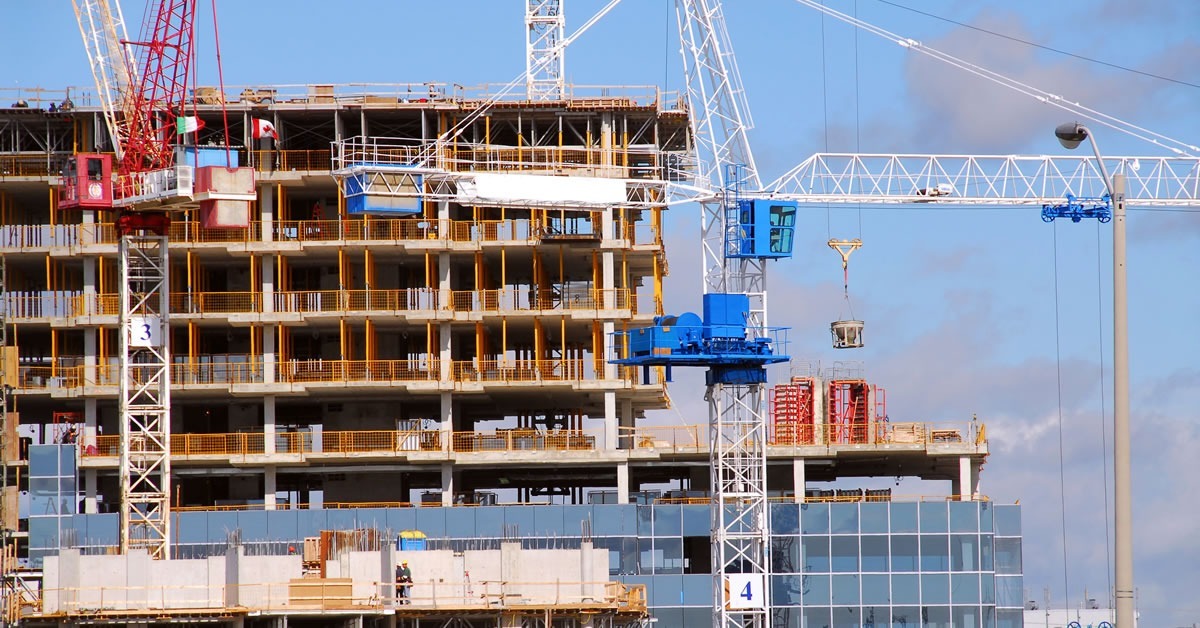 Are you searching for construction companies in Klang Valley, Malaysia?
Finding the best construction company that matches up to what you need is not always that easy. We spent a few days reviewing and studying the top construction companies in Kuala Lumpur to save you both time and money.
We reviewed each construction service provider based on their service rating, customer satisfaction, reputation, and reviews. From here we compiled a list of all the top-rated construction businesses to help you make a more informed decision.
We have also shared a construction guide along with FAQs, from consumers like you.
Here is a list of the best construction companies:
Top Construction Companies
#1 – Hin Construction Sdn Bhd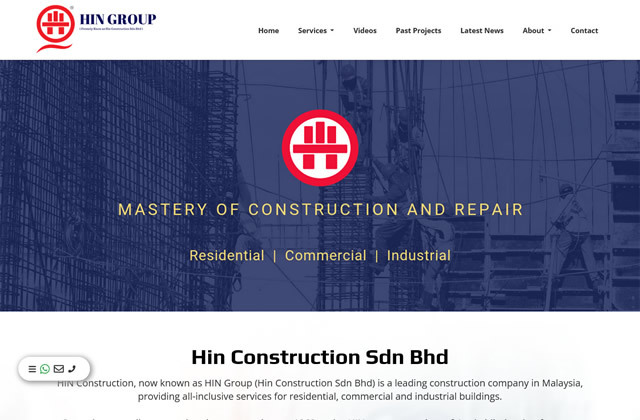 Hin Construction Sdn Bhd is a construction company in Malaysia specializing in residential, commercial, and industrial buildings. With more than 15 years of experience on average, the company's team of professionals is some of the most experienced in the business.
The team is dedicated to quality workmanship and customer satisfaction. In addition to its experienced staff, Hin Construction Sdn Bhd has also formed partnerships with other companies and organizations to ensure they are using the best products and systems available. This commitment to excellence has made them one of Malaysia's most trusted names in construction.
Highlights:
The team is dedicated to quality workmanship and customer satisfaction.
They have also partnered with other companies to use the best products and systems available.
#2 – Conlay
In 1998, Conlay was established and incorporated as one of the private limited companies, as Conlay Construction Sdn Bhd. Even though this organization is still relatively young, Conlay has built a reputable foundation within the construction sector and offered this agency the opportunity to start venturing into property development. Over 20 years, this company has successfully accomplished over 80 complex construction projects. This has demonstrated the competency of the company where it has since progressed into property development.
Highlights:
High-rise building construction
Shopping mall projects
Commercial complex construction
Best For: Commercial projects in Malaysia
Website: http://www.conlay.com.my
Address: 10th Floor, Wisma Conlay, No. 1, Jalan USJ 10/1, 47620 Subang Jaya, Selangor Darul Ehsan, Malaysia
Contact: +603 8600 8633
Email: [email protected]
Customer Reviews:
"A big office and sales gallery" – Ahmad Fahmi
#3 – China Construction Development Malaysia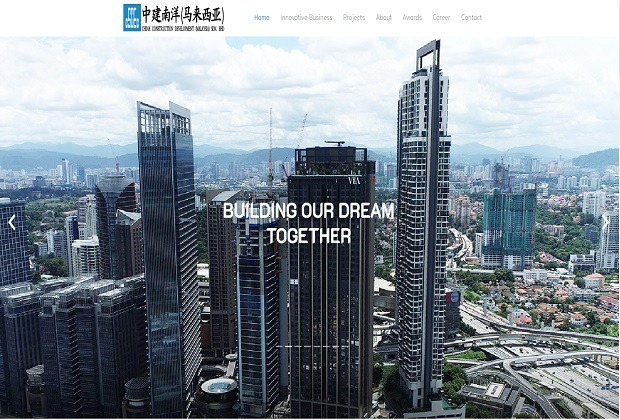 China Construction Development Malaysia SDN BHD was first incorporated in 2016 in Malaysia. It is one of the wholly-owned subsidiaries of China Construction (South Pacific) Development Co. PTE. LTD. CCDM first began its construction processes as a CIDB registered foreign contractor with a G7 status in August 2017. CCDM offers construction services to clients including commercial and residential construction, real estate investment and development, infrastructure investment and construction, design, and prospecting. CCDM is one of the expanding businesses in Malaysia that aims to offer comprehensive construction services including primary contractor management to design-value engineering services.
Highlights:
Building Information Modeling
Construction Management
Real Estate Development
Best For: Construction Management and Projects in Malaysia
Website: http://chinaconstruction.com.my
Address: 3, No, BO-2-D-07-1, Menara, 3, Jalan Bangsar, KL Eco City, 59200 Kuala Lumpur, Malaysia
Contact: +60 3-2202 6400
Email: [email protected]
Customer Reviews:
"I love the good location and work environment.", Leon Choo
#4 – NS Construction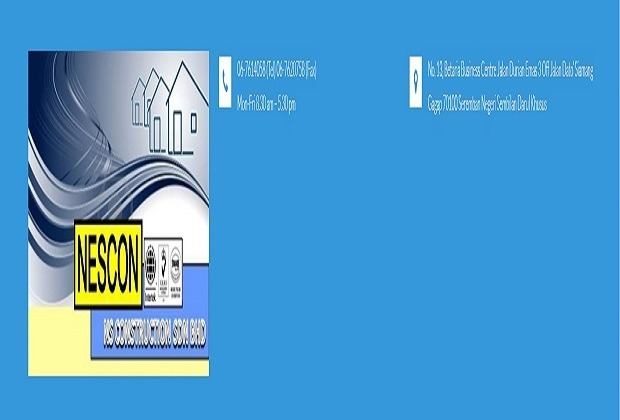 NS Construction Sdn Bhd is one of the construction companies based in Malaysia. The head office is based in Seremban and was first incorporated on the 28th December 1973.
Highlights:
Civil Engineering
Commercial And Office Building Construction
Road Projects
Best For: Building and Civil Contractor
Website: http://www.nescon.com.my
Address: Off Seremban, Malaysia, 13, Jalan Dato Siamang Gagap, Betaria Business Centre, 70100 Seremban, Negeri Sembilan, Malaysia
Contact: +60 6-761 4058
Email: [email protected]
#5 – HoHup Group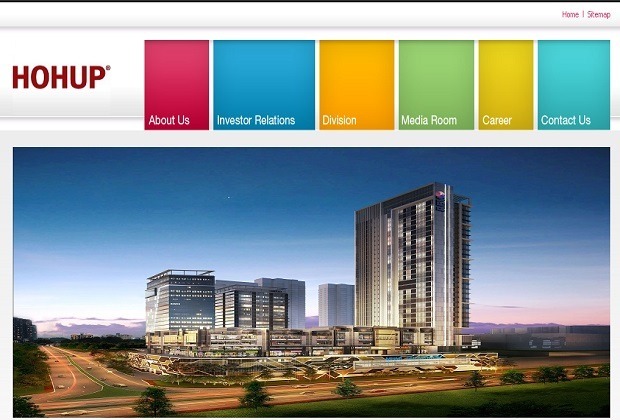 Co-founded in 1960 by Mr. Low Chee, Ho Hup Construction Group has grown over the years to become among the biggest construction sectors in Malaysia. As one of the market leaders in Malaysia, Ho Hup brings together an all-inclusive range of services in civil engineering, building, trading, specialized-intelligent building, and other related services.
Ho Hup Construction Group is also known for its comprehensive fleet made up of heavy and light modernized construction equipment.
Highlights:
Trading and Manufacturing
Construction
Property Development
Best For: Construction Projects in Malaysia
Website: http://www.hohupgroup.com.my
Address: Level 18, HOHUP Tower, No.1, Jalan Persiaran Jalil 1, Bandar Bukit Jalil, 57000 Kuala Lumpur, Malaysia
Contact: +60 3-5033 2788
Email: [email protected]
Customer Reviews:
"The building is new and plenty of office space. Ho Hup is located at level 18. Offices should come here. Pavilion is next to it.", David Tai
#6 – Renzo Builders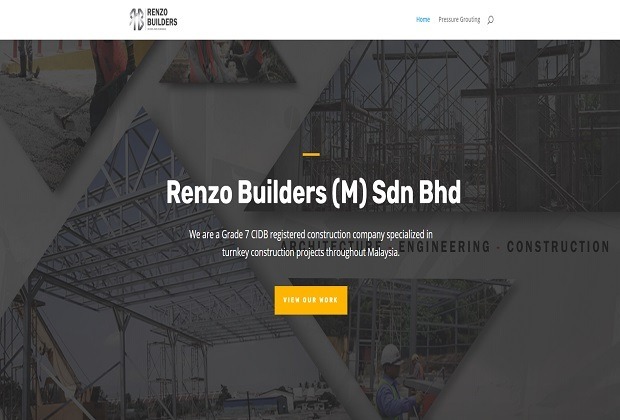 Renzo Builder Sdn Bhd is one of the G7 CIDB construction companies that specializes in many turnkey-building projects across Malaysia. This company is a general contractor that focuses on the erection of factories, manufacturing plants, commercial buildings, and warehouses. They also specialize in steelworks, structural repairs, pressure grouting, and more.
Highlights:
Superior-quality Project Management
Restoration and Repair Technology
Turnkey Construction Services
Customer Reviews:
"Very impressed with their foundation repair pressure grouting proposal & work. The reinforced concrete floor slab cracking and sinking problem at my warehouse is now beautifully solved.", MR TAN GK
#7 – MGR Construction Malaysia
GR Construction is the biggest pure-clay construction industry in Malaysia that offers an extensive range of construction services and integrated design including infrastructure, building, geotechnical engineering, foundations, electrical, plumbing, and mechanical (MEP) services, sale and manufacturing of different precast-concrete products along with renewable-energy services. The construction services that they provide are further enhanced by using VDC (Virtual Design and Construction) technology that enables a prominent competitive edge for all the projects that they undertake.
Highlights:
Renovations and Carpentry
Electrical Works
Interior Design
Commercial Services
Residential Services
Customer Reviews:
"The staff are very friendly. Recommend service provider. Trust and quality. Within 8 months my empty lot became a triple storey house.", Alian Lim
#8 – AME Construction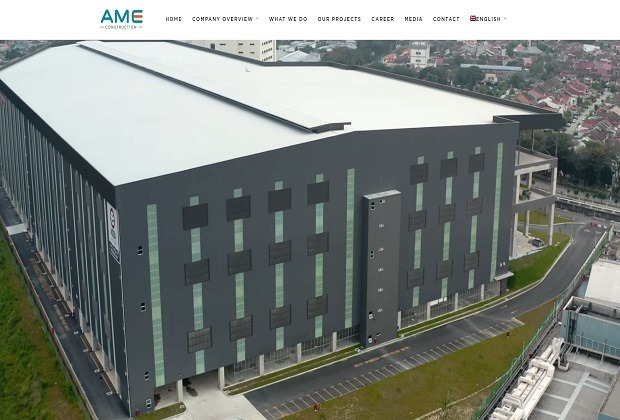 Establish and founded in 1995, AME Construction provides premium-quality services to many different clients. They specialize in the construction of "purpose-built buildings", mainly on warehouse and factory buildings. Their continued growth is due to organic expansion, from fulfilling the growing and changing needs of each of their clients.
Highlights:
Post-Construction Management
One-stop Construction Service Provider
Scoping and Planning
Best For: Consultancy and Construction Services in Johor and Selangor Malaysia
Website: https://ameconstruction.com.my
Address: No. 5, Jalan I-Park SAC 2, Taman Perindustrian I-Park SAC, 81400, 81400 Senai, Johor, Malaysia
Contact: +60 7-595 9666
Email: [email protected]
Customer Reviews:
"Professional construction services", Joffrey Ng
Do you have any other recommendations or companies you have worked with before? Feel free to share your thoughts in our comment section.
Construction Malaysia Companies Guide & FAQ
What Services Does A Construction Company Offer?
General construction companies provide many types of services from structural repair to remodeling to new building construction. For residential customers, they handle roof repairs, home extensions, driveway construction, new builds, garage conversions, basement renovations, and much more. Companies serving commercial entities and government agencies handle road, bridge, airport runway, dam, skyscraper, parking lot, and tunnel construction and repair projects.
Some companies work on residential, commercial and industrial projects, whereas others specialize in one area, such as off-shore construction. In general, clients should look for contractors with a proven history of excellent work using the materials their projects require, such as steel, glass, bricks, heavy timber, dry stone, etc.
How Do You Go About Choosing The Right Construction Company?
When you are looking to identify the right construction company to hire there are plenty of things that should be factored into your decision. You want to look for a company that has a lot of experience. You also want to find one that has a good reputation. Look for a construction company that has plenty of experience and is happy to show you a wide portfolio.
From there, you should be capable of narrowing things down to choose a construction company that has a proven track record of getting the job done. You want to find a company that you can trust to get the job done within budget and within your allocated time period you previously agreed upon.
Click here for other local services related articles.
Latest posts by Aaron Tan
(see all)
This article was brought to you by BestAdvisor.my
Disclaimer: This is the opinion of the writer or publication. We only recommend products or services that we have tested and tried ourselves or have done in-depth research with positive external reviews and find them to be useful for everyone. The products/services shown are available upon the publication date. The availability may change from time to time. If some of them are not available, please email us at [email protected] Thank you!
Last Updated on