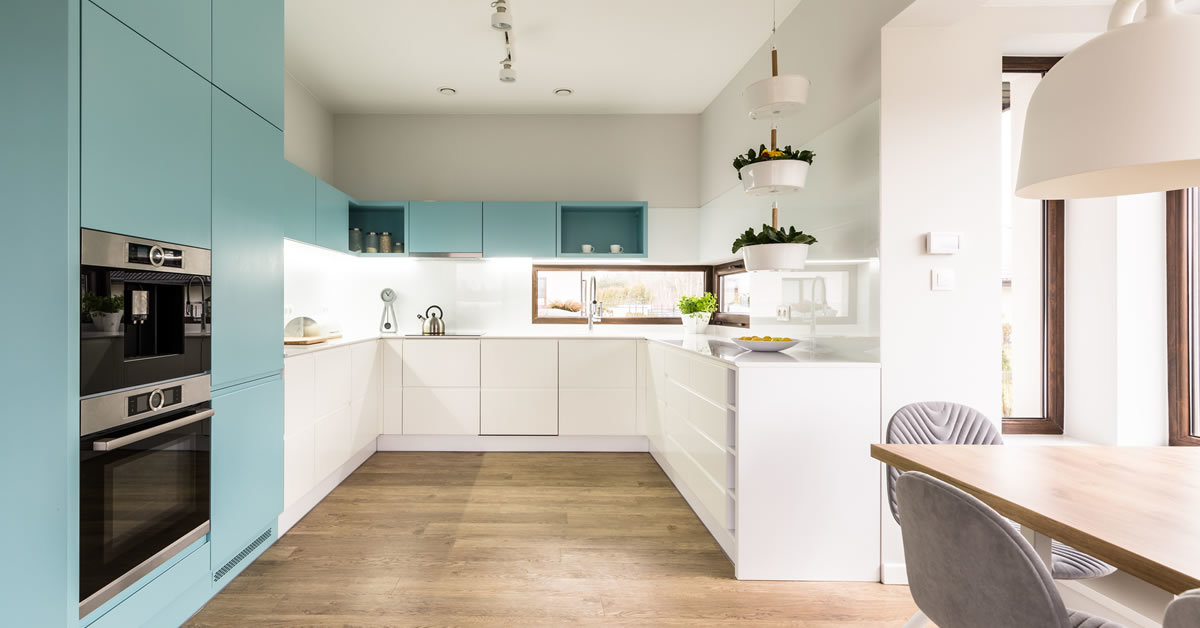 Are you looking for a kitchen cabinet service in KL, Malaysia?
Getting the right kitchen cabinet company to help you with your needs is not easy. We spent a couple of days to study and review the best kitchen cabinet in Kuala Lumpur to save your time.
We check each kitchen cabinet firms on their reputation, service rating, reviews and customer satisfaction. Then, we made a comprehensive list of all the best kitchen cabinet companies for your ready reference.
We also share the kitchen cabinet guide and frequently asked question from consumer like you.
Table of Contents
Top Kitchen Cabinet Companies in Malaysia

Popular Kitchen Design Idea
Kitchen Cabinet Guide & FAQs
Let's start with the top kitchen cabinet now.
Top Kitchen Cabinet Companies in Malaysia
#1 – Carpenter Lane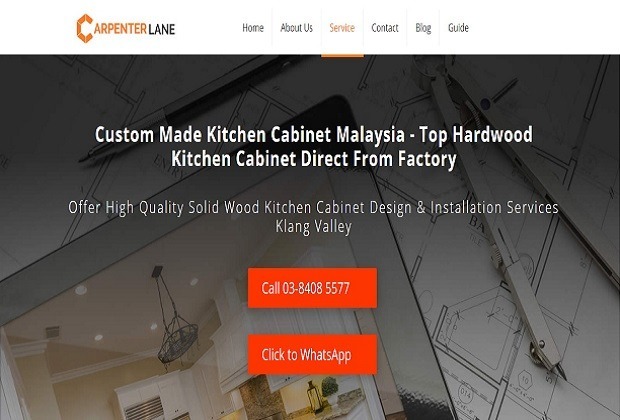 CM Home Furnishing – 002485694-W owns Carpenter Lane. The business is very successful today because of its simple guiding principles. They do nothing, but the best. Carpenter Lane knows that they are in business because of their clients, so they value their clients. That is why their customers are always their priority.
The guiding principle of Carpenter Lane is doing what is best for their customers. That is why they give honest advice, keep their promises, and never take shortcuts.
Highlights:
They only use solid wood and hardwood in their work. These are much stronger than the laminated wood.
They have an experienced lead carpenter with more than 20 years of experience.
They guarantee after-sale services for 7 days.
They have served 2260 happy and satisfied clients since 2005.
Customer Reviews:
"I didn't know it was already possible to book carpenters online. So when I found this online, I immediately prepared all my design ideas for my apartment to try and work out the wood work that was still needed. The staff of carpenter lane were so easy to talk to, and they are really thorough with the work that they did for my kitchen stall. It's both functional and really creative.", Malika
#2 – Alustil
The pride of Alustil is to introduce new elements and deliver unique designs. The kitchen cabinet range of the company includes remarkably aluminum. They have been making kitchen cabinets since 1995. In 2012, they officially formed the brand "Alustil." They fused two keywords to form the name "Alustil". "Alu" comes from Aluminum. And "-stil" comes from style in German. Therefore, the meaning of Alustil is "aluminum in style".
Highlights:
The craftsmanship is remarkable and elegant. It is the craftsmanship of a master.
The state-of-the-art kitchen is sustainable and cheap to maintain. It has a subtle shine of class.
It is easy to clean the resilient alternative palette of materials. The appearance of the materials is flawless and of high quality.
#3 – Kubiq
Kubiq is one of the top kitchen cabinet providers in Malaysia. The main objective of Kubiq is to provide affordable and high-quality kitchen cabinets and modular kitchen systems. The aim is to meet the increasing demands in the low-to-market segment.
This is around 80% of the market. In addition to the focus on product value and increased price sensitivity of customers, Kubiq aims to meet the needs of their growing customer base.
Highlights:
Cool chic with modern looks
It is easy to choose any color in the kitchen due to the design freedom
Personalized designs and styles
#4 – Chan Kitchen Furniture Sdn Bhd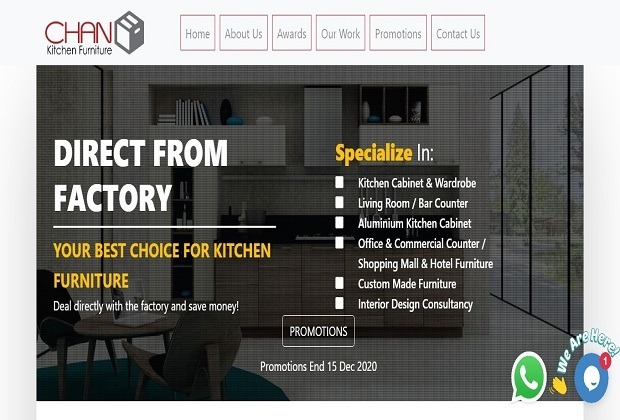 It is one of the top furniture companies in the industry. It has been in the local furniture business for over 20 years. It has managed to remain strong during these years. It not only specializes in kitchen cabinets and wardrobes. It also focuses on the exclusive range of multiple products. Chan Kitchen's objective is to meet the needs of its customers.
Highlights:
Unique designs with modern or antique feature
International
Practical and ideal for everyday use
Best For: Kitchen Cabinet & Wardrobe, Aluminium Kitchen Cabinet
Website: https://chankitchen.com.my/
Address: No.15, Jalan Karburetor 34/25 Seksyen 34, 40470 Shah Alam Selangor
Contact: +6 03-5525 8056
Email: [email protected]
#5 – Lora Kitchen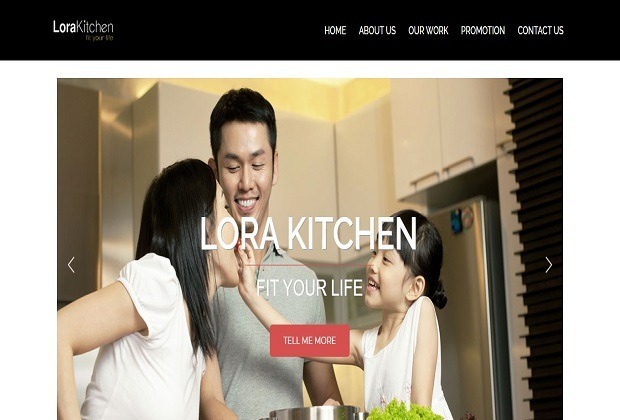 They are one of the best experts in kitchen cabinets in Kuala Lumpur. They provide various kitchen cabinet designs in Malaysia. They not only provide functional kitchen cabinets. They also offer consultations for the best wardrobe and kitchen cabinet designs in Malaysia. They have over 10 years of experience in this business. They are confident that they offer the best designs for any kitchen cabinet and wardrobe that can meet the expectations of their customers.
Highlights:
Professional contractors
Close-to-perfect measurements.
Instead of drawers, their kitchen cabinets have sliding doors
#6 – Alpha Kitchen Industries Sdn Bhd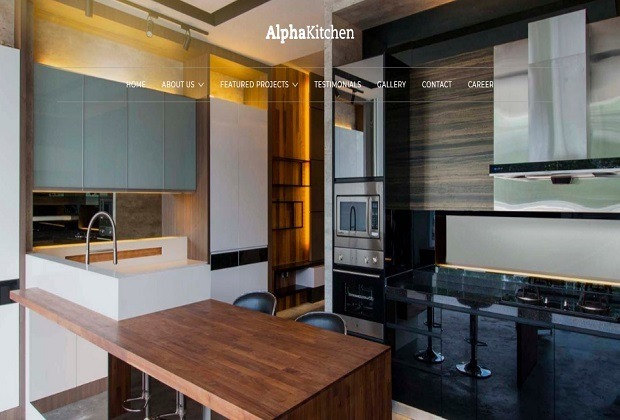 Established in 1994, Alpha Kitchen Industries Sdn Bhd has been in this business for over 20 years. They began in the kitchen cabinet industry. They now make customized carpentry furniture and offer a full design and cabinet installation and interior design service to commercial, residential, and show-houses.
Highlights:
Well-trained crew and advanced machinery
Have multiple technologies for handling different types of materials in their factories
They meticulously select and import the materials
Customer Reviews:
"lpha Kitchen had done a really great job in providing convincing and comfortable service in terms of communication, advisory and quality assurance. They have promising specialty in the capentry works such as kitchen cabinet, wardrobe and shelvings which I really thought that all of them done in my condominium unit is well delivered with good workmanship.", Syh Ho, Old Klang Road, Kuala Lumpur
"We love our remodelled dry and wet kitchen! Alpha Kitchen helped us to bring our ideas together into a dream come true with affordable costing. From initial drawings through completion, they were on top of every single details- that have made all the difference.", Mr. & Mrs. Chin, Damansara Perdana, Selangor
#7 – LTC Kitchen Sdn Bhd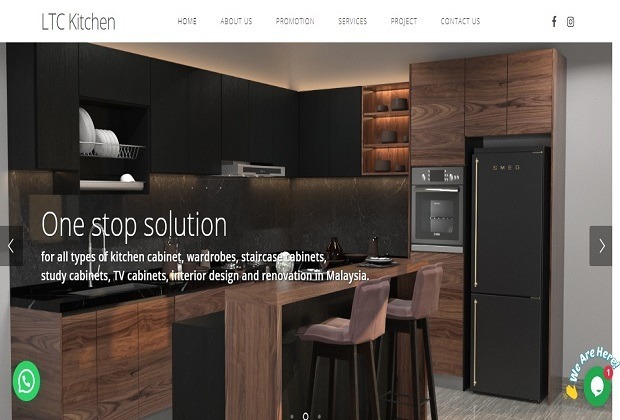 LTC Kitchen Sdn Bhd is proud to provide high-quality cabinets and wardrobes. They now provide an exclusive range of multiple products that meet the needs of their customers. They are committed to exceeding the expectations of their customers, so they have been able to build a good reputation in the industry. They make different types of cabinets and wardrobes for any budget. Contact them for a free quotation and consultation.
Highlights:
Professional Kitchen Cabinet Specialist
High Quality
One Stop Solutions
Affordable
Best For: One stop solution for all kinds of cabinet
Website: https://ltckitchen.com.my/
Address: AL290A (LOT2221), Jalan Baru Sungai Buloh, 47000 Sg Buloh, Selangor
Contact: 03-61402730
#8 – Bespoke Kitchen Sdn Bhd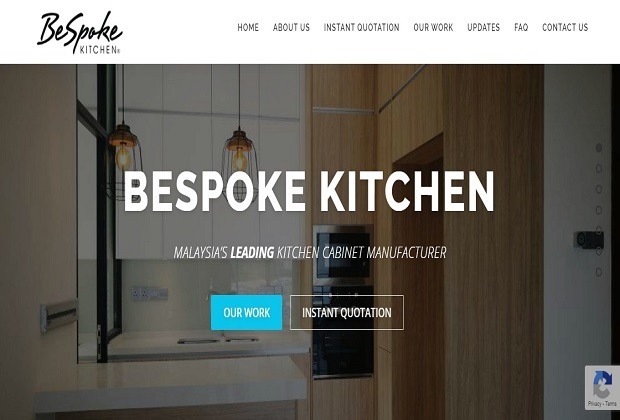 It was previously called Homemark Kitchen Cabinet. They began as a kitchen cabinet manufacturer in 2011. Their location was in Puchong, Selangor. They recently renovated their showroom. The location of the showroom is close to LDP Bandar Puteri Puchong.
They have served up to 300 happy and satisfied customers. They are still serving more customers. They have a good reputation with retail, industrial, and homeowners. They know the importance of making high-quality products, delivering them on time and also within the budgets of their customers.
Highlights:
Customized cabinets
Affordable
Style meets functionality
#9 – Kent Kitchen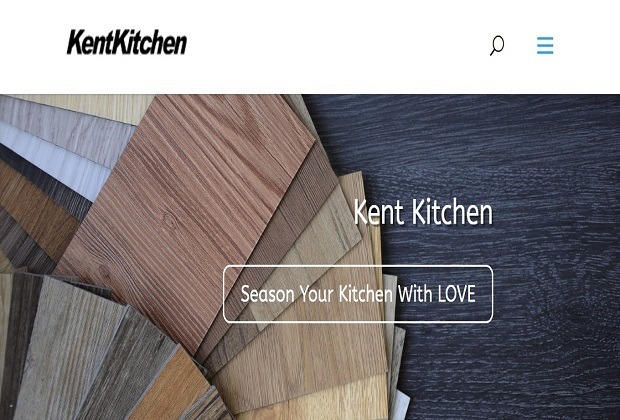 Established in 1992, Kent Kitchen is passionate about kitchen cabinet designs. In fact, it is one of the top kitchen furniture companies in Malaysia. They have been able to build trust with their customers over the years they have been in business. They appreciate the support from both their suppliers and customers because they have been able to grow because of them. They relocated to their own commercial property in early 2012.
Highlights:
Committed to quality
Affordable prices
High-quality workmanship
Premium materials
Best For: Kitchens on Klang Valley, Malaysia
Website: http://kentkitchen.com.my/
Address: No 17, Jalan PJU 5/13, Dataran Sunway, Kota Damansara 47810 Petaling Jaya, Selangor
Contact: 03-61568270
Customer Reviews:
"Hi kent wanted to share your awesome service…and hard work. ..on latest dapur impiana magazine featuring my kitchen in the latest dapur impiana magazine july august 2013 edition (5/6/13)", Rozlyna Saat
"Kent Kitchen. Showroom at kota Damansara Good consultation. I've seen work done for some of my contacts and they are satisfied. Worth a visit.", Nurulmy
Popular Kitchen Design Idea
Kitchen Cabinet Guide & FAQs
What should you consider before buying new kitchen cabinets?
Before you place money down for your investment, there are a few things about your new kitchen cabinets to consider.
Budget — The cabinets themselves can cost as much as half of the overall kitchen remodeling. You will want a clear idea of how much you have to spend on cabinets alone.
Quality — If you will be remodeling the kitchen of your dreams, you will want to invest in quality. This means solid frames, reinforced corners and closed backs. Because they will be opened and closed many times in a day, you should also consider the quality of the hinges and slides.
Decorating Style — get an idea of the style you are after and consider making a collection from design magazines. Taking time to choose how the aesthetics of your kitchen will appear when completed can avoid regrets later.
Measure Your Space — Make sure the sizes of your cabinets are right. Too small and you will be running out of space to store things, too big and your kitchen will appear cramped. If you are unsure, just measure the kitchen itself, your professional kitchen remodeling company will help with the rest.
Stock, Semi-Custom, or Custom — your budget and preferences will dictate which option is best for you. But Semi-custom is typically the affordable and highly attractive option.
How do find out my kitchen cabinets are high-quality?
When it comes to your kitchen cabinets, there are always a number of challenges involved with finding high-quality ones. While there are tons of cabinets on the markets there are special things to look out for to avoid inferior quality. So, if you're wondering how to determine the quality of the ones that you already have, read on because we've got you covered.
One of the main things to look for is plywood construction since it is better than particleboard and it easily allows moisture absorption much better. Another important factor is full-height back panels because a collapsed cabinet will leave you with quite the mess on your hands. If your back panel isn't strong, then the entire unit will be weak.
Besides physical strength, soft-close hinges will prevent your doors from becoming loose and staggering over time. High-quality cabinets will have these specially made hinges and they'll allow your doors to close with ease while being easily adjustable. Additionally, your draw boxes should be made from hardwood to prevent breaking and sagging if you intend that they last a long time. Inferior cabinets will be made from notched butt joints and even staples.
As we conclude, we have just looked at some of the most common things to look out for in high-quality cabinets. Choosing and replacing your cabinets doesn't need to be hard if you look out for these.
What is usually the most expensive part of a kitchen remodel?
What is the most expensive part of a kitchen remodel? Homeowners who intend to redo their kitchen have to come up with a budget, and it's smart to focus on the biggest ticket item first and then assign resources and money to the rest of the project. You need to be able to afford your kitchen remodel overall, but you also are likely to have that one thing that eats up more money than anything else. Managing how much you spend on that can determine what's leftover for every other item on your list.
The most expensive part of a kitchen remodel will vary based on each home and project. Having said that, it's usually cabinets and counters. These are often the biggest single item price tag when redoing a kitchen. They can easily go into the tens of thousands of dollars.
Fortunately, you can save money by doing refinishing or repainting of older cabinets, which might mean the next biggest price point is a new set of appliances. A microwave and coffee maker don't set you back much, but an oven, dishwasher, chest freezer, and bigger fridge certainly can.
Another painful possibility for the most expensive part of a kitchen remodel is making structural changes to a home. Laying out new pipes, electrical, or knocking out walls for open concept space can run up huge bills.
How Much Money Should I Budget For A Kitchen Remodel?
Many homeowners think about doing a kitchen remodel, but when they finally decide to do it, they have to ask themselves a very important question. How much money should they budget for a kitchen remodel?
A good rule of thumb is not to budget more money than you actually have, if you're doing a kitchen remodel and intend to keep living there for a long time. The one exception might be is if you can refinance your mortgage and borrow against it.
Borrowing money might be okay if you are remodeling your kitchen with the intention of putting your home on the market. Kitchens are very important features to prospective buyers, and if you go for the right upgrades, then a good return on your investment should be possible. That means you would get more back in higher home value than you put into the actual project.
Just keep in mind that there are many degrees of kitchen remodel possible. When left unchecked, a kitchen remodel can easily go into five digits in cost and even six in high-end homes. Then again, cabinet repainting and new appliance or two can spruce up a kitchen for only a few thousand dollars.
Click here for other local services related articles.
Latest posts by Kathy Wong
(see all)
This article was brought to you by BestAdvisor.my
Disclaimer: This is the opinion of the writer or publication. We only recommend products or services that we have tested and tried ourselves or have done in-depth research with positive external reviews and find them to be useful for everyone. The products/services shown are available upon the publication date. The availability may change from time to time. If some of them are not available, please email us at [email protected]. Thank you!
Last Updated on