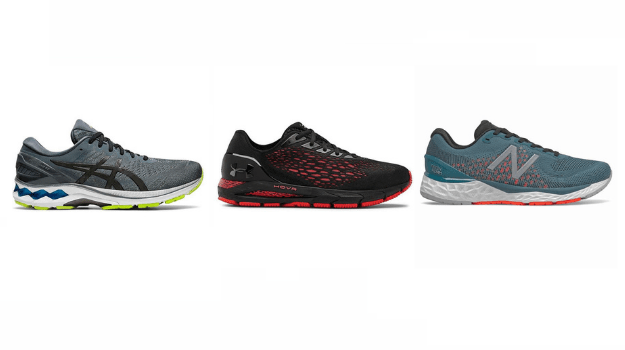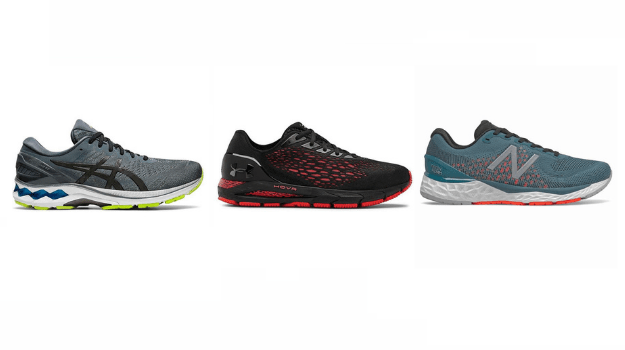 Running efficiently is determined by a lot of factors, including the proper form and breathing. Another huge aspect that is often overlooked in the overall performance though, is the quality of shoes that you are wearing. Not only will an excellent running shoe make you run more efficiently, but it will also prevent you from developing injuries.
Fortunately, Malaysia has lots of outlets for trusted brands of shoes for all types of sports or activities.
Table of Contents
15 Best Running Shoes for Men in Malaysia

How to Find The Right Shoe Size?
Is It Better To Run In Flat Shoes?
Our Best Recommendations in Malaysia
Here are the top 15 men running shoes in Malaysia that you can buy to prepare for your next long run.
1. Adidas Ultra Boost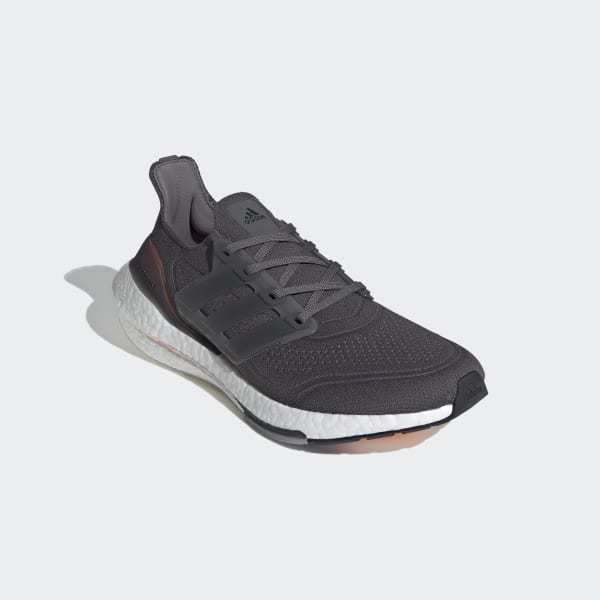 The main goal of this specific group of collection of Adidas is to be the best running shoes not only for experienced runners but also for those just starting to take up running. It is also defined to be an innovation in action. In order to achieve this, Adidas looked into the different points of the human's feet and where strain and tension are focused and accustomed to the shoes to provide comfort.
It is developed by a technology previously used by NASA, the ARAMIS motion capture technology.
A lot of unique designs, therefore this collection is not only suitable for sports but also for fashion and style. A pair was previously worn by Kanye West during the 2015 Billboard music awards. In fact, it has become the first running shoe to be famous in both the fashion and running world.
Built to have responsive and comfortable cushioning, therefore it doesn't only provide comfort but also safety for the runner.
The price range of the Ultraboost is on the expensive side, but it surely is worth the investment, especially to make running easier and safer as well.
Check prices on Adidas
2. Nike React Infinity Run Flyknit A.I.R. Chaz Bear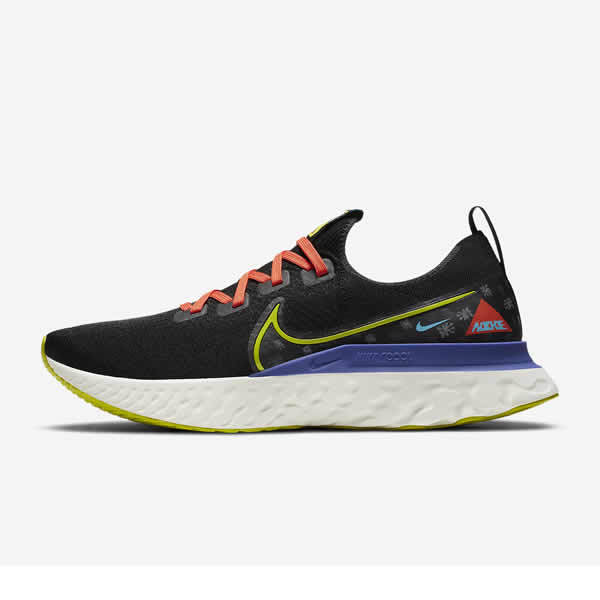 Nike React Infinity Run Flyknit is built to help you stay on the move while reducing injury. It helps with stability while running by maintaining comfortable foot alignment that targets support for the feet.
The Flyknit upper coils around your foot like a sock for a snug, natural fit that flexes with every move.
With a Nike react foam that acts like a spring that creates a bounce back feel with every step
A cushioning that absorbs the impact with each step and distributes the weight evenly that creates a buoyant comfort.
This collection is also in partnership with the musician Chaz Bear in who designed the graphics for the shoe.
Check prices on Nike
3. Asics Gel Kayano For Men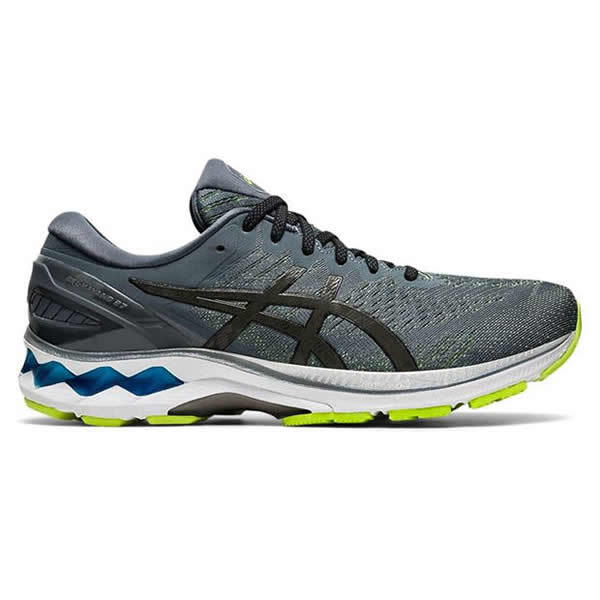 Within the Asics brand, the Kayano line is known for its top tier stability feature. The line of Gel Kayano is recognized as a cushion stability trainer that competes with other trainers in terms of stability and price.
Tailored fit from the heel to toe that hugs the contours of the feet without being restricted, which helps the runner have more stability.
Lace-up closure and a breathable upper mesh
Reflective materials in the rear foot with a dynamic DuoMax technology
The sizing is also reviewed to be "true to size" and not wider than expected. It provides stability and comforts the moment it is worn until the shoes are removed, the feet will not feel as tired.
Check prices on Sports Direct
4. Nike Joyride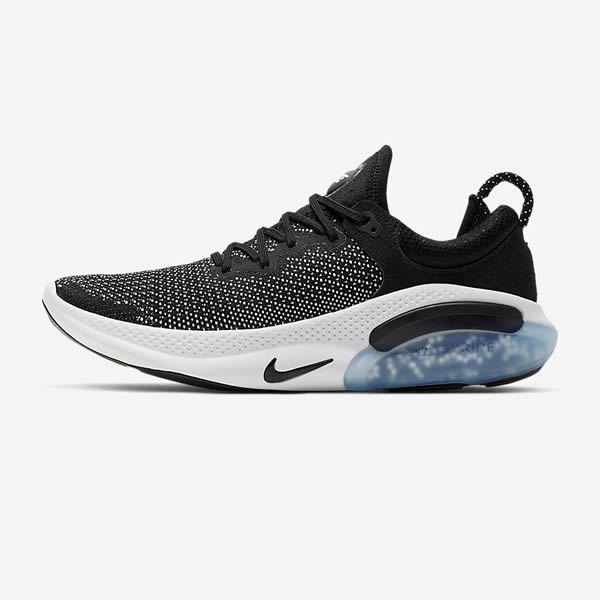 The Nike Joyride Run Flyknit is made to make running more fun and to give your legs a rest. Small foam beads in the underfoot contour of the foot for long-lasting cushioning.
The "bead-technology" is made to trap air and release it when compressed that provides the soft sensation when running
FlyKnit upper is designed to adapt to any compression along with the beads that as well as hugging the feet when running
Due to the flyknit feature, the slip-on is easier as well and more convenient.
The combination of Bead Technology and the FlyKnit upper developed the moniker of "A shoe for every runner" as it will feel nearly like the shoe has been personalized for the specific individual.
Check prices on Nike
5. NEW BALANCE Fresh Foam 880 V10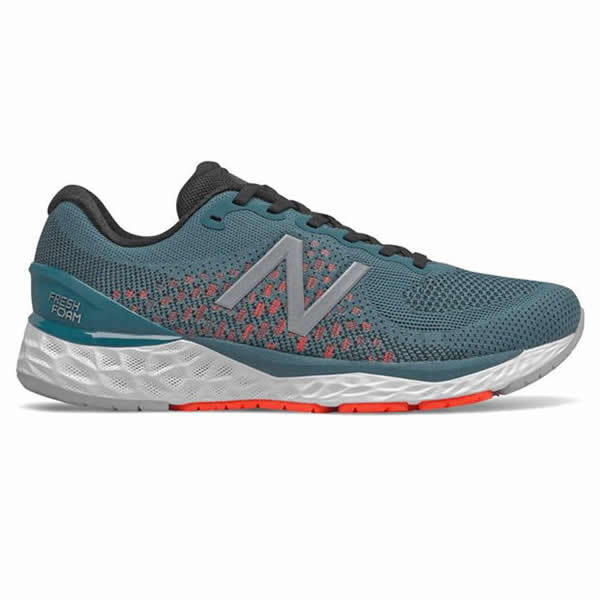 This model of shoes from New Balance is well known to be very suitable for performing daily training work. It is also considered to be a modernized pair of shoes but without compromising the cushioning ride and the versatility of the shoe.
A plush landing is provided by the current Fresh Foam X midsole, while a responsive take-off is provided by an EVA foam sheet in the forefoot.
A blown rubber outsole that provides durability and grip as well as a generous flex grooves that gives a smooth stride.
HypoKnit outer that makes slip-on easier and provides sufficient stretch and support.
This multi-purpose running shoe has a plush, responsive ride that can accommodate anything.
Check prices on Sports Direct
6. PUMA UltraRide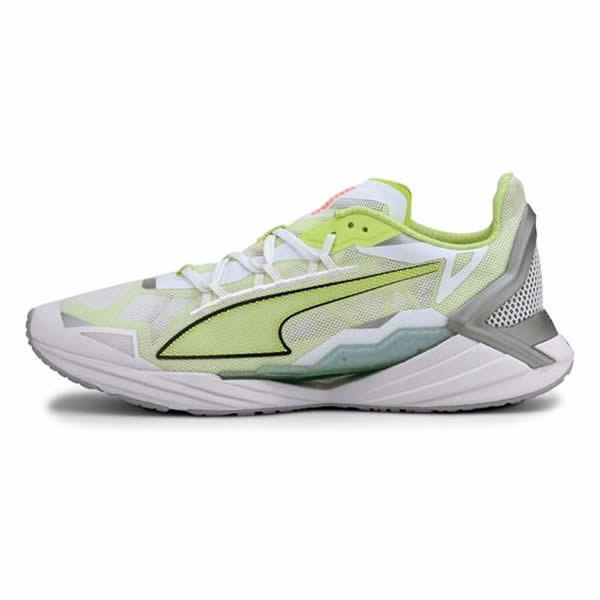 The PUMA Ultraride is a lightweight running shoe with a sporty feel and a trendy style. The shoe, which weighs just 243 grams, is designed for high-intensity workouts, making it a perfect trainer for the track or a long run on the road.
The shoe's fit features a very soft mesh sole, a conventional lacing device, and a small footbed.
The midsole is made of EVA that is partnered with a plastic propulsion plate that makes the shoes rigid yet comfortable and makes the run more stable
The shoe's sole doesn't have much height that helps the runner build in more speed and provide easier strides.
The main and best functionality of this line of shoes is for short term and track running and not much for a day-long run.
Check prices on Sports Direct
7. Nike Zoom Fly3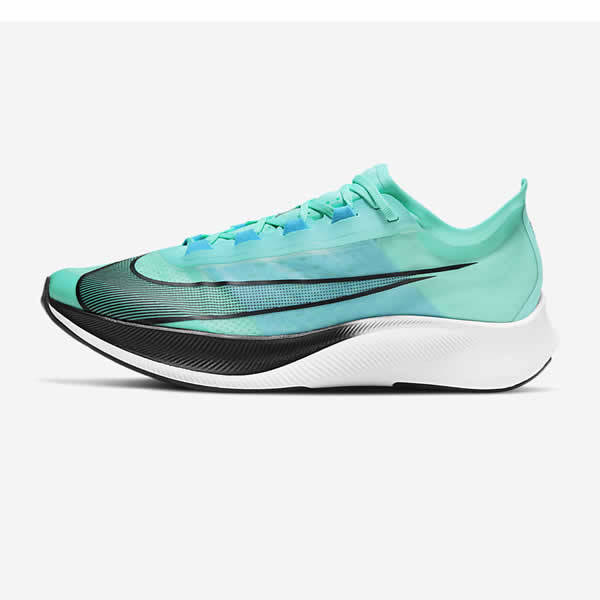 Considering the regular price for running shoes, this Nike Zoom Fly3 is considerably more affordable. This model is also known to be the perfect purchase when looking for a performance on a budget.
Carbon Fibre plate that provides stability and comfort to run long distances
Very flexible and is perfect to use for either training or even to run and race.
Made from TPE that is flexible and very comfortable to wear
Zoom Fly3 is the perfect choice when looking for a pair of running shoes on a budget in order to train or develop at a faster pace.
Check prices on Lazada
8. Adidas Pureboost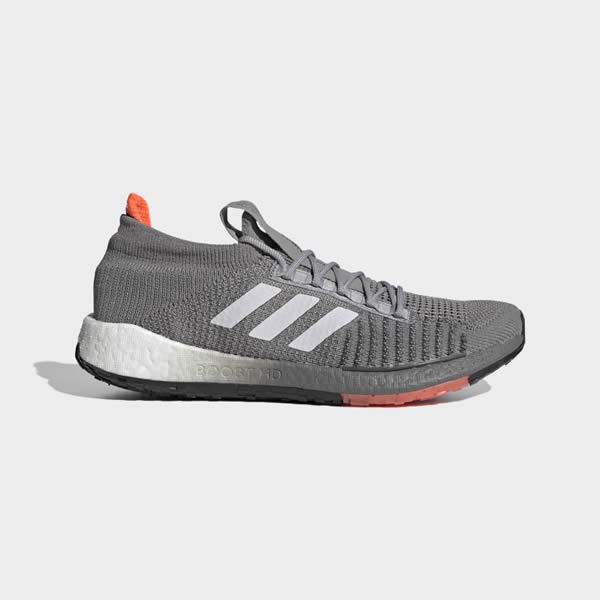 Similar to the Ultraboost and the rest of the shoes in the BOOST line of Adidas, the main goal is to be the best running shoes not only for experienced runners but also for those just starting to take up running. It is also defined to be an innovation in action. In order to achieve this, Adidas looked into the different points of the human's feet and where strain and tension are focused and accustomed to the shoes to provide comfort.
PUREBoost, specifically, was designed to be the perfect running shoes to use when running in a city environment.
A uniquely knitted upper cushion to create a beautiful silhouette that is not only for running but can also easily match with any outfit
The design was stripped down to what was only essential, allowing more space to provide quality.
The focus for this specific BOOST line is to create a running shoe that not only provides comfort and stability while running but also would be easy to use when commuting on feet.
Check prices on Adidas
9. Nike Revolution 5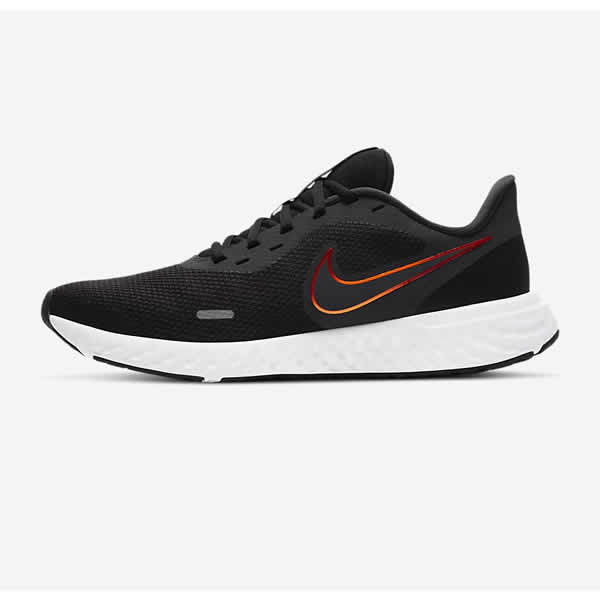 The Nike Revolution 5 uses soft foam to cushion your stride and keep you running in comfort. A minimalist design fits in just about anywhere your day takes you, while lightweight knit material wraps your foot in breathable support.
Solid and consistent foam for the sole
The layer of breathable mesh to keep the feet cool, especially for those who sweat a lot
Flexible, allowing the feet to flex with ease
This model of Nike Revolution was thoroughly designed in order to be the go to shoes when during an outdoor running and trail.
Check prices on Adidas
10. UNDER ARMOUR HOVR Sonic 3 Metallic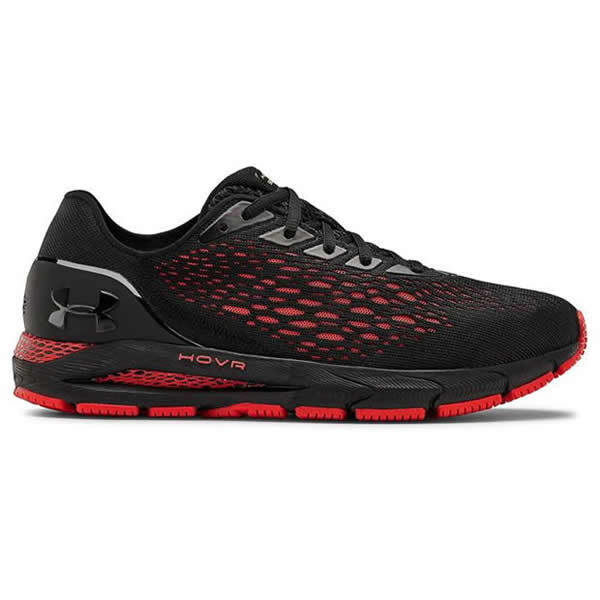 Our first Under Armour entry is their Sonic 3 running shoes, which has been renowned for their cushion technology, using the UA HOVR foam. From your first fit of these shoes, you will be able to feel the comfort offered by this pair of shoes.
The UA HOVR technology gives you a zero-gravity feel making your every stride
Microthread upper material, allowing your shoes to dry fast
You can connect this to UA MAPMYRUN to tracks and analyze your running metrics
This is one of the most innovative shoes on the list and an ideal choice for those who want to pursue running seriously. It goes beyond comfort. It helps you better track your progress and improves your overall fitness through running.
Check prices on Sports Direct
11. Adidas Duramo 9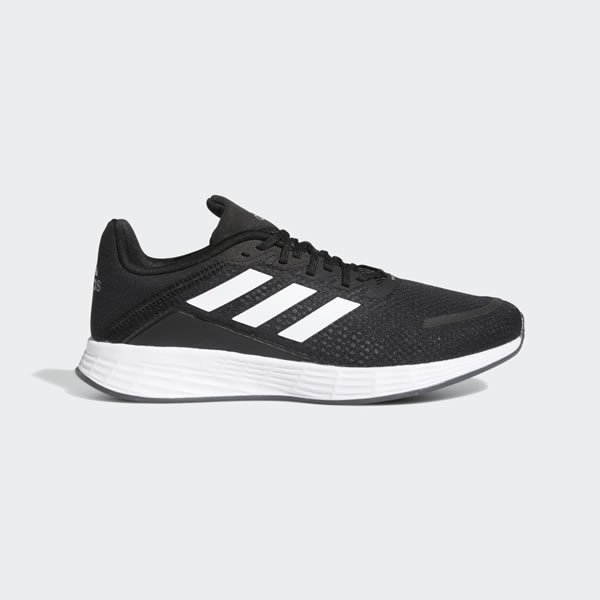 Want classic looking for shoes that you can wear even off-training? We love great running shoes that can easily pass as casual shoes, too, like Duramo 9. The all-black pair is one of the top-selling colours.
It has a neutral shape to provide better flexibility for all sorts of feet landing
Pillow-soft Cloudfoam cushion for comfortable strides
Two-layer mesh for a good combination of durability and breathability
Running is a high-impact exercise, so Adidas offers targeted support where it is most needed by your feet. This prevents unnecessary pains in the ankle and knees. This model has also been recommended for trekking.
Check prices on Adidas
12. Asics Gel Nimbus Mens Series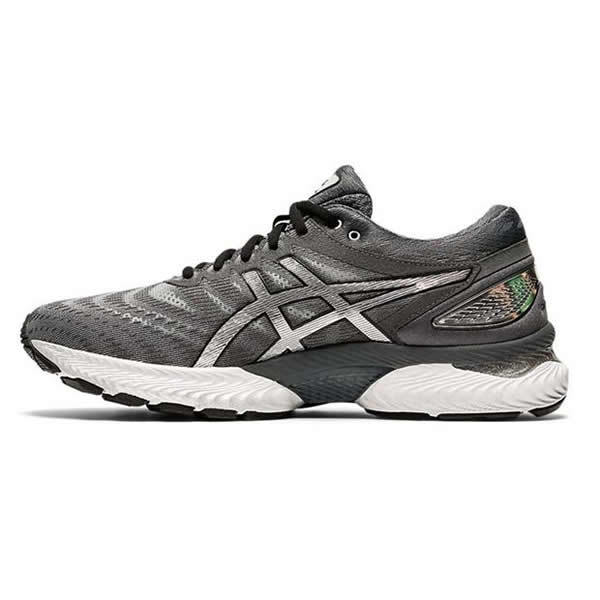 If you want a durable and well-cushioned running, Asics Gel is the runner-approved line of shoes. Nimbus uses the Flytefoam Propel Technology for its cushion.
It has impact guidance technology, so you are confident that your ankle and knee are well-supported
Engineered mesh upper for better breathability
Experience smoother stride with Nimbus. If you have been using an old pair of shoes, or worse, not running shoes for running, you will immediately feel the difference once you switch to Nimbus. AHAR™ outsole allows you to enjoy your shoes longer.
Check prices on Sports Direct
13. NEW BALANCE Fresh Foam Tempo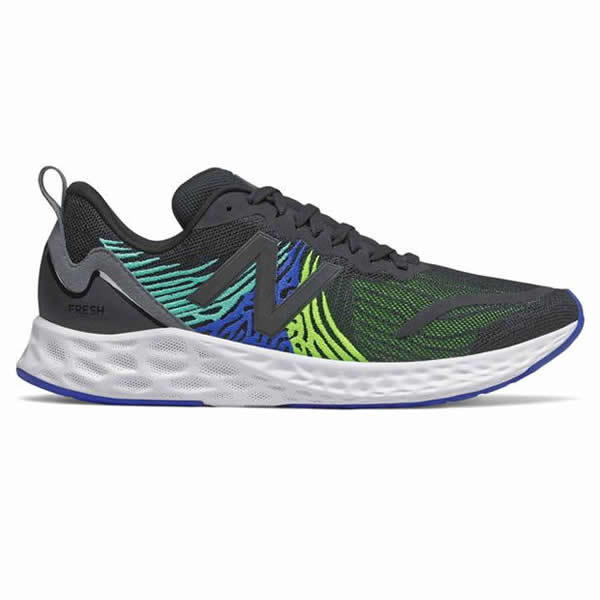 While New Balance has been releasing irresistible casual shoes lately, the brand can also compete in terms of their performance shoes series, including this Fresh Foam Tempo. For those who have tried the Tempo Zante, you will find this model to be a refreshing upgrade.
Lace-up closure for a more secured feel
Textile and mesh upper, soft and breathable
Fresh foam midsole cushion
The new Fresh Foam Tempo gives you a better ground feel, and you will notice your run to be smoother without having to worry about slipping inside your shoes because of the secured upper.
Check prices on Sports Direct
14. PUMA HYBRID Fuego evoKNIT For Men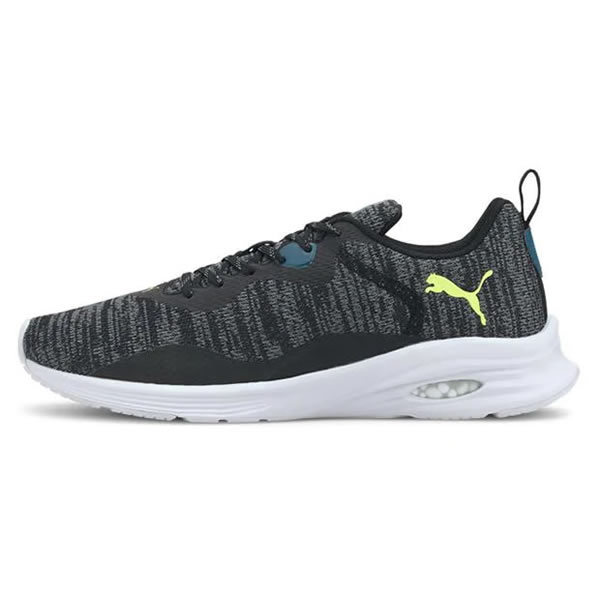 We're still not over the knitted sneakers trend, and Puma just never disappoints when it comes to combining trendy designs with topnotch performance. evoKNIT offers great value for money since you get two innovative midsoles in one pair.
Overlays to secure the heel
Rubber outsole for better grip
The hybrid midsole of Puma's Ignite foam and NRGY beads
Puma offers a great ergonomic fit with these knitted running shoes. You can be assured that your feet will stay secured and comfortable throughout the run.
Check prices on Sports Direct
15. ADIDAS 4D RUN 1.0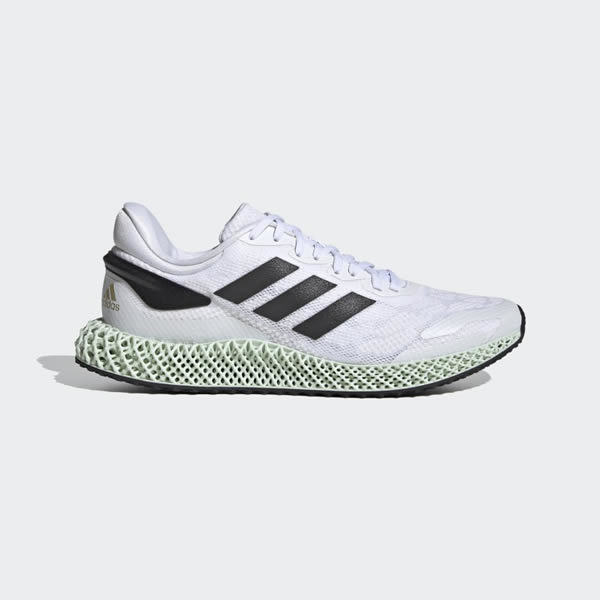 Complete your virtual runs this year with this Adidas 4D. This shoe is crafted based on data of athletes observed over 17 years. This ensures that the design is built to provide the most appropriate level of support and comfort to every runner.
Targeted cushioning and support
The single-layer mesh makes the shoes breathable making them comfortable shoes even for whole day use.
Digitally printed midsole – one of the latest innovations in sports products
Instead of simply providing thick cushioning, Adidas 4D can target which side of your foot needs more cushioning with every stride.
Check prices on Adidas
Importance of Choosing the One with Cushion
One of the common features of running shoes is their cushion technology. This is to ensure the least possible impact on your joints with every stride. Running is one of the most high-impact exercises, and while it is great for fitness, it can also pose risks to your feet. Without proper cushioning and support, you are more prone to injuries. Most of these you may not notice right away, but can happen gradually with every run not wearing the right shoes for you.
How do I choose the best model for Men?
If you are new to choosing running shoes, there are more things to consider other than its cushion. Every running shoe will feel soft and comfortable when you first fit them, but the crucial part will be during your actual run.
It's also important to ask for the shoes' responsiveness and flexibility. This means allowing your foot's natural shape to mould into the shoes over time while also helping propel your foot stride after stride. To find the perfect match, it is best to know your foot arch type first – Low arch, normal arch, and high arch. Your shoe specialist should be able to show you pairs that are specifically designed to work with your foot arch.
How to Find The Right Shoe Size?
Whether you are a novice just starting out or have been running for years, it is vital that you obtain a great fit when it comes to the shoes you will wear as you rack up the mileage. Not only is your comfort at stake, but having proper footwear can prevent the sort of injuries that can keep you on the sidelines for extended periods of time. However, not everyone knows how to get the fit the need.
It can be tempting to simply assume that the size you wear in street shoes is the same size you will need for running. However, there can be significant variations among different brands and even models of athletic shoes. You will want to know if your feet are unusually wide and what sort of arch you have. These are important factors in getting a perfect fit.
Because most people are not intimately familiar with the distinctions that characterize one maker of running shoes to the next, it really does pay to visit a speciality running shop where you can be fitted by a trained professional. The above tips also apply to women running shoes. Not only will you know you are getting the right shoe for the mode and manner in which you run, you will also be assured that the fit is on point.
Is It Better To Run In Flat Shoes?
To answer this question, let's go over a few of the benefits of running in flat shoes. They include:
One of the main benefits of running in flat shoes is the support you get from them. Running in these shoes is as close as you can get to running barefoot, which helps strengthens your foot's ligaments, muscles and tendons. In turn, you could become a better runner.
Another reason why it may be better to run in flat shoes is that they encourage your feet to land mid-foot when you run, instead of striking the ground with your heel. If you run long distances, then you definitely want to land mid-foot or forefoot. If you run with your heels striking the ground, then your strides won't be as good as they could be because you'll be losing a lot of forwarding momentum.
Finally, high-quality flat running shoes will result in various muscles becoming activated. This includes muscles in your lower legs and ankles. As those muscles become activated and become stronger, your balance will improve.
So, is it better to run in flat shoes? This really depends on the person who wears them. It's advisable to buy a pair of quality flat shoes, and try them out for yourself.
Our Best Recommendations in Malaysia
Click here for other fitness related articles.
Latest posts by Aaron Tan
(see all)
This article was brought to you by BestAdvisor.my
Disclaimer: This is the opinion of the writer or publication. We only recommend products or services that we have tested and tried ourselves or have done in-depth research with positive external reviews and find them to be useful for everyone. The products/services shown are available upon the publication date. The availability may change from time to time. If some of them are not available, please email us at [email protected]. Thank you!
Last Updated on