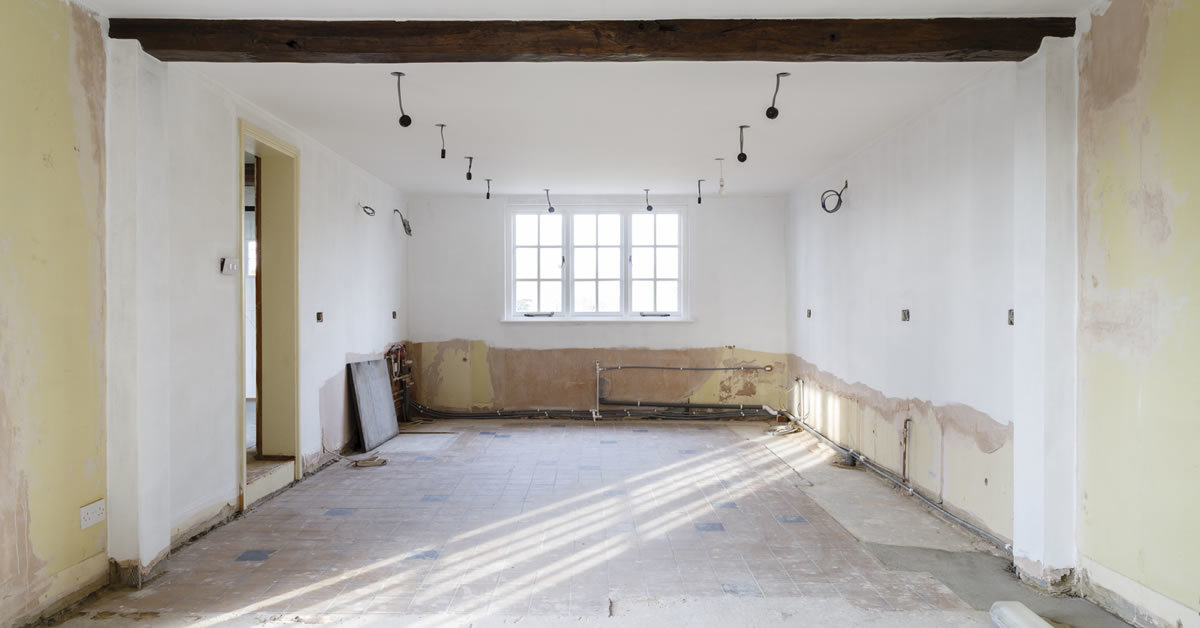 Are you looking for a renovation contractor in KL, Malaysia?
Getting the right renovation company to help you with your needs is not easy. We spent a couple of days to study and review the best renovation contractor in Kuala Lumpur to save your time.
We check each renovation contractor service firms on their reputation, service rating, reviews and customer satisfaction. Then, we made a comprehensive list of all the best renovation companies for your ready reference.
We also share the renovation service guide and frequently asked question from consumer like you.
Let's start with the top renovation companies now.
Top Renovation Contractors
#1 – JK Renovate
A distinctive combination of design and function is brought by Houz World to businesses and residences. We understand needing to refresh and revamp the outdated appearances of businesses and homes to make them look brand new once again.
Many Malaysian construction companies focus only on new construction projects and therefore do not have any time for renovation work. They charge lots of money if they do. That is why we established JK Renovate (which is managed by Houz World) in order to fill this gap in the industry to provide businesses and homes with renovation services that are affordable without having to compromise on quality.
Highlights:
Broad range of services
Experienced
Customer Reviews:
"I was very happy with our kitchen remodeling with JKRenovate. They addressed all the issues while they were working with us. Excellent customer service. Indeed, they're a professional company.", Halley Lesperance
"The renovation team did a really great job in my mom's home last week. They considered our needs and worked like professionals. I will definitely call them again when I need renovation work. Jorcelyn is very friendly and easy to deal with her during our discussion.", Larry John
#2 – LL Redefine Renovation & Design Sdn Bhd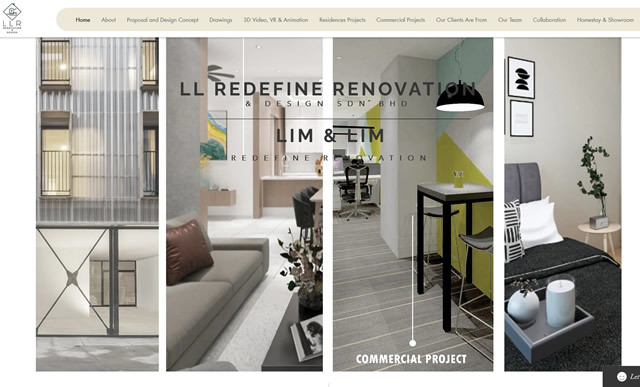 At LL Redefine Renovation & Design Sdn Bhd, they are passionate about helping their clients reinvent the spaces they inhabit to reflect their personalities and lifestyles. Whether you're looking to redecorate your home or launch a new business, their team of talented designers is equipped with the skills and experience needed to create stunning results.
Their unique approach combines exceptional design with pragmatic solutions that balance aesthetics with functionality. They believe that every project should be carefully crafted to meet the specific needs and budgetary constraints of our clients. With this in mind, They work closely with you from start to finish to ensure that you receive outstanding results that exceed your expectations.
With offices in Kuala Lumpur, LL Redefine Renovation & Design Sdn Bhd (also known as Lim & Lim Redefine Renovation) has been a trusted partner for clients across Malaysia.
Highlights:
Passionate about helping clients to reinvent their spaces
Exceptional design with pragmatic solutions
Close collaboration with clients to ensure they are happy with the results
#3 – LittleAnts Studio
At LittleAnts Studio, their mission is to provide affordable yet quality renovation services to homeowners in Malaysia. Their experienced contractors have a well-rounded skill set and decades of experience working on residential projects of all sizes and scopes.
They are committed to providing our customers with the best service and support throughout their renovation process. This includes a price guarantee that ensures you will receive the lowest quote from them and guaranteed quality workmanship that ensures your renovation project is done right the first time.
Additionally, they guarantee on-time delivery and always strive to keep our clients fully informed at every step along the way. With LittleAnts Studio, you can rest assured that your renovation project will be completed seamlessly and professionally.
Highlights:
Experienced contractors with a well-rounded skillset
Affordable yet quality renovation services
Guaranteed the lowest quote and quality workmanship
On-time delivery and always keeping clients fully informed
Best For: Interior Design Renovation Contractor
Website: https://littleants.my
Address: 813, Kondominium Petaling Indah Jalan 1C/149, Bandar Baru Petaling Kuala Lumpupr, 51000 Kuala Lumpur
Contact: +6017-369 2249
Email: [email protected]
#4 – YNL Builders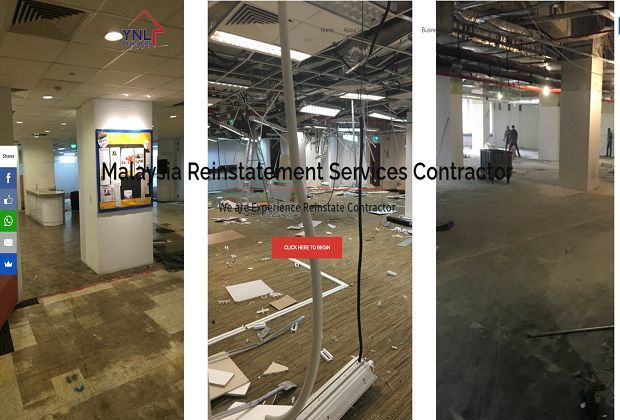 YNL Builders is a proud Malaysian-owned and operated construction manager and building contractor that was first established in 2008. The company has built a strong reputation as a reliable and trusted partner in the construction and building industry. They also have a reputation that they aim to enhance on each project they work on no matter what size it is – from building management and the provision of refurbishment, fit-out services on existing facilities to major construction projects.
Highlights:
Problem solving ability
Personalized service and follow up
Cooperative approach
Total Client Focus
#5 – Alpha Design & Construction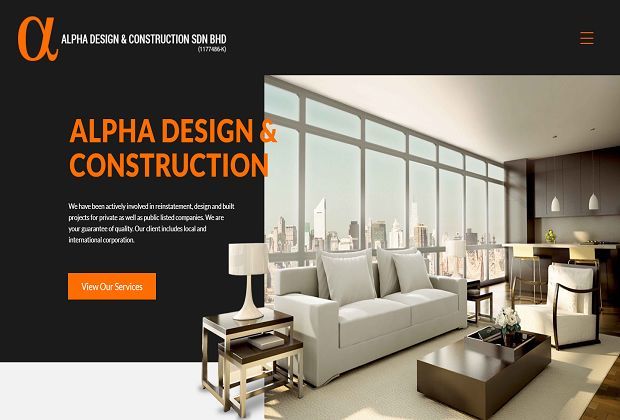 Alpha Design & Construction was established in November 2011 and has been very actively involved in renovation, building restoration, architectural design, and reinstatement services for both publicly listed and private companies. They have extensive expertise and experience to handle all of your remodelling requirements.
Highlights:
Leader in engineering and technologies for high rise buildings
Total office solutions
Reputable renovation contractor
#6 – Mthree Concepts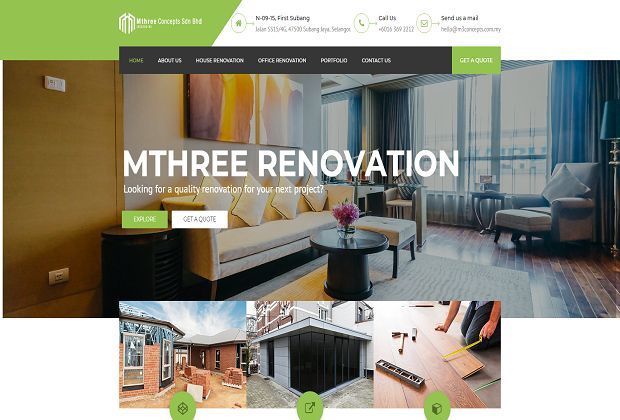 This company has specialized in office and home renovation works and interior design since 2013. The top thing they pursue is quality. They believe that each project has its very own story to tell. Their goal is to get your project started, build on your vision, and create reality from design through to construction.
Highlights:
Prominent Service provider
Expertise for all service
Comprehensive, customized, and personalized range of renovation services
#7 – Ng Design & Renovation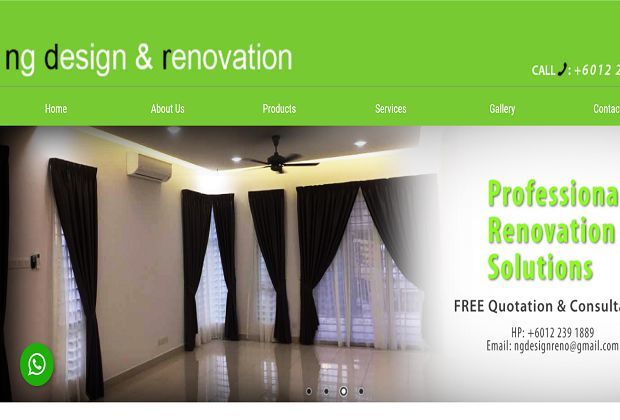 This company offers one-stop renovation services. The Ng Design & Renovation main office is in Klang, Selangor, Malaysia. The company always puts the needs of its clients first. From the moment of your first meeting with them, you will know that you are working with a firm that cares as much about your project as you do. The company promises to work closely with its clients in order to help them achieve their vision and make their dream home a reality.
Highlights:
Experienced professionals
Cares just as much about your project as you do
One-stop renovation services.
#8 – KYP Builders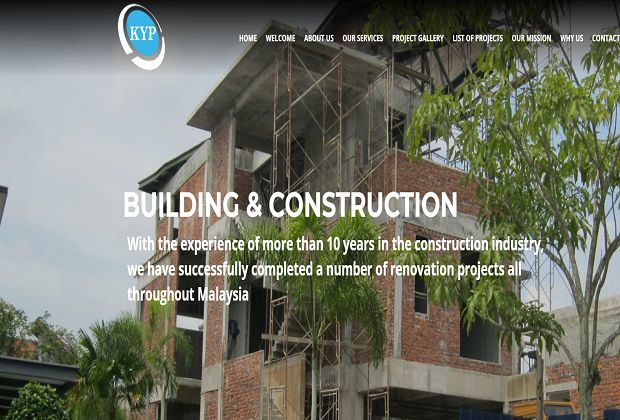 KYP Builders is one of the most reputable firms in Malaysia of Built-In Furniture, Renovation, Building Construction, and Project Management that aims to offer a one-stop solution and provides services to all types of designing, building, and construction services.
The company was established in 2009 and has become one of Kuala Lumpur's leading firms in terms of design and construction. They also offer house renovation and office renovation services in Klang Valley, Petaling Jaya. They have been able to build a leading reputation as a reliable and trusted partner in the construction and building industry and constantly strive to achieve all of their goals and wholeheartedly serve their customers and clients.
Highlights:
Amazing communication skills
Cooperative approach
Inclination towards integrity and professionalism
#9 – MQ Design Builder
This is the most recognized and best renovation company in Malaysia. They provide one-stop renovation services incorporating consultancy and interior design. They have successfully finished a number of different Malaysian renovation projects. That implies they have extensive experience in both industrial and commercial renovations, while still working on small projects as well, like retail shops and houses.
Highlights:
Customer Royalty
Established Online Presences
Latest Infrastructure And Equipment
Affordable Price
Do you have some other recommendations? Please share with us in the comments.
Popular video about house renovation
Renovation Contractor Guide & FAQs
What Are The Primary Steps To Take To Renovate a House?
If you are looking to get into renovations, you will want to be certain that you are doing so properly. Don't just jump into renovations without prepping yourself and your home. Here are a few things you should be doing if you are planning on making large-scale renovations.
Steps For Renovating Your Home:
1. Figure Out Your Budget
One of the main things you should be doing is figuring out your budget. You want to make sure your budget is in line with the renovations that you intend on making. You don't want to step into renovations that you cannot afford. Figure out how much money you are willing to spend on renovations and you should be able to put yourself in a good spot to renovate your home successfully.
2. Finding The Right Contractors
Once you have figured out a budget and come to terms with the renovations you will be making, you need to identify the right contractors to complete them. You need to do your due diligence when choosing. Try to find contractors that will be able to get the job done for the best price.
By using the tips above, you should be well on your way to finding the right contractors to complete the renovations you are looking to get done.
Is renovating a house worth it?
Many homeowners may wonder if renovating their home is worth it? The simple answer to that question is it all depends on the return of your renovation investment. Of course, you may want to do a renovation simply for your own pleasure. However, you should also consider the return on your investment when selling your home at a later date. Some renovations provide a better return on the original investment than others.
For example, many homes have an attic that is not being used for anything and therefore a homeowner may want to do an attic conversion. When you do an attic conversion, it can provide an extra bedroom or study and increase your living space without adding extra to the overall footprint of your home. The average cost to remodel an attic is approximately $50,000 with a possible future return of 84.3%.
On the other hand, an updated kitchen can provide you with up to a 100% return. A kitchen remodel is perhaps one of the most popular renovation projects for any homeowner. After all, the kitchen is the hub of most homes. Real estate agents claim that a remodeled kitchen will also help to sell homes faster.
Other popular remodeling jobs include new windows, garage doors, backyard deck additions, new siding, and so forth.
Things You Shouldn't Do When Renovate a Home
Are you looking to get your home renovate anytime soon? If so, you will need to be certain to avoid doing certain things. Here are some of the things you want to avoid doing while renovate.
Things You Shouldn't Do:
1. Have Unrealistic Expectations
When you are remodelling, you want to be certain you are going in with realistic expectations. Don't assume you're on one of those home remodelling television shows or else you'll never be satisfied.
2. Go In Without a Budget
If you go into your home remodelling job without a budget, you'll be in trouble. You need to go into your home remodelling job knowing how much you are willing to spend. This will help you in the long run when it comes to getting your home remodelled as well as possible.
3. Rush Things
You shouldn't be rushing yourself or contractors to finish the job as quickly as possible. Try to go into the process willing to wait for the job to be done the right way. You'll only make things worse if you rush them.
By following the tips above and avoiding making these mistakes, you should be able to have a successful home remodelling job.
Do I need an architect to renovate my house?
Most homeowners consider updating their home at some point, but are not sure how to start. Since there are many details involved in renovation projects, consulting an architect may be a good idea. Some small renovations that don't require plumbing or electrical work can be done by a homeowner with some construction experience. Any renovation projects that add square footage will require the help of a professional.
Home building contractors can likely help the homeowner create a plan that will work best for their needs. Contractors offer licensed professionals needed for the project as well as pulling and satisfying the necessary permits.
Is It Possible to Live In Your House While Renovating?
If you have plans to renovate your home, then you may be wondering if it would be possible to live in your home during that process? The answer to that question depends on the type of renovation you're doing on your home and how intensive it is.
For example, if you're simply renovating a few rooms but at least one or two the bedrooms and bathrooms are untouched, then you can likely stay in your home through the process. However, if all of the bedrooms and and bathrooms are being renovated, then you'll likely need to find somewhere else to stay until it is complete. Additionally, if you have small kids or any of your family members are sensitive to dust, then it would be best to find alternative accommodations.
Click here for other local services related articles.
Latest posts by Aaron Tan
(see all)
This article was brought to you by BestAdvisor.my
Disclaimer: This is the opinion of the writer or publication. We only recommend products or services that we have tested and tried ourselves or have done in-depth research with positive external reviews and find them to be useful for everyone. The products/services shown are available upon the publication date. The availability may change from time to time. If some of them are not available, please email us at [email protected]. Thank you!
Last Updated on