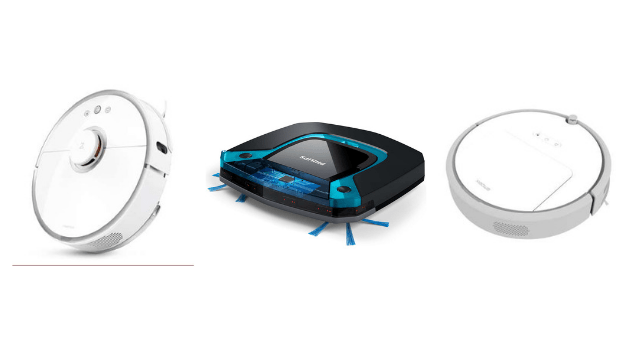 Robotic vacuum cleaners have revolutionized the way that people clean. Thanks to this technology, maintaining a clean home is easier than ever. Vacuum cleaners like these take care of all of the work so that you can focus on other things.
Although robotic devices like these are relatively new, many manufacturers have already gotten on board, making models of their own. Below, we take a closer look at seven of the leading robotic vacuums that are currently available.
1. Xiaomi's Roborock Robotic Vacuum S50/S51/S55/S5/S6
Everyone's favourite 
Xiaomi's Roborock vacuum provides a lot of power for cleaning. At the same time, however, the device itself is still easy to control. This vacuum is surprisingly affordable, given how well it cleans. To begin taking advantage of its cleaning power, try purchasing one for your own home right away.
Why buy this:
Excellent section strength
Easy to control with an app
Competitively priced
Check prices on Shopee
Check prices on Lazada
2. Corvan picaBot Pro+ AI series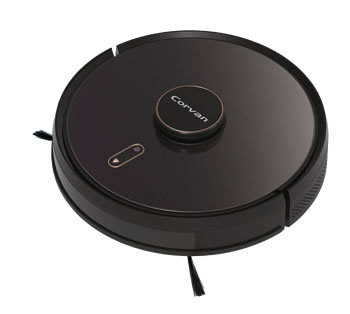 Best local support robotic vacuum cleaner
The newly launched picaBot AI Series robotic vacuum and mop is setting a new benchmark. It has the best mapping and navigation technology matched with a very impressive dirt pick up performance. As the pioneer robotic vacuum brand in Malaysia since 2007, Corvan has spent 6 years to develop this amazing autonomous LiDAR mapping floor cleaner for the oriental living style.
Established in year 2000, Corvan is the sole distributor of picaBot, a pioneer robotic vacuum brand in Malaysia since 2007. picaBot comes in 3 models; Lite+, Elite + and the flagship model Pro+.
Why buy this:
The Best Navigation
Excellent dirt removal
Effective Mopping and Disinfecting
Cleans The Largest Area in 1 Charge
Highly Customisable App Control
Extra Long Twin Side Brush
3-stage HEPA filtration system
Voice prompt
Reliability and Durability
Strong Local Support
Check prices on Lazada
3. The GT200 Robotic Vacuum Cleaner From DIBEA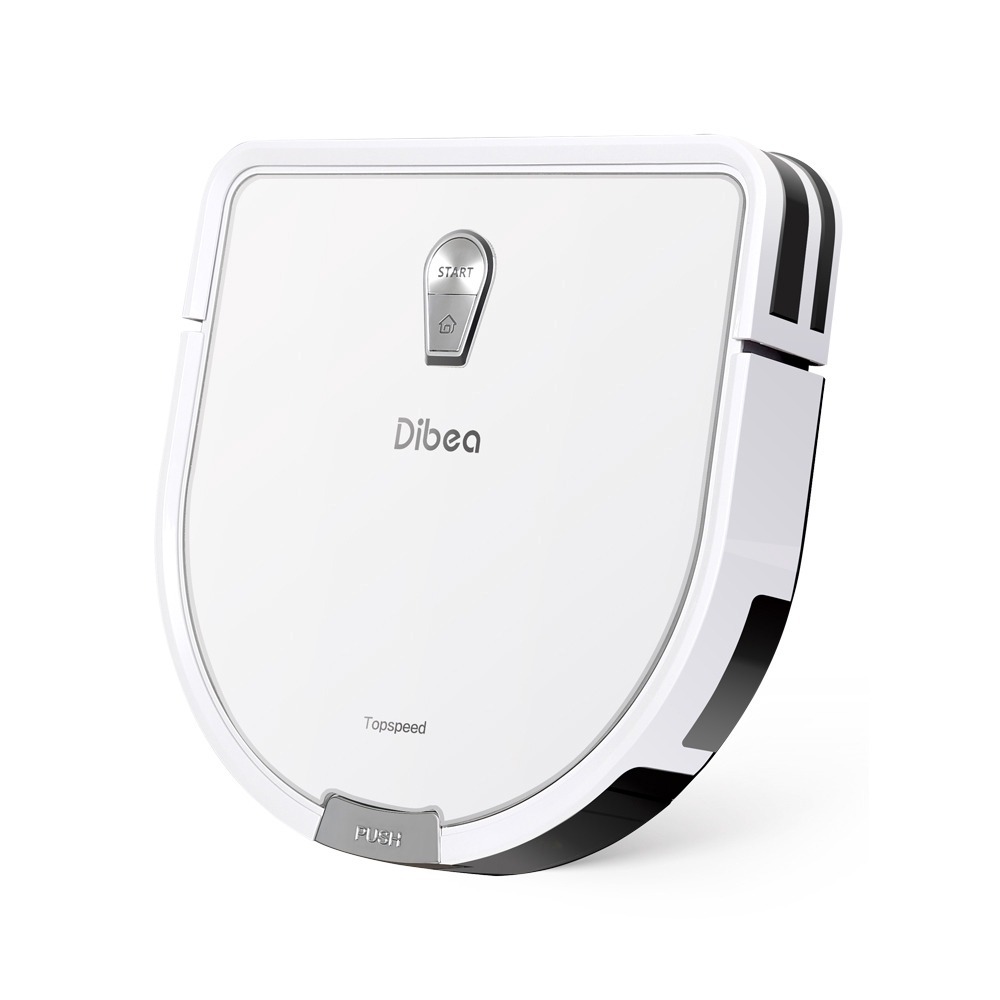 Best robotic vacuum with sleek & compact design
Featuring a compact design, the GT200 vacuum cleaner from DIBEA does an excellent job of getting into tight spaces. It is especially good at cleaning under furniture like sofas and beds. Although this vacuum doesn't have a lot of extra bells and whistles, its small size makes it an excellent choice for cleaning underneath furniture.
Why buy this: 
Sleek, compact styling
Quiet to operate
Inexpensive
A robotic design for hands-off cleaning
To ensure that every corner of your house is clean, consider buying DIBEA's GT200 vacuum today.
Check prices on Shopee
Check prices on Lazada
4. The Deebot DN79T Robotic Vacuum From ECOVACS
Best value of money
This is the robotic vacuum that you have been waiting for. Consumers in Malaysia can take advantage of this excellent robotic vacuum cleaner today. Don't miss your chance to get the current Deebot vacuum from ECOVACS at an affordable price. It has some incredible features.
Why buy this:
Excellent navigational accuracy
A variety of control settings
Capable of cleaning any type of flooring
Check prices on Shopee
Check prices on Lazada
5. The D500-B Robotic Vacuum from Dibea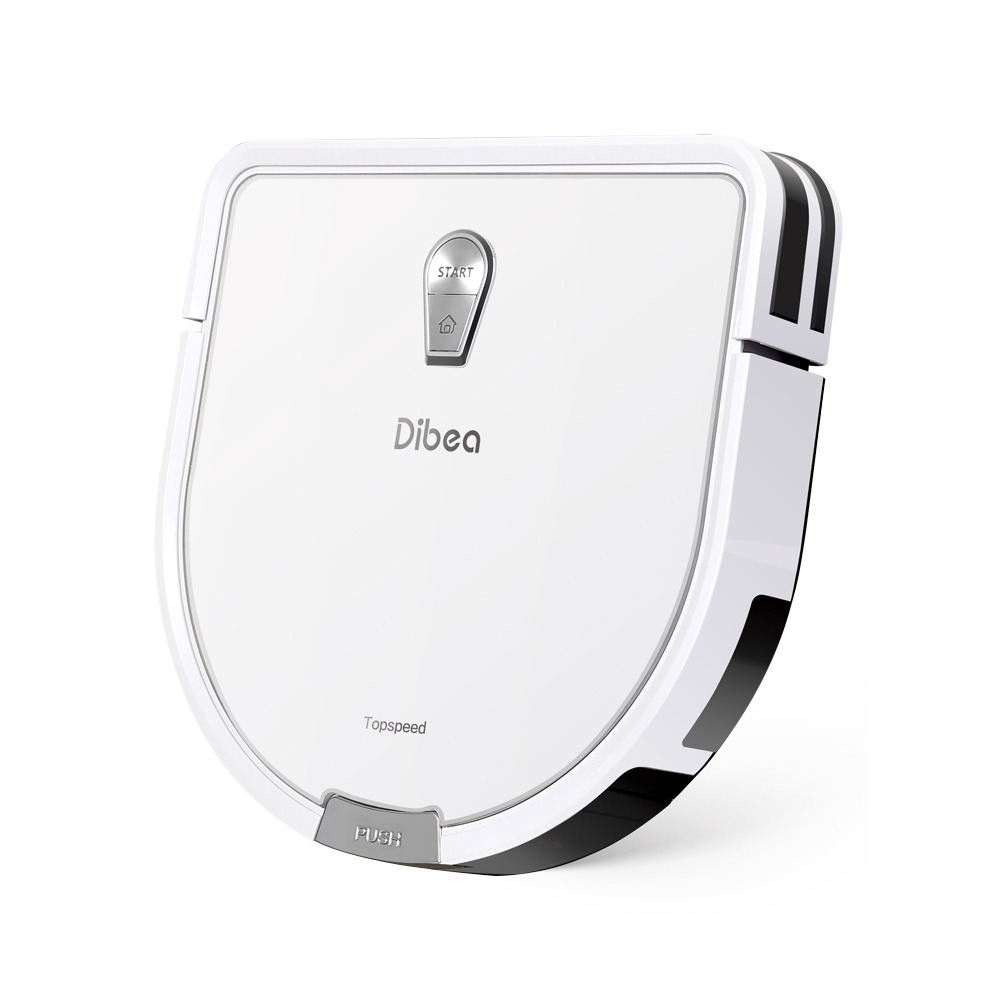 Quiet robotic vacuum for family with baby
The D500-B vacuum from Dibea is one of the most popular currently available. It is excellent for apartments or other small spaces. Instead of tackling the backbreaking work of cleaning on your own, why not enlist the help of a robotic vacuum? These models from DIBEA are available today at a discount, making them an excellent option.
Why buy this:
Multiple setting options available
Makes very little noise
Reasonably priced
Check prices on Shopee
Check prices on Lazada
6. The SmartPro Easy Robot Vacuum From Philips
The smartest robotic vacuum cleaner for messy house
The best robotic vacuums currently available feature smart operation. The SmartPro robot vacuum cleaner from Philips is the company's most recent addition to their line of robotic vacuums.
Why buy this:
Integrated smart technology for managing the controls
Long battery life
Excellent cleaning capabilities due to its strong suction
You can learn more about this vacuum from Philips here.
Check prices on Shopee
Check prices on Lazada
7. The MI Robot Vacuum From Xiaomi Featuring 1600 Pa Of Suction Power
Mi Robot for Xiaomi Family Fans
Instead of spending all of your time cleanings, leave the hard work to the Mi Robot from Xiaomi. This vacuum has an excellent track record when it comes to performance. It has received glowing reviews from many customers throughout the world since its initial introduction.
Why buy this:
A powerful 1600 PA motor
Operates automatically
Accurate controls for navigation
Excellent compatibility with other devices
Don't wait to give this vacuum from Xiaomi a try. If you purchase it today, you definitely will be happy with your choice.
Check prices on Shopee
Check prices on Lazada
8.Xiaomi's Roborock Mijia Gen3 Vacuum Cleaner – S6/S60/S65
Robotic vacuum cleaner with long battery life
Xiaomi's Roborock S6 vacuum series has a lot of advanced features packed into a compact design. Thanks to its reasonable price, this model makes it easy for anyone to afford a robotic vacuum cleaner. Take the hard work out of cleaning today by purchasing one of your own.
Why buy this:
Long battery life
A lot of power packed into a small motor
A wide range of settings for cleaning
Excellent tech support
Check prices on Shopee
Check prices on Lazada
The Benefits Of Robotic Vacuum Cleaners
Cleaning your home by hand takes a lot of time. Devices like robotic vacuum cleaners take the hard work out of cleaning, freeing up more of your time to spend on things that you enjoy. Thanks to their intuitive design, vacuums like these can be used by anyone, regardless of their mobility level or previous experience with technology.
Most modern robotic vacuums are capable of cleaning any type of flooring. They charge themselves and rely on electronic navigation to make their way through space. They incorporate advanced features like smart cleaning and virtual mapping. Homeowners can schedule them to run as often as they would like.
The primary advantage of the robotic vacuum cleaner compare to a typical vacuum cleaner is that they simplify the cleaning process. Most models are sleek and compact, allowing them to get into tight spaces.
Related Searches:
Best robot vacuum cleaner Malaysia, robot vacuum cleaner review Malaysia, best robot vacuum Malaysia, xiaomi vacuum robot Malaysia, robot cleaner Malaysia
Tips For Choosing The Right Vacuum Cleaner
When deciding which robotic vacuum to buy, you need to think about the specific features you want as well as the type of flooring that you have in your home. That way, you can purchase a vacuum that is capable of cleaning all of the floors in your space.
Budgetary concerns also need to be taken into account. Decide how much you can spend ahead of time and then look for the nicest model that fits within your price range. Ideally, you should choose one that has an app that allows you to control it. Other factors to consider include customer reviews and the length of time the vacuum can operate before it needs to be recharged.
All of the models that we highlighted above are excellent choices since they have a lot of the features that make robotic vacuum cleaners so beneficial. If you are ready to put this technology to work in your own home, any of the vacuums listed above would be a great choice.
Learn more about the products that we recommend most here:
FAQs
What are popular brands of robotic Vacuum cleaners?
Some of the popular brands of robotic vacuum cleaners are Dibea, Xiaomi, Deebot, and Philips
Why should I buy a robotic vacuum cleaner? ❔
Robotic vacuum cleaners allows you to have more time for yourself. They are also capable of cleaning any type of flooring
How much does a robotic vacuum cleaner cost? 😃
Depending on the model and brand, the price can cost from 600 – 2,000 RM
You might be interested in these articles:
Click here for other home appliances related articles.
Latest posts by Aaron Tan
(see all)
This article was brought to you by BestAdvisor.my
Disclaimer: This is the opinion of the writer or publication. We only recommend products or services that we have tested and tried ourselves or have done in-depth research with positive external reviews and find them to be useful for everyone. The products/services shown are available upon the publication date. The availability may change from time to time. If some of them are not available, please email us at [email protected] Thank you!