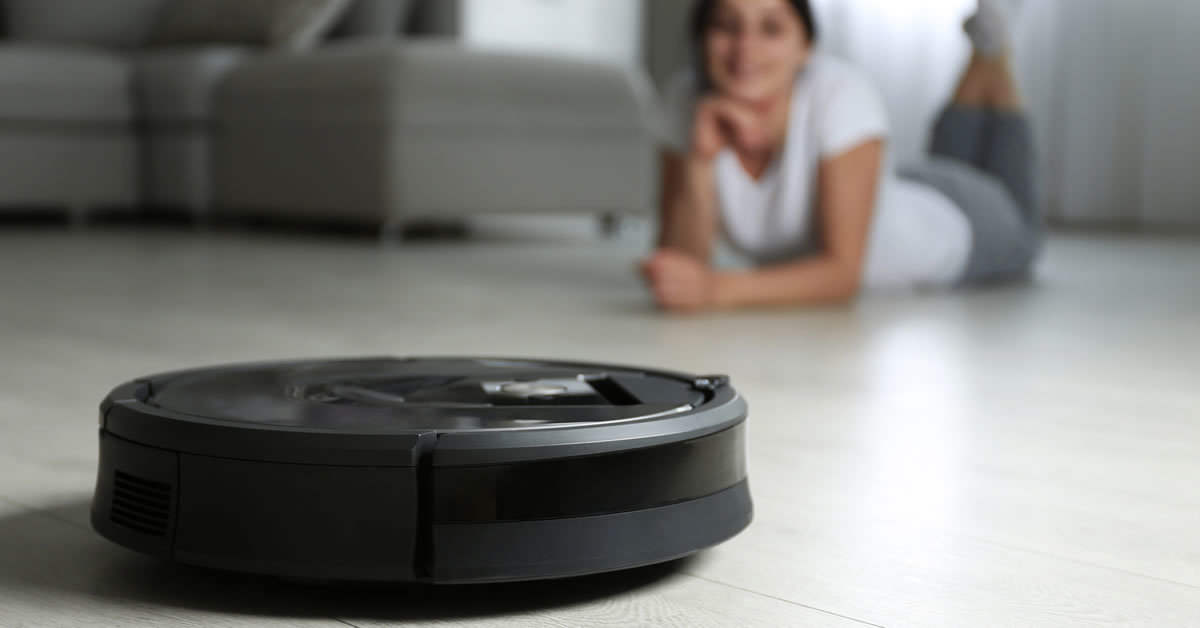 Robotic vacuum cleaners have revolutionized the way that people clean. Thanks to this technology, maintaining a clean home is easier than ever. Robot vacuum cleaners like these take care of all of the work so that you can focus on other things.
Although robotic devices like these are relatively new, many manufacturers have already gotten on board, making models of their own. Below, we take a closer look at seven of the leading robot vacuums that are currently available.
Table of Contents
Comparison Table

The Top 5 Benefits Of A Robotic Vacuum Cleaner
The Ultimate Robot Vacuum Cleaners Buying Guide
FAQs
Our Comparison Table
10 Best Robotic Vacuum Cleaners in Malaysia
1. VIOMI Alpha 2 Pro Robotic Vacuum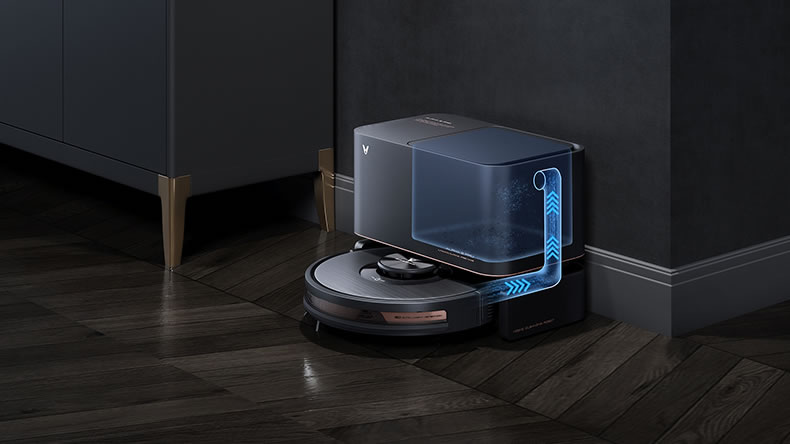 Best of All
Looking for a top-of-the-line robot vacuum that can take your home cleaning to the next level? Check out the Viomi Alpha 2 Pro Robot Vacuum Cleaner. This powerful little machine is ideal for homes with pets or children, as it features superior 4000Pa suction and a 3-in-1 system that can sweep, mop, and vacuum your floors all at once.
It also comes with horizontal and vertical anti-collision tech, so you can rest assured that your furniture and belongings will be safe as it operates. Plus, with a high-precision AI laser scanning and mapping system, this vacuum will quickly and easily map out your home for more efficient cleaning.
The horizontal anti-collision technology ensures that your items are safe from scratches or damage. In contrast, the vertical anti-collision system keeps the vacuum cleaner from bumping into furniture or obstacles.
And if that wasn't enough, it also features a triple filtering system to release fresh air into your home and an auto carpet boost mode that ensures deep dirt and debris are removed from even the most hidden areas of your carpets.
With a massive 5200mAh battery, the Viomi Alpha 2 Pro can easily clean an area of up to 420m² and includes a 60% shortened air duct to prevent residue build-up.
Pros:
Superior 4000Pa suction
3-in-1 system that can sweep, mop, and vacuum your floors all at once
Horizontal and vertical anti-collision tech
High-precision AI laser scanning and mapping system
Triple filtering system
Auto carpet boost mode
Cons:
Not cheap compared to other robotic vacuums on the market
So why wait? Get the Viomi Alpha 2 Pro today and see what you've missed.
Check prices on Shopee
2. Xiaomi 1C Droid MOP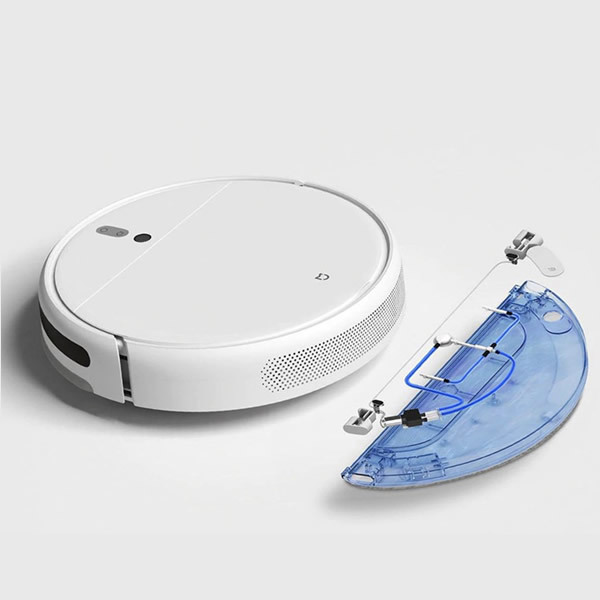 Robot vacuum with powerful suction
Xiaomi has significantly improved its cleaning modes. This offers one of the best suction power among all the robot vacuums that the brand has released. At 2500 Pa suction power, this is the best choice for high-traffic areas of your house.
Another big plus is the ability to be easily programmed that makes this robot vacuum ideal for everyday use. The mop mode also supports that function perfectly. If you want, you can let the kid play with it too since it doesn't cause any harm if it hits someone (although no guarantees on stains).
We recommend Xiaomi's 1C Droid MOP especially for large homes or houses with pets and kids alike. You will get plenty of value from this device because there are many unique modes included like mopping and spot cleaning.
Pros:
Adapts to different types of surfaces and environment
At Only 8.2 cm, this robot vacuum can reach tight spaces like under your sofa or bed
Charges automatically
Can work well with rails, carpets, and steps
Cons:
The battery needs improvement given all the features included in this model
Smaller dust bin means you may need to clean your vacuum more often
Check prices on Lazada
Check prices on Shopee
3. The D500-B from Dibea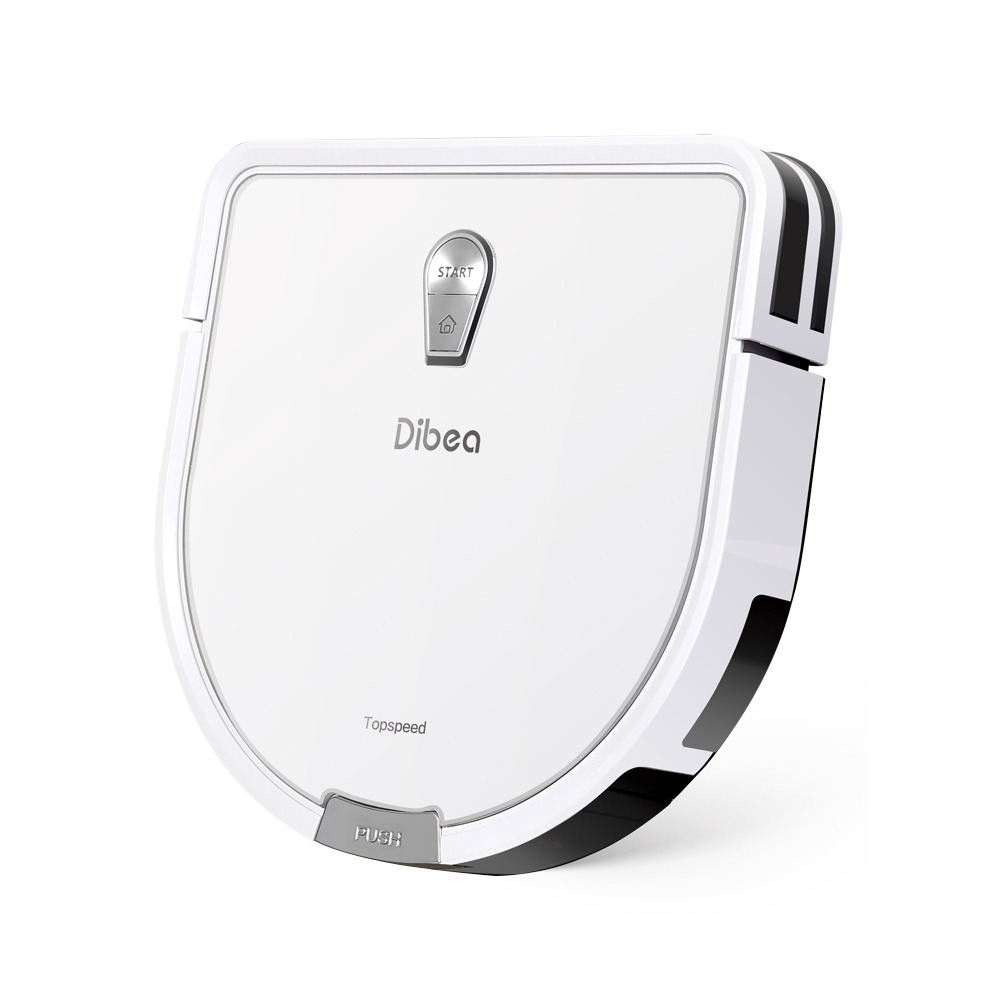 Best budget pick
The D500-B vacuum from Dibea is one of the most popular currently available. It is excellent for apartments or other small spaces. Instead of tackling the backbreaking work of cleaning on your own, why not enlist the help of a robot vacuum? These models from DIBEA are available today at a discount, making them an excellent option.
That's not all though; this vacuum also comes with five different cleaning modes (Auto, Zigzag, Plan, Edge, and Spot Mode) for a truly customized clean. Plus it automatically recharges when needed so you don't have to worry about a thing!
Pros:
Multiple setting options available
Makes very little noise
Reasonably priced
Cons:
This can get stuck in rugs and carpets, although this issue can be easily fixed with the right setting.
Mop function could use a bit of improvement.
Check prices on Shopee
Check prices on Lazada
4. The GT200 – DIBEA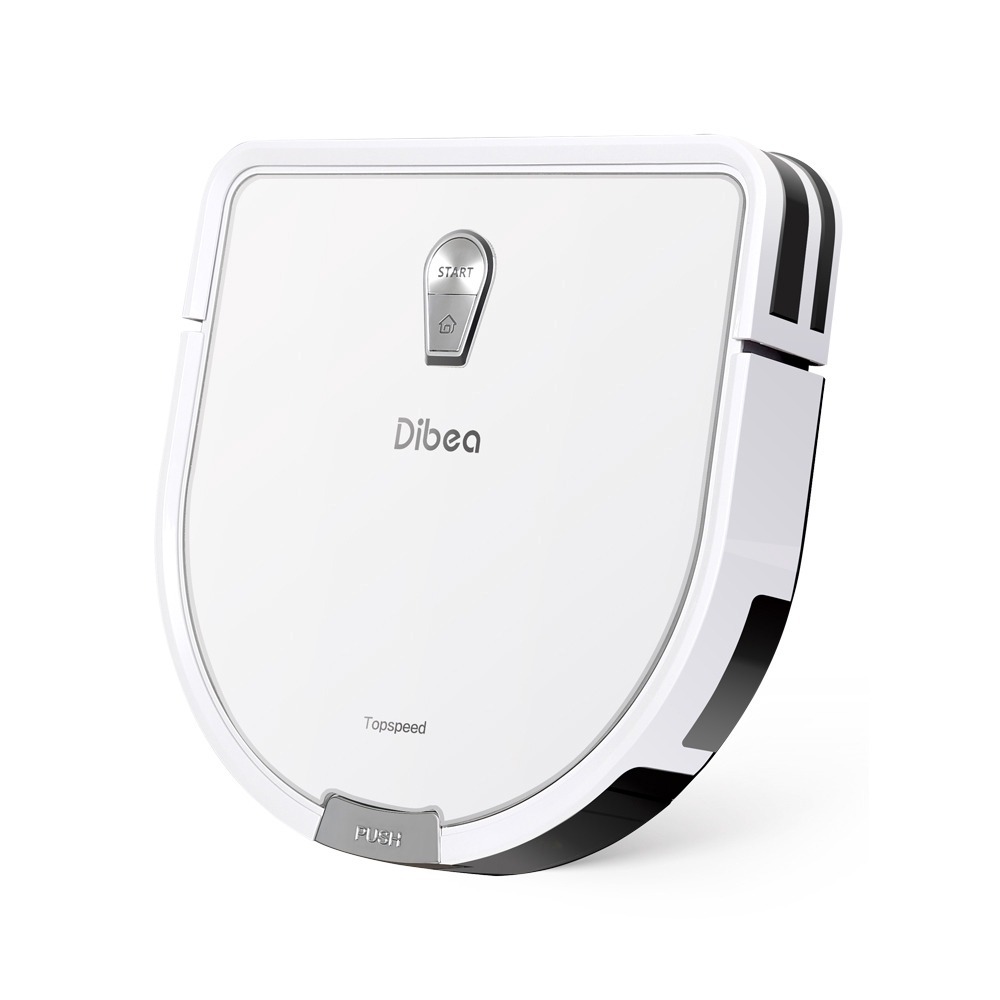 Best compact design
Featuring a compact design, the GT200 robot vacuum from DIBEA does an excellent job of getting into tight spaces. It is especially good at cleaning under furniture like sofas and beds. The GT200 robot vacuum cleaner from DIBEA is a budget-friendly model that offers users everything they need for fast, efficient cleaning. When it comes to vacuuming your floors, this is one of the most affordable options available today.
Pros:
Sleek, compact styling
Quiet to operate
Inexpensive
A robotic design for hands-off cleaning
Cons:
Bulkier than other robotic vacuum cleaners
Not necessarily the quietest operating vacuum cleaner
To ensure that every corner of your house is clean, consider buying DIBEA's GT200 vacuum today.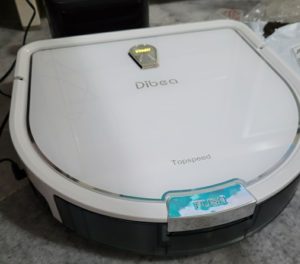 Check prices on Shopee
Check prices on Lazada
5. iRobot Roomba S9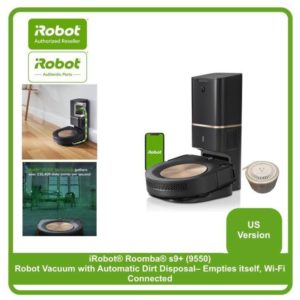 Best high-end option
The smartest, most connected vacuum ever! Whether you have carpets or hard floors, this little robot can get the job done. And if you have pets, don't worry – the S9 has your back. It traps molds, pollen, hair, and dust mite allergens so you can breathe easy.
The S9 is also compatible with Alexa and Google Assistant, making it easy to control with just your voice. Plus, the built in HEPA filter traps mold spores, pollen, pet hair, and dust mite allergens to help keep your home healthy and clean.
Pros:
2x better equipped than previous models
Advanced sensors that allow it to adjust the way of cleaning depending on the type of floor it is working on
A single charge of an empty tank can last for about two hours
Cons:
Needs a mop or wet wipes to clean upholstery or spills on the floor first for more thorough result
Expensive than most similar products
Check prices on Shopee
Check prices on Lazada
6. Roborock S7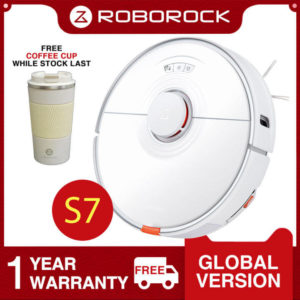 Best of 2022
The Roborock S7 is a second generation model and comes with enhanced features like:
GPS: maps the room while cleaning and calculates the most efficient path to clean without missing spots. It also remembers where it's been if you need to interrupt its cleaning cycle.
Sensor Fusion Technology: combines laser, ultrasound, and camera sensors for better navigation. The result? An ultra-careful robot that avoids bumping into objects or falling down stairs at all costs.
Intelligent Battery: this model can run up to 2 hours on a single charge when cleaning an entire floor of a home. You'll get several cycles out of a full charge, too! And if your Roomba starts getting low on power, it can return to the dock to recharge until it's ready for more cleaning.
Pros:
Large dustbin capacity means you won't have to empty it often
The battery life can last up to 120 minutes when fully charged, or several cycles if the device is running low on power
Cons:
When used in Max Mode, requires several hours of charge time before it can clean again; this may not be suitable for users with large spaces that need cleaning every day
Check prices on Shopee
Check prices on Lazada
7. Ecovacs Deebot T9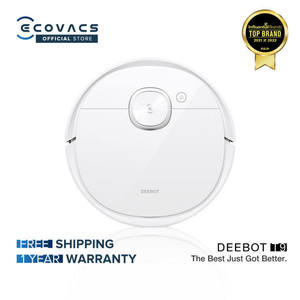 Best suction power
Are you looking for a robot vacuum that has amazing suction power? Meet the Ecovacs Deebot T9! This powerful little robot can clean your floors quickly and easily, thanks to its 3000pa of suction. Plus, it comes with a built-in air freshener to keep your home smelling great. And if it encounters an obstacle while cleaning, the Obstacle Detection Technology will help it navigate around furniture and other obstacles.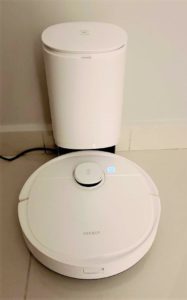 Pros:
Has a built-in air freshener for a fresh, clean home
Features a powerful suction power of 3000pa
Superb battery life compared to other models in its price range; can last up to 120 minutes when fully charged
Cons:
Not suitable for pet owners given the lack of a water tank and strong suction power that may cause a mess on carpets with pet hair stuck in it.
Check prices on Shopee
Check prices on Lazada
8. Xiaomi Mi Global Version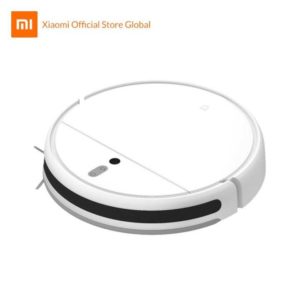 Best value for money
This futuristic appliance has a smart path planning system that ensures efficient and thorough cleaning. Its slim body makes it easy to maneuver around furniture and tight spaces, while its auto-recharge and resume function means it can keep going even when it needs a break.
And with its super high suction power and long cleaning duration, this robot vacuum can take care of even the dirtiest floors. Plus, you can control it remotely via the Mi Home Mobile App for added convenience.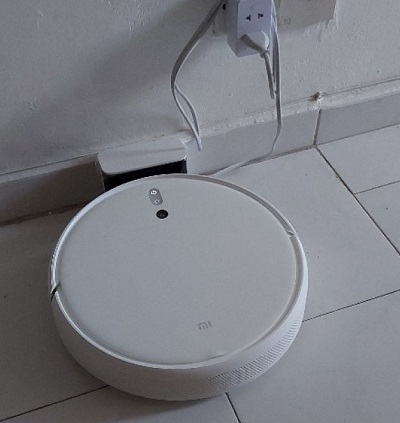 Pros:
Has a slim and sleek design so you won't have any trouble getting it to fit under your furniture;
the 360 degree edge sensor allows this robot vacuum to clean along edges and corners without leaving debris behind
Can run for as long as 2 hours when fully charged, or several cycles if the battery is running low
Cons:
Some users reported that the MiApp is still not that intuitive.
Check prices on Shopee
Check prices on Lazada
9. Klinsmann KRV310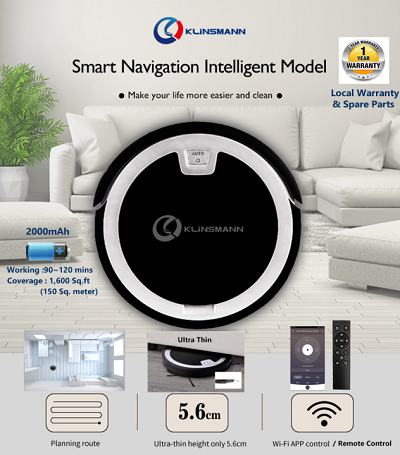 Cheap Option
Looking for a robot vacuum that's affordable and comes with some cool features? Look no further than the Klinsmann KRV310! This little guy is perfect for anyone on a budget – it's one of the cheapest vacuums in the market, but still has tons of features. It comes with a brushless DC motor for low noise levels (below 55 dB), as well as an 1800 pa suction power.
Plus, it can function as either a vacuum or a wet mop, making it super versatile. And if that's not enough, it also comes with a remote control so you can program it however you want.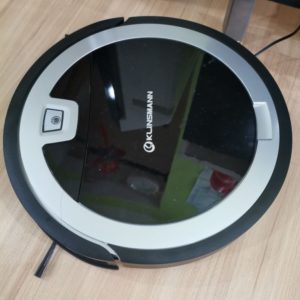 Pros:
Cheap and affordable
Has a slim design that can fit under most furniture;
The low profile allows it to clean along edges and corners more effectively
Cons:
Requires 2 hours of charge time before it can fully function again
Check prices on Lazada
10. ECOVACS Deebot U2PRO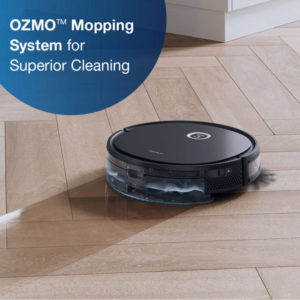 Best for homes with pets
The ECOVACS DEEBOT U2PRO has some seriously suction power (1600 watts, to be exact), so it can handle even the peskiest of pests. But that's not all – this robot vacuum also comes with some pretty sweet features, like HEPA filtration and Max+ mode for powerful cleaning. Plus, the OZMO™ mopping technology helps keep your floors clean and streak-free.
Finally, the hard floor mode is perfect for delicate surfaces, while the pet care kit ensures your furry friends stay clean, too.
Pros:
Comes with a powerful 1600 watt suction power that can pick up even the heaviest of debris and dirt
HEPA filtration to reduce household allergens and other pollutants,
Cons:
Not suitable for homes with lots of carpets due to limitations of wet mopping feature (cannot be used on carpeted surfaces)
Check prices on Shopee
Check prices on Lazada
The Top 5 Benefits Of A Robotic Vacuum Cleaner
A robotic vacuum is a fantastic investment for anyone looking to save money and have a cleaner house. The best part is several different types of robotic vacuums on the market that will suit your needs. Below, we will go over the top five benefits of owning a robotic vacuum.
Save Time
The time it takes to vacuum your house can be very minimal. This is due to the fact that you can set a time limit for your robot to vacuum your house. There is no need to pause your game to get the vacuum in working order. All you need to do is pick the vacuum up, turn it on and go about your day. The robot vacuum can be programmed with specific cleaning zones to clean your home, and spills and crumbs are picked up. Make cleaning easier A lot of us don't have the time to clean the house on our own.
Save Money
Keeping your house clean isn't cheap. It costs a lot of money to hire a cleaning service or a home care assistant to come to clean your home once a week. A robotic vacuum will not only save you money in the long run, but also you will always have a cleaner house. The cost of a full-size robot vacuum in Malaysia is as low as RM500. Robotic vacuum cleaners aren't just for those who have large houses with lots of floors, but they can also be used to help keep your small house or one level flat tidy—no need to buy separate attachments for cleaning carpets and hardwood floors.
Clean More Than Just Floors
While many robotic vacuum cleaners only do a mediocre job at cleaning, others have a variety of different capabilities, which makes them ideal for people who do a lot of cleaning in a variety of different rooms. The majority of robot vacuums do just one thing, which is to clean your floors. However, some of the most popular ones also vacuum up debris in your rugs and carpets, making them great for people who clean their homes often and don't have time to do it manually. It's easy to see why the top models in the market cost thousands. These are not just vacuums; they are fully functioning vacuum cleaners!
Vacuuming is Easier
So many people find vacuuming to be a daunting and very annoying process. It is a task that most people dislike doing, and with a robotic vacuum, you can stop doing it. If you have pets that shed, cleaning up your home's floors is an extremely frustrating task, and a robotic vacuum can eliminate all of that. With a robotic vacuum, you don't have to worry about using a wet or a dry mop or cleaning rugs.
Safe For Your Home
Robotic vacuums are programmed to clean safely around the house. They will not get stuck, break down, or harm your flooring. Here are some other benefits of a robot vacuum: Easily navigates and avoid obstacles. It keeps up with the messes. It does not make your floor slippery and oily.
The Ultimate Buying Guide
Robots are pretty advanced these days, so you'll need to go a little bit beyond a basic dust-busting machine to get a robot vacuum that'll be truly effective. Not all vacuums have the same features. It's a good idea to go for a model that has as many features as possible, so you can make sure it's the best for your needs. Here are the key features you should look for in a robotic vacuum cleaner.
Size and shape of the robot vacuum
The size and shape of a robot vacuum are equally as important as the technology. You want a lightweight and easy to manoeuvre robot vacuum, but you also don't want a toy scurries around on its side. Robot vacuums are a good starting point and can be a good fit for many people. However, if you have a pet, you may not want to get a full-sized robot vacuum. Pet hair can accumulate very quickly, especially if your furry friend doesn't follow their owner's cleaning instructions. This might not be the best choice if you want to spend your time with your pets rather than cleaning up after them.
Price
Another important factor when choosing a robot vacuum is price. The average price range is RM600 – RM2000. If you're a diehard bargain hunter, you could go as low as RM500, but you'll likely find higher prices if you go for a robot vacuum that's sold in the new, "high-end" category. Some robot vacuums are outfitted with motion sensors, which allows them to roam the house and clean anything in its cleaning path. Some robots are specialized in one type of cleaning job, while others are capable of handling an entire floor plans at once. For example, a robot that's well-suited to mopping needs a mopping robot as well. The best choice for you will likely come down to your budget and your cleaning style.
Vacuum power
The robot vacuum on the market comes with different amounts of suction power. This is done by attaching different accessories to the robot vacuum. The more accessories you attach to the vacuum cleaner, the more suction it has. You should choose a robot vacuum with the highest suction rating. If you have pets, you can find vacuum cleaners that have filters that automatically remove pet hair. In other words, these robots can clean your house as well as a regular vacuum cleaner.
Robotic features
Some vacuum cleaners, like the iRobot Roomba 980, can manoeuvre around the house and even go as far as having different modes, depending on the task at hand. These robots can clean all parts of your home that a regular vacuum might not be able to reach. For instance, a robot vacuum will be able to clean the rugs on the stairs and possibly even under your beds. They're designed to go back and forth while efficiently picking up dirt. However, all robots have similar features and capabilities. Most allow you to operate it remotely and have a voice commands such as Amazon Alexa and Google assistant. Some even have cameras so that you can check in on the vacuum cleaning from afar. It's important to think of the tools you need to control and keep track of your vacuum cleaner.
Read more about the things to keep in mind in buying a robot vacuum here!
Conclusion
The right robot vacuum will make your life so much easier. These models are great options for people who want an efficient and reliable vacuum for their home but don't want to spend too much time or money on a product that might not be a perfect fit.
All of the models that we highlighted above are excellent choices since they have a lot of the features that make robotic vacuum cleaners so beneficial. If you are ready to put this technology to work in your own home, any of the vacuums listed above would be a great choice.
Check out our best picks in Malaysia:
FAQs
What are popular brands of robot vacuums?
Some of the popular brands of robot vacuums are Dibea, Xiaomi, Deebot, and Philips
Why should I buy a robot vacuums cleaner? ❔
Robot vacuums allow you to have more time for yourself. They are also capable of cleaning any type of flooring
How much does a robot vacuum cost? 😃
Depending on the model and brand, the price can cost from 600 – 2,000 RM
Click here for other home appliances related articles.
Latest posts by Aaron Tan
(see all)
This article was brought to you by BestAdvisor.my
Disclaimer: This is the opinion of the writer or publication. We only recommend products or services that we have tested and tried ourselves or have done in-depth research with positive external reviews and find them to be useful for everyone. The products/services shown are available upon the publication date. The availability may change from time to time. If some of them are not available, please email us at [email protected]. Thank you!
Last Updated on