Why Get a Folding Bike?
There are currently so many innovations and one of these innovations is a folding bike. If you are second-guessing if you would want a folding bike, then this blog is for you! Even though folding bikes are still newly emerging, there are already multiple options for you. To ensure that folding bikes are the perfect choice for you, read ahead.
What are folding bikes?
A folding bike is exactly what it sounds like: a bike that folds up. They're intended to be a space-saving alternative for commuters and urban riders who are limited by space.
Folding bikes exist in a variety of forms and sizes, with single-speed and geared choices available, as well as simple suspension systems on some models. They're quirky, and both folding bike aficionados and manufacturers have embraced this "fun factor"—you can find a wide selection of colour schemes and extras to make your folding bike as unique as you'd want.
Storage and Portability:
This is the biggest advantage of folding bikes. From its name "folding", this doesn't need a big space in order to be efficiently stored. Most folding bikes can be folded so compactly that they can be easily stored at your pace and even in closets. When folded, you can take it with you wherever like inside an elevator, as for example as well, you have to go somewhere further you can carry this around inside the train or bus without causing trouble for you and the other commuters. It has such a small footprint that it won't be noticed in situations where ordinary bikes are prohibited.
Commuting:
If your workplace is just close, but not close enough for a walk then a folding bike is very favourable. Although yes, a regular bike would still be good, however, a folding bike is a great option as it can be kept safer once you get to your workplace and if you have a bigger workplace, you can even take it inside the office with you after folding it compactly.
Perfect For Beginners:
If you are just starting to get into biking then getting a folding bike would be a good idea. They can be cheaper compared to regular bicycles, which would be a better starter, as long as you don't use them for competitive biking. They are also easier to use, however, the cheaper options may not be the best for a few terrains.
Disadvantages
Like everything else, there are also disadvantages when it comes to folding bikes. It is up to you to decide if these disadvantages are not a hassle for you and your life, if they aren't then maybe consider getting a folding bike.
Weight
Although it can be perceived that folding bikes are light because they can be folded compactly, they are actually heavy, but that should not be shocking as most folding bikes are still made will very high-quality materials. They can range from 18lbs to 35lbs. If you are planning to get a lighter one, keep in mind that they can be on the pricier side.
Rough Ride
As aforementioned, folding bikes are not the most stable ride for rougher terrains. The main reason for this is their smaller tires as well as lack of gears to change, so it can be a little challenging when going uphill.
Capacity
Because they have smaller wheels, folding bikes are not the most suitable for taller people. They also don't hold as much weight as regular bicycles. This is important to keep in mind especially if you carry heavier weights when going around.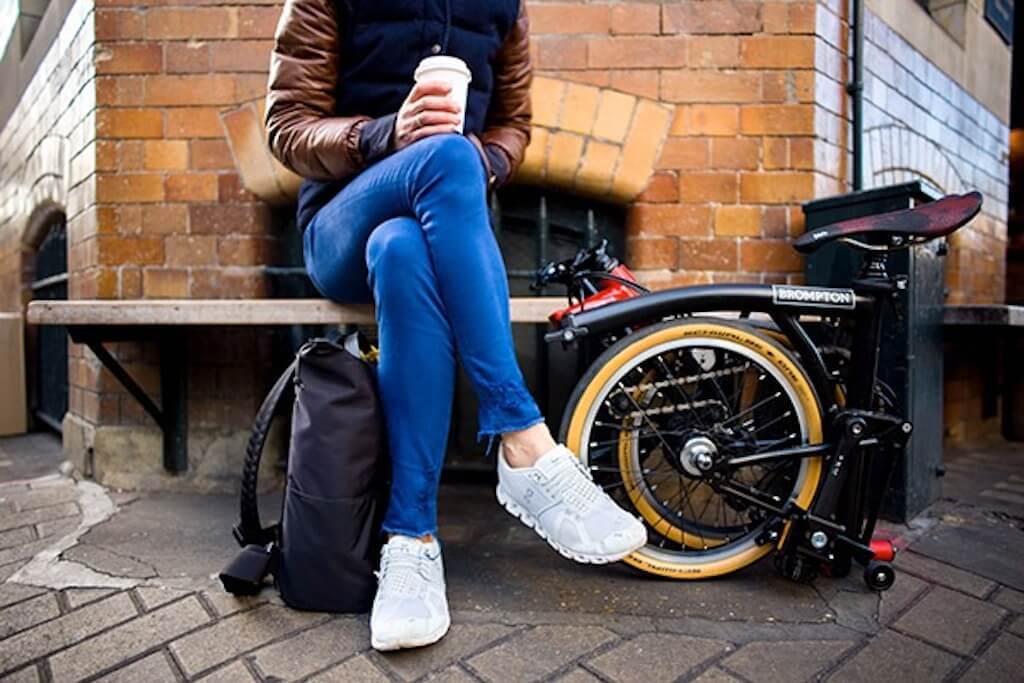 —————————-
It is important to note that a folding bike is more suitable for commuting rather than actually habitual biking. There are multiple pros and cons when it comes to this type of bike, however, it can vary depending on the model and the brand, make sure to check the top folding bikes you can get in Malaysia to see the pros and cons for every model too! We just provided the general pros and cons, but it is up to you to balance both with how your lifestyle is. If you are considering getting one after reading through this blog, then make sure to check out our comprehensive buying guide first!
Last Updated on