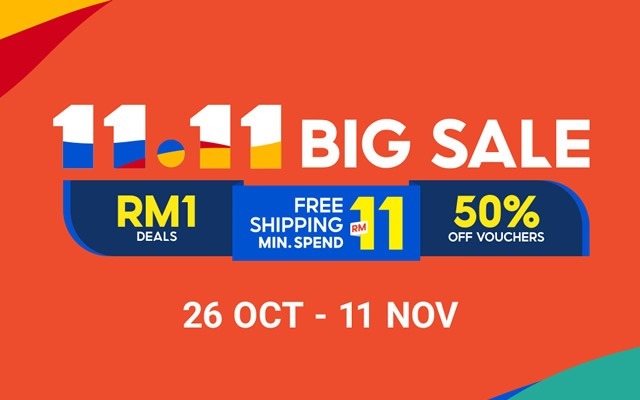 Shopee is back with their exciting shopping sale, and we can't wait to share with you our great finds from the Shopee 11.11. In the past years that we have been using Shopee, we can really tell how much improved the inventories have been. So, this November, we are sure to find unique and great deals with Shopee shopping. We are also hoping to find new local brands out there.
However, one of the challenges in availing of this 11-11 sale is the site traffic. We would know, as we have been frustrated with this countless times. But, after many years of looking forward to this November sale such as Shopee & Lazada 11-11 Sale, we are finally able to find a great workaround on how to make the shopping experience even better!
11.11 Big Sale Starts from 26 Oct – 11 Nov
Find Out More 11.11 Big Sale at Shopee
Alot Smart Life Sale
(23 Oct 2020 – 29 Oct 2020)

Find Out More at Shopee
Sasa Brand Sale
(23 Oct 2020 – 29 Oct 2020)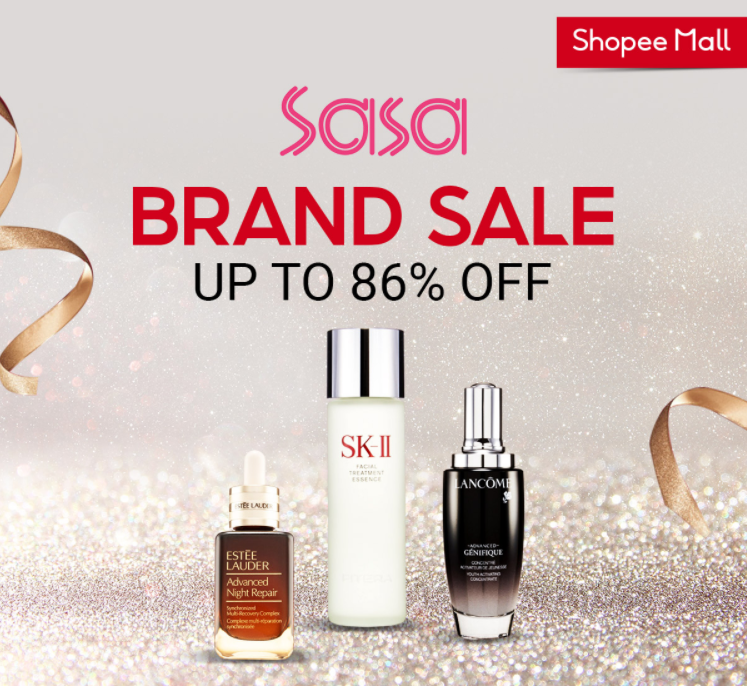 Find Out More at Shopee
Clearence Sale
(23 Oct 2020 – 29 Oct 2020)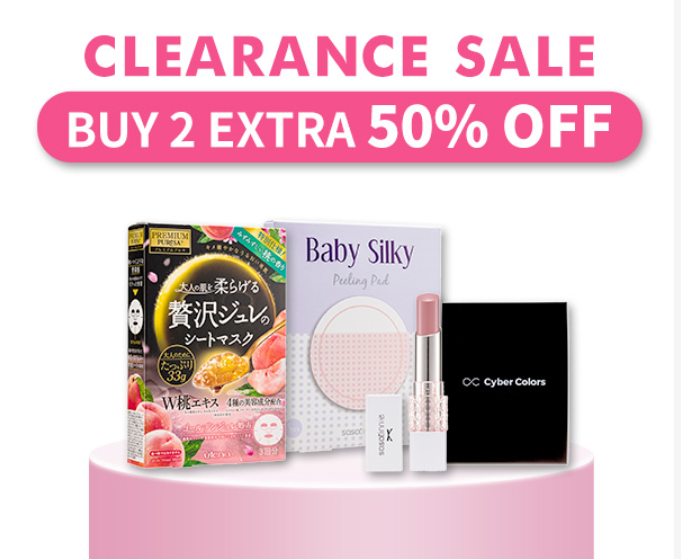 Find Out More at Shopee
50% from Maybeline
(22 Oct 2020 – 28 Oct 2020)

Find Out More at Shopee
Shopee 11.11 Sale Calendar
Oct 26 – Opening Sale
Oct 27 – RM 1 Sale
Oct 28 – Electronic Deals
Oct 29 – Heath & Beauty Sale
Oct 20 – Free Shipping Day
Oct 31 – Fashion Sale
Nov 1 – Home & Hobbies Day
Nov 2 – Shopee Mall Sale
Nov 3 – RM 1 Sale
Nov 4 – Fashion Deal
Nov 5 – Lifestyle Sale
Nov 6 – Free Shipping Sale
Nov 7 – Electronic Deal
Nov 8 – Food & Services Sale
Nov 9 – Groceries & Baby Sale
Nov 10 – ShopeePay Day
Nov 11 –  Big Sale Day + Free Shipping (Min. spend RM11)
Find Out More 11.11 Big Sale at Shopee
Top 15 Deals You Should Never Miss in 11.11 Sales from Shopee
We will update more on this section soon. Stay tuned…
Check out these sale hacks that we have tried below:
Window Shop
As we do inside a physical mall, make sure to take some time to window shop at least a week before 11.11 sale. This includes checking out the stores where you would like to buy. If you already have a go-to store in Shopee like us, check out for their current inventory. This way, you will also be able to request a restock just before the 11.11 sale. We have done this for a favourite skincare product before, and really did not expect it to be available by 11.11 but the seller was kind and quick enough do so. Try all these things just before the lines get busy.
Set-up Payments 
It can be quite risky to save payments in too many shopping sites. It took us a while to do so with our trusted shopping sites, as well. However, for the sake of getting the most out of Shopee 11-11 sales, it can be worth the risk! Make sure to set-up your payments ahead of the hectic sale season. This way, you will have easier and faster check out, minimizing the risks of your orders running out last minute. There are now a lot of payment options that will not necessarily require your bank details. As a matter of fact, you can set up your budget ahead, as well, while doing this. Cash in only the amount that you intend to spend on the sale. So, it's a win-win, you get to make the whole process easier, while also ensuring you do not overspend.
Read Reviews
When you already see the huge discounts, plus the stocks dropping low, it can be so tempting to buy in a rush. A lot of regrets happen from this as you probably already know. Again, part the preparation for the November sale is to lurk on the review section of the products that you intend to buy. This will avoid bad purchases, and will also give you options in case of unavailability of products during the sale season.
Add to Cart or Reserve
Shopee now allows you to add to cart prior to checking out, and you can do this even day leading to the sale. Now, when the sale season starts, all you have to do is check the products out. It is also best to have as many options as possible on standby in your cart, ones that were also properly reviewed, already.
With all these preparations, you are now guaranteed to take big sale deals, without being inconvenience by site traffic.
Other Deals to Look Out For 
However, we also know that Shopee has one of the most entertaining sale seasons. Days or weeks leading to the November even, there will be lots of deals to watch out for. Basing on last year's events, here some of the deals that we are looking forward to participating:
24-hour Free Shipping 
Shopee did a Monday free shipping promo last year and we must say, this helped ease the shopping experience a lot! We did not have to worry about ordering from different sellers, and got to even buy our favourite brands from outside of the country. Here's to hoping more free shipping days by November!
Extra Shopee coins
Who doesn't love more Shopee coins, right? And what's even better than shopping and earning coins at the same time. This is one of the best cashback offers of Shopee during big sale events. The coins may not be necessarily used during the same week, but you can save it for all other splurges. They also introduced more Shopee games to earn more coins.
Flash deals
From gadgets to home essentials, this is worth the rush and staying up all night. Brands that do not usually drop their prices will be generous during flash deals events. The best thing is, Shopee does this couple of times per week and per category. There's a flash sale for all of us, and we do not have to crowd the site all at the same time.
Excited for Shopee 11.11? Make sure that you already downloaded the app and start participating in other deals and games. Collect as many coins as you can, because you might just need them more this year. Stay tuned for an update from us once we get information on the new Shopee brand ambassadors, new promotions, and huge stores that will be participating during the 11.11 sale.  What are you looking forward to in this year's sale?
FAQs
What is Shopee 11.11 Sale ❓
11.11 Sale is Asia's Black Friday Sale, or what we love to call the Single's Day Sale is getting bigger every year. Shopee is one of the top participants who offer huge deals every year. Click here to find out more.
Who Are The Top 15 Deals you should never miss in Shopee 11.11 Sale❓
We compare and review more than hundred of offers to sort out these top 15 deals in Shopee 11.11 sale. Click here to find out the deals before you spent your hard-earn money in Shopee.
How Much Of Discount ✅ You Can Get From Shopee 11.11 Sale Event ❓
You can expect a huge discount from the sellers up to 70-80% discount. Most sellers provide discount starts from 20% discount. You can find out more discount on Shopee here