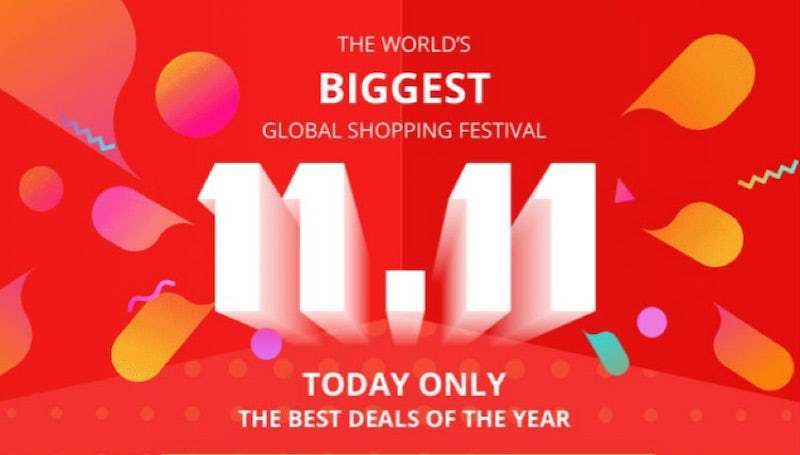 The success of last year's huge sale has once again proven Lazada's popularity among the Malaysians. In fact, a lot of sellers in Malaysia reported their highest sale of the year during the November sale. As for this year, Lazada is seeing even greater sales with an increase in site membership both for buyers and sellers.
The promising sales and promotion based on last year's event is even more reason for local sellers to join Lazada. The online shopping site remains to be one of the largest marketplaces in Southeast Asia. Sellers are guaranteed to make the most out of this sustained popularity.
Based on Lazada's selling guidelines, it is relatively easy to be a Lazada seller. You just need to have your products and inventory ready, and set-up everything from payments to shipping. Note that Lazada offers its seller members with two shipping options – self-shipping and fulfilled by Lazada. If you are first time Seller in Lazada, here are some of the effective ways to make the most out of the platforms.
Top 15 Deals You Should Never Miss in 11.11 Sales from Lazada
We will update more on this section soon. Stay tuned…
Take Good Photos
It can be tempting to simply use online or stock photos for your products. However, it pays to take actual photos of your products, especially if you have them on hand. If you are selling fashion clothes, take the photo with a model wearing on it will able to increase the sales. There are a lot of photo editing tools and templates available now, that are designed for product marketing. However, if items are not yet on hand, make sure that the photos you upload are high quality, and try to have at least three photo options.
Pay Attention to Your Product Details
This is one of the common mistakes of most sellers, which could actually cost them significant sales opportunity. Preparing a great product catalogue takes time and effort, but this is important for Lazada sellers who want to stand out. Eventually, a good product catalogue will also make your inventories a lot easier. Among the important details to include are weight, dimensions, features, product description, and product code.
Create a Great Customer Experience
Lazada is a massive marketplace of all sorts of products and brands. While the goal of being a top seller may be far-reaching, one of the best ways to carve your own success in the marketplace is to provide a good online shopping experience. The first two items above already form part of this. In addition, you can also utilize the messaging and Question and Answer feature of Lazada to directly communicate with your buyers.
Preparing for the Lazada 11 11 Sale 2020
Now that you are officially a part of the Lazada Marketplace in Malaysia, it is also time to participate in their various sale events. One of the largest and most successful among these are the 11 11 sale. Most sellers are preparing their inventory particularly for events like this. Several statistics have already shown a significant influx of buyers, both old and new during this seasonal sale. Make sure you do not miss out by preparing for the sale as early as now:
Prepare Different Vouchers
No need to wait until November to offer discount vouchers for some of your products. This is one of the ways for you to assess how much discount you can realistically offer during the 11 11 sales. Some sellers can actually offer up to 70% off discounts. It is best to offer vouchers that customers can come back to after their first purchases. This way, they will remember you and will have more reasons to check out your shop, again.
Decide on your 'best product'
Your top-selling product or your best product based on your sales and customers' behaviours should have an extra number of stocks and should have different deals. Lazada has daily flash deals leading to the main Singles Day event, so make sure to offer great deals for your best product during these flash sale. It also helps if your best product can be promoted on more than one category. This increases your chance to be seen while also racking up great sales.
Promote Outside of Lazada
While Lazada offers you with a great marketing and shopping platform, this does not mean that you shy away from all other channels. If you already have social media accounts set-up for your store, make sure to promote your Lazada deals here too. Take this preparation time to design specific promotional materials for your Lazada 11.11 sale. This is also a good time to collect good reviews for your shop and products, since people, despite the rush of big sale event still go for tried and tested products.
Finally, on the day of the sale expect huge store traffic. But, as long as your online shop is completely set-up, you don't need to worry about the number of transactions happening during 11 11 and even in the days leading to that. It is best to have your Lazada app ready, as well so you can easily monitor the activities on your Lazada store.
You may also interested to find out more deal in Shopee 11.11 Sale.
FAQs
What is Lazada 11.11 Sale ❓
It is Asia's Black Friday Sale, or what we love to call the Single's Day Sale is getting bigger every year. Lazada is one of the top participants who offer huge deals every year. Click here to find out more.
What Are The Top 15 Deals You Should Never Miss in this Single's Day Sale ❓
We compare and review more than hundred of offers to sort out these top 15 deals in Single's Day Sale. Click here to find out the deals before you spent your hard-earn money in Lazada.
How Much Of Discount ✅ You Can Get From the 11 11 Sale Event ❓
You can expect a huge discount from the sellers up to 70-80% discount. Most sellers provide discount starts from 20% discount. You can find out more discount on Lazada here.