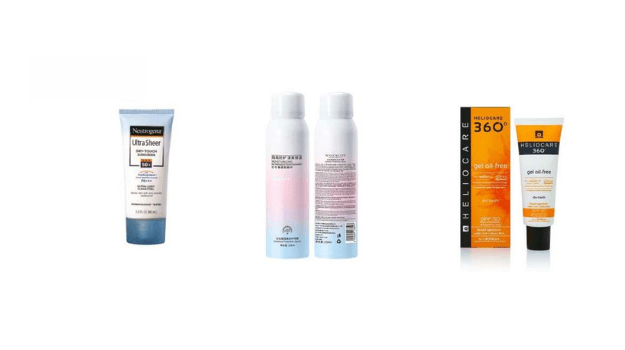 If there is one step in your skin care routine that you should not skip, it should be sunblock. It comes at the last part of the day time routine, and it can be tempting to simply skip it and proceed to apply make-up products that contain "SPF" anyway.
However, a dedicated sunblock is currently the best way to protect your skin from sun damage. Products that claim to also have SPF simply does not protect the way a sunblock product does, sunblock has its specific way of protecting the skin. Here are some of the best sunblocks in Malaysia that you can choose from:
Table of Contents
Best Sunblock in Malaysia

Top Sunblock Brand in Malaysia
Chemical vs. Physical Sunscreen
FAQs
Top Sunblocks in Malaysia Comparison Table
(Scroll right for more)
10 Best Sunblocks in Malaysia
1. BIORE Sunscreen UV Perfect Block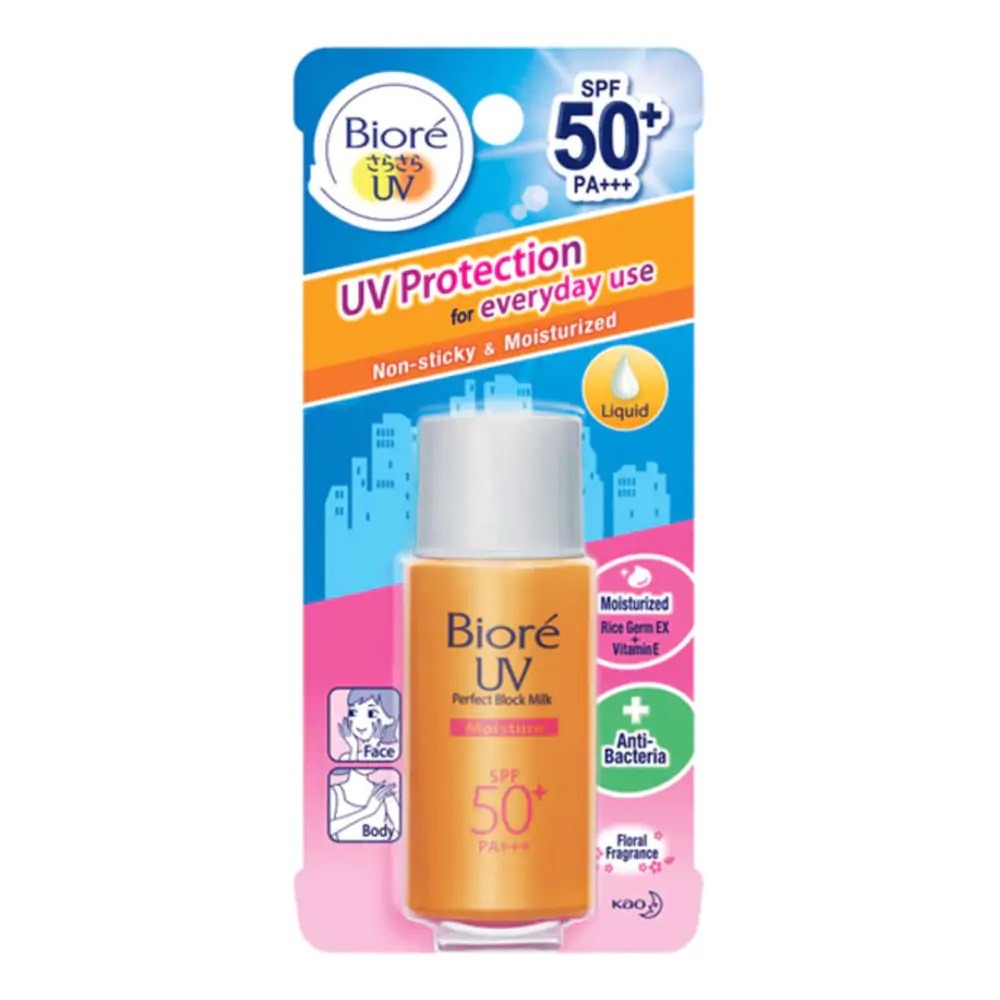 Feels and Looks Light
This Japanese brand has such a wide variety of sunblock products to choose from. For someone who is looking for the perfect tan, there's no doubt that this Milk Moisture variation will do just fine! It feels really lightweight and looks like you're not even wearing anything at all when applied – making it an excellent option during those warmer months ahead where being outside brings about more risks than benefits.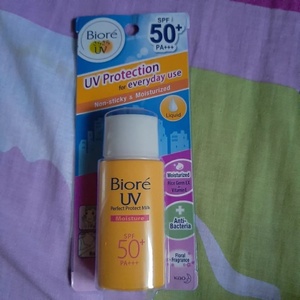 Pros:
Protects skin against harmful UVA and UVB rays
Anti-oxidant properties
SPF 50+ protection
Paraben and cruelty-free
Cons:
Not suggested for sensitive skin
This comes in conveniently small packaging as well so you can easily bring this around with you making re-application so much easier.
Check prices on Lazada
Check prices on Shopee
2. Images Red Pomegranate Hydrating Whitening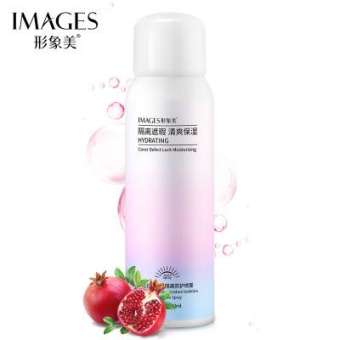 Easy Re-application
The sun may be hot and bright, but at least we have sunscreen to protect ourselves from its harmful rays. Simple pleasures like a nice relaxing day with friends or family are made much more enjoyable when you're not worrying about getting burnt turning out outfit into an afterthought because of uneven skin tone – thanks so much for this amazing product!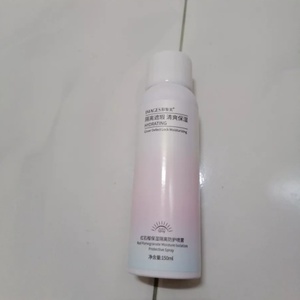 Pros:
Suitable for face and body
Sweat and sebum resistant
Hydrating and refreshing effect
Cons:
Needs multiple re-application
One of the great advantages of owning a spray sunblock is the re-application process on top of your make-up. It reduces any chance for your make up to be ruined, yet you can keep on adding layers of sunblock as needed. This is suitable for combination skin.
Check prices on Lazada
Check prices on Shopee
3. Neutrogena Sunscreen Ultra Sheer Dry-Touch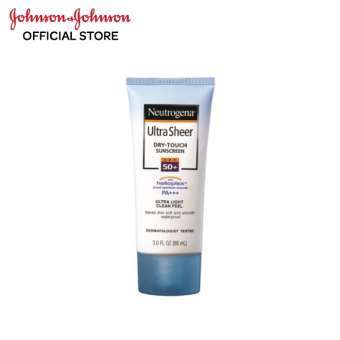 Blends Nicely with Skin
There's no denying that this brand has been a favorite of ours for quite some time now. They always manage to come up with products which not only work well, but also look great and feel amazing on the skin too! So when I saw they had Sunblock as well? You can bet your ass there was going be some testing done ASAP (and boy did these guys deliver)!
Pros:
Water-resistant, sweat resistant
Resists rub-off
Non-comedogenic (won't clog pores)
Oil-free and no PABA added
Cons:
Not the best to be used with make-up
It may feel a bit thick during your initial application, but after a few minutes, it will blend nicely on your skin and will make your make-up look more on point.
Check prices on Lazada
Check prices on Shopee
4. Some By Mi Truecica Suncream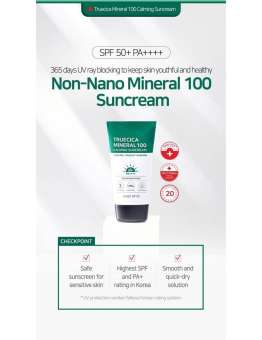 Tri-functional Product
This sunblock has been getting lots of attention here in Malaysia and for good reason. The 10k protection against UV rays is perfect while also protecting your sensitive barrier layer with its novel TrueCica™ formula that doesn't leave any white cast or greasy feel like other products do – it's just smooth pure coverage without all those icky additives we don't want near our delicate facial area.
Pros:
A tri-functional product: UV Blocking + Whitening + Wrinkles Improvement.
With UV Blocking index SPF50+ PA++++ to block out both UVA/UVB.
Its non-nano factors will not absorb by the skin easily while provides 100% of physical UV blocking.
With 85% of moisture essence, its lotion-like texture gives no white cast finish.
Cons:
Not suitable for most skin type
Make sure to also apply this on your neck and other exposed parts of your body. It feels like a light lotion, so it works well with Malaysia's weather.
Check prices on Lazada
Check prices on Shopee
5. Non-Alcohol Sunblock NALC Sunscreen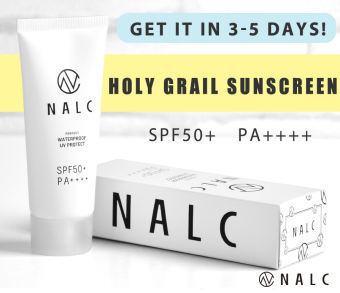 Best for Beach Days
The NALC Sunscreen is a must have for any outdoor enthusiast who plans on spending their next vacation in the great outdoors. This product not only offers protection from sunburns and skin damage but also acts as an all-inclusive bug repellant, making it perfect to take with you when camping or hiking!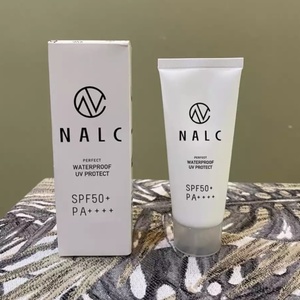 Pros:
Strong Sun Protection at SPF50+ PA++++. Protects you from sun tan even at the beach!
Waterproof. Does not flush away during contact with water and adheres to your skin even in water.
Suitable for sensitive skin and children.
The best part is this sunblock is so easy to apply and spread. It does not leave you that sticky feeling after. No wonder this is so popular in Japan.
Check prices on Lazada
Check prices on Shopee
6. Kose Sekkisei Skincare UV Gel Sunblock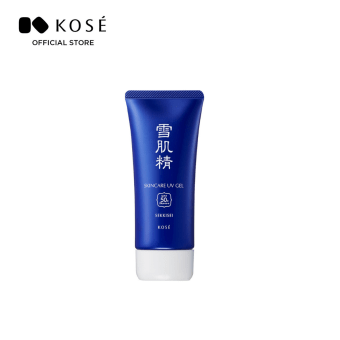 Best Moisture Infusing
This huge tub of sunblock is also an instant favourite. It one the most legit in infusing more moisture into your skin, making it feel soft and smooth no matter what type or season! We all know that during humid days we can sometimes skip our moisturizer but still rely on this UV gel to keep us hydrated from head-to toe without feeling too guilty about not using lotion before going out in direct sunlight – which will leave you shiny as ever once its over with (and sorry if I'm dating myself here).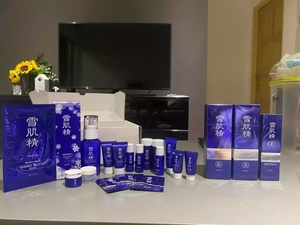 Pros:
Plant-based and water-based ingredients
Absorbs excess sebum
Lightweight and non-sticky
Gels are often so tricky to use along with make but not with this brand. Since it absorbs skin's excess sebum, your face is already a great base for lasting make-up after applying this gel sunblock.
Check prices on Lazada
Check prices on Shopee
7. COSRX Aloe Soothing Sun Cream SPF50+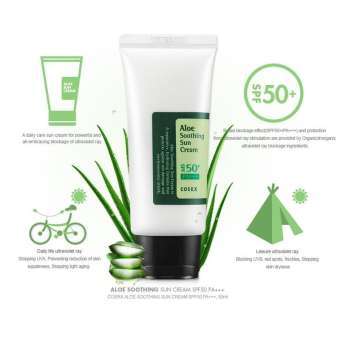 Hydrating Sun Cream
COSRX is one of the best companies for creating staple products like this sun cream. It's incredibly hydrating and lightweight, which makes it perfect to wear under makeup or on its own! Girls everywhere know how soothing aloe vera can be when applied topically–and they topped that by adding in some extra hydration with their new sunscreen too?
Pros:
Totally lightweight texture
Soothing and hydrating
Calms inflammation and works well with sensitive skin
A lot of users have declared this to be one of their holy grails, and we totally get it! It's one of the most reliable yet gentle sunblocks out there.
Check prices on Lazada
Check prices on Shopee
8. PURITO Centella Green Level Sunscreen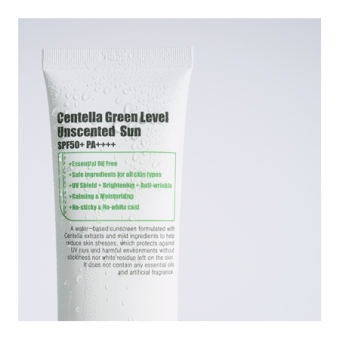 Unscented Clean Brand
We're always on the lookout for sunscreen with SPF 50+. Some of us like to be scorching hot in our summertime workouts, but others need that extra protection from harmful UV rays. Luckily Purito has a great selection just waiting out there so you can find what works best!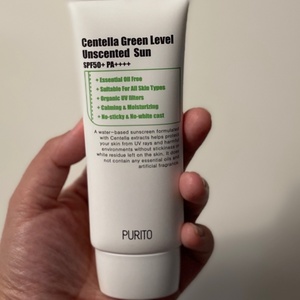 Pros:
EWG Level 1-2
No slimy feeling
Perfect for sensitive skin
It also contains Hyaluronic Acid, which is essential in delivering extra moisture to your skin. Follow all the unscented series of Purito, and you'll skin will thank you soon enough.
Check prices on Lazada
Check prices on Shopee
9. Senka Perfect Uv Milk Sunblock Spf50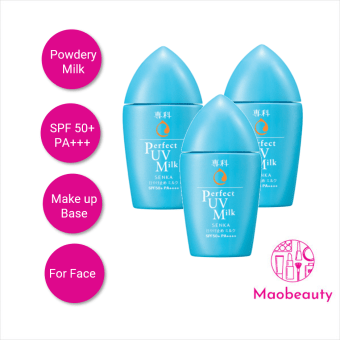 Smooth Base for Foundation
With this sunblock, there is no need to use different ones for the body and for the face. Not only that, this sunblock is recommended to be used as a primer for applying make-up, creating a smooth base for the foundation while also protecting your skin.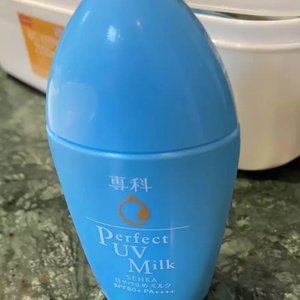 Pros:
Water and sweat-resistant
Hydrates skin with natural silk essence and double hyaluronic acid.
Easy to remove with any cleanser.
It is soft and light; therefore, it will feel very comfortable on the skin. Of course, it has 50+ SPF making sure your skin is safe from the sun's dangerous UV rays. It is also unscented, making sure there is no alcohol and is perfect for those who have sensitive noses.
Check prices on Lazada
Check prices on Shopee
10. Heliocare 360 Gel Oil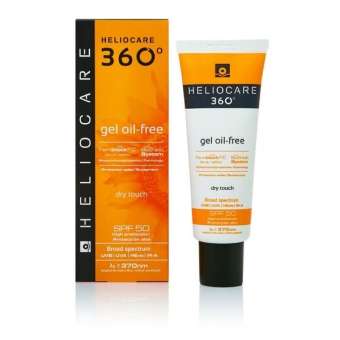 Best for Protection from Any Harmful Rays
The perfect sunscreen for those with oily skin, who can now enjoy a sunburn without worrying about their face break out in an unpleasant rash. A light and gel-based formula that protects against both UVA rays as well heat radiation from gadgets or cooking stoves? You got it! This amazing new product has been proven clinically to be safe on all types of complexions–oily included!.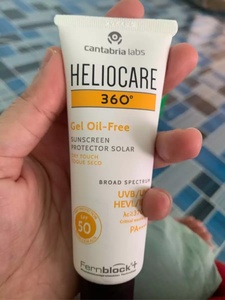 Pros:
Anti-bacterial, anti-microbial that is helpful for sensitive and acne-prone skin.
Reduces shine from humidity, leaving the skin looking matte.
Eye and skin tolerability
When you hear "gel based" it might sound like something that will feel wet to the skin, but this sunscreen is perfectly dry to touch and creates a matte look on the skin. It doesn't only protect the skin against the sun, but also against any harmful rays there is.
Check prices on Lazada
Check prices on Shopee
Top Sunblock Brands in Malaysia
Biore
A staple brand for skincare is definitely Biore! They create game-changing skincare products while ensuring sustainability and most importantly, ethically produced! All their products are also cruelty-free as well as made with little to no harm to the environment. Of course, they set their standards to the highest to provide pure and clean skincare for everyone!
Neutrogena
Neutrogena is a customer-centric company, so every product they put out were made with the consumers in mind. All of Neutrogena's products are never compromised of results and quality. Thoroughly checked and tested to ensure realistic results.
COSRX
COSRX is a Korean skincare brand that is known for being gentle and suitable for every skin type. All their products are perfect for sensitive skin based on extensive research in different skin types and problems.
How Do I Choose A Sunscreen? Chemical or Physical Sunscreen?
Despite it being one of the basics of skin care, sunscreen also happens to be one of the most difficult to find in terms of skin suitability. The key ingredients for sun protection in sunscreen will either naturally leave that usual white cast or may irritate sensitive skin.
This is why all the products we featured in this list are those that have managed to address these two main concerns of people with sunscreen. Innovation in product formulations has made it possible for several brands to offer SPF of up to 50 without living irritation nor white cast. However, every brand has a different technology and ingredient list, so make sure you know how your sunscreen is made!
Finding the right sunscreen for your skin and lifestyle remains a trial and error process. It's also important to consider that sunscreen is the only skin care product that you should re-apply throughout the day so it should definitely be something that your skin will love.
Conclusion
We hope that this list of the best sunblocks in Malaysia has helped you find the perfect product for your skin. Remember, it is important to apply sunscreen daily, especially if you are going to be spending time outdoors. Make sure to reapply every few hours, especially if you are sweating or in water. Have fun in the sun and stay safe!
Related Read: Best Sunscreen for Dry Skin
FAQs
What are the best brands of sunblock in Malaysia?🌞
Among the best sunblock brands in Malaysia include Biore, Neutrogena, Some by Mi, Cosrx, and NALC.
Do I need to apply sunblock even when it's raining? 🌦
Yes. You need to apply sunblock when going out, even if it's a gloomy day. UV rays are still present and can still penetrate your skin.
Are there specific sunblocks for the face?🧏🏼‍♀️
How much does a sunblock cost in Malaysia?❓
Sunblock costs around RM 40.00 in Malaysia.
Click here for other beauty related articles.
Latest posts by Alice Yeoh
(see all)
This article was brought to you by BestAdvisor.my
Disclaimer: This is the opinion of the writer or publication. We only recommend products or services that we have tested and tried ourselves or have done in-depth research with positive external reviews and find them to be useful for everyone. The products/services shown are available upon the publication date. The availability may change from time to time. If some of them are not available, please email us at [email protected]. Thank you!
Last Updated on